Toronto Maple Leafs' center Auston Matthews and defenseman Morgan Rielly hope to shake off their slow starts to the season and eclipse Wayne Gretzky's surreal 215-point season of 1985-86.
While the Leafs' teammates have had record-breaking starts to the 2018-19 season, they know they'll have to elevate their play if they want to truly impress their legions of fans in Ontario and across Canada. Both Matthews and Rielly are on pace for a scant 196 points, well short of serious contention for all-time great status.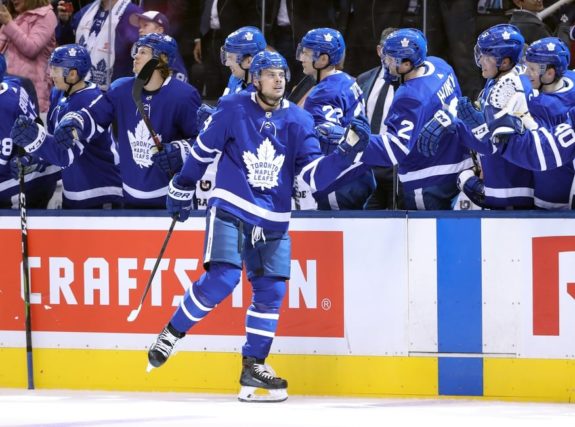 They've been devasted by their unexpected, pathetically slow starts. "I've already fallen off the points pace," said Matthews, mumbling while morosely gazing downward and shuffling his feet. "After just two goals in Detroit… at this rate, I might not even get to 200 points."
Matthews Not Good Enough
Matthews is the youngest player in NHL history to record more than one point in each of his team's first five games. The previous youngest to accomplish this feat was Wayne Gretzky. But, with only twelve points in his first five games, he knows he'll have to snap out of his drought quickly, before the season gets away from him in order to challenge 'The Great One's' record. He's managed only four two-point nights and one four-pointer.
Back in 1984-85, Gretzky had six goals and ten assists in his first five games, stats of which Matthews is well aware. "I have nine goals but I'm still behind Mario [Lemieux] who had 11 in 1988-'89 and I'm tied with Espo [Tony Esposito] who had 9 way back in 1970-71," he muttered despondently.
Auston Matthews is the 12th player in NHL history to record multiple points in each of his team's first five games of a season.

The last time that happened was in 2012-13, when @AM34's current teammate Patrick Marleau did so alongside Joe Thornton. #NHLStats pic.twitter.com/6LOJafRXhm

— NHL Public Relations (@PR_NHL) October 12, 2018
Once thought to have a lethal shot, Matthews is converting on a paltry 52.9 percent of his attempts. He has nine goals on 17 shots. The youngster is determined to turn around his miserable and unproductive ways. "I need to be better. I need to be scoring on every shift. Or at least in every period," said the 21-year-old former superstar.
While Matthews became the third player in Maple Leafs' history to score in each of the first five games of a season, he's still failed on nearly half of his chances. Leafs Nation is expecting a deep playoff run led by Matthews and, so far, less-than-Gretzky play has been simply discouraging.
Rielly Just Doing "OK"
Rielly's twelve points (three goals and nine assists) surpassed Bobby Orr's 11-point start to the 1973-74 season. Only defenseman Harry Cameron, who had 15 points in the Toronto Arenas' first five games in the 1917-18 season, had more. "I've been OK out there," said a somber Rielly. "I need to play a little looser and the points will eventually pile up. For now, I'll just accept my meager output."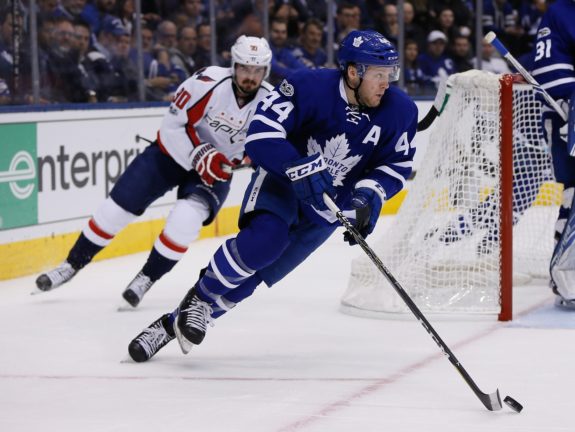 While playing on the Leafs first powerplay unit, the 24-year-old Vancouver native has registered half of his point total. "Our power play has scored on just half of our opportunities. I take that very personally. With Auston, JT and Mitch to pass the puck to, I should be picking up more points," the melancholy Rielly choked out, holding back tears.
A Slow Start to the Season
The Leafs' sluggish start, a 4-1 record, tied for first place in the Eastern Conference, can be directly attributed to the 2016 No. 1 draft pick. If Matthews were producing as Toronto fans expect, they wouldn't have lost in Ottawa in the season's opening weekend.
Matthews futility has affected the entire team, stifling them to the point that they just barely hit the 25-goal mark through five games this season; an average of only five markers per game.
"He admits he's gripping his stick a little too much," said frustrated head coach Mike Babcock. "Once he settles down, he'll be shooting in the 70-80 [percent] range. He'll need to grind his way through this dry spell."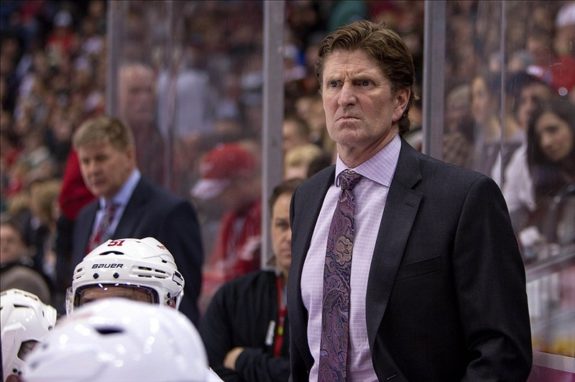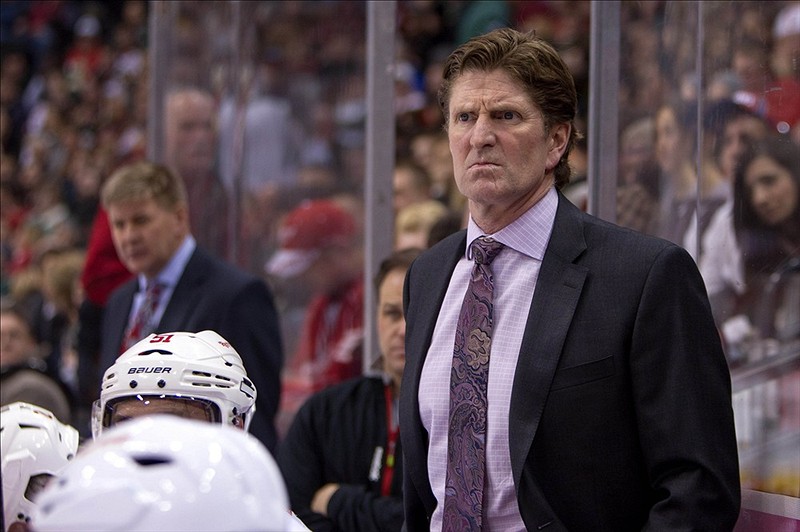 Fans in Leafs Nation can only hope bounces begin to go Matthews' way; that shots that hit the goal posts will start to find their way into the net. Sooner than later, the puck will follow Matthews around and then find its way into the net. The ice-cold first-liner isn't sulking; he's determined to find his way out of his slump. Despite personally outscoring almost a half dozen teams, he netted just two goals in Dallas and in Detroit, that dragged his wretched output up to nine.
Where Will the Offense Come From?
Two seasons ago, Matthews started out hot, recording the NHL's first-ever four-goal debut. Since then, he's fallen off the face of the earth, only scoring 81 goals in 148 games. The term 'bust' is beginning to enter conversations.
Matthews was so inept at scoring last season, converting on only 24.3% of his shots, that Maple Leafs management decided that they needed help. They won over prized unrestricted free agent John Tavares in hopes to make up for Matthews' shortcomings.
The team was supposed to be an offensive juggernaut this season. They were supposed to find the back of the net with ease and regularity. Alas, the team is really struggling. JT, himself, only has six goals and four assists through five games. He, too, has some explaining to do and a hard reality to face in the mirror if he's going to help his teammates shatter Gretzky's record.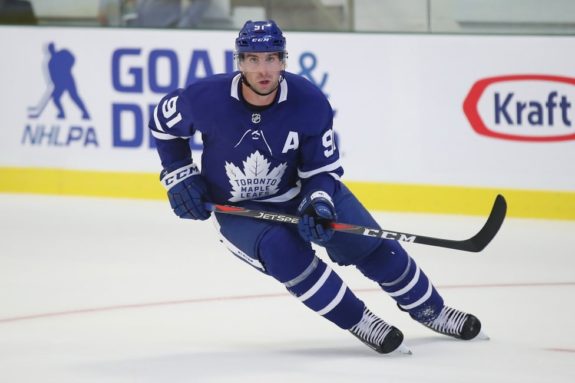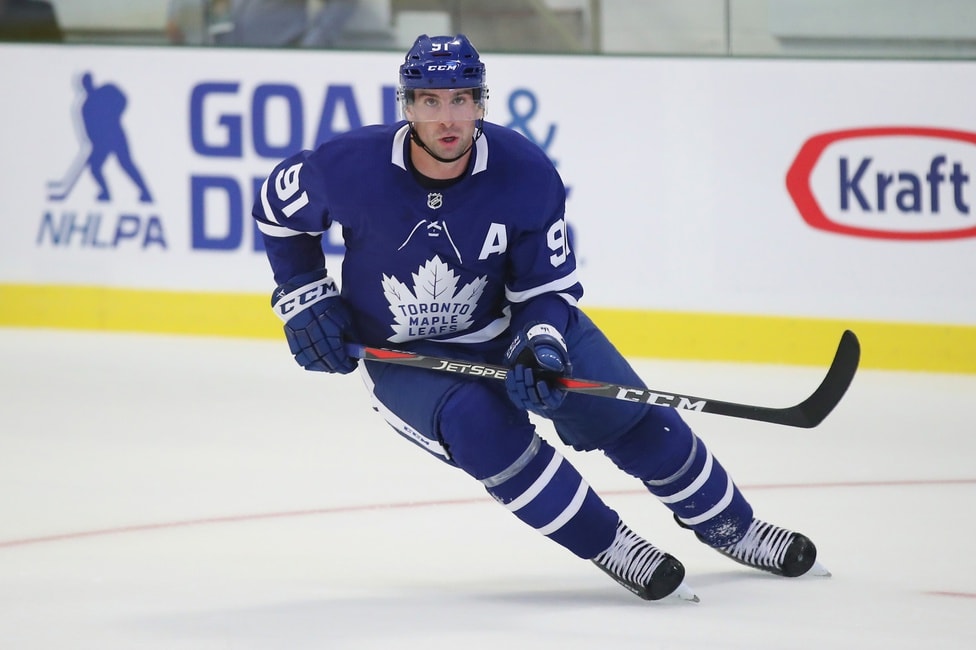 "Sooner or later, the pucks have to go in," said Matthews. "I haven't hit the wall like this since major junior, when I barely managed goals in 57 of my first 48 games."
Desperate Dubas
With their offense stumbling out of the gate, Maple Leafs general manager Kyle Dubas is getting antsy. He's built his roster with the expectation of blowing out opponents by scores of 11-6 and 9-5, but they're only winning by scores of 7-6 and 7-4. The team's stagnant power play is converting on a woeful 50 percent.
Matthews is currently on pace to eke out 147 goals this season. If he doesn't wake up from his scoring coma soon, his slump could mean that he only slips past Wayne Gretzky's record of 92 goals in a season by the All-Star break. The organization might have to start thinking of putting him on waivers in hopes of acquiring some much-needed firepower.
*Relax. It's satire.
---
Enjoy more 'Off the Crossbar' columns.
---