Many athletes believe – or at least pretend to believe – that records are made to be broken. If that's the case, they haven't taken a look at the NHL's record books, or should I say the book that Gretzky re-wrote.

Wayne Gretzky's name is scribbled throughout the pages of this particular book. In fact, he holds or shares 61 current records acknowledged by the National Hockey League. While some of his records will find their way onto this list, some of these untouchable records may surprise the average hockey fan.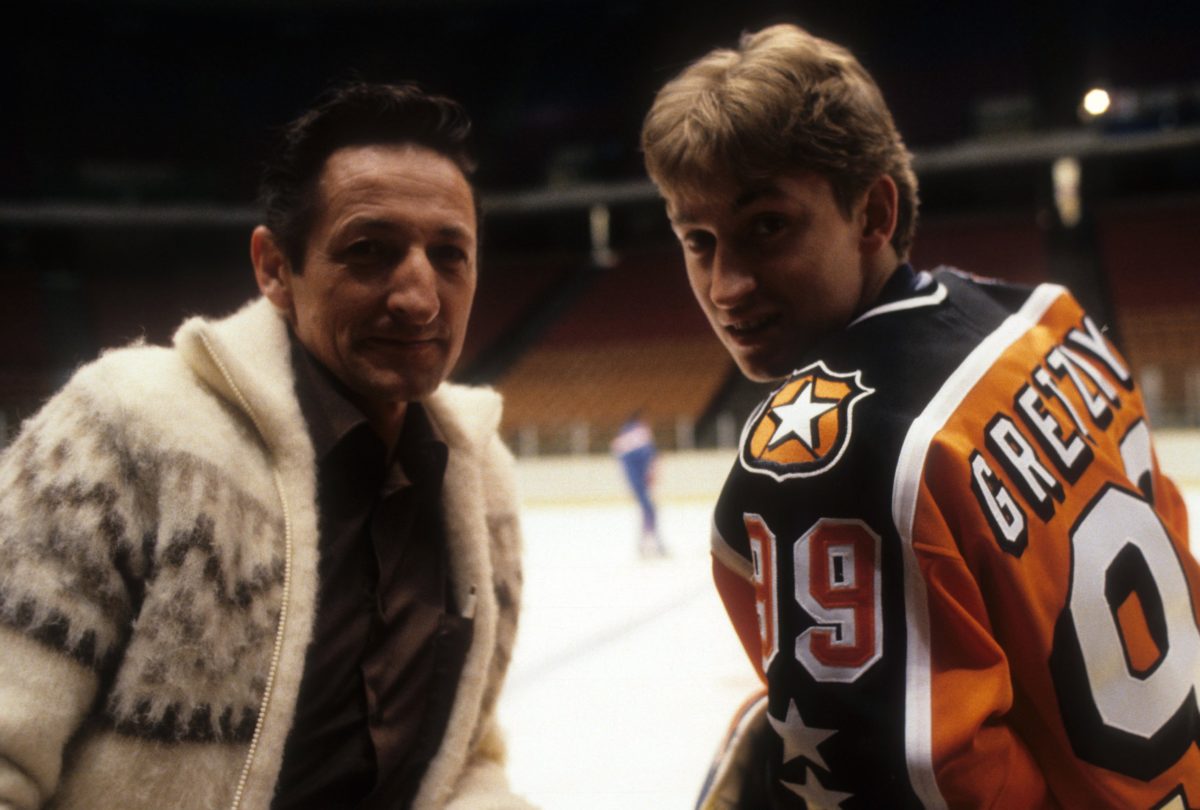 Regardless of how shocking or unbelievable some of these milestones are, they all of one thing in common. Good or bad, they are all at the top of the NHL's most untouchable records.
Individual Records
These records were set by individual players. Until now, they've withstood the test of time. If hockey's history and the direction of today's game are any indication, these individual feats should remain untouched.
10 Points in 1 Game for Sittler
Two teams – headed in two different directions on Feb. 7, 1976 – met in an Adams Division matchup. As Boston was 20 points up on Toronto in the standings, the Maple Leafs came into the game playing .500 hockey – only to hammer the Bruins 11-4.
Related: Sittler's Incredible 10 Point Night
---
Latest News & Highlights
---
That night was more special than anyone could've imagined. At the time, Leafs' forward Darryl Sittler just broke the record for most points by a player in a single game – previously held by Maurice Richard and Bert Olmstead. Richard recorded eight points (5g-3a) in a game in 1944, while Olmstead put up eight points (4g-4a) in one game in 1954. Sittler achieved two better posting 10 points (6g-4a) against the Bruins and goaltender Dave Reece.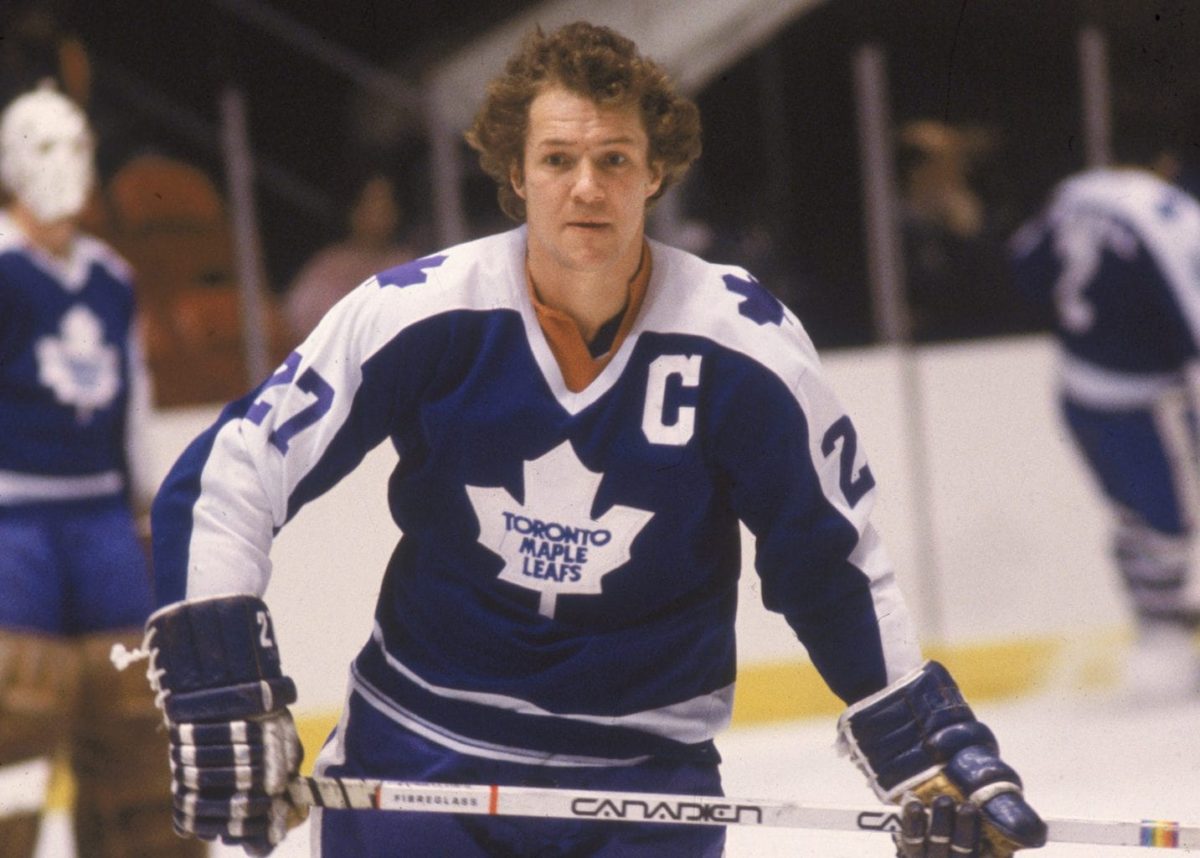 While it was an amazing accomplishment at the time, no one in attendance that night could've predicted that the record would remain intact 38 years later. A record – that barring some miracle – might never be touched.
Great Seasons For The Great One
Now Wayne Gretzky didn't just have one spectacular season in Edmonton. In fact, The Great One set single-season records for goals, assists, and points by a player in two different seasons.
In 1981-82, Gretzky set a mark that will most certainly never come close to falling. In just 80 games, he scored 92 goals for the Oilers helping them to finish first in the Smythe division. But the face of hockey wouldn't stop there. In 1985-86, he set two more records that will likely never change hands.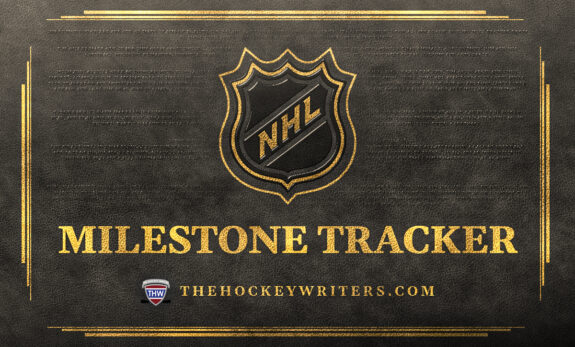 On their way to the Division Finals, Gretzky posted 163 assists and 215 points in just 80 games. While he didn't win the Stanley Cup in either of these two seasons, he would lead the Oilers to four championship seasons in his nine years in Edmonton – coming away with more than his share of accomplishments.
Born The Finnish Flash
Teemu Selanne entered the NHL on a high note – one that lasted his entire career. While his numbers dwindled as he aged, his rookie season is one that hockey fans still talk about – his glove-hunting goal celebration a major part of that discussion.
The 1992-93 season marked the beginning of an illustrious career for the Finnish forward. But it's what he did in his first year with the Winnipeg Jets – his rookie season – that will keep his name in the NHL's record books for decades to come.
While nobody's come close in their freshman year since Sidney Crosby and Alex Ovechkin reached the 100-point plateaus in their rookie campaigns, Selanne's mark of 76 goals and 132 points by a rookie will likely never be touched.
Many argue that Gretzky bettered Selanne's rookie points record with 137 (51g-86a) in just 79 games in 1979-80, but having played in the WHA, the NHL didn't consider The Great One a rookie making way for Selanne to set the mark 13 years later.
Best on the Blue Line
In 1970-71, Bobby Orr accomplished something that no other blueliner has duplicated since.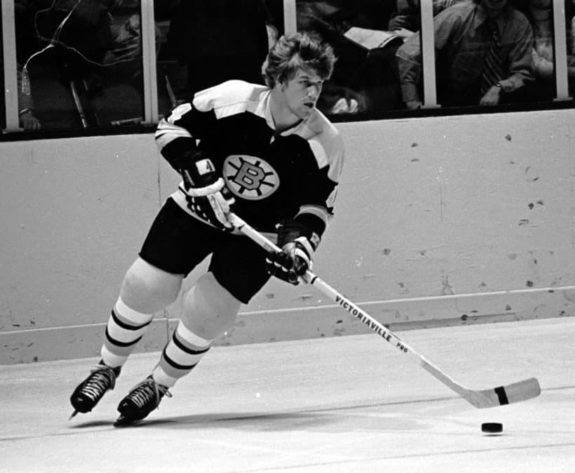 Along with winning the league's MVP, Orr led all defencemen in scoring with a record-setting campaign. While Paul Coffey came close on multiple occasions to breaking Orr's 139 points (37g-102a) in a single season, nobody else even eclipsed the 110-point mark. And there's certainly no way – in today's NHL – we will see a defenceman surpass Orr's record.
Orr Amongst the Most Positive
On top of his incredible offensive seasons, Orr established himself amongst the best players in the plus-minus category during his career. While it's a statistic that has become more irrelevant to some in today's game, the Bruins' defenceman established a record plus-124 during the 1970-71 season with Boston as a 22-year-old.
A mark that will more than certainly never be touched, his record-setting season in plus-minus came during the same campaign in which he tallied his career-high 102 assists and 139 points. It's just another record that Orr will hold onto with the way the game has changed.
Dark Mark in Capitals' History
The Washington Capitals hold their own single-season record set during the 1974-75 season. However, it's not a milestone that the team or Caps fans would be proud to admit to. It was during this campaign that the Capitals – led by captain Doug Mohns and leading scorer Tommy Williams – finished the season with a mere eight wins.
Their record over this dismal season was 8-67-5. They only scored 181 goals over 80 games while giving up 446. Surely, we'd all like to think that this record will never come close to being broken. To add insult to injury – the Capitals picked 18th of 18 teams in the following draft and got forward Alex Forsyth in the first round. Forsyth would play one game in the NHL and record zero points.
All-Time Records
While individual records are quite impressive, setting a career-long record is just as noteworthy. While single-season milestones often help individuals on their way to all-time marks, these individuals consistently performed over their careers to set these untouchable records.
Gretzky: Forever On Top
As mentioned, The Great One was one of the most outstandingly consistent players to lace them up in the NHL. Aside from setting individual and single-season records, he also stands at the top of the career hierarchy in three major offensive categories – three that will likely never be tested.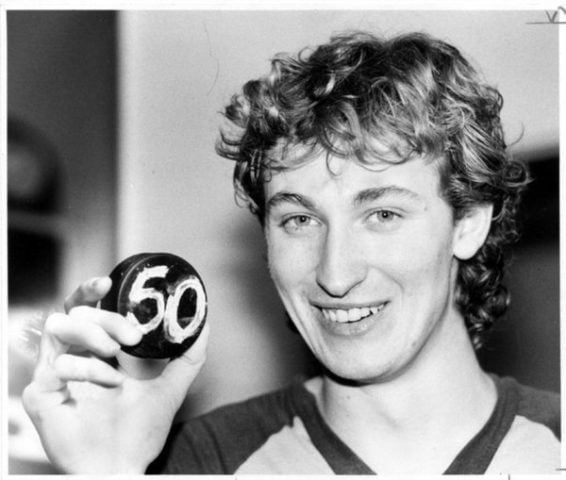 Over his 20 season career – from 1979-1999 – Gretzky set the all-time marks for goals, assists, and points while playing for three franchises (Oilers, Kings, Blues, and Rangers). In 1,487 games, Gretzky scored 894 goals, 1,963 assists and a total of 2,857 points.
The closest to his overall point total is Mark Messier – who finished his career with 1,887 points. As for the closest active player, that title goes to Joe Thornton who is 1,375 points back of The Great One's all-time record – a record that will likely remain his.
The Iron Record
In sports, we refer to some players as iron men. An iron man is a player who has played a long streak of consecutive games without missing one. In baseball, that player was Cal Ripken Jr.
When it comes to goaltenders in the NHL, no netminder has made more consecutive starts than Glenn Hall. From 1955-1962, Hall started in 502 consecutive games for the Detroit Red Wings and the Chicago Blackhawks – a streak that is unheard of in today's NHL. The 502 games accounted for more than half of Hall's career regular-season games played (906).
Hall was inducted into the Hockey Hall of Fame in 1975. Barring a miracle, the record for consecutive games started by a goaltender should – and likely will – always read next to it: Glenn Hall.
A King Inside the Crease
Starting in 1991, Martin Brodeur donned the New Jersey Devils. And it's his time with the Devils, the 23 years, that put the goaltender in the NHL's record book.
Brodeur holds two goaltending records – shutouts (125) and wins (691). Brodeur retired in 2015 and was named as one of the top 100 players in NHL history.
The closest active player, in terms of career wins, is Henrik Lundqvist. He currently sits at 451 career wins. As for shutouts, Lundqvist is also the closest active player to Brodeur's record. With 63 shutouts, he's still 62 away from replacing Marty in the record book.
Not Enough Fingers
In 20 seasons as a player in the NHL, Henri Richard accomplished more than anyone could imagine. He played in 1,256 career regular season games for the Montreal Canadiens. Over that time, he racked up 1,046 points (358g-688a).
His Canadiens made the playoffs in 19 of his 20 seasons in which he recorded 129 points (49g-80a) in 180 career playoff games. But what is – and will always be – most impressive about Richard's illustrious career is his 11 Stanley Cup rings.
While many Canadiens' players from the same era have their names inscribed on the Cup several times, nobody then or now has been able to surpass this unbelievable mark set by Richard.
50 in 39
Everyone's heard of the Gretzky show that happened in 1981-82. At the time, The Great One was 20 years old. That's when he set the all-time record as the fastest player to reach 50 goals in a single season.
It took him 39 games – that's it. The next fastest was – you guessed it – Wayne Gretzky. Again with the Edmonton Oilers, in 1983-84, Gretzky reach the 50-goal plateau in just 42 games. But no player has come close to achieving what he was able to achieve – not in his career and not in any single season of their career.
These are only some of the records that exist – that have been acknowledged – by the NHL. While there are other records that are likely untouchable, these are the few that have next to no chance of ever changing hands. Then again, anything can happen.
Originally written in 2014