In today's NHL rumor rundown, there is news that Mikko Koivu and the Minnesota Wild have come to the end of their road together. In Montreal, speculation is the Canadiens might shop two forwards, potentially keeping the one most thought might be moved. The Edmonton Oilers have apparently switched their goaltending focus, the Colorado Avalanche are going "all in", and the Philadelphia Flyers provide an update on the future of Nolan Patrick.
Flyers Hope to Get Nolan Patrick Back
Former No.2 overall draft pick in 2017, Nolan Patrick has had a rough go of things over the past year. Due to a serious migraine issue, he missed the entire 2019-20 season and health has been a concern for the Flyers for some time. He's been skating, but there's not been real signs he's close to a return. That may be changing, according to Flyers GM Cliff Fletcher.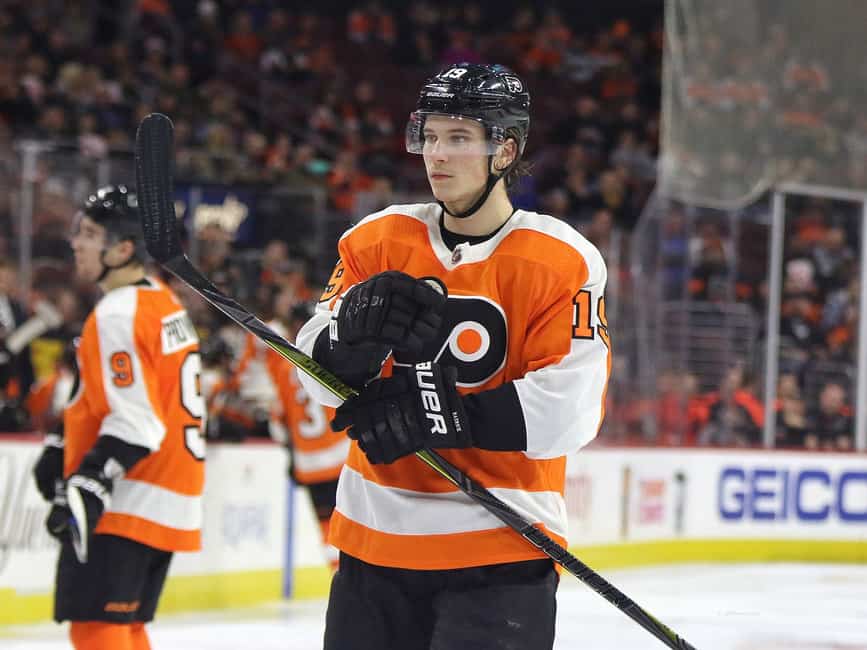 While there still isn't a timeline for any return, the Flyers are expecting they'll have the forward back sometime in 2020-21. That means, of course, signing him to a new contract.
Patrick is a pending RFA this offseason and it will be intriguing to see how the Flyers approach his deal. There were some questions about whether or not the team would renew his contract, but Fletcher put any doubt away when he said:
"He's a real important part. I think you saw in the playoffs, the ability to have three quality centermen that can play 200 feet and produce offensively is incredibly important, and he's a part of that future for us."
Related: The Best Rookie Seasons in NHL History
Wild and Koivo Going Separate Ways?
As reported by Minnesota Wild insider Michael Russo, GM Bill Guerin and company are looking to start a new chapter and that means saying goodbye to familiar faces. Among them, Mikko Koivu.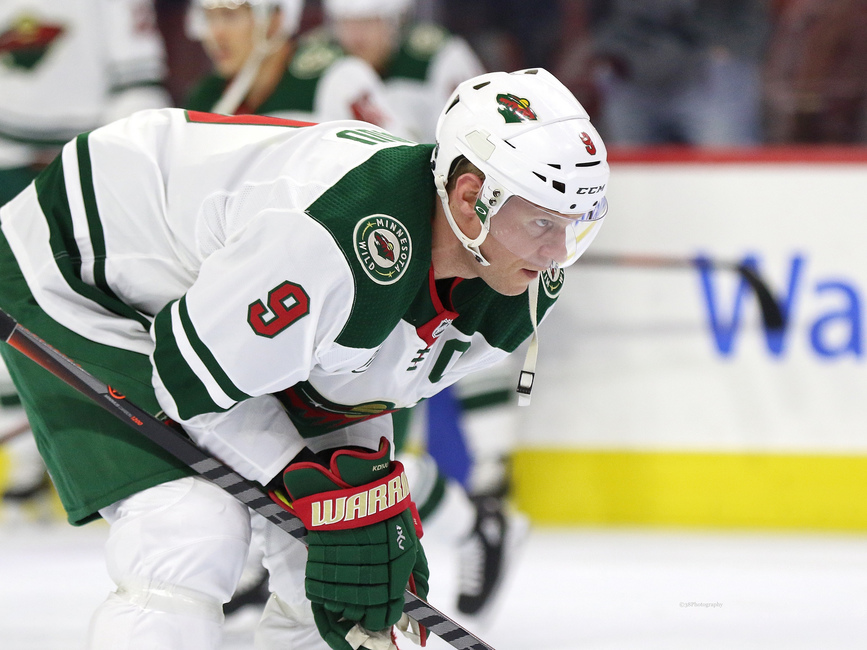 Russo writes in a recent article for The Athletic:
The Wild are looking to upgrade up the middle and get younger and faster. With Koivu now 37, the Wild are expected to move on from the club's all-time leading scorer after his role diminished significantly last season.

source – 'Wild offseason update: End of an era for Mikko Koivu? Plus, trade/buyout banter' – MIchael Russo – The Athletic – 09/09/2020
It is believed that Guerin has already notified Koivu of the team's plans to move on and that the player has relayed those comments to others. The question will now be what he does with the rest of his playing career?
There was talk Koivu wanted to retire as part of the Wild franchise. But, does the team informing him of their plans to move on change things? Or, will Koivu head overseas and finish his playing career elsewhere?
Avs Going All In Next Season?
According to Sportsnet insider Elliotte Friedman, there is a belief the Colorado Avalanche are going all in and loading up their team for next season.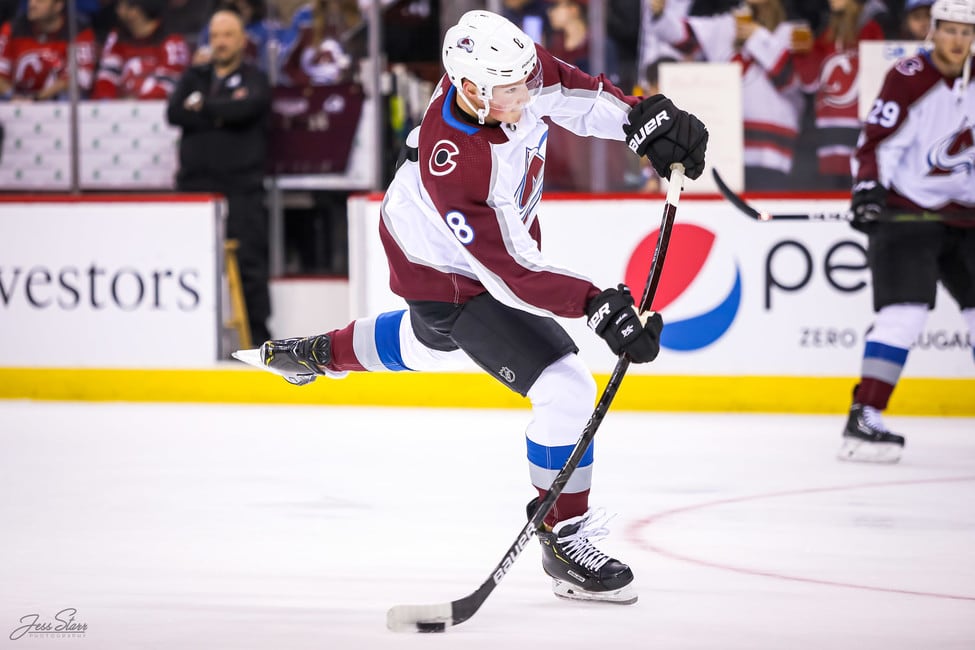 Friedman noted while on The Instigators podcast, that he believes the Avs are looking at their contract situation for next season and realizing they'll have to give out huge contracts to Gabriel Landeskog and Cale Makar. They thought they had a shot this year, but might want to add a couple more big-name players on short-term deals to really stack the roster for one more run while they can afford it.
He noted that last year the Avs offered Artemi Panarin short-term, big money. He wonders if we'll see more of that.
Related: Avalanche/Nordiques Top 10 Goal Scorers All-Time
Oilers Shifting Goaltender Focus
Friedman also reports that he's heard similar things to other insiders regarding the Edmonton Oilers kicking tires on Matt Murray from the Penguins. But, after reports are the Oilers have walked away from those conversations, Friedman believes Edmonton might be heavily in on talks involving Coyotes netminder Darcy Kuemper.
Kuemper will earn a lot of interest around the NHL if available. He is signed for two more years at $4.5 million per season and coming off a great year.
Canadiens Gauging Interest on Danault and Domi
Finally, Friedman says the Montreal Canadiens will test the market on both Max Domi and Phillip Danault and see what is out there, possibly taking the best deal.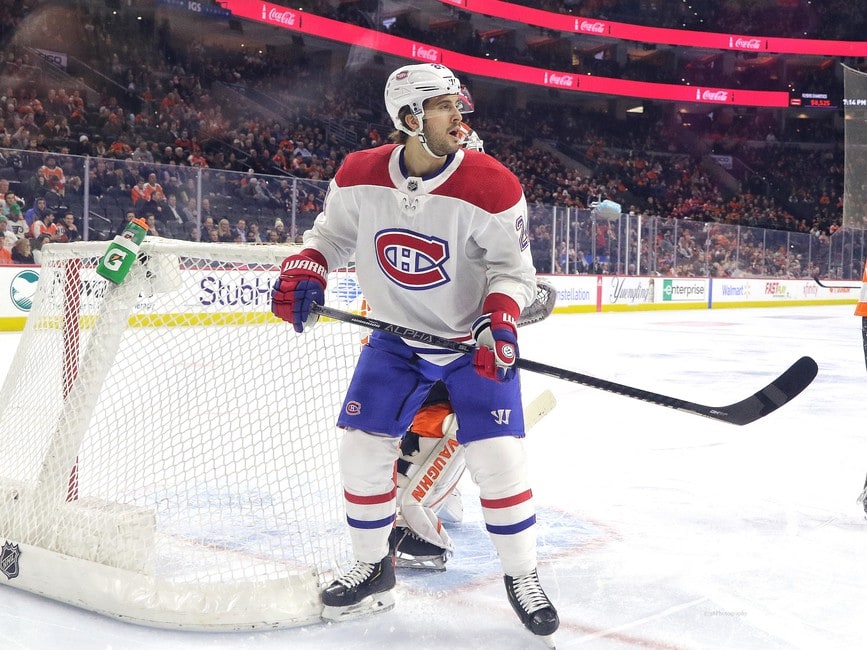 Danault has made public comments about his future role as a third-line center which has opened up speculation Danault could be moved and Domi stays. The Canadiens don't want a player on their roster long-term who is unhappy about the fact that two other centers (Nick Suzuki and Jesperi Kotkaniemi) have taken his spot in the top two slots. And, because Danult is a UFA in one year and might want a "big number", Montreal might realize now is the best time deal him.
---
---
Catch up on all the latest NHL Rumors