In today's NHL rumor rundown, it appears the Vancouver Canucks might take a bold strategy in their contract negotiations with Jacob Markstrom, the St. Louis Blues haven't really talked much with Alex Pietrangelo which has disappointed the defenseman, and the New York Rangers might be shopping a 53-point blueliner. Finally, are the Toronto Maple Leafs and Blues talking about a deal? One insider says a source believes they are.
Canucks to Set Boundaries in Markstrom Talks
Canucks general manager Jim Benning said Tuesday that he spoke to Markstrom's agent, Pat Morris, and talks have begun about retaining the services of their starting goaltender. "We want him back and we're going to start working on that this week," Benning said. But, there are questions about how far the Canucks are willing to go to get a deal done.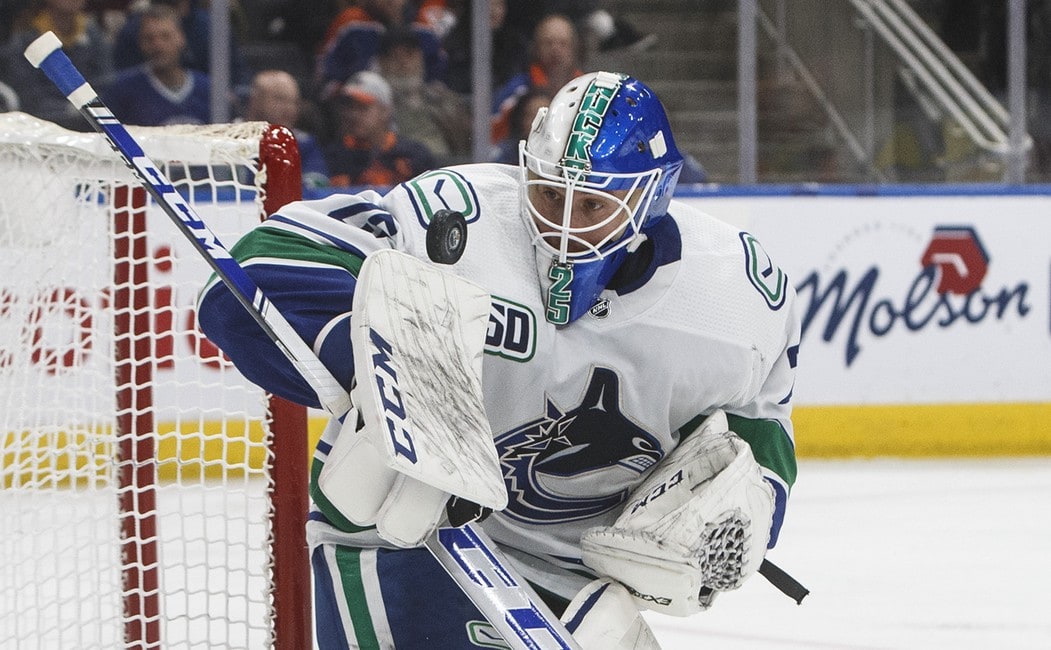 Ray Ferraro said on TSN1040 this past week, if Markstrom's side comes in too high, the Canucks will have to be honest and say, "I'm sorry, we simply can't make that offer." And, Elliotte Friedman said during his discussion on the topic during the 31 Thoughts Podcast, that the Canucks likely have a few conditions to any deal.
Friedman says the Canucks will never let Markstrom work a no-move clause into the first year of any extension. Benning needs to have the option to protect Thatcher Demko in the NHL expansion draft. Friedman also says the Canucks may ask Markstrom to backload his contract, making most of his money on the tail end of the deal.
He also doesn't think the Canucks will offer anything north of $6 million per season.
Related: Golden Knights' Offense Continues to Be Their Kryptonite
Blues and Pietrangelo Not Really Talking
If the St. Louis Blues are hoping to get Alex Pietrangelo signed to a new contract extension, they'll need to get to the negotiating table and work out a deal. So far, it appears a push for that to happen hasn't taken place.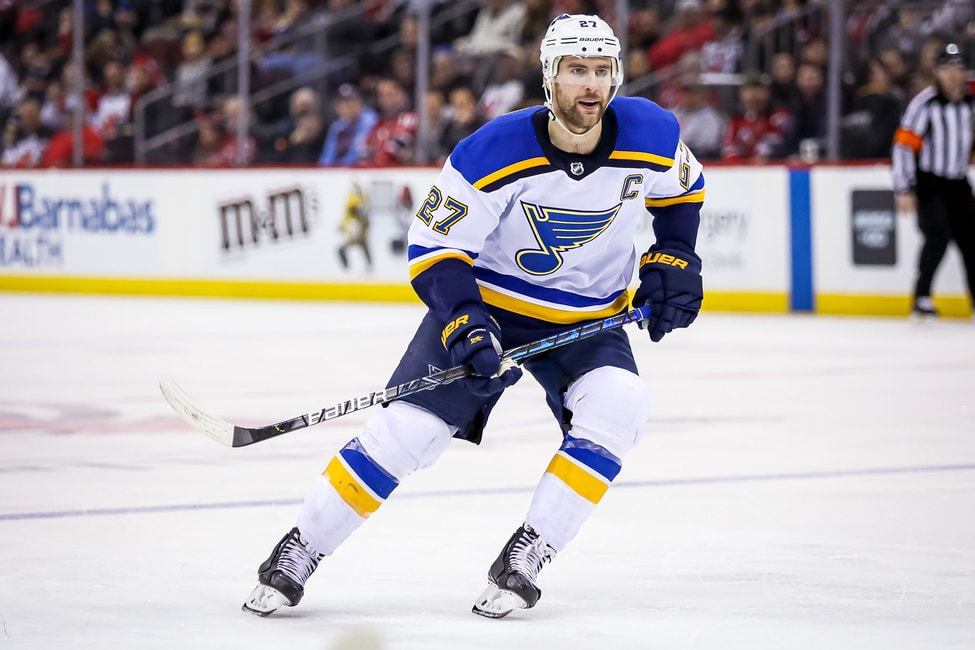 Pietrangelo spoke to The Athletic's Pierre LeBrun about the status of his discussions with the team. Pietrangelo said:
"It's been a little disappointing that we haven't been able to get a deal done, obviously. But this is the situation that we're in, we're over three weeks away from Oct. 9. There hasn't been a whole lot of discussion where things are at. We'll see if things pick up here shortly.

source – 'LeBrun: Family matters for free agents, from Alex Pietrangelo to Ryan Miller' Pierre LeBrun – The Athletic – 09/14/2020
Pietrangelo added that while he and the team haven't made much, if any progress on an extension but he's confident things can get done quickly in crunch time.
Maple Leafs and Blues Working on a Deal?
According to Howard Berger, the Toronto Maple Leafs and St. Louis Blues are talking about a trade. Berger doesn't give much in the way of details, but asks if it might involve Alex Pietrangelo's negotiating rights? He writes in a tweet on Sunday, "Perhaps William Nylander? Frederik Andersen? Stay tuned."
James Mirtle of The Athletic responded to a question about whether or not Colton Parayko could shake loose if the Blues do get something worked out with Pietrangelo. He said "possibly" and wrote that Parayko should certainly be a target for Toronto if he becomes available.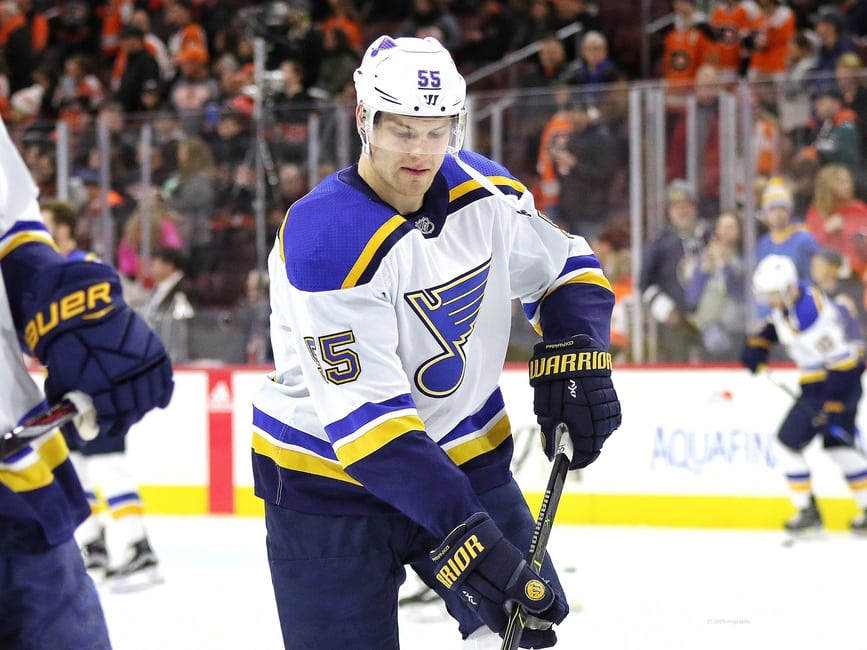 Mirtle explains:
But the asking price won't be cheap. And the Blues can move out some other bad money, like Tyler Bozak's contract, in order to fit in Pietrangelo. So they aren't going to be pressured into dumping someone as valuable as Parayko.

The Blues' bigger issue is they will have three big salaries at RD if they bring their captain back, as they have Justin Faulk on that ill-advised contract. That, more than any cap crunch, could be why Parayko is auctioned off to the highest bidder.

sources -'Mirtle Mailbag: Will the Maple Leafs benefit from teams' 2020-21 cash crunch?' – James Mirtle – The Athletic – 09/11/2020
It will be interesting to see what happens with the Blues blue line. The dominoes that fall could be one of the reasons so little discussion has taken place between Pietrangelo and the team to date.
Related: Mike Richter: Rangers' Legendary Cup-Winning Goalie
Rangers Shopping Tony DeAngelo?
According to Larry Brooks of the New York Post: "the Rangers won't be signing impending restricted free agent Tony DeAngelo to a multi-year contract". He adds that instead, the team is seeking to trade the 24-year-old right-shot defenseman.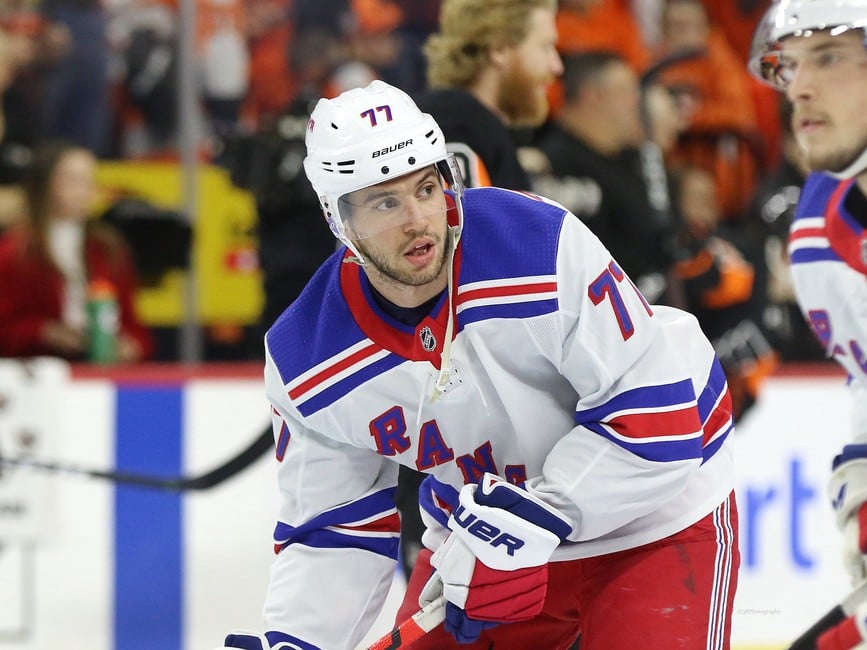 DeAngelo is coming off of a 53-point season in 68 games and while the Rangers don't necessarily want to give that up, his value might be at an all time high. A restricted free agent who could make a salary of $5.5-to-$6 million per season (this according to Evolving Hockey's contract projections), he's too rich for the Rangers if they're only able to deploy him on the third pairing (behind Jacob Trouba and Adam Fox).
So too, the Rangers are heavily invested in bringing promising prospect Nils Lundkvist to the NHL and if the Rangers are a loaded up on the right side, Lundkvist may not choose to come over. It appears the Rangers are willing to sacrifice DeAngelo to keep Lundkvist in the plans.
Teams hold exclusive rights to European-born draft picks through the fourth June 1 following their selection, per the CBA. Lundkvist was selected 28th overall in 2018 with the first-rounder obtained from Tampa Bay in the package for Ryan McDonagh and J.T. Miller. So, the Rangers hold his rights through June 1, 2022.
There are bound to be a ton of interested parties in DeAngelo's services based on his most recent season. But, his salary may limit some of those interested parties in making a pitch in trade since their cap situation is so tight.
---
---
Catch up on all the latest NHL Rumors