Another week of the 2019-20 NHL regular season gone and there are more trade rumors to discuss. Like last week, some names have stuck around on the list but new names have also arrived, some who are securing pretty high spots.
The below list is a combination of players who have often come up in trade talks over the past week:
12) Torey Krug Sami Vatanen
Torey Krug was added to our list last week and he's been quickly moved off of the list this week. Taking his place is Sami Vatanen from the New Jersey Devils.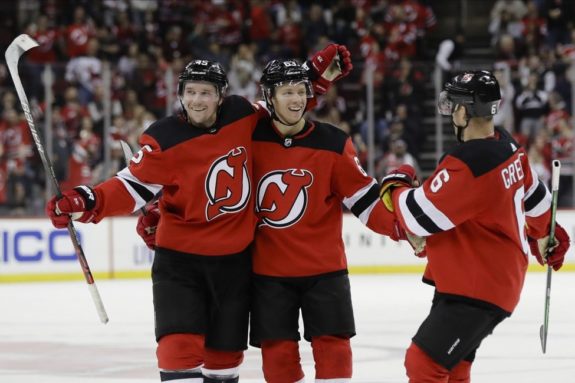 With news that the Devils are taking offers for their big ticket free agent Taylor Hall, it's easy to forget there are other players on the roster that will be approaching free agency. Vatanen is one of them.
The Vegas Golden Knights may be a team to watch here.
Related: 5 Best NHL Backups
11) Tristan Jarry Kyle Turris
Kyle Turris will continue to hold a spot on the list but he's moved down one spot, only because he's back in the lineup and he contributed in his first game back. Perhaps that means he should have been moved up more because a team may see him as an option, but his salary is still a concern.
The team and the player are saying all the right things publicly but it's easy to see the underlying tension.
10) Jesse Puljujarvi Jean-Gabriel Pageau
The Edmonton Oilers didn't trade Jesse Puljujarvi by the December 1st deadline so he'll remain in Finland and finish out the season for Karpat. Taking his place is depth center Jean-Gabriel Pageau. There's lots of talk surrounding him and ironically, the Oilers are at the forefront of those conversations.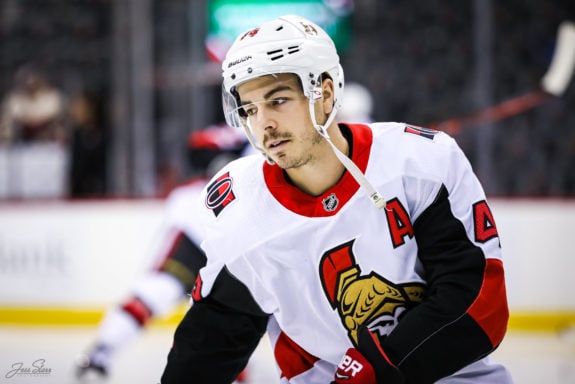 The Senators don't want to move Pageau but as a pending free agent and player that could get overpaid in free agency, the Senators aren't necessarily prepared to give him what the market will offer.
There aren't a lot of third-line centers making $4 million. That's what Pageau may likely become.
Related: Top 3 All-Time Penguins Goalies
9) Dustin Byfuglien
Dustin Byfuglien has moved down the list one spot because conversations around the defenseman are almost non-existent. This could be a deal that still happens but the off-ice stuff needs to take care of itself first.
8) Taylor Hall
Taylor Hall has moved up a few spots because the Devils are taking offers and there are at least six teams rumored to be interested. The chances of this trade happening right away are slim, but possibly the first part of February?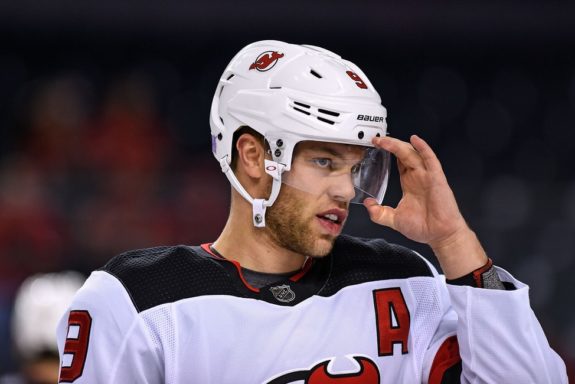 The Colorado Avalanche are still leading the charge (rumored) for Hall, with debate about how much the Oilers might be interested.
7) Jason Spezza Miles Wood
Another New Jersey forward, Elliotte Friedman has noted that Wood is available. A forward who showed grit at one time is struggling and a change of scenery might be the right medicine to get him going again.
6) Travis Hamonic
Travis Hamonic is still likely to be moved but Sam Bennett takes his place on the list this week because of reports a few teams contact the Flames and tried to lowball the team into moving Bennett.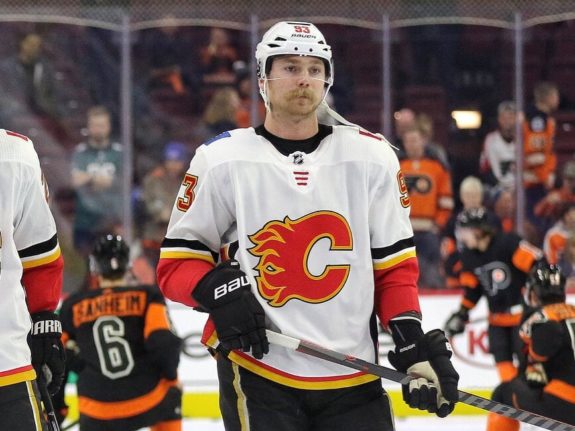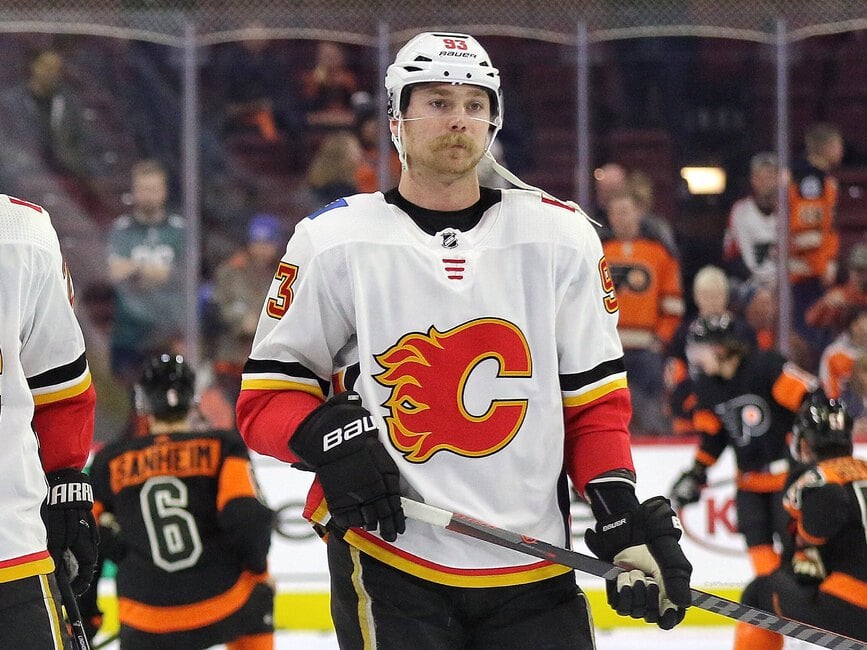 Friedman noted in latest 31 Thoughts article that the team reported laughed off the garbage offers but there wasn't a report denying Bennett's availability if the offers improved.
Related: 3 Rangers Who Can Be Pleasant Surprises This Season
5) Andreas Athanasiou
The Detroit Red Wings are almost certainly going to move Andreas Athansiou. MLive's Ansar Khan suggests that Detroit Red Wings GM Steve Yzerman could be reaching a point where he's frustrated with Athansiou's inability to get things figured out and as the Red Wings drop in the standings, more and more names will become available.
Expect other names from the Red Wings to eventually appear on this list, including someone like Mike Green.
Related: Every NHL Team's Top Prospect
4) Julius Honka Mikko Koivu
The Minnesota Wild certainly don't want to move their captain but if the team isn't sure they'll re-up his contract next season, he may be moved. After that, it would be interesting to see if he retires or what he does because there are reports he has no desire to play anywhere else.
It is important to Koivu he keep his family close and finish his career in a Wild jersey. Don't expect a move but watch the team should they start to falter.
3) Chris Kreider Ryan Strome
For lack of putting someone better in this spot, Ryan Strome will stay on the list. The Rangers are team to keep watching and Strome is still having a good season but cooled off a touch.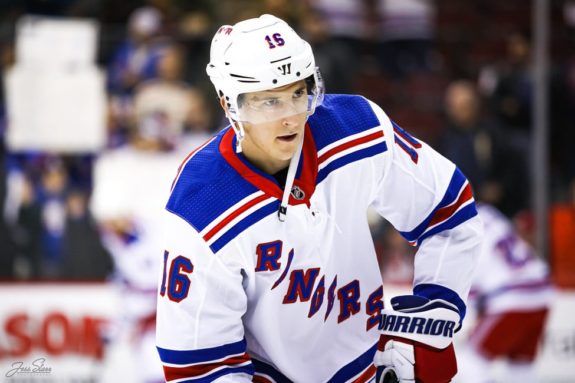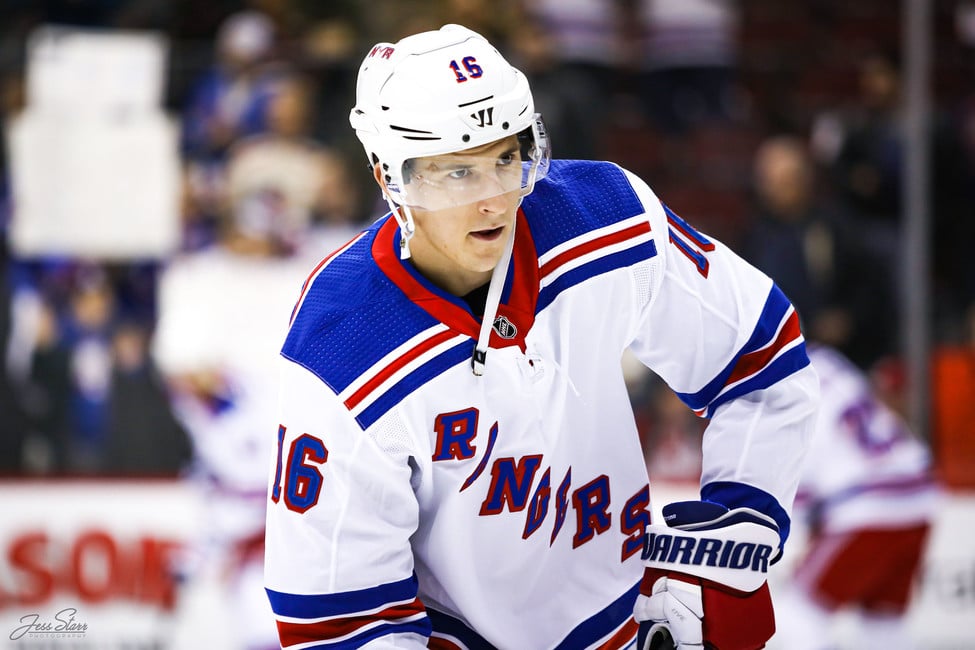 Strome is the kind of player the Rangers want to sell high on. If he starts to drop in production, the possible return he could garner may fall off a cliff.
Chris Kreider, Jesper Fast and Lias Andersson are probably in play here as well. There was a rumor the Oilers had almost worked out a deal with the Rangers involving Andersson but Holland wanted more than just Andersson.
Related: NHL Rumor Shootdown: Flames to Consider Gaudreau Trade
2) Carey Price Ryan Miller
The Toronto Maple Leafs are badly looking for a backup goaltender and Ryan Miller's name was tossed out there in the rumor mill. The only issue here is that it's not believed he wants to move back to the Eastern Conference.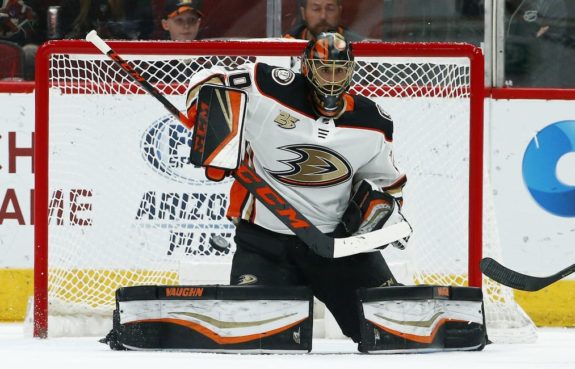 Perhaps another netminder is a better fit for the Maple Leafs and there are plenty of names to pick from.
1) Nic Petan Kyle Clifford
There has been some talk surrounding the Los Angeles Kings and their continued struggle this season. It sounds like anyone not named Anze Kopitar or Drew Doughty is potentially available.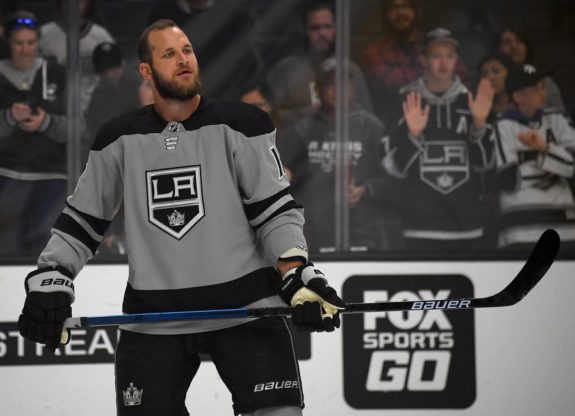 If Clifford isn't your guy, Tyler Toffoli? The Kings will be sellers this season and Rob Blake has his hands full trying to reshape the team and keep the pieces he wants.
Related: NHL Rumors: Peters, Francis, Canadiens, Bruins, More