Just days to the February 24 deadline means the final trade discussions among NHL teams are starting to happen. And, as NHL Trade Deadlines go, there's lots to talk about. There's been a ton of action already and things look to be heating up.
A number of issues stand in the way of some moves, injuries have opened up options and tight races in many of the NHL's divisions create uncertainty.
The below list is a combination of players who have often come up in trade talks over the past week:
12) Ilya Kovalchuk
The Montreal Canadiens are currently asking themselves, 'What should we do with Ilya Kovalchuk?' A player who was picked up for next to no cost is now worth potentially a lot more than the Montreal Canadiens spent to acquire him. When you consider some of the returns in trade so far, Kovalchuk could be worth quite a bit.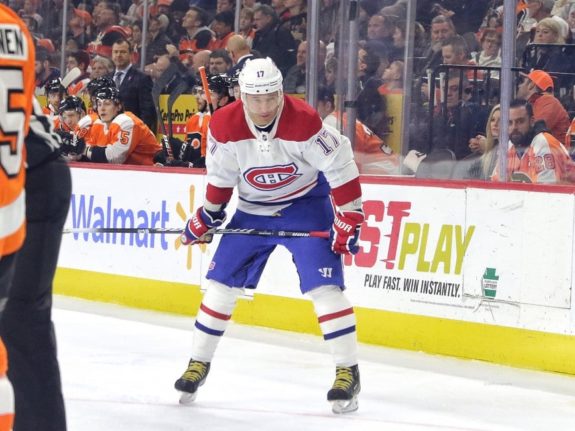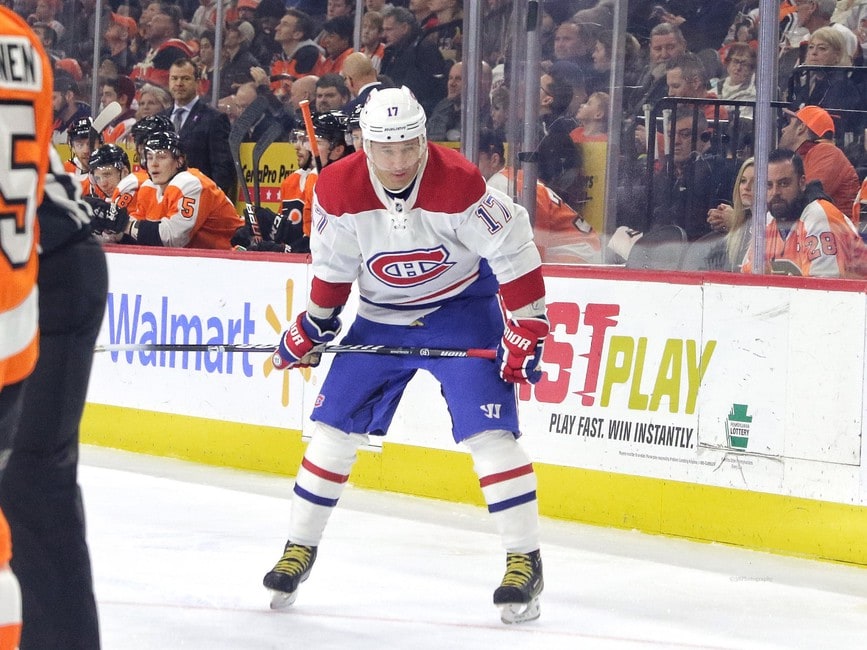 The latest speculation is that Montreal would like to get a second-round pick for Kovalchuk but surveyed NHL executives don't know if the Canadiens can get anything more than a fourth for him. If so, would Marc Bergevin be better served to hold onto him?
There hasn't been any indication about how willing Kovalchuk is to stay in Montreal and with the organization unlikely to make the playoffs, if there's a hint of doubt he'll stay, wouldn't they be better served trying to buy low and sell high?
Related: 5 Best NHL Backups
11) Alec Martinez Joe Thornton
The Los Angeles Kings have now moved Tyler Toffoli, Kyle Clifford, and defenseman Alec Martinez, what else is next? Perhaps Trevor Lewis moves but the Kings may no longer be a team to closely watch.
Instead, we'll move to another California-based team in San Jose. They too are sellers and there's some debate about how likely Joe Thornton is to be moved. He has a full no-trade clause so he'll have to approve any deal, but he may choose to move to a contender.
If he becomes available, there will certainly be teams interested. He's got plenty of experience and while slower, he's still one of the best play-makers in the NHL.
10) Jean-Gabriel Pageau
Pageau remains in the rumor mill and he's been on this list from day one. A deal may not be close because he's still in the Sens lineup each night. Reports are still that the Ottawa Senators would like him to consider re-signing with the team but there are plenty of organizations kicking tires and he could fetch a first-round pick in return.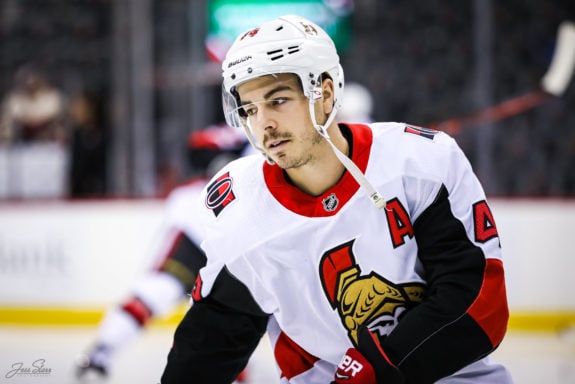 Where Pageau fits on whichever team is kicking tires could be key to where he ends up. For example, the Oilers are rumored to be interested but it's hard to imagine them giving up a first-round pick for him. Other teams could use him but it wouldn't be in a top-six role. Is a first-rounder then far too much to part with?
Related: Top 3 All-Time Penguins Goalies
9) Brenden Dillon Vincent Trocheck
The San Jose Sharks moved defenseman Brenden Dillon and as a result, we take him off the list, making room for someone who's next getting a ton of attention.
The returns for teams at this deadline suggests the Panthers could do well if they chose to move Trocheck. He's not a rental and has a reasonable contract so teams looking for a player with term could come calling.
8) Taylor Hall
Back in the rumor mill again, Taylor Hall's availability might not be known until just days before the NHL Trade Deadline, although, it's been said they Coyotes are going to risk it and try to re-sign him. Arizona invested heavily in Hall but there on the verge of not being in the playoff race despite his productive play since joining the team.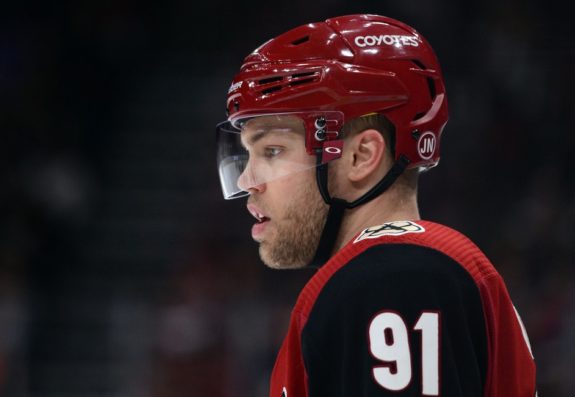 The debate that will rage on in Arizona is whether or not the team can afford to give up on the playoff push and try to recoup more than they gave up to get Hall or if they dare abandon a change at the postseason and what it will mean if the team sends away it's arguably most productive forward.
If Hall does become available, he'll easily be the most high-profile rental on the market.
7) Mike Hoffman
Recently included in the trade rumor mill, the argument against moving forward Mike Hoffman is that Florida is in a playoff spot and why would the team want to move him if he's productive? The answer is defense.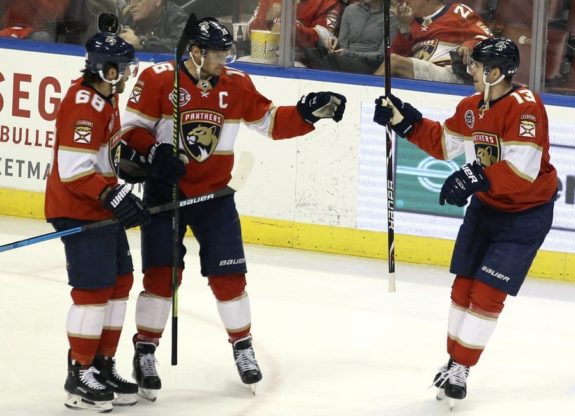 Reports are that Dale Tallon is looking to improve his blue line for the playoffs and that he feels his team is strong at the forward position. If so, that means he may see Hoffman as expendable, especially since he's coming up to the end of his current contract and would make for a valuable rental.
Some will point to his past issues off the ice but on a short-term contract, it's safe to assume a team that might acquire him isn't terribly worried about it.
6) Tomas Tatar
Tomas Tatar popped up recently in the rumor mill when Friedman reported the Edmonton Oilers and Pittsburgh Penguins potentially kicked tires on him. The Montreal Canadiens may ultimately decide not to move him but for now, as sellers, they'll at least see what he's worth on the trade market.
Tatar has done a good job of reinventing himself in Montreal and he's looking to have a second strong season. It's not surprising some teams might be interested.
Related: 3 Rangers Who Can Be Pleasant Surprises This Season
5) Andreas Athanasiou
The Detroit Red Wings are almost certainly going to move Andreas Athansiou. MLive's Ansar Khan suggests that Detroit Red Wings GM Steve Yzerman could be reaching a point where he's frustrated with Athansiou's inability to get things figured out and as the Red Wings drop in the standings, more and more names will become available.
Expect other names from the Red Wings to eventually appear on this list, including someone like Mike Green.
Related: Every NHL Team's Top Prospect
4) Tyler Toffoli Kyle Palmieri
The Vancouver Canucks paid handsomely for Tyler Toffoli when it was learned Brock Boeser would be out for some time. As a rental, there wasn't much doubt he's be moved, only questions about what the return would be.
That has led to questions about what other useful forwards could go for. While not a rental, forward Kyle Palmieri is getting a lot of attention now and the Devils are contemplating moving him if the return is there. Certainly, teams looking for experienced and consistent forwards would carry strong value. Would the Devils move one of their most useful players if the return were there? They already moved Blake Coleman, so it's not far fetched.
3) Matt Dumba
Matt Dumba was added to the rumor mill that last and there was some buzz the Toronto Maple Leafs might have interest when word spread that Toronto might be willing to move Kasperi Kapanen for a player with term.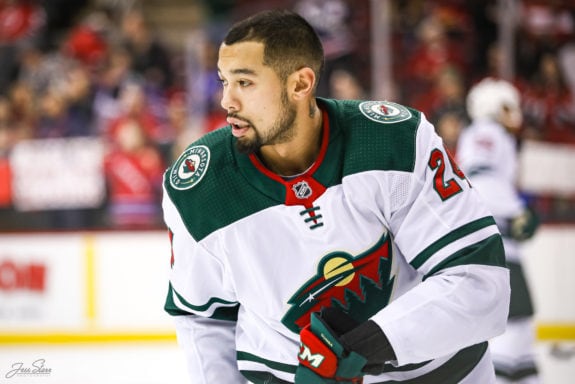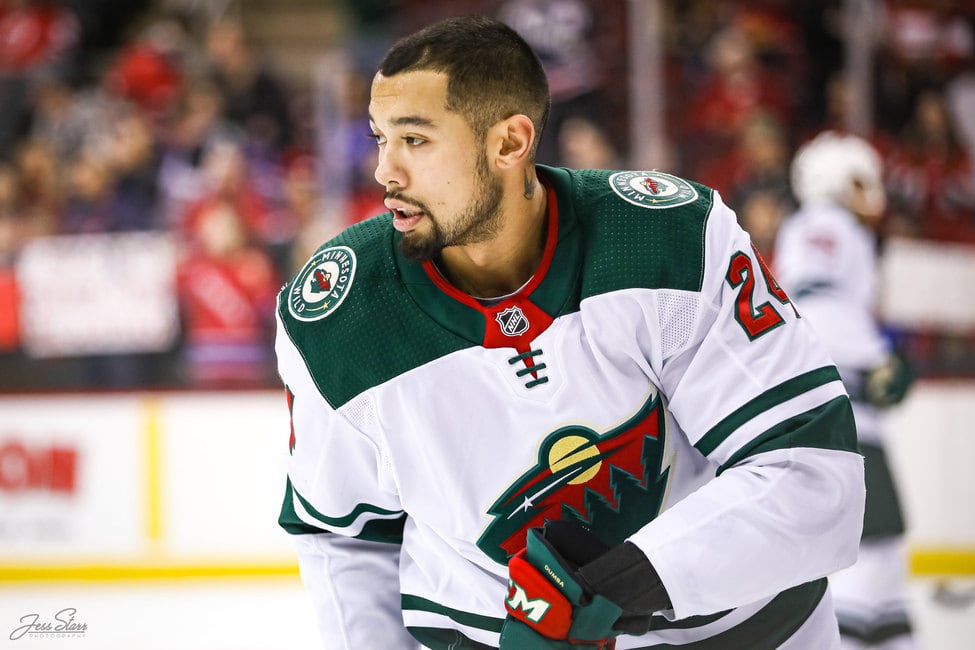 Speculation is that Minnesota is unhappy about recent performance and that Bill Guerin is ready to finally make some moves as their GM. Guerin has started making moves. How big a shake-up the team is considering is unknown and what the return for Dumba would be could affect the likelihood he's traded.
Related: NHL Rumor Shootdown: Flames to Consider Gaudreau Trade
2) Kasperi Kapanen
The Toronto Maple Leafs are being hit hard with injuries and taking on ugly losses. They badly need a healthy Morgan Reilly back.
That Kapanen was recently in the news after being late for a practice and being a healthy scratch only adds to the speculation the team might be less-than pleased with his attitude. The Maple Leafs are searching for answers. It's hard to know if they'll find any before the deadline.
1) Chris Kreider
The interest in Chris Kreider is at an all-time high and he remains the biggest trade piece headed into February 24. Right now, the St. Louis Blues, Boston Bruins and Colorado Avalanche are considered to be the teams with the most interest.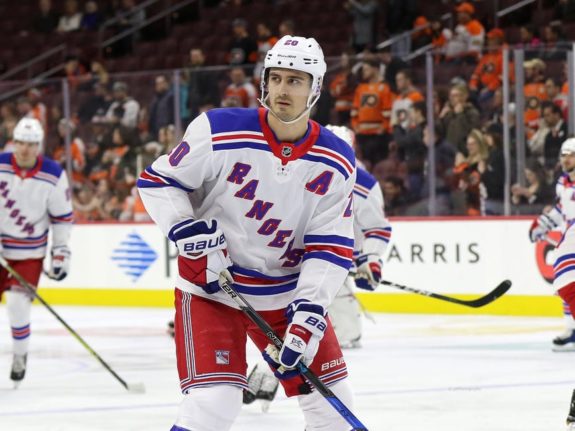 There were some concerns about his health after he took a nasty bump to the head but he's back and lighting it up again. There's still buzz the Rangers want to re-sign him.
Related: NHL Rumors: Peters, Francis, Canadiens, Bruins, More
Catch up on all the latest NHL Rumors