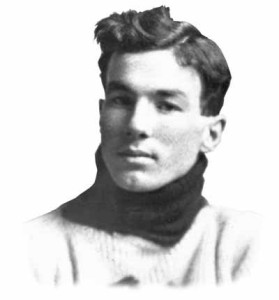 Heading into the stretch run of the season, most attention is – deservedly – going towards the Playoff races, but another race that is also fun to watch is the race for the Art Ross Trophy, awarded annually to the NHL's scoring leader.
This year, the race is closer than I remember it ever being – four points separate the top five candidates and 13 players sit within ten points of the lead with most teams having between 12 and 15 games left to play.
Who will win? While only time will tell, here's what you need to know for the stretch run.
The Candidates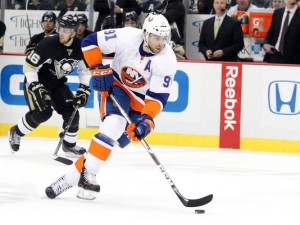 John Tavares
With 13 games left on the docket, Jonathan Tavares currently sits first in NHL scoring with 33 goals and 72 points. If he wins, it will be his first ever scoring championship. He's good, but his lead is only two points and he's going up against some heavy hitters.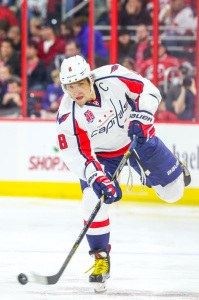 There have been six season since Ovechkin last won a scoring title, back in 07-08.  That year he finished with 112, but he won't need that many to win this year as anything over 90 probably gives him a good chance to bag his second title. He currently has 45 goals and 70 points.  If Ovechkin wins, he will do so while achieving the rare feat of scoring more goals than assists.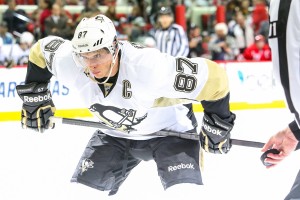 Sidney Crosby
Ol' Crosby is third in league scoring with 23 goals and 70 points. Despite being in position to capture his third career scoring title (seems like he should have more) Crosby doesn't seem to be as dominant as he once was.  Whether or not that is true, he remains among the best of the best and it'd be hard to bet against him winning the title this year. Especially since he has a game in hand over Ovechkin and two over Tavares.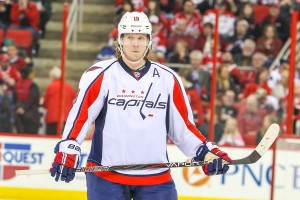 Nicklas Backstrom
Backstrom has 18 goals and 69 points, good for fourth in the league, but only three off the pace. One of the more underrated players in the NHL, Backstrom has been consistently overshadowed by Ovechkin during his career and winning a scoring title would go a long way in changing that.  It remains a mystery why Yahoo had him ranked so low in their hockey fantasy pre-season rankings, and I of course regret trading him for Kopitar (though in real life, scoring title or not, Kopitar is the superior player).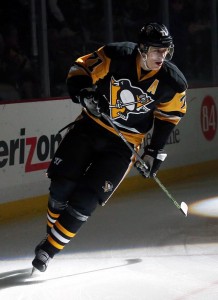 Evgeni Malkin 
Malkin, like Crosby, has missed a few games this year and as such has given a bit of a head-start to the field. With 28 goals and 68 points, he trails Tavares by only four points.  And, again, I point out that the Penguins have an extra game or two to play over their competitors.  If Crosby is the favorite, Malkin can be considered, at worst, the co-favorite. He, like Crosby, will be looking for his third title.
Dark Horses: 
Only one point behind Malkin is Voracek, and one point behind him is Tarasenko. Tyler Johnson, Jamie Benn, Ryan Getzlaf and Riley Nash (Kidding, it's Rick) all have viable chances to win the title, should they finish up the year on a hot streak.
All in all, the race is guaranteed to come down to the wire – which of course calls for a musical pun and the inclusion of the best 30 second song ever recorded.
Thanks for reading
Covering the Leafs for the Hockey Writers.