---
Let's try this again.
As of Wednesday night, every team has reached the 41-game midpoint of the NHL regular season. Fortunately, for my off-season and pre-season standings predictions, we're only halfway to the finish line and plenty can change over the remaining 30-plus games.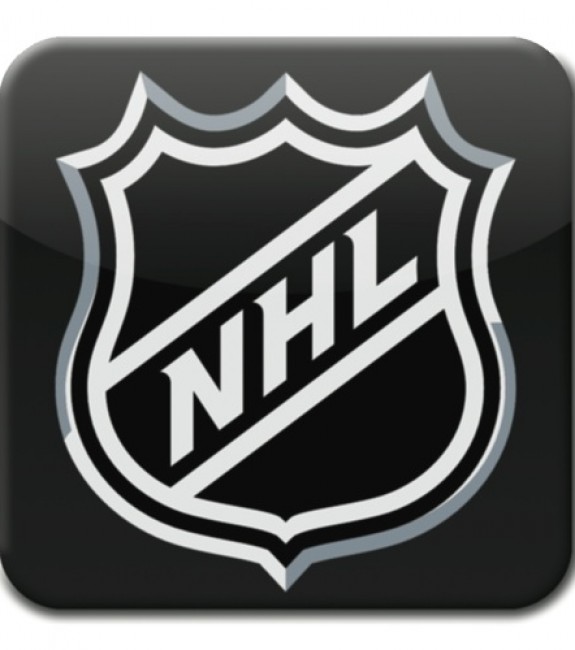 If the season ended today, I would have correctly predicted 12 of 16 playoff teams — missing Anaheim and Calgary in the West, Columbus and Pittsburgh in the East — but only one (Nashville) bang-on with the current placement as of this morning. That's a pretty decent showing on my part, but predicting the standings at any time is a crapshoot with the amount of parity presently in the league.
It's still too early to be drawing many conclusions, but it's safe to say I was too high on Columbus and on Anaheim as well. The Ducks aren't winning the Presidents' Trophy and the Blue Jackets aren't even coming close to the playoffs. I was right about Los Angeles rebounding and I'm not ready to give up on Tampa Bay as a top team either. I see both the Kings and Lightning as legitimate Stanley Cup contenders going forward. I underestimated just how good Dallas would really be and I shouldn't have second-guessed my gut on Florida. I'm obviously regretting that decision to pull the Panthers from the playoffs, and it appears the Stars will be soaring, not squeaking into the post-season.
For a refresher, here were my off-season standings predictions as of July 19:
Western Conference
1) Anaheim Ducks
2) Chicago Blackhawks
3) Los Angeles Kings
4) St. Louis Blues
5) Minnesota Wild
6) Calgary Flames
7) Dallas Stars
8) Nashville Predators
---
9) Winnipeg Jets
10) Edmonton Oilers
11) San Jose Sharks
12) Colorado Avalanche
13) Vancouver Canucks
14) Arizona Coyotes
---
Eastern Conference
1) Tampa Bay Lightning
2) Washington Capitals
3) New York Islanders
4) New York Rangers
5) Pittsburgh Penguins
6) Columbus Blue Jackets
7) Montreal Canadiens
8) Florida Panthers
---
9) Philadelphia Flyers
10) Detroit Red Wings
11) Ottawa Senators
12) Buffalo Sabres
13) Boston Bruins
14) Carolina Hurricanes
15) Toronto Maple Leafs
16) New Jersey Devils
And here were my pre-season standings predictions as of Oct. 7, opening day of the regular season (with the adjustment from my off-season predictions):
Western Conference
1) Anaheim Ducks                =
2) Chicago Blackhawks       =
3) Minnesota Wild               +2
4) Los Angeles Kings          -1
5) St. Louis Blues                 -1
6) Calgary Flames                =
7) Nashville Predators        +1
8) Dallas Stars                      -1
---
9) San Jose Sharks             +2
10) Edmonton Oilers           =
11) Colorado Avalanche     +1
12) Winnipeg Jets               -3
13) Vancouver Canucks     =
14) Arizona Coyotes           =
---
Eastern Conference
1) Tampa Bay Lightning      =
2) Washington Capitals       =
3) New York Islanders         =
4) New York Rangers           =
5) Columbus Blue Jackets +1
6) Pittsburgh Penguins       -1
7) Detroit Red Wings          +3
8) Montreal Canadiens       -1
---
9) Philadelphia Flyers          =
10) Florida Panthers           -2
11) Buffalo Sabres              +1
12) Ottawa Senators           -1
13) Boston Bruins                =
14) New Jersey Devils        +2
15) Toronto Maple Leafs    =
16) Carolina Hurricanes     -2
---
Flash forward to today and these are the official NHL standings as of Jan. 14, by conference:
Western Conference
1) Dallas Stars (Central Division leader)
2) Chicago Blackhawks
3) Los Angeles Kings (Pacific Division leader)
4) St. Louis Blues
5) Minnesota Wild
6) Arizona Coyotes
7) Nashville Predators
8) Colorado Avalanche
---
* 9) San Jose Sharks (Pacific Division third seed)
10) Vancouver Canucks
11) Anaheim Ducks
12) Calgary Flames
13) Winnipeg Jets
14) Edmonton Oilers
---
Eastern Conference
1) Washington Capitals (Metropolitan Division leader)
2) Florida Panthers (Atlantic Division leader)
3) New York Rangers
4) Detroit Red Wings
5) New York Islanders
6) Montreal Canadiens
7) Tampa Bay Lightning
8) Boston Bruins
---
9) New Jersey Devils
10) Pittsburgh Penguins
11) Ottawa Senators
12) Philadelphia Flyers
13) Carolina Hurricanes
14) Toronto Maple Leafs
15) Buffalo Sabres
16) Columbus Blue Jackets
---
Now that we're up to date, this is how I think it's going to shake down over the final 41 games. Here are my mid-season standings predictions (with two adjustments, the first from the official Jan. 14 standings and the second from my pre-season predictions):
Western Conference
1) Chicago Blackhawks         +1       +1
2) Los Angeles Kings            +1       +2
3) Dallas Stars                       -2        +5
4) St. Louis Blues                  =          +1
5) Anaheim Ducks                 +6      -4
6) Minnesota Wild                 -1       -3
7) Nashville Predators         =          =
* 8) San Jose Sharks           +1/=   +1
---
9) Edmonton Oilers               +5       +1
10) Colorado Avalanche       -2        +1
11) Calgary Flames               +1       -5
12) Arizona Coyotes             -6        +2
13) Vancouver Canucks       -3        =
14) Winnipeg Jets                 -1        -2
---
Eastern Conference
1) Washington Capitals        =         +1
2) Tampa Bay Lightning       +5       -1
3) New York Rangers            =         +1
4) Florida Panthers              -2        +6
5) Pittsburgh Penguins        +5       +1
6) Montreal Canadiens        =         +2
7) New York Islanders         -2        -4
8) Detroit Red Wings           -4        -1
---
9) Ottawa Senators               +2       +3
10) Philadelphia Flyers        +2       -1
11) Boston Bruins                 -3        +2
12) New Jersey Devils          -3       +2
13) Carolina Hurricanes        =        +3
14) Buffalo Sabres                +1       -3
15) Toronto Maple Leafs     -1        =
16) Columbus Blue Jackets  =      -11
---
Those are still some pretty bold predictions, so I can't just ride off into the sunset without any explanation. Here is my rationale, or lack thereof:
Western Conference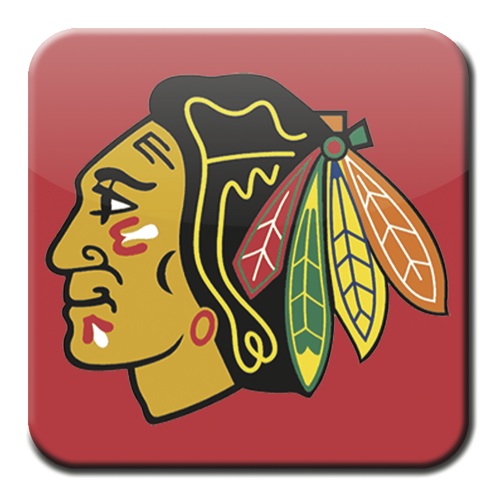 1) Chicago Blackhawks — The defending champions haven't skipped a beat and might actually be better than last season. They aren't as deep on paper, but the Hawks certainly have the potential to repeat. Patrick Kane's instant chemistry with his new linemates, Artem Anisimov and rookie sensation Artemi Panarin, is the biggest reason for Chicago's continued success, but Corey Crawford has quietly been having an All-Star calibre season too despite getting snubbed for the upcoming showcase. Marian Hossa is showing signs of life again and young defender Erik Gustasson is rounding out the top-four on defence in ways Trevor Daley failed to do. If Teuvo Teravainen can get that third scoring line going in the second half, Chicago could enter the playoffs as favourites again.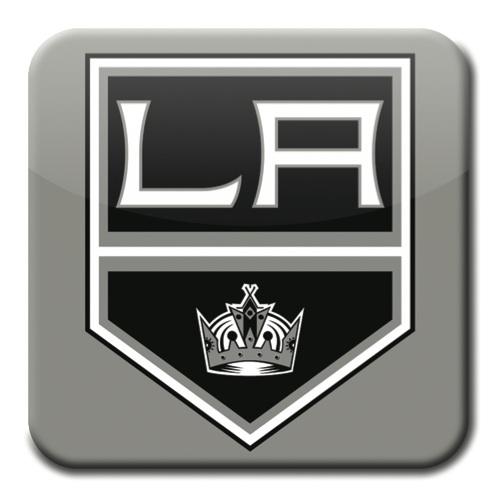 2) Los Angeles Kings — This is a motivated bunch after missing the playoffs last season. Contract negotiations for Anze Kopitar and Milan Lucic could become a distraction, but the on-ice product is looking pretty polished right about now. Once Jeff Carter gets back up to speed, the Kings are going to be scary good. Vincent Lecavalier and Luke Schenn were decent depth acquisitions, plugging holes on a roster that was already formidable from top to bottom. Jonathan Quick continues to be the man in goal and Drew Doughty is enjoying another Norris-worthy season. This team won't go quietly come playoffs.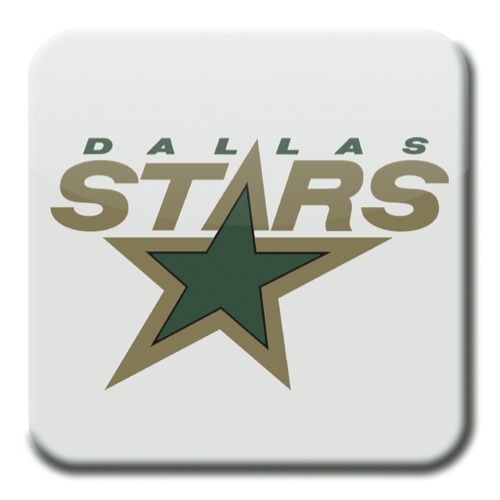 3) Dallas Stars — This team might have more firepower up front than anybody. Their defence leaves a bit to be desired, but expect Jim Nill to creatively shore that up at the trade deadline. Jamie Benn and Tyler Seguin are a great one-two punch, but Jason Spezza appears much more comfortable during his second season in Dallas and Patrick Sharp is coming on strong in his first campaign there. Sharp, Johnny Oduya and goaltender Antti Niemi added championship experience to the fold and that will be invaluable when the real bullets start to fly. That goaltending situation still has to sort itself out, but the Stars are in good shape going forward.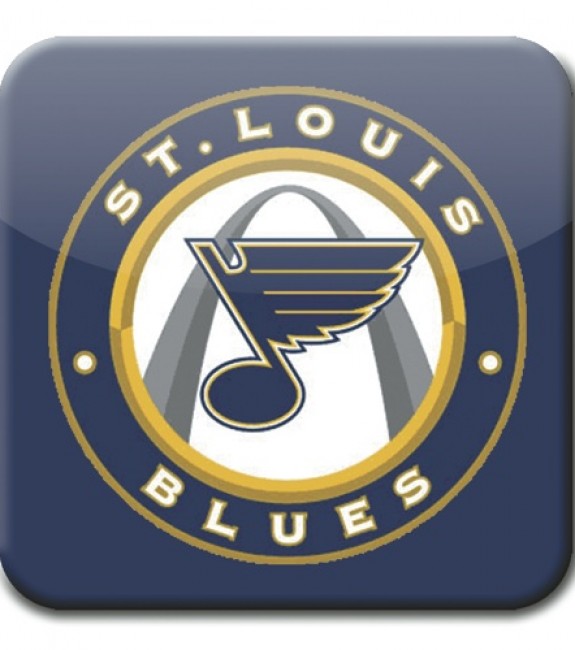 4) St. Louis Blues — Injuries have ravaged this roster to date, not having played too many games with a full lineup. If the Blues get everybody back, they will be a real handful for whoever they face in the first round. Last season was no fluke for Vladimir Tarasenko, he's a legitimate superstar and arguably the league's second most lethal sniper behind only Alexander Ovechkin. Goaltending remains a question mark here too and all eyes will be on Jake Allen when the post-season rolls around, assuming he's healthy and starting. Another first-round exit and heads will roll in St. Louis. No pressure.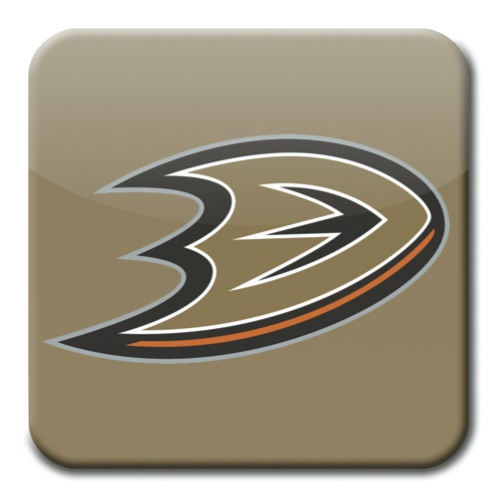 5) Anaheim Ducks — The biggest underachievers of the first half, watch them come on strong down the stretch and be the team nobody wants to play in the first round. Bruce Boudreau is really lucky to still have a job here, but the ship is gradually righting itself and nobody cares how you get into the playoffs as long as you get in. Once you're in, it's anybody's game again. Ryan Getzlaf needs to step it up and their young defence has plenty of room for improvement as well. Assuming strides are made in those areas, the Ducks make hay in the weak Pacific Division backstopped by Calder-eligible John Gibson.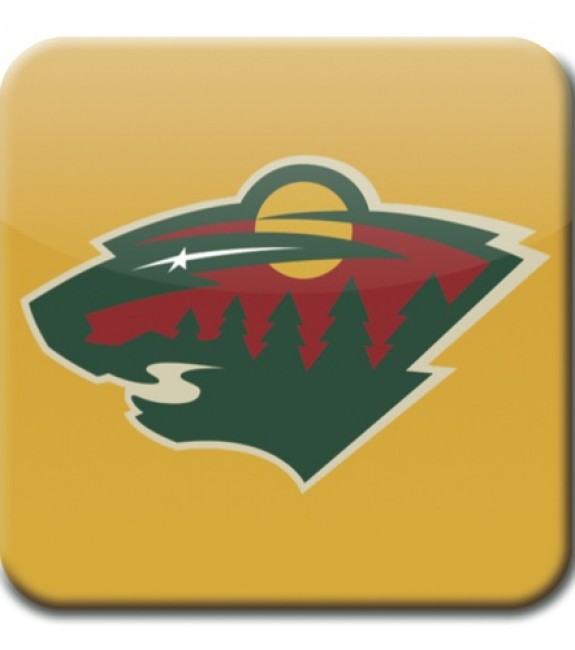 6) Minnesota Wild — Devan Dubnyk hasn't been as dominant as last season and this team seems hit-and-miss in general. There is a distinct drop-off in the standings here and these last three teams aren't playoff locks by any means. Minnesota has the best chance of making it, with a decent head start over the other wild-card hopefuls, but the Wild could slip up in the second half if Dubnyk falters. Zach Parise and Ryan Suter can only take this team so far, and it would be surprising to see them get out of the first round.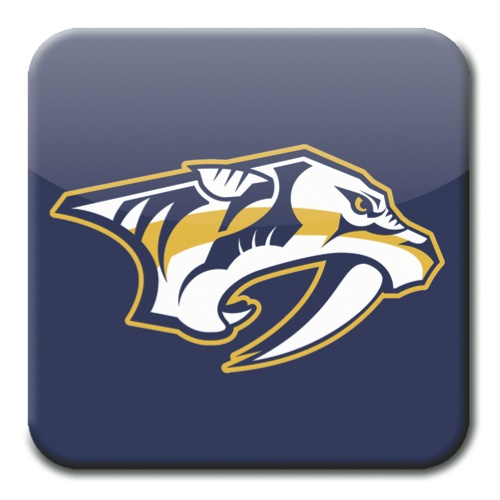 7) Nashville Predators — They are already seeing the good and bad of Ryan Johansen, but it's the bad of Pekka Rinne that is most concerning. He got the All-Star nod over Crawford (with that tourney taking place in Nashville), but Rinne has been losing, not winning, games for the Preds lately. The defence shouldn't miss Seth Jones too much, so if Johansen can click with James Neal or perhaps Filip Forsberg, the Preds should start trending upward in the second half. Shea Weber isn't going to let this team implode on his watch, so expect a solid push from Nashville coming out of the All-Star break. But it'll be an uphill battle if the Preds do make it to the big dance.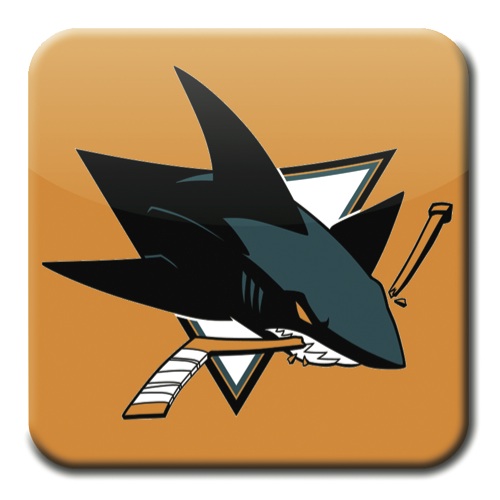 8) San Jose Sharks — Somebody has to claim that other Pacific Division berth and these guys might be best equipped to go on a run in the second half. Of course, that all hinges on first-time starter Martin Jones in goal. He's had moments of brilliance and other moments of sketchiness, so consistency will be key for Jones the rest of the way. Their forwards and Brent Burns are going to give him some run support, but it'll be up to Jones to shut the door in close games or do enough to prevail in those three-pointers, especially against division rivals. If Jones is above average on a regular basis, I see San Jose slithering in.
---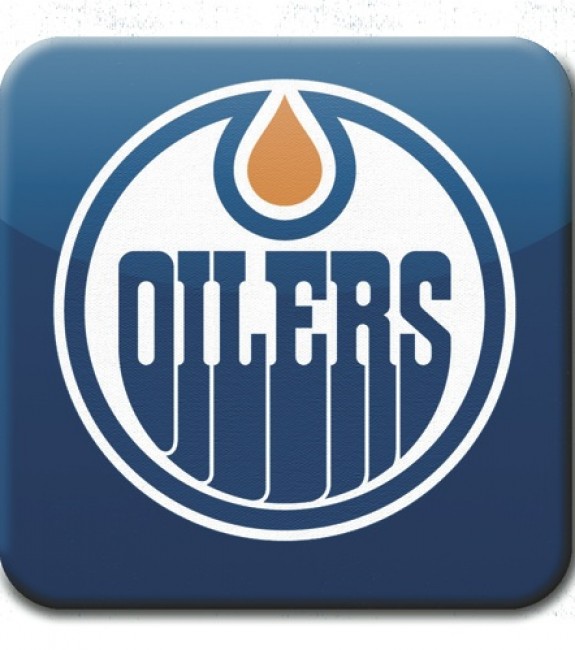 9) Edmonton Oilers — This ranking is all about the McDavid factor. Connor McDavid is going to be a difference-maker for the Oilers in the second half and get them back into playoff contention. The rookie phenom is raring to go and could take the league by storm in his return from a broken collarbone. If the rest of Edmonton's young core can stay healthy (knock on wood), the Oilers will be able to roll three scoring lines that can run-and-gun with the best of them. The trick will be to get them all running at the same time, not just one line here and another line there. If they start firing on all cylinders, there may be no stopping that momentum. What a story that would be if McDavid could lead Edmonton into the playoffs, but the Oilers would need either Cam Talbot or Anders Nilsson to take control of the crease and earn their keep. That defence is going to bleed chances against, so the goaltenders — one or the other, or both — will need to come up with some heroics. It's not impossible, but it is improbable at this point.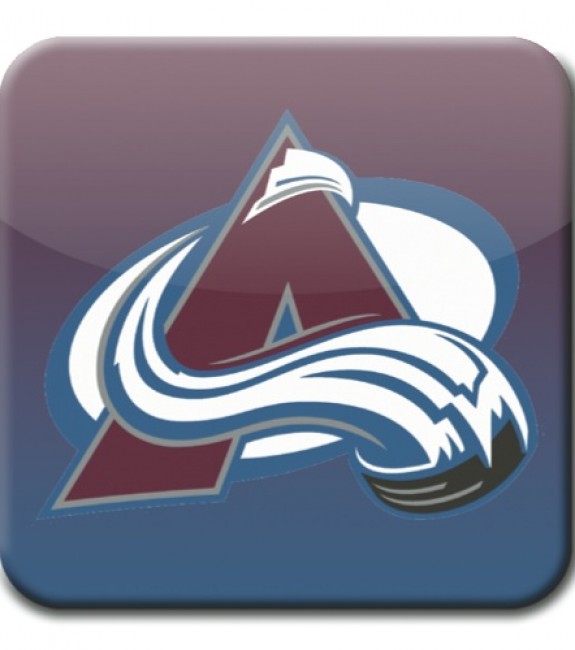 10) Colorado Avalanche — These guys are coming on strong as we speak, but can they sustain this level of play or will the bottom fall out eventually? That depends largely on Semyon Varlamov as the last line of defence, but the Avs also need more secondary scoring to stay above water. Relying strictly on youngsters Matt Duchene, Nathan MacKinnon and Gabriel Landeskog may work against weaker teams, but it'll sink Colorado when the going gets tougher. Patrick Roy is pressing the right buttons for the time being, but there are a lot of buttons left to press. If Varlamov goes into another one of his funks (or gets hurt again), the Avs will unravel as well. They just don't have the depth to hang with the big boys.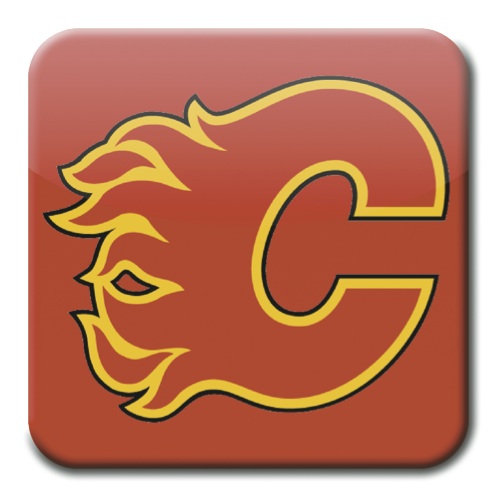 11) Calgary Flames — Never say never on this team. They have nine lives and will be scratching and clawing until the bitter end. At least one spot is still there for the taking in the Pacific, and potentially two if Anaheim doesn't take off as anticipated. Johnny Gaudreau is obviously the straw that stirs Calgary's drink, but if Jiri Hudler could rediscover last season's form for a few months, the Flames would stand a much better chance of making it. Dougie Hamilton has settled in there — better late than never — so that defence corps is helping Karri Ramo keep the goals-against down. The Flames could be on the rise if Sam Bennett's first career hat trick is a sign of things to come in the second half.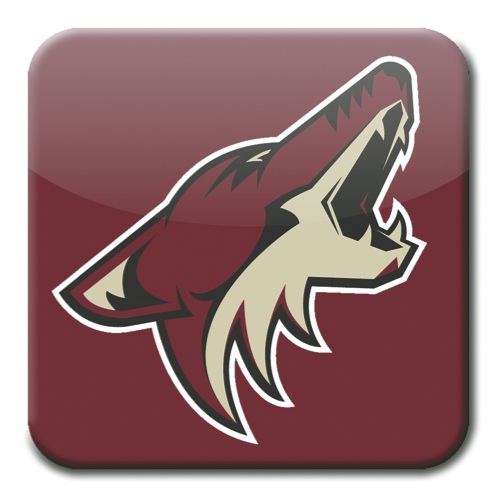 12) Arizona Coyotes — No, I didn't forget about the Coyotes. I just refuse to believe this is a playoff team. Day by day, week by week, month by month, they keep proving me wrong, but that trend will have to continue because I'm still not buying it. They are exceeding my wildest expectations (and have been since Day 1), but this is an 82-game marathon and I still feel Arizona's wheels are going to come off one of these days/weeks/months. Louis Domingue is doing his best Andrew Hammond impression right now, but goaltending will be this team's undoing in the long run. You heard it here first.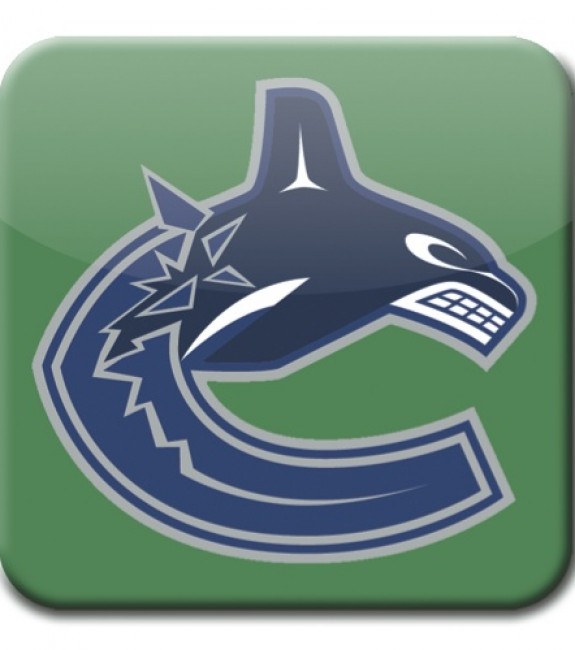 13) Vancouver Canucks — Despite being in the thick of the playoff race, expect them to be sellers at the trade deadline. Radim Vrbata is probably as good as gone, and they are already trying to pawn off Chris Higgins. If Dan Hamhuis is healthy by the end of February, he could hit the road too. The Canucks are going young and this temporary playoff tease isn't going to change that direction. I expect Vancouver to be one of the league's worst teams in the second half. Now watch them be one of the best.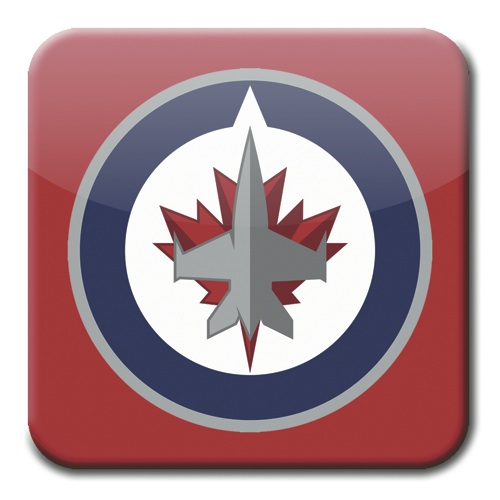 14) Winnipeg Jets — Speaking of sellers, if extensions aren't done for captain Andrew Ladd and top blue-liner Dustin Byfuglien, they could be on the move for future assets too. That wouldn't go over well in Winnipeg, a sign of throwing in the towel on the season at hand, but it might be a case of short-term pain for long-term gain. By tanking the last couple months, the Jets would land another elite talent from the top-end of this June's draft and the returns for Ladd and Byfuglien could help set them up for years to come. It's just an idea, but a good one in my opinion. Build around Mark Scheifele, Nikolaj Ehlers, Jacob Trouba, Tyler Myers, Connor Hellebuyck and whoever they select in the first round. Onward and upward from there.
---
Eastern Conference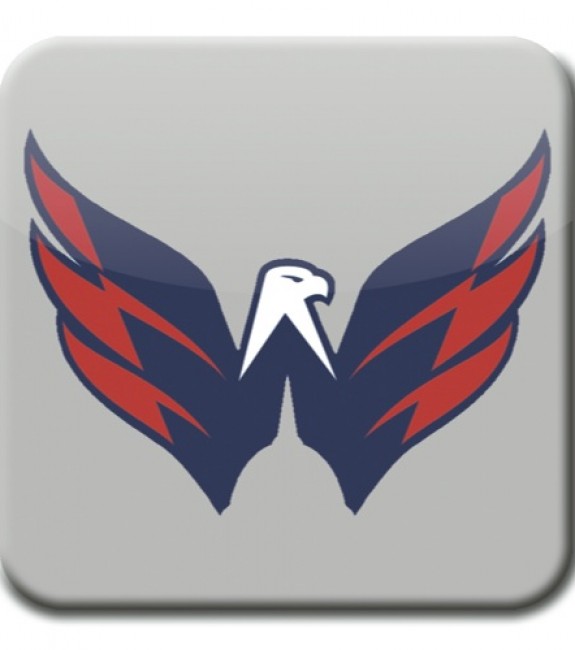 1) Washington Capitals — Frontrunners for the Presidents' Trophy, many are also penciling the Caps in as Stanley Cup favourites. Expectations are higher than ever in the American capital and this group certainly has the potential to go all the way. Backstopped by Braden Holtby, the leading candidate for the Vezina and arguably even the Hart at the halfway mark (I'd still vote for Patrick Kane but it's close), the Capitals have what it takes at both ends of the ice. Ovechkin's one-timer is still the league's deadliest weapon (as evidenced by becoming the fifth-fastest player in history to score 500 goals), Nicklas Backstrom has finally achieved All-Star status, Evgeny Kuznetsov has taken his game to new heights, and the additions of T.J. Oshie and Justin Williams have panned out perfectly thus far. The latter always saves his best for the playoffs, so providing the defence holds up in front of Holtby, this team has all the makings of a championship run.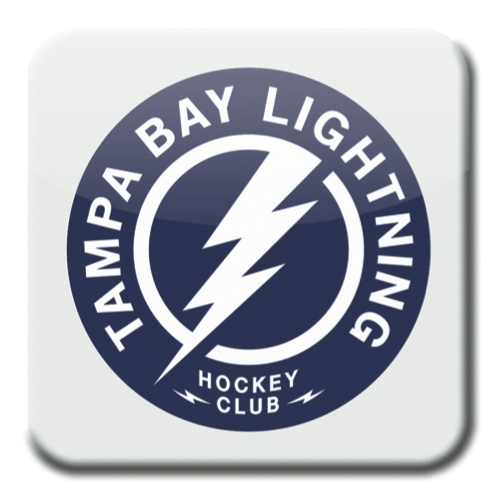 2) Tampa Bay Lightning — After a forgettable and adversity-filled first half, expect these guys to get their mojo back in the months to come. A healthy Tyler Johnson and reunited Triplets line will help them surge up the standings, while Steven Stamkos seems to be heating up again amid his contract uncertainty as this summer's prized free agent. I still think an extension gets done with Tampa, but it might have to wait until after the season now that things are getting serious on the ice. That's risky business for Steve Yzerman, to potentially lose the face of the franchise for nothing, but trading him really isn't an option at this point. The Lightning will ride it out, gaining enough ground to get home-ice advantage in the first round and go from there. The playoff experience this group got in going to last year's Cup final will serve them well, so there's little doubt the Lightning remain a force to be reckoned with.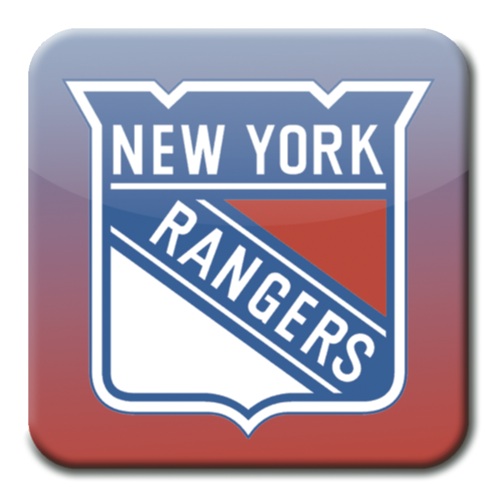 3) New York Rangers — This is another team that has seemed out of sorts, for whatever reasons. Rick Nash hasn't been the same scoring machine he was last season and Henrik Lundqvist hasn't been the brick wall we're all accustomed to seeing in New York either. But that defence is among the most stacked, so much so that they could afford to part with Keith Yandle in a bid to bolster the offence. That trade, which sure sounds inevitable, could set the Rangers on their way again. A little shake-up might be just what the doctor ordered. Their trio of American forwards — Derek Stepan, Chris Kreider and especially Kevin Hayes — could use a shot in the arm too. At the end of the day, I don't see the Rangers sweating just to get into the playoffs but, once in, it'll be a real struggle and I don't see them getting as far as years past.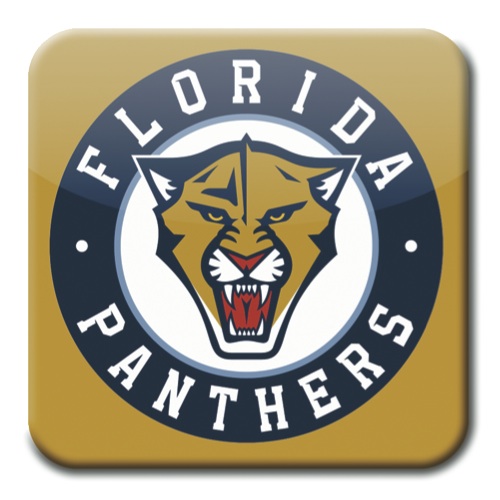 4) Florida Panthers — Nobody saw that 12-game winning streak coming, but Jaromir Jagr and Roberto Luongo continue to defy Father Time and Florida's youth is impressive beyond its years. From Aleksander Barkov to Aaron Ekblad, this team has a bright future but seems poised to make some noise in the present too. At the very least, the Panthers seem poised to make the playoffs, which is more than most predicted at the outset of the season. They still have a long way to go and opponents will be raising their game when they see Florida on the calendar from now on, so it's only going to get tougher from here on out. That's where Jagr, Luongo and the other veterans are going to have to take the lead and show these youngsters how it's done, providing they have enough gas left in the tank for this stretch run.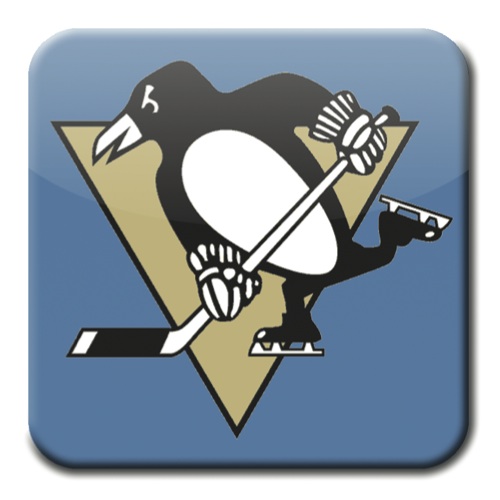 5) Pittsburgh Penguins — Sidney Crosby is playing like himself again and that coaching change is having the desired effect so far. Could Mike Sullivan channel his inner Dan Bylsma and become the second bench boss to take over mid-season and wind up capturing the Cup? That seems like a long-shot, but this roster is built to win-now and the top-end talent is still second to none. Crosby and Evgeni Malkin remain the league's best one-two punch, while goaltender Marc-Andre Fleury has been Pittsburgh's MVP to date. The key to success might be Kris Letang's health because the Penguins are a different beast when he's in the lineup and quarterbacking their potent power play. Fleury has some playoff demons to exercise but, first things first, Pittsburgh just needs to focus on making the post-season.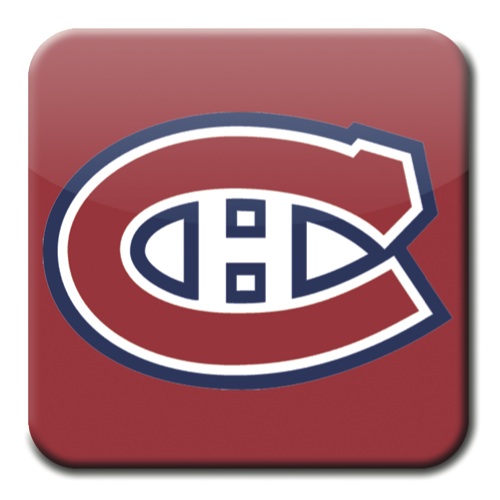 6) Montreal Canadiens — Oh, how the mighty have fallen. The Canadiens came out of the gate all gangbusters, but then they lost Carey Price, Brendan Gallagher and their stranglehold on the Atlantic Division. Now, the Habs are battling just to stay in the playoff picture. Not to worry, Price's return is near and providing he's fully recovered this time, the reigning Vezina and Hart winner should be able to get this train back on the tracks. General Manager Marc Bergevin is most definitely going to be a buyer at the deadline and do everything in his power to land that long-coveted No. 1 centre. He's got the assets to acquire Eric Staal and if that comes to fruition, the Canadiens can be labeled contenders again, assuming Price's "lower-body" holds up.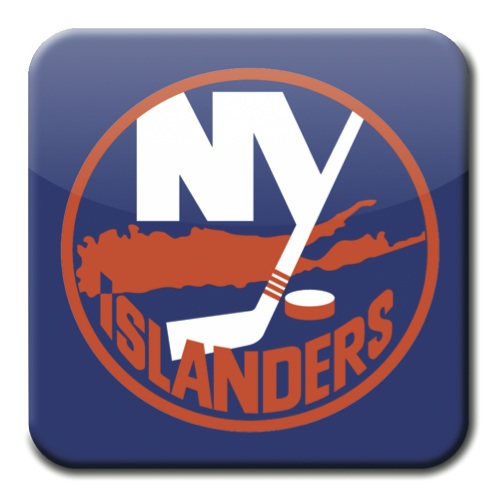 7) New York Islanders — The next month is going to be tough sledding without Travis Hamonic and Johnny Boychuk on defence, meaning the offence is going to need to outscore some teams. The Islanders have plenty of firepower up front, led by John Tavares, but that group has left its fan base wanting more through the first half of the season. Tavares' production is way down from last season and his supporting cast can't seem to find any consistency. Fortunately, Thomas Greiss has been a pleasant surprise in goal, paired with Jaroslav Halak, but they will have their work cut out for them without two of their top defenders for the foreseeable future. These could be trying times, just to stay in the playoff mix, but Garth Snow isn't afraid to make a deal if need be. He's not one to sit on his hands if things start to go south, but there's no need to press the panic button just yet. I see Tavares stepping up and ensuring Brooklyn gets its first taste of playoff hockey.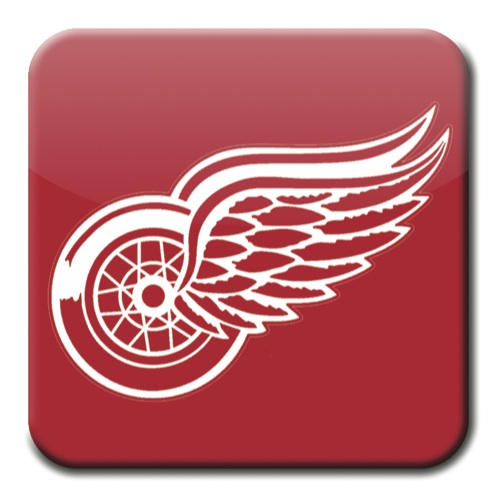 8) Detroit Red Wings — Dylan Larkin, a rookie, has been their best player, but Detroit's longtime best players — Henrik Zetterberg and Pavel Datsyuk — are going to need to turn back time to stretch this playoff streak to 25 years. A quarter century, that's crazy, but it's well within reach if those past-their-prime stars can pick it up a notch, with Gustav Nyquist and Tomas Tatar following their leaders. Petr Mrazek seems to be the man between the pipes going forward and the defence seems pretty solid in front of him, with Brendan Smith making big strides in recent weeks. Detroit is still hoping for more from Mike Green and his potential contributions could go a long way in securing that post-season berth too. What this team might be missing is Mike Babcock manning the wheel, but we'll see what rookie coach Jeff Blashill is made of down the stretch. I'm willing to give him the benefit of doubt.
---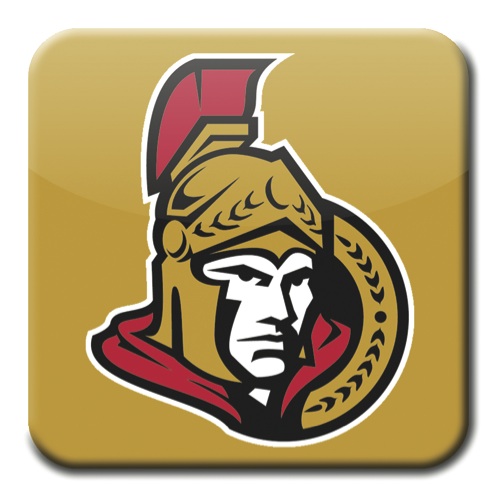 9) Ottawa Senators — This team will be knocking on the door if they don't get in. I see that second wild-card spot coming down to the final day(s) of the season, with the Sens very much in that mix. Craig Anderson has been mostly good in goal and Erik Karlsson might round out the current Hart candidates (with Kane and Holtby), but the group as a whole has yet to hit its stride. Kyle Turris has really cooled off and Ottawa will need him to heat up again in order to make a push for the post-season. Bobby Ryan has probably been their best forward, but Mike Hoffman is back up to 20 goals already as a late-blooming sophomore. Mark Stone, Mika Zibanejad and Curtis Lazar have more to offer in the second half, along with Cody Ceci, Chris Wideman and Patrick Wiercioch on defence, plus that Hamburglar who stole them so many games in last season's improbable playoff run. Hammond's heroics may have to come by committee this time, but don't count out the Sens.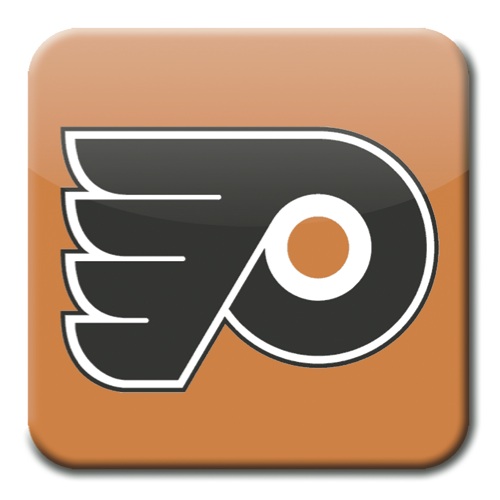 10) Philadelphia Flyers — Their best players got off to painfully slow starts under rookie coach Dave Hakstol, but now they're firing on all cylinders and playoffs are looking like a real possibility again for a team with games in hand on everybody ahead of them. They have to win those games for that to matter, but things are looking up for Philly as of late. Claude Giroux, Jakub Voracek, Wayne Simmonds, Brayden Schenn and Sean Couturier are all playing their best hockey of the season, while Mark Streit has recently returned from a lengthy injury absence looking no worse for wear. Rookie Shayne Gostisbehere really emerged in Streit's absence and has earned the right to stick around as a key cog in the power play going forward. Everything is coming up roses for the Flyers right now, including some quality starts from Steve Mason, who is rising to the challenge of Michal Neuvirth, so that healthy competition in goal bodes well for the future too. Will it all add up to a playoff berth? That remains to be seen, but I'm more pessimist than optimist on that front.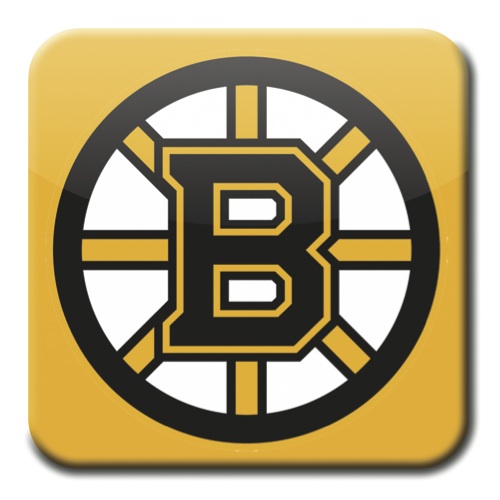 11) Boston Bruins — Despite turning over a large percentage of their roster in the off-season, with some head-scratching decisions by new GM Don Sweeney, the Bruins haven't rolled over this season. Thanks be to coach Claude Julien, who has got the most out of this makeshift group (more than I could have imagined), especially when you consider Tuukka Rask's early struggles and David Krejci's injury. Krejci was the best thing going for Boston, but Patrice Bergeron has taken this team on his shoulders since Krejci went down. Zdeno Chara has been playing with a chip on his shoulder all season too, trying to prove he's not washed up, but the end result will determine Boston's future direction. I still see the Bruins on the outside looking in, which will likely spell the end of Julien's tenure there and possibly Chara's too. He still has two more years left on his contract with a cap hit of $6.9 million, but his actual salary drops to $4 million for the final season, so the Bruins might be able to find a taker if they're wanting to move on from the big man. Of course, that all goes out the window if Boston manages to make the playoffs. Everybody is safe in their current roles if that's the case.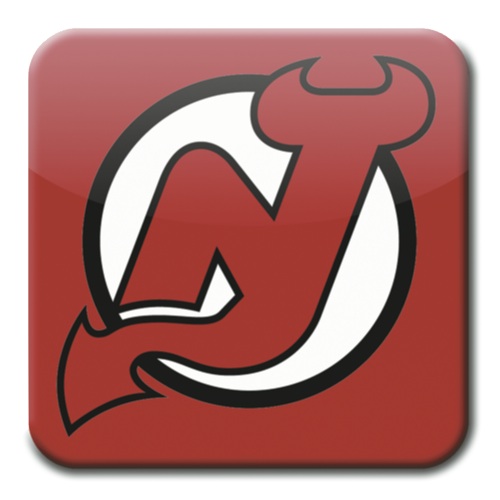 12) New Jersey Devils — John Hynes deserves consideration for the Jack Adams and Cory Schneider for the Vezina as of today, but I see the Devils trending downward in the second half. If they can keep it up and somehow make the playoffs, I'd be tempted to give them both awards because that'd be overachieving at its finest. Mike Cammalleri has looked rejuvenated and Kyle Palmieri has jolted that lifeless offence from last season when nobody topped 50 points, meaning he'll be in for a big raise as a restricted free agent. Ditto for Lee Stempniak if he sticks around. And who's this Bobby Farnham guy, wasn't he supposed to be a good-for-nothing goon? The Devils still need to get more offence out of their defencemen, especially Adam Larsson, but they are getting the job done in their own end in front of Schneider, which is the top priority. The Devils are on pace for 88 points, which is 10 more than last season and probably 20 more than I had envisioned, so good on them.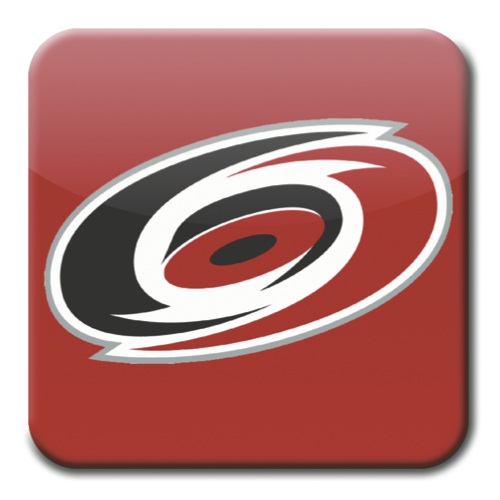 13) Carolina Hurricanes — This team is playing some really impressive hockey right now, winners of three straight with points in eight of their last 10 games, including six wins. But do Eric Staal and Cam Ward have futures in Carolina or are they merely increasing their trade value ahead of the deadline? Ron Francis still has more than a month to make that determination, but I'm leaning towards the latter despite this recent run. Unless contract extensions are in place (which they could be by then), it makes more sense to cash in these assets and keep building for the future. Assuming a market materializes for them — it certainly will for Staal, but Ward is less certain — then it's in the long-term best interests of the franchise to shop the pending free agents as rentals. That's probably not what Bill Peters wants to hear, but his job should be safe given the strides this group has been making.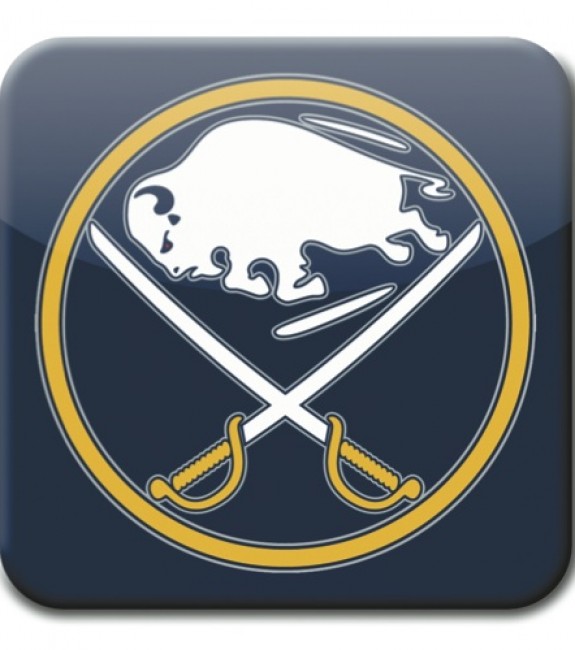 14) Buffalo Sabres — This team is fun to watch on most nights, but that hasn't translated into wins. It didn't help that the Sabres lost their starting goalie, Robin Lehner, in the season opener, or that they decided against replacing him with one of the many more proven options available. You have to wonder where this team might have been had they claimed Karri Ramo off waivers, for example. I mean, they essentially threw in the towel by forging ahead with Chad Johnson and Linus Ullmark for the last three months, but maybe Lehner's return can spark some optimism for next season. If not, Ullmark seems to have considerable upside at that position, while Jack Eichel, Sam Reinhart and Rasmus Ristolainen are all living up to their hype. I probably had higher expectations for Eichel as a rookie, but he's shown plenty of glimpses that he'll be the real deal going forward. It's a learning process and the Sabres are still in that stage of development.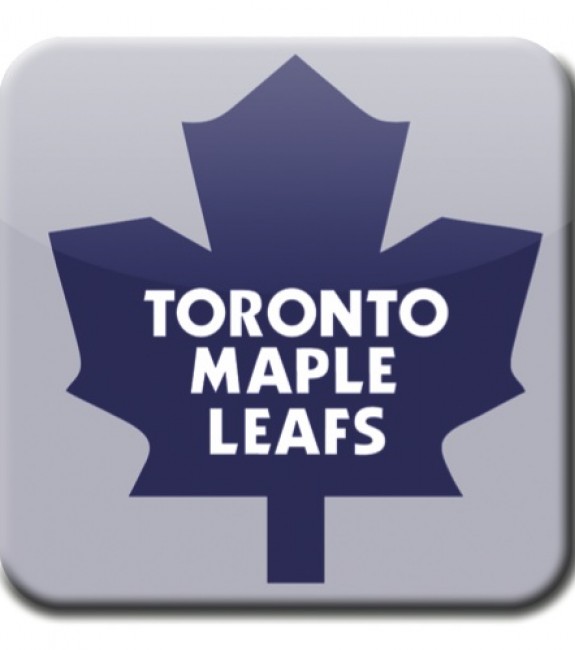 15) Toronto Maple Leafs — Babcock seems to be putting his stamp on this team and getting the most out of a mediocre roster. Heck, he's turned Leo Komarov into an All-Star. Jonathan Bernier's bad start and a rash of goaltending injuries took Toronto out of the playoff running, but Rome wasn't built in a day and this coach certainly has time on his side with that $50-million contract. James van Riemsdyk's broken foot is going to leave a painfully obvious void, but the Leafs are going to use that opportunity to pump-and-dump some one-and-done veterans like Shawn Matthias, P-A Parenteau, Brad Boyes and Michael Grabner. The goal will be to move them all at the deadline in exchange for picks and prospects to continue stockpiling for a future resurgence. Roman Polak is another expiring trade chip, and James Reimer's name will probably be bandied about too considering he's a pending free agent as well. Lou Lamoriello will get a chance to work his magic as a seller, and that expected mass exodus should pave the way for William Nylander to make his much anticipated NHL debut (providing he's over that concussion from the world juniors). That's something to look forward to, and there is reason to believe the future will be bright in the Big Smoke if the powers that be stay patient and persistent.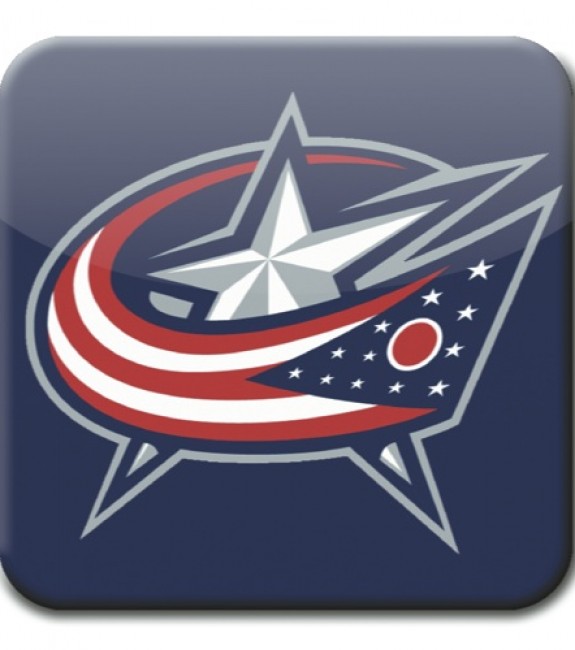 16) Columbus Blue Jackets — For all the good that Babcock has done in Toronto, the same cannot be said for John Tortorella since taking over in Columbus. Torts' track record should have spoke for itself — the red flags were plain to see — but desperate times called for desperate measures after the Blue Jackets opened the season with seven straight losses despite starting out with playoff aspirations. One thing led to another and now their franchise centre, Johansen, is calling Music City home, while Columbus is hoping to build from the back end with Jones, Ryan Murray and Zach Werenski as budding blue-liners in front of Sergei Bobrovsky. Win the draft lottery, select Auston Matthews first overall to essentially replace Johansen, and things will be looking up again for the Blue Jackets. General manager Jarmo Kekalainen would probably be happy to pick a Finnish consolation prize, whether he prefers Jesse Puljujarvi or Patrik Laine, but Matthews would be a better sell to the fan base. Either way, this season is a write-off and I can't see Tortorella staying in charge there without significant improvement in the second half. Oddly, that's not in the team's best interests either, so he might be the right man for the job after all. Columbus can hit reset in the off-season, if Kekalainen doesn't get a head start on that process at the trade deadline. This roster might be able to win under the right coach, especially with Matthews and Werenski added to the fold, but it wouldn't surprise me if Scott Hartnell was on the block, and perhaps even Brandon Dubinsky or captain Nick Foligno. Kerby Rychel is looking like an NHLer in his latest call-up, so it'll be interesting to see what the future holds for him, be it in Columbus or elsewhere as per his trade request.
---
Playoff Picture
Now, if the regular season ended today, these would be the current matchups:
Western Conference
1) Dallas Stars vs. WC2) Nashville Predators
2) Los Angeles Kings vs. WC1) Minnesota Wild
C2) Chicago Blackhawks vs. C3) St. Louis Blues
P2) Arizona Coyotes vs. P3) San Jose Sharks
Eastern Conference
1) Washington Capitals vs. WC2) Boston Bruins
2) Florida Panthers vs. WC1) Tampa Bay Lightning
M2) New York Rangers vs. M3) New York Islanders
A2) Detroit Red Wings vs. A3) Montreal Canadiens
---
However, if the second half plays out according to my predictions, we'd be looking at this:
Western Conference
1) Chicago Blackhawks vs. WC2) Nashville Predators
2) Los Angeles Kings vs. WC1) Minnesota Wild
C2) Dallas Stars vs. C3) St. Louis Blues
P2) Anaheim Ducks vs. P3) San Jose Sharks
Eastern Conference
1) Washington Capitals vs. WC2) Detroit Red Wings
2) Tampa Bay Lightning vs. WC1) New York Islanders
M2) New York Rangers vs. M3) Pittsburgh Penguins
A2) Florida Panthers vs. A3) Montreal Canadiens
Based on my matchups, I'd predict Chicago, Dallas, Los Angeles, Anaheim, Washington, the Penguins (yes, over the Rangers), Tampa Bay and Montreal to get out of the first round. From there, it's anybody guess, but I'm leaning towards Los Angeles defeating Washington in the Cup final in six or seven games.
---
Larry Fisher is a sports reporter for The Daily Courier in Kelowna, British Columbia, Canada, and has been an at-large contributor for THW since August 2014. Follow him on Twitter: @LarryFisher_KDC.