If optimism existed for the New Jersey Devils, it certainly wasn't meant for this season. Pre-season critics were quick to mention a woeful blue-line unit that still didn't appear shored up—an Andy Green-led group which allowed 244 goals and turned the combination of Cory Schneider and Keith Kinkaid into flat-footed shooting gallery targets. They pointed to the off-season injury suffered by Travis Zajac, a torn pectoral that would sideline the Devil's top-line center for up to six months. They even mused about the declining abilities of long-time goalie Schneider—delving through advanced analytics hinting at regression and openly wondering if and how he'd rebound after his worst professional campaign in 2016-17.
Hall, Gibbons Scoring in Bunches
More than anything for last season's bottom-dwellers in the Eastern Conference, this year was supposed to be spent in the painful throes of a youth movement. And yet a quarter way through this young season, the New Jersey Devils are undoubtedly the surprise team (okay, okay, fine, Golden Knights fans) in the NHL—amassing 32 points and currently atop the Metropolitan Division.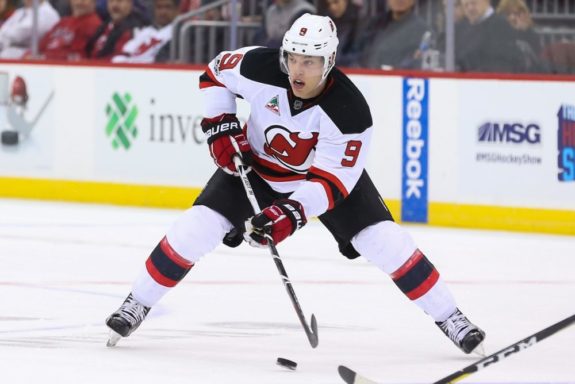 Spearheading this drastic turnaround has been Taylor Hall, the team's top forward who has averaged over a point per game while also admirably filling in the leadership vacuum left by line-mate Kyle Palmieri (foot). Schneider has edged closer to regaining his Vezina-candidate form, posting a respectable 3.62 GSAA and serving as a shoot-out stalwart between the pipes. The Devils have also squeezed the very best out of the NHL journeymen on their roster—none more apparent than Brian Gibbons. The former Blue Jackets winger made the roster due his penalty killing and defense, and has proven well up to those tasks. Shattering expectations, however, are his team-high eleven goals—already more than double his career high in a season.
No Growing Pains for the Devils' Rookies
Possibly the most welcome surprise this season have been the rookies, who've become integral players in the Devil's early season success. Perhaps the Devil's luck changed the minute Swiss-born forward Nico Hischeir serendipitously fell into their laps after winning the draft lottery. While the hype has always been there for the young pivot, the number-1 overall pick has been a consistent and mature presence on the Devil's top line—an immediate impact that surprised many. While the goals haven't come in bunches yet—only five—he's created chances, shown electric puck-handling, and worked with the second-team power play. He's garnered 18 points in his first 24 games.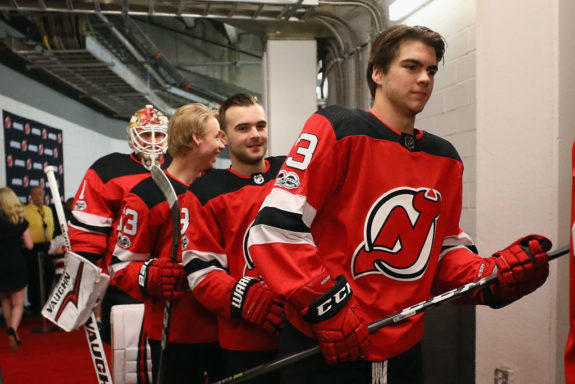 Similarly, defenseman Will Butcher, the former Hobey Baker winner who inked with the Devils after declining to sign with the Colorado Avalanche, has shown the potential to be a long-term steadying presence on the blue-line, already displaying sharp puck-moving, timely aggressiveness and tallying 18 points while playing every game this season. Nineteen-year-old Swedish winger Jesper Bratt (162nd overall in 2016) has also found success, carving out a role on the penalty kill and chipping in 15 points.
In fact, between Hischeir, Butcher and Bratt, the three rookies have combined for 51 points in the first quarter of this season—and this scoring prowess has been the key to the Devils' turnaround this season. While the defense has improved, they've still given up 74 goals in their first 24 games—placing them in the middle of the NHL pack. Even with Zajac and Brian Boyle nearing health, the team won't likely be confused with a dominant defensive corp. Offensively, however, has been a different story. After mustering a paltry 183 total goals in all of 2016, the Devils' are primed to smash that number this year, with 78 goals already tallied.
Devils Aim for First Playoff Berth in Five Years
The season is young, and the playoffs remain a distant twinkle, but it's hard not to like the Devils' chances of navigating through to the post-season after racing out to a 9-2-0 start in the Metropolitan Division. Simply put, the team has shown constant improvement across all phases of the game. The youth have been an immediate revelation. The journeymen have played with true grit. Even John Hynes, an easy scapegoat for last season's miserable campaign, has made savvy personnel decisions—temporarily benching underachieving Pavel Zacha and Ben Lovejoy, dropping a slumping Adam Henrique to the fourth line, and deftly navigating his team through impact injuries to Palmieri, Boyle, Zajac and Marcus Johansson.
No matter how the rest of this season plays out, for the first time in a long time, it's nothing but optimism in New Jersey.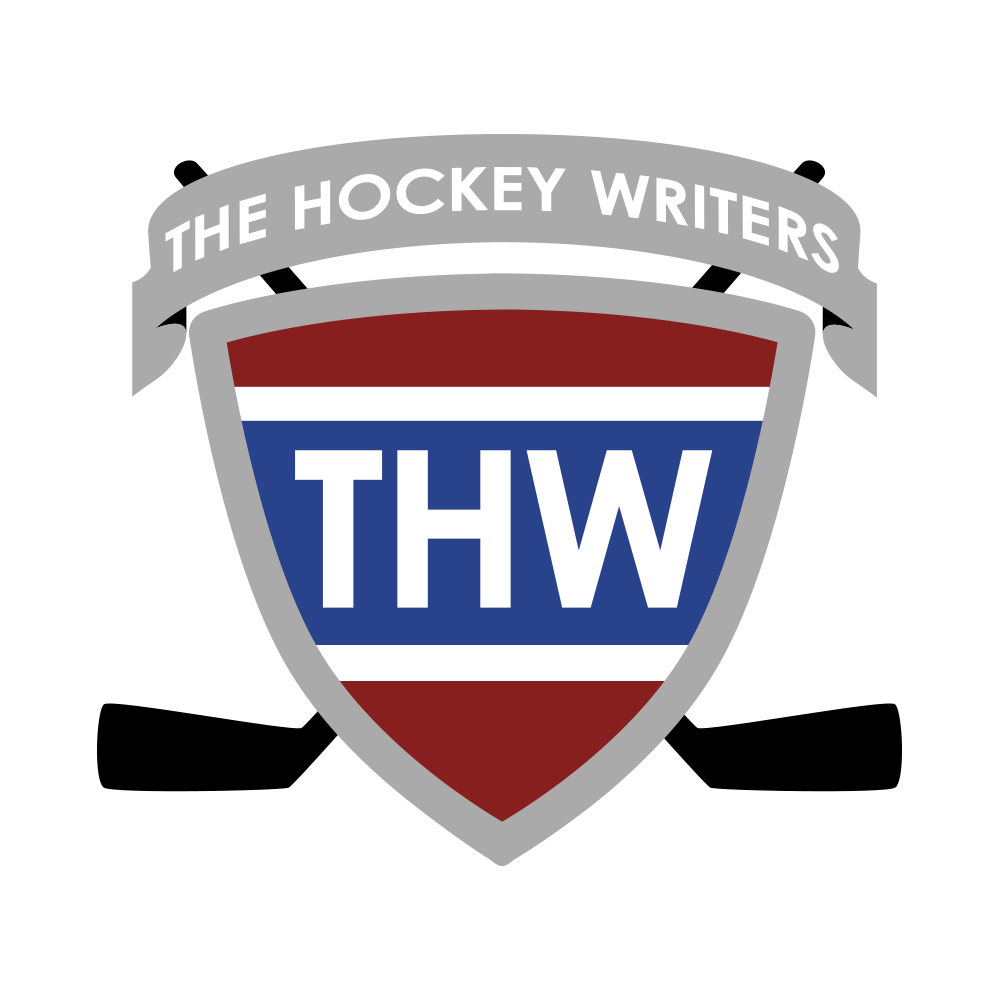 The Hockey Writers is:
1) A top-tier hockey media company delivering a top-notch, in-depth look at the NHL
2) A collective of some of the best hockey writers anywhere
3) A multimedia provider with daily podcasts and YouTube shows
4) Well-respected and widely-cited NHL prospect and draft resource