In today's Rumor Rundown, there are teams that are finding the season quickly start to get away from them. If they continue to struggle, it could mean trade talk when none was expected before the season started. Other teams are looking at next year and their salary structure and considering moves right now.
Oilers Dominating Trade Talks
There are a few reporters and Oiler's bloggers suggesting that it won't be long if the Edmonton Oilers continue to struggle, that the team is in sale mode. Names like Matt Benning, Patrick Maroon, Ryan Strome and Ryan Nugent-Hopkins are names that keep coming up in rumors and could be attractive to other teams.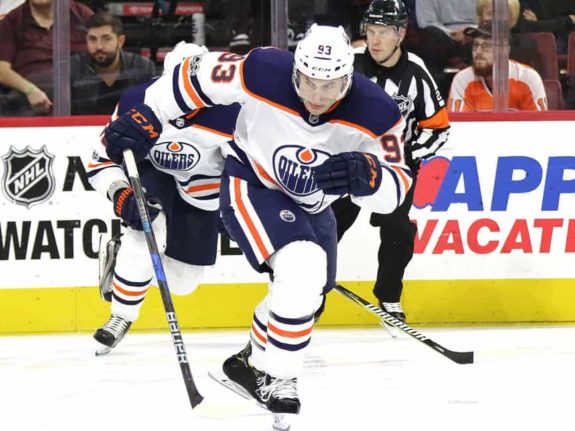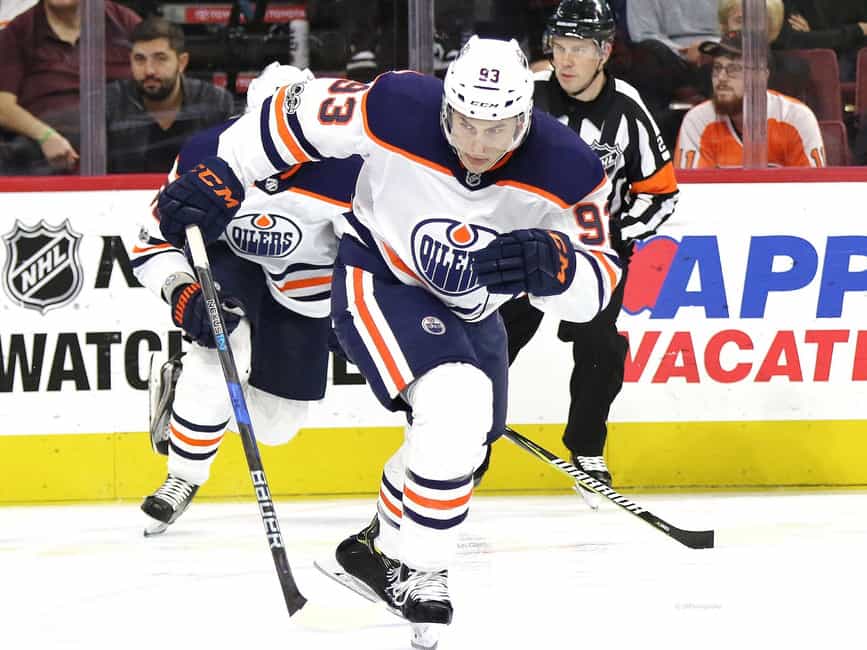 Some insiders, like TSN's Bob McKenzie, aren't sure why Nugent-Hopkins is out there. He's having a great season and the Oilers aren't actively looking to move him. McKenzie seems to think the name floats around because other teams are being told not to even consider asking about Connor McDavid or Leon Draisaitl and Nugent-Hopkins is likely the next best option.
He's turned into a strong two-way center but he has a hefty contract at $6 million per season but if the Oilers continue to play Draisaitl at the wing, Edmonton shouldn't have issues hanging onto his contract. He's got 17 points in 24 games to start the year.
One of the teams that seem keenly interested in Nugent-Hopkins are the Boston Bruins. It would be interesting to see if the Bruins and Oilers could work a deal considering their history and some friction over the Peter Chiarelli acquisition.
Related: Oilers Need Someone to Step up After Poor Start
Penguins Trade of Ian Cole Coming
Jason Mackey of the Pittsburgh Post Gazette is reporting that the Penguins are on the cusp of trading defenseman Ian Cole. Cole has been a regular healthy scratch for the Penguins over the past few games. Cole has one year remaining on his deal and is likely due a raise. On a Penguin's team that can't afford that raise, the organization would rather trade him while his stock is high and other teams have a legitimate interest.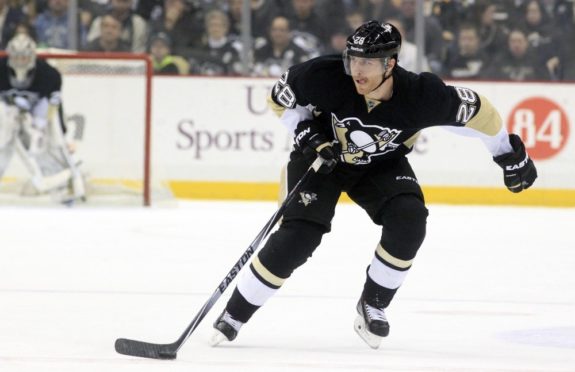 Trading Cole is more about money than anything else. Elliotte Friedman is reporting that Cole's agent was asked to speak with other teams to see what's out there for interest around the NHL. Matt Larkin of the Hockey News is wondering if Cole for Tyler Bozak is a deal that might make some sense?
https://twitter.com/FriedgeHNIC/status/935319400449654785
With this many insiders talking about Cole being traded, you know there have to be legs to the rumors and the teams most noted in these rumors are the Vegas Golden Knights, Toronto Maple Leafs, and Colorado Avalanche. It could be only a matter of days before a deal gets done.
Related: The Case for Alexander Petrovic
Florida to Move Petrovic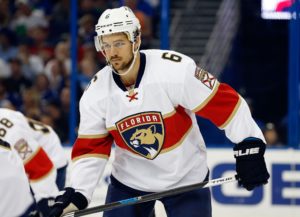 While the Florida Panthers protected Alex Petrovic in the NHL Expansion draft, there could be a change in the frame of thinking coming out of Florida. Matthew DeFranks of the Sen-Sentinel is reporting Alex Petrovic has often been a healthy scratch and with only a one-year deal that ends in Petrovic becoming a restricted free agent, the Panthers may choose to move Petrovic at the deadline.
The month of December could be a huge month for NHL teams who aren't far from realizing their fate this season. If teams like the Oilers continue to struggle, things around the NHL might change dramatically. If others teams feel they have a real shot at the postseason, expect there to be a lot of movement.