On November 25, Montreal Canadiens' goaltender Carey Price made his return to the lineup following a 10-game stint on injured reserve (IR) with a lower-body injury. While rumours surfaced that it could might have had some relation to his previous knee injury – suffered two years ago – coach Claude Julien was quick to shut those rumour down.
"It has zero to do with the injury he had two years ago," said Julien to The Canadian Press. "It's a minor injury and we expect him to be back on the ice in a few days."
That was back on November 7. Price didn't make his in-game return until more than two weeks later. Still, he came back with a spectacular performance – a 36-save shutout over the lowly Buffalo Sabres, but one that got Canadiens' fans back on their feet cheering on their club.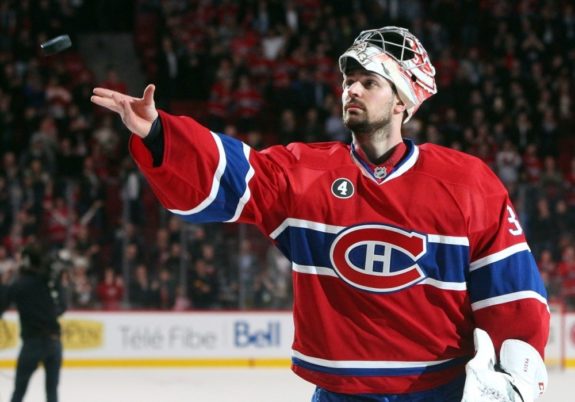 But fans and team management have to be somewhat concerned with the numerous stints that Price has had on the IR over the past few seasons. Moreover they have to wonder how many lower-body injuries this guy can return from at the same level of play that he's exhibited over his career.
So what does his latest trip to the IR mean for the Canadiens?
Price: The World's Greatest for How Long?
Let's get something straight. Price is arguably one of the best goaltenders in the game today. He's 25 wins away from becoming just the 32nd goalie in NHL history to reach the 300-win plateau.
On top of that, I've had the pleasure of being part of Price scrums a couple of times and he's one of the more humble and friendly interviews I've witnessed. That being said, on the ice is what's up for discussion here.
Price has compiled a 275-182-56 record in 522 regular season games over his career. He has a 2.42 goals against average (GAA) and .920 save percentage (SV%) to go along with 40 shutouts.
Come playoff time, his number dip a bit. He's a sub-.500 goalie with a 25-31 record in 60 career games with a 2.53 GAA and .914 SV%.
But that shouldn't take away from what he's done in his career. He won the Vezina Trophy in 2014-15, along with the Ted Lindsay Award, the William M. Jennings Trophy as well as the Hart Memorial. Safe to say it was a good season for the 30-year-old goaltender.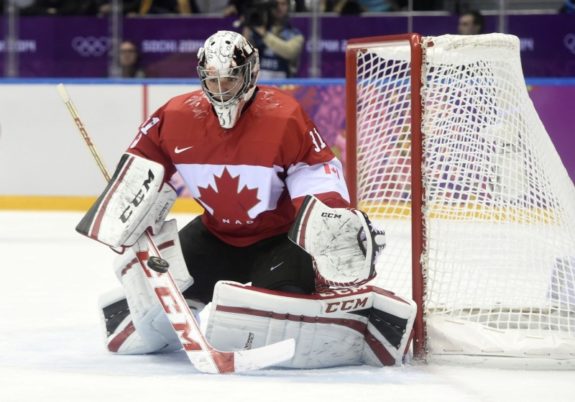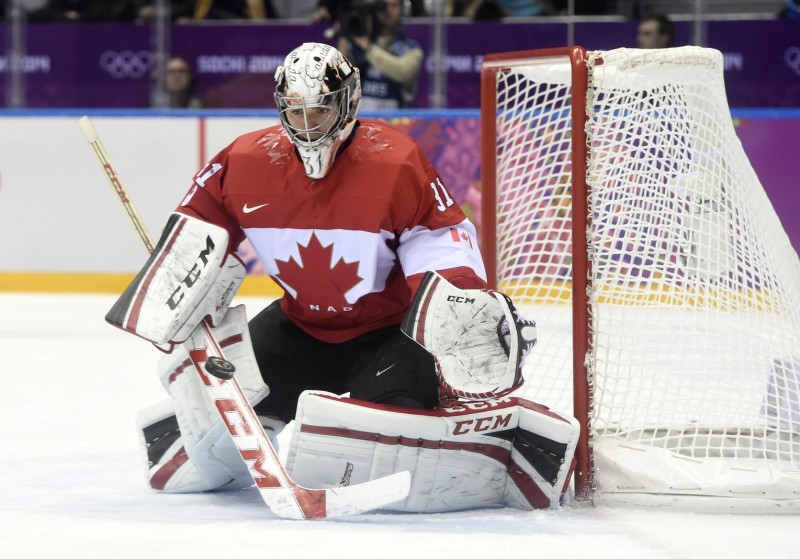 Add a 2014 Olympic gold medal as well as the Best Goaltender award in Sochi, a Lou Marsh Trophy as Canada's Top Athlete in 2015 and a 2016 World Cup of Hockey gold medal and it's easy to see why he's considered one of the best in the game.
But injuries have plagued the Habs' goalie over the last few seasons and after signing a new eight-year extension in the offseason worth $84-million, the Canadiens have to have some concerns surrounding his ability to stay healthy.
Paying the Price: A History of Carey's Injuries
His first major injury at the NHL level came in December 2008 when he hurt his ankle, forcing him to miss nearly a month. That year, he finished with a 23-16-10 record in 52 games for the Habs with a 2.83 GAA and .905 SV%. The ankle didn't seem to sidetrack his season, but he did lose his starting job to Jaroslav Halak in 2009-10 after struggling to start the season.
He came back in 2010-11 and set career-highs in games played (72) and saves (1,982). But in 2011-12, the Canadiens' backstop missed the final four games of the team's dismal season with a concussion. It was yet another blow to the face of the Quebec-based franchise.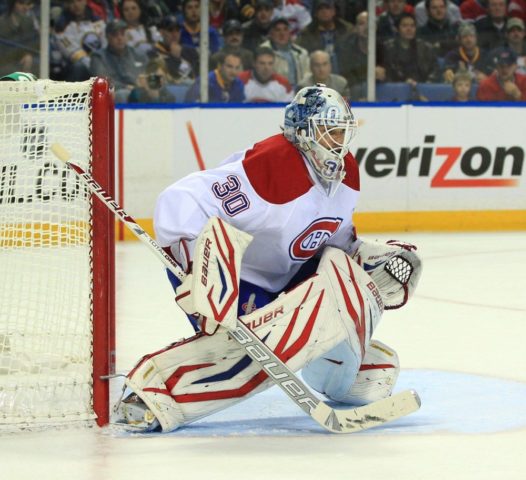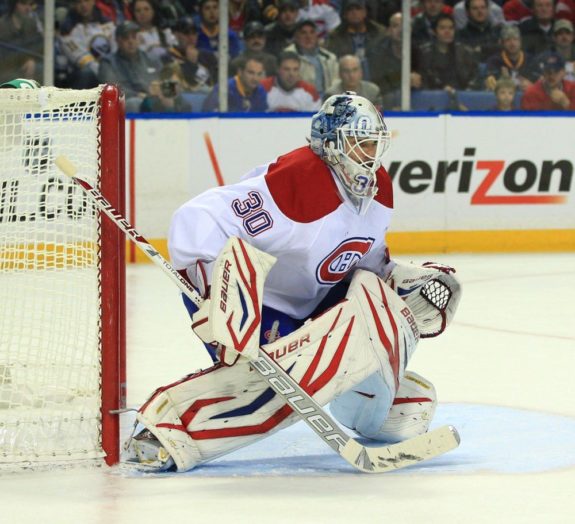 The following year, 2012-13, was the lockout shortened season. Price had a relatively good season posting a 2.59 GAA and .905 SV% while going 21-13-4 in 39 games, but again suffered a lower-body injury during the team's playoff run. This time, Price suffered a groin injury in the third period of Game 4 against the Ottawa Senators. Peter Budaj played the overtime period, Price missed the remainder of the series and the Senators went on to win the set.
Another big blow came in the postseason in 2013-14 on a play involving New York Rangers' forward Chris Kreider. Kreider went to the net hard and bowled over the star goaltender after going skates first into the net.
It was ruled a lower-body injury and Price – again – was sidelined at no fault of his own.
While he came back with a vengeance in 2014-15 with the best season of his career putting up career-highs in wins (44), goals against average (1.96) and shutouts (9) and winning the awards we discussed in the previous section.
But in 2015-16, he suffered the biggest blow of his career which resulted in a knee injury. Six weeks turned into a full season at which time the team announced that Price had suffered a medial collateral ligament (MCL) sprain. Hence the rumours surrounding his most recent lower-body injury.
As it seems to be the routine, Price returned for the 2016-17 season where he won the first 10 games of the season which eventually led to the signing of his new eight-year contract that will carry through the 2025-26 season with a no-movement clause.
That brings us to this season. Price has already missed 10 games thanks to his lower-body injury, but he seems to be at full health. Time will tell.
That said, this history of injuries has to be concerning for all of those involved – especially with $84 million on the table. Over the last five years, Price has swapped between being a starting goalie and owning a place on the team's injured list. The fact is, he's been a part-time goalie at best over that span.
What Does This Mean For Montreal?
With a no-move clause in his contract, that Bergervin also made retroactive to the final year of Price's current contract, a move is unlikely unless both sides can agree to part ways. That said, this team relies on having Price in net.
Over the last three seasons, Price has a record of 52-29-6 to go with his 2.35 GAA and .921 SV%. His backups, on the other hand, have simply tried to keep the team afloat without their all-star in net.
Season
Record
GAA
SV%
2015-16
Price: 10-2-0

Backups: 28-36-6

Price: 2.06

Backups: 2.79

Price: 0.934

Backups: 0.903

2016-17
Price: 37-20-5

Backups: 10-6-4

Price: 2.23

Backups: 2.55

Price: 0.923

Backups: 0.916

2017-18
Price: 5-7-1

Backups: 5-5-2

Price: 3.24

Backups: 2.81

 Price: 0.898

Backups: 0.908
Knowing how important Price is to this team, the Canadiens will have to manage their roster around his history of injuries. What does that mean?
For one, the team will need to fortify their defence. In the last couple seasons, they've moved P.K. Subban and Mikhail Sergachev. They let Andrei Markov walk and let his replacement – Mark Streit – fly the coop as well.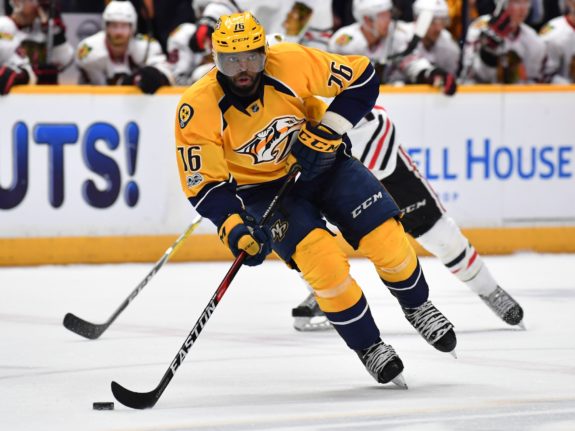 On top of that, the team could certainly solidify their offensive game. In 2015-16, they ranked 16th in the NHL in goals (221) while giving up the 10th most (236). They also finished the season 25th on the power play scoring on just over 16 percent of their opportunities. Last season, they finished 15th in goals for (226) and gave up just 200 goals against which was good for third best in the league. Then again, they had Price in net for most of the season.
This year, they're in the bottom three for goals for and have given up the fourth most goals against. Their power play has clicked on just 16 percent of their chances – good enough to be a bottom five team in the NHL.
Finally, the Habs need to find a legitimate backup goalie if Price remains a part of the team for the remainder of his eight-year deal. For the sake of Price, hockey and the Canadiens, let's hope that his most recent lower-body injury is the last one for a long time, but just incase, the team needs to be ready to replace him if something long-term plagues their star goalie.
Whether the Canadiens deserve to have one of the best goalies in net or not, the fact is he's a part of their team and plays a major role in their short-term and long-term success.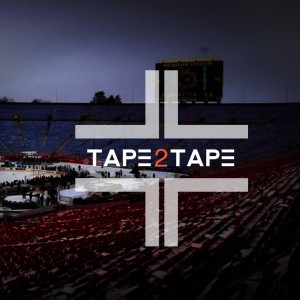 Have thoughts about the column? Let me know on Twitter at @AndrewGForbes or @Tape2TapeTHW.
Tape2Tape is a column looking at some of the biggest stories from around the world of hockey. Discussing different topics, it focuses on delivering some opinion to hockey's biggest fans. Whether you agree or disagree, we would love to hear your thoughts.