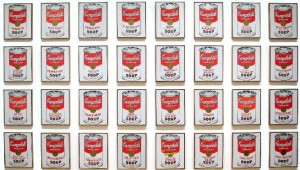 There's something to be said for novelty. Nobody wants an Andy Warhol Campbell's soup can screen print, but everyone wants one from 1962. It is one of the most iconic and redistributed prints of the pop-art era. The only value in one of these prints is if it is an original from Andy Warhol's New York studio in 1962.
The same goes for sporting events. The Superbowl, World Series, NBA Championship, and the Stanley Cup Finals happen once a year. There is only one draft a year. There is only one team that gets to hoist their sports most prestigious and sought after trophy. And there was only one Winter Classic.
The NHL has decided to schedule six outdoor games for the 2014 NHL season including two in New York for the New York Rangers, one in Vancouver, one in Chicago, and one in Los Angeles. All of these games happening after the marquee matchup between the original 6 Detroit Red Wings and Toronto Maple Leafs on New Years Day.
The success and intrigue of the first NHL Winter Classic was a picturesque game between the Pittsburgh Penguins and Buffalo Sabres in 2008. This was the first ever Winter Classic which forged the tradition of getting back to hockey's roots and playing an outdoor game on New Years Day.
Having the Winter Classic on New Years Day makes sense for so many reasons; people are gathered with their families over the holidays, it marks an exciting event for sports fans to watch on a day where most cities have little to do on the day, and let's face it- most of us are hungover laying on the couch. The best part about the Winter Classic, though, was waiting all year for the classic match up between two NHL teams wearing throwback jerseys braving the elements. There's something special about seeing players breath in the air, eyeblack under their eyes, and for some, ill advised fashion choices including turtlenecks and balaclavas.
The Olympics can be watched – summer, or winter- every two years. This is the definition of novelty. The best of the best compete every four years in their respective event(s) from each country around the world. Getting to the Olympics is one thing, succeeding at the Olympics is another. Every two years you recall certain names, performances, and events that captivated you years before. You find yourself rooting for familiar faces, your countrymen, or in special cases your friends.
If the Olympics- Summer and Winter- happened every year, the novelty of the games would be quickly dissolved. This leaves the opportunity for a track star like Usain Bolt to rule the track and set world and olympic records for eight years. It leaves the opportunity open for athletes to opt out because of injury, funding, or worse, interest. If the olympics came around every year, athletes could pick their spots and take their chances in years they thought they had the best chance to win their given event. The novelty of just being there would no longer exist.
The Winter Classic has become the main event between the excitement around the beginning of the season, and the high of the Stanley Cup Final. It is the midway mark of the NHL season that truly excites fans. The addition of HBO's 24/7 series added to the anticipation of the Winter Classic going behind the scenes to show the preparation and organization of teams leading up to one of the most anticipated NHL events.
The over saturation of such a prestigious and anticipated NHL event brings the same worries mentioned about a yearly Olympic games. If players are injured, they won't be too worried about missing one of six outdoor games, chances are they'll be playing in one next season. If chances are you'll be playing in an outdoor game next season… the interest level and excitement level from the players will be drastically downgraded, and these games might even turn into a burden.
It's no secret an outdoor game once a year is exciting to players; they get special equipment, have their families out, create a full weekend of holiday fun. It's a fun and unique experience that only a handful of players get to participate in every year. With this new format, the feeling is outdoor games are being forced for profit, and forcing something that doesn't belong can only turn into a mockery of what it was meant to be.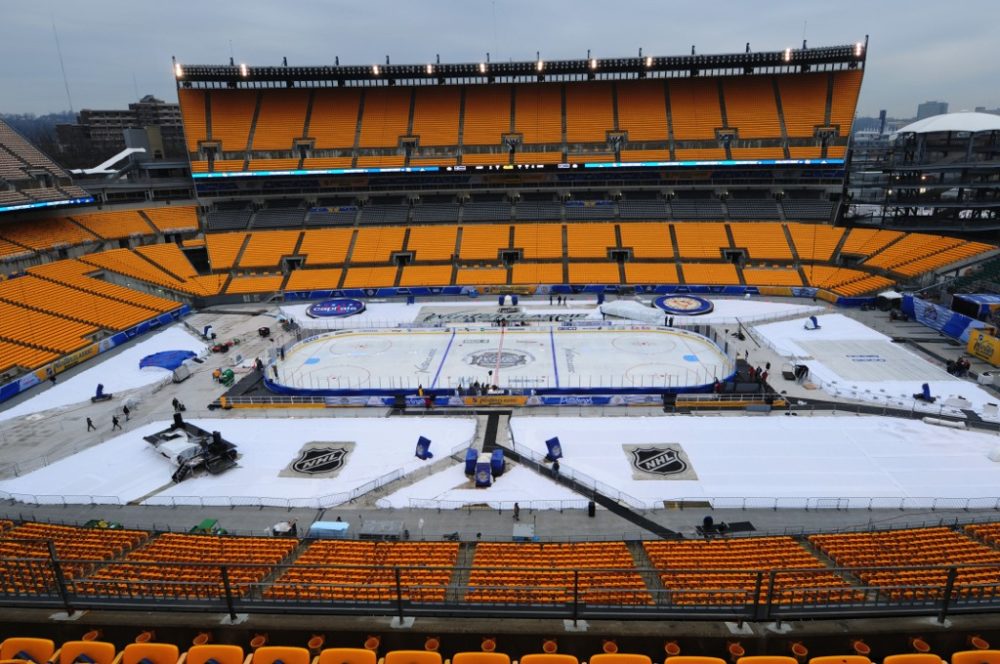 Dan Craig does a great job setting up the rink, perfecting the ice surface, and working with the elements the best he can. Case and point- the outdoor game in Pittsburgh at Heinz Field. The ice conditions were terrible, not because Craig slacked, because global warming took its course and above freezing temperatures created a nightmare for Craig and his crew to work with. Rain, sun, and warm temperatures moved the game from afternoon, to night. Low visibility under the stadium lights, poor ice, and antsy hockey players spelled disaster.
If Pittsburgh couldn't produce freezing temperatures in January of one year, how is a place like Vancouver going to hold an outdoor game with NHL quality ice in March? How are the Anaheim Ducks and Los Angeles Kings going to play at Dodger Stadium on January 25th? The average temperature in LA at the end of January is a low of 10 degrees Celsius and a high of 18 degrees Celsius. That is no where near cold enough, even on the low end, to have an outdoor game with sharp ice. It would be more like a splash pad.
The logistics of having six outdoor games in one NHL season are clearly to be ironed out. Not to mention Dan Craig will have to macgyver 5 rinks. Northern cities like Pittsburgh and New York experience warm pockets of weather in January and February on occasion. The experimentation with NHL ice in LA in January seems to be just that- an experiment to see how much money can be brought in with innovative techniques by building a successful outdoor ice surface in a southern climate.
Sure, let's have an outdoor game including the teams that can't viably create an acceptable outdoor surface. Invite the LA kings, San Jose Sharks, Phoenix Coyotes, Dallas Stars, Carolina Hurricanes, etc to Edmonton, Calgary, Toronto, Montreal, New York, Minnesota, St. Louis, Boston, Chicago, Colorado, etc. There are so many options that would provide great ice surfaces and great fan experiences. Spreading the wealth is something the NHl is all about right? So spread the wealth of the experience to teams other than the Pittsburgh Penguins, New York Rangers and Chicago Blackhawks.
If novelty is going to have any chance of surviving the 2014 outdoor game fiasco that will be, the outdoor game can only happen once a year on New Years Day. Spread the novelty by switching the teams every year- every five years a team can get another classic, maybe? And if you're telling me nobody is going to watch a random Winter Classic game between the Colorado Avalanche and the New York Islanders, if the game happens once a year on New Years Day, you bet NHL fans are tuning in to see the only outdoor game that comes around once a year.
I'm the kind of person that likes my NHL simple. You play 82 games, 8 teams from the east and 8 from the west make the playoffs. You need 16 playoff wins to hoist the Stanley Cup and you play one Winter Classic. The only outdoor game I'm going to watch consistently will be on New Years Day- and even that will be a struggle if I have to endure the hype of five others.