The Ontario Hockey League has trouble brewing when it comes to the 2020-21 season and the American teams are making everything even more difficult.
The OHL features three American teams; the Erie Otters, the Flint Firebirds, and the Saginaw Spirit. Those three teams are causing the OHL some grief.
What Makes This a Big Deal?
Unless you have been living under a rock, you should know by now what the world situation looks like. Trying to play hockey during a pandemic is problematic enough, but trying to have teams cross the border to play hockey during a pandemic is going to be impossible.
If the OHL was ever hoping to have the American teams travel back and forth from the United States into Canada, they can forget about it. That will never be approved by the Canadian Government with the current climate.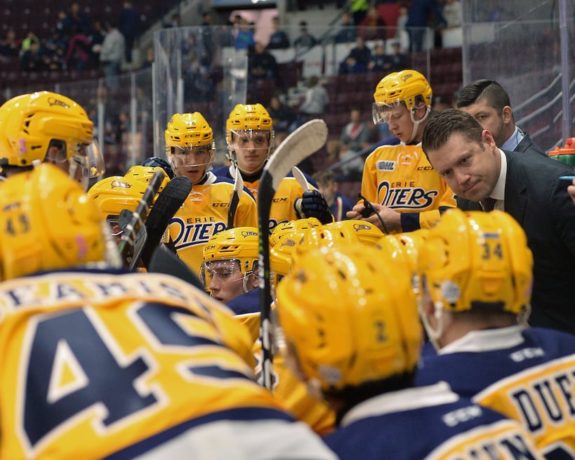 This is a serious cause for concern if you are the OHL. Of the 20 teams in the league, three are American. Three isn't a big number until you see that those three teams account for 15 percent of the teams in the OHL.
Related: Loaning Prospects Overseas Amid COVID-19 Uncertainty
There's also the issue with convincing Canadians to go south right now. There will be parents who are not comfortable sending their child to the United States with how they have handled this pandemic. With sky-high numbers and no contact with your child, it would be hard to actively decide to send them south.
What Are Some Solutions?
If I was able to pitch my ideas to the people at the OHL, here are three things that I would recommend. Not a single one of these things is ideal for American clubs, but at this point, there is nothing you can do that will make them 100 percent happy.
It is also likely that none of these ideas will be possible without some sort of funding. The simple matter of fact thing here is that the OHL is very much a gate-driven league. They need the fans in the stands to make some money. There will be teams with financial issues if there are no fans or any kind of funding from the government.
Some of these ideas are very creative to put it nicely. Even I will admit there are glaring flaws with every single one of them, but the OHL doesn't have a choice. They can leave no stone unturned.
American Teams Play One Another
The first and most likely solution to this problem is having the American teams play against one another all season long. There is one glaring issue with this idea. If the OHL was hoping to stick with the 64 games they announced previously, you will have to play each team 32 times.
It's awful for so many reasons. The only positive that comes from this solution is that the players will be playing hockey. Playing 32 games against one team and another 32 against another is terrible, but there is a way the OHL could work with the WHL to make things a little better.
This is the ambitious part. The WHL also has this same kind of issue. Their four American teams (the Spokane Chiefs, the Tri-City Americans, the Portland Winterhawks, and the Seattle Thunderbirds would also be forced to stick south of the border.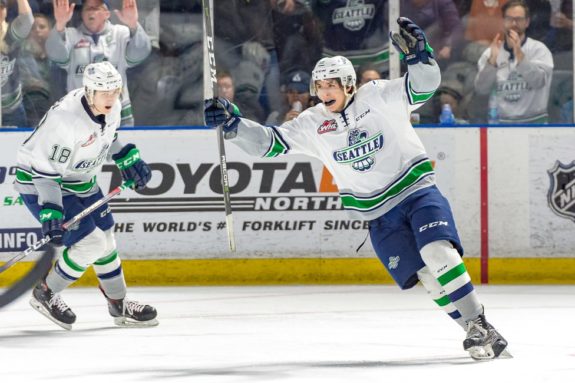 In theory, the CHL's seven American teams could meet in a bubble-like situation and play some different teams, even if just for a couple of weeks. It could be a cool way to introduce a mid-season tournament into the CHL featuring nothing but the American teams. Again, there are massive issues with this plan, but it is at least worth looking into.
Relocating Teams Into Ontario
Relocating teams into Ontario either temporarily or permanently is also an option for the OHL. In an ideal world, you could find everything you need in a short period of time. Obviously, that isn't going to be the case. Again, there are major issues with this plan, but it could work.
Related: QMJHL Feels Impact of COVID-19 Despite No Positive Tests
There are cities that could host an OHL team for a year to allow for these teams to play against the other competition in Ontario. Cities such as Cornwall and Burlington would fit the bill. With very limited fans in attendance at best, you don't need a big arena. You could get away with playing in a junior A team's arena or even a local community centre.
Where would you house these players? Who knows. This would be impossible without funding from the government, and even then, you could see teams running at a loss. (from 'CHL looking into potential of government aid,' Soo Today, 07/25/2020) It's very short notice at this point. Expecting teams to put together full relocation plans would be difficult, but not entirely impossible. See what the Toronto Blue Jays did to make Buffalo home.
American Teams Don't Play
This is absolutely by far the worst solution to the problem. No one wants to see this happen. There is a way to lessen the impact of this solution, but there is no way around losing 60 or more roster spaces for players. Here's how you could make the best of a terrible situation.
If the three American teams are unable to play, you could hold a dispersal draft for the players who wish to continue playing in the OHL this season. The draft order would be picked by random draw for each pick giving every team the same odds at getting the first overall selection.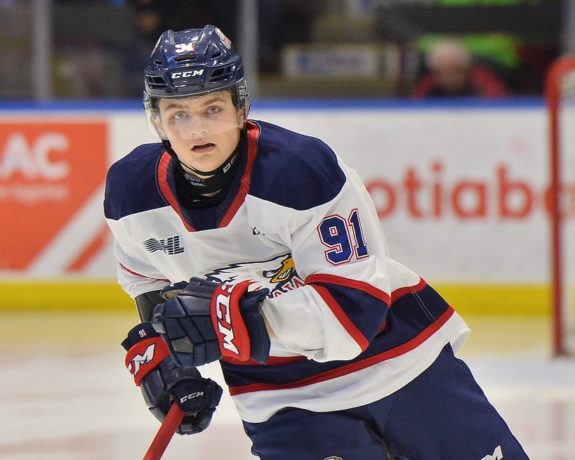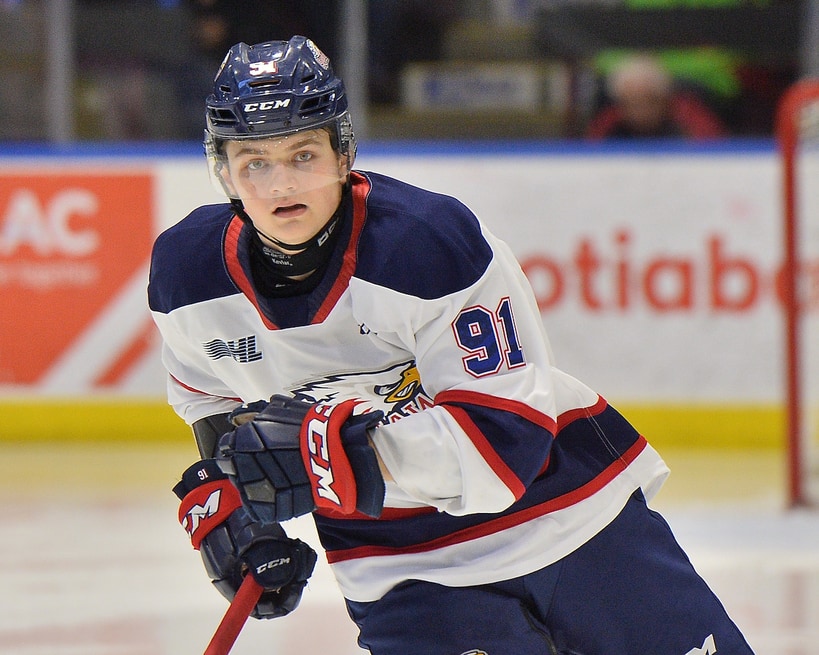 Players who have indicated that they want to play in the league and are currently under contract with one of the three American teams will be eligible for the draft. Teams will select who they please and will have full control of the player they pick for one season. The players will be returned to their American club at the end of the 2020-21 season.
Related: OHL Needs to Play for the Players With or Without Contact
In order to do this, OHL teams would need to have expanded rosters. That should be done regardless this season in order to have players on hand in case someone is forced into quarantine.
For the players who aren't drafted and want to continue playing, they should be allowed to seek teams in the QMJHL or the WHL on the condition that they return to their OHL club at seasons end.
Not a single one of these options is a good one, but it's all the OHL has right now. There isn't a chance this season will be played as normal. Unfortunately, the OHL will look very different this season. No one wins, but players need to be on the ice when the winter rolls around.
---
---