Montreal Canadiens general manager Marc Bergevin has been a busy man this offseason. However, with the Canadiens right up against the cap ceiling, there's a good chance Bergevin's (finally) done, even if there are still technically two more roster spots to fill.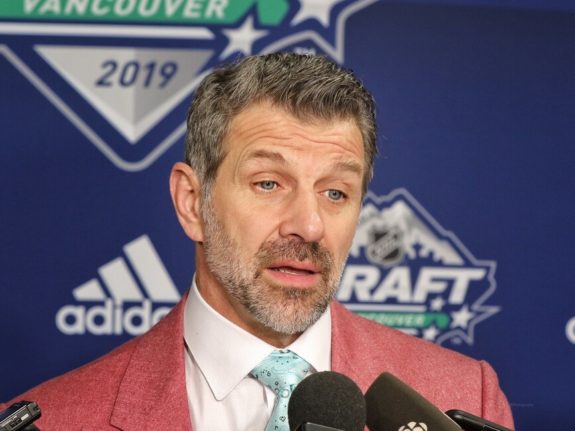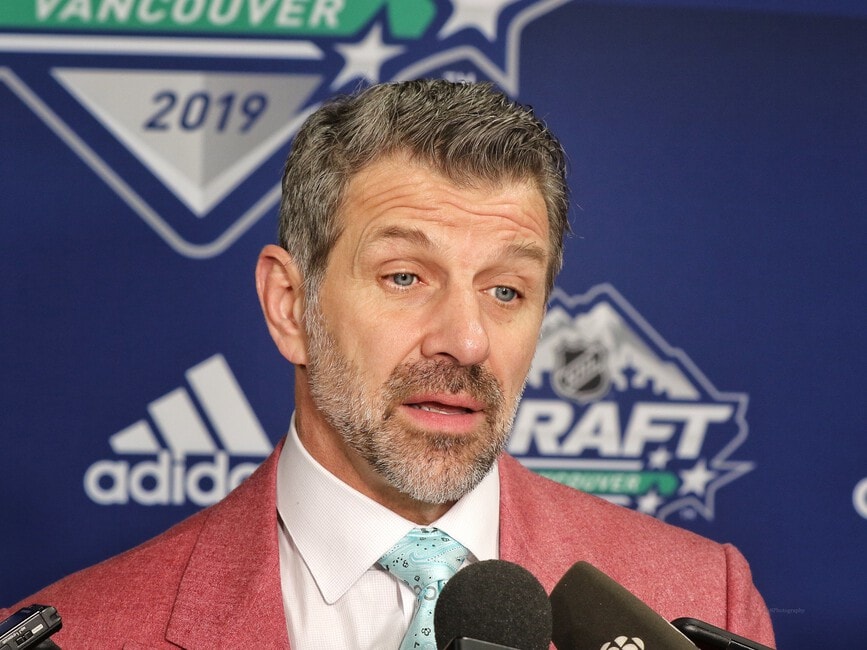 Assuming one of those spots get filled on defense by Noah Juulsen (who's no longer waiver-exempt) and the other by Jake Evans up front, here are the likeliest Canadiens call-ups, who are the most NHL-ready, for 2020-21:
1. Cale Fleury (D)
It's actually possible defenseman Cale Fleury ends up making the Canadiens out of next training camp and doesn't need to be called up at all.
It wouldn't be due just to many viewing him as being above Juulsen on the depth chart, having gotten in 41 games with the Habs last season (with Juulsen having played none due to injury). It would also be due to how an extra spot may open up on defense, if Brett Kulak gets traded for cap space following the Joel Edmundson acquisition.
At this stage of his career, Fleury has a lot on which he needs to work, namely his defense despite having been favorably deployed (54.8% offensive-zone deployment).
That's to be expected, considering Fleury's soon-to-be 22 years of age. However, he projects as an offensive-minded defenseman and only managed a single goal last season (no assists). As a result, the initial nod in theory should go to Juulsen, even if Fleury has proven to have earned the trust of the Canadiens' coaching staff to a certain degree.
2. Cayden Primeau (G)
In many ways, the acquisition of backup Jake Allen prevents the Canadiens from having to rush the development of 21-year-old Cayden Primeau. A "full" season in the minors would serve him well (depending on what "full" ends up meaning with the American Hockey League only scheduled to start its season on Dec. 4… for now).
That's in part the point, though. There's a large degree of uncertainty surrounding how the NHL season will play out as well. Eighty-two games are currently planned, as is a January start date, so the schedule will probably end up being incredibly condensed to the point that teams rely on three goalies instead of two, with the Toronto Maple Leafs having acquired Aaron Dell to complement Frederik Andersen and Jack Campbell, for example.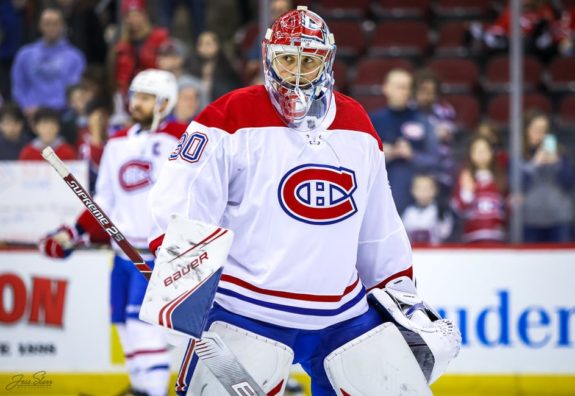 Primeau acquitted himself well over the two NHL games he played with the Habs last season (1-1 with his first career win, 2.52 goals-against average, .931 save percentage). It's entirely conceivable, likely even, that the Habs reward him with a few spot starts here and there next season to give Price and Allen more rest, especially with him being waiver-exempt (whereas Charlie Lindgren is not).
3. Alex Belzile (RW)
Over his two seasons with the Laval Rocket, career-minor-leaguer Alex Belzile has pleasantly surprised. The 29-year-old scored 68 points in 94 AHL games in that span, when he had been an ECHL regular a level below as recently as 2016-17.
Belzile was rewarded for his production by being dressed for his first-ever NHL games this past postseason, getting into the lineup when Evans got injured against the Pittsburgh Penguins. When Evans returned to the lineup, Belzile nevertheless stayed in, displaying his value as a depth forward, getting a shot on goal in each of this final four games played.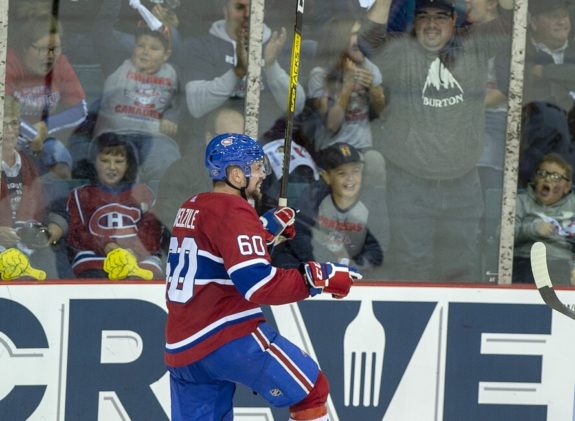 At this stage of his career, Belzile is unlikely to make a dent higher up in the lineup, especially with the extra depth Bergevin has added to the roster. However, there's definitely a role for him to play in the organization, whether it's as a leader with the Rocket or one of the first call-ups when the Habs need a fill-in on the fourth line to give it an extra spark.
4. Xavier Ouellet (D)
There's a reason the Canadiens re-signed Xavier Ouellet this offseason, even if he's gone from being an NHL regular to an AHL one in a few short seasons with the Canadiens.
While Ouellet made the Canadiens out of training camp in 2018-19, he ultimately got demoted to the Rocket. However, the fact that he got named the AHL team's captain (by management) that same season shows the organization places value in his skills and experience. The fact that he played all 10 games for the Canadiens this past postseason is proof the Canadiens also place value in him as a depth contributor in a pinch.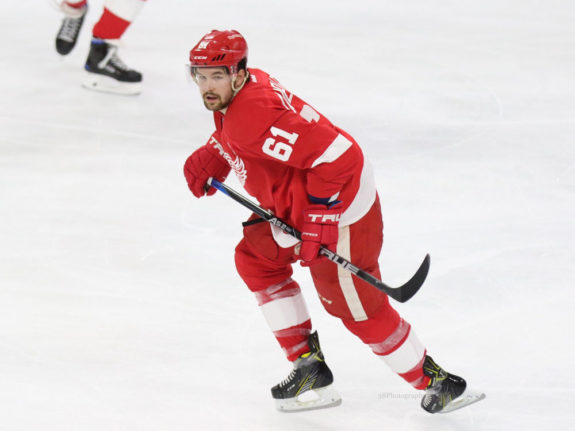 Ouellet was rewarded for his play with a two-year deal this offseason, when he had previously signed one-year pacts with the Habs. The deal remains two-way in nature, but Ouellet is still getting a healthy raise, earning $425,000 at the AHL level ($725,000 in the NHL).
Much like Belzile, Ouellet is past the point where he can realistically develop into an impact NHL player. However, at age 27, he still has something to give in the NHL, even if it's only as a third-pairing defenseman due to injury.
5. Ryan Poehling (C)
It seems like an eternity since Ryan Poehling scored four goals, including the shootout winner, in his NHL debut. However, the former first-round pick is still 21. There's plenty of time for him to develop properly.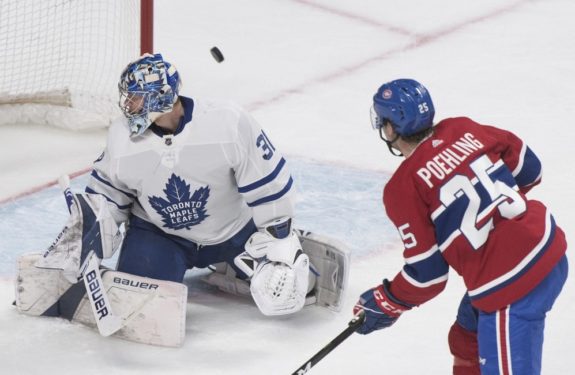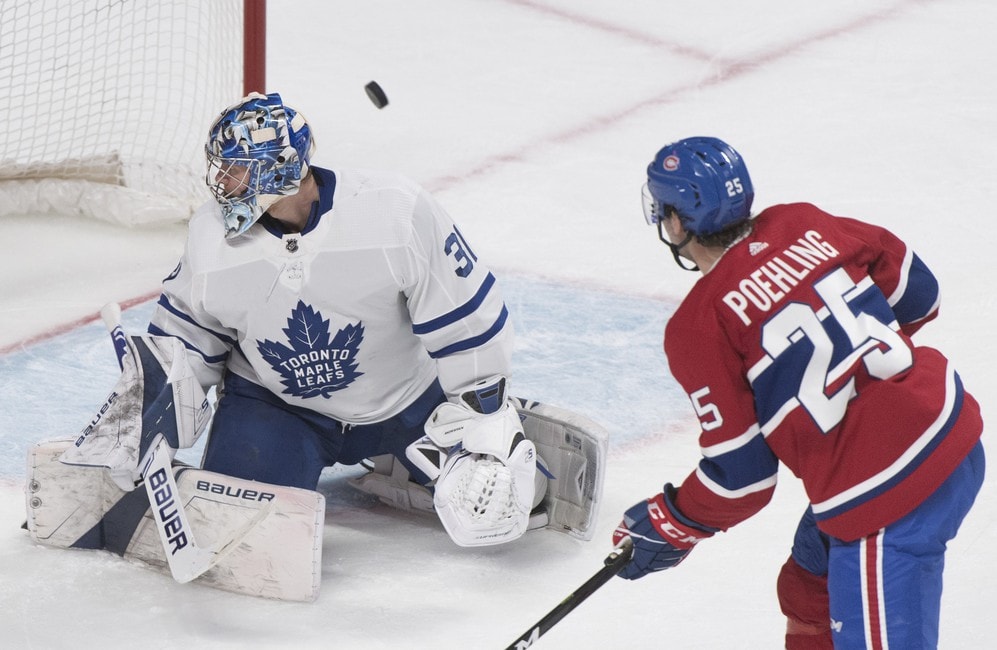 When Poehling dressed for that game against the Toronto Maple Leafs, there was little at stake other than pride. It was a one-off in the final game of a season in which the Canadiens had missed the playoffs. Two seasons later, the Habs have a great deal more depth and should be in no rush to play him in the NHL, when he managed just two points in 27 games with the Habs last season.
However, the simple fact that Poehling got in those 27 games shows the Habs don't see him as being that far off (despite scoring just 13 points In 36 games with the Rocket). If his production improves at the AHL level, look for the projected two-way center to at the very least get a look with the Canadiens. Poehling may not realistically stick in the NHL next season, but, as a potential call-up, that wouldn't be the point.
---
---