In today's NHL rumor rundown, the Detroit Red Wings are petitioning to have the rules of the NHL Draft Lottery changed. Meanwhile, there is talk out of Chicago that while GM Stan Bowman contends none of the core four will be traded, one scenario could see a veteran player moved. Would the New York Islanders be willing to move a draft pick to clear salary and are the Winnipeg Jets still thinking about adding to their blue line?
Red Wings Want Lottery Rules Changed
According to Sportsnet's Elliotte Friedman, one of the big items on the agenda during Friday's NHL general managers meeting was the NHL Draft Lottery. Friedman reports that Detroit Red Wings GM Steve Yzerman was quite vocal about seeing the percentages changed.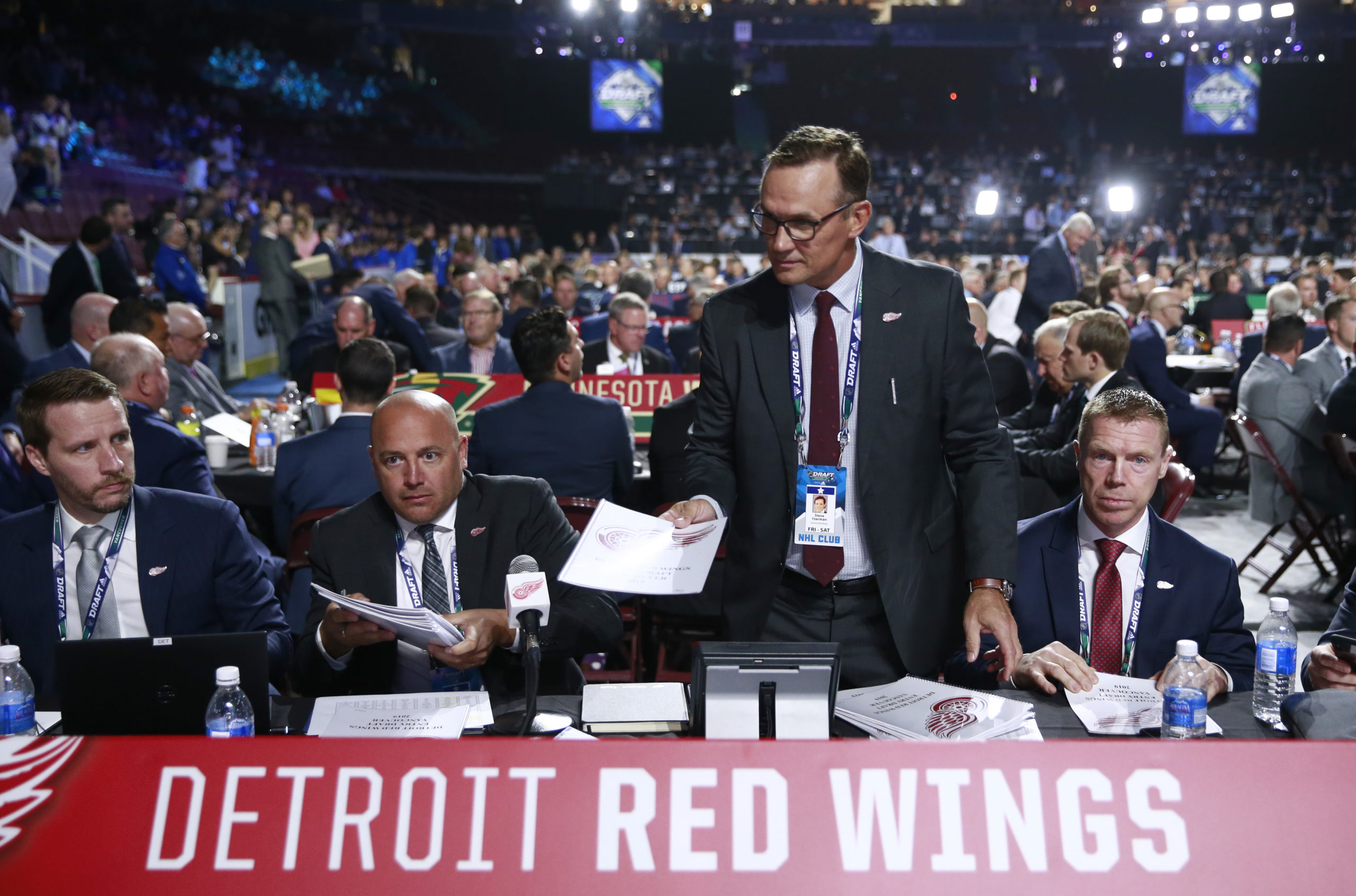 The Red Wings should have won the lottery based on their odds but instead the New York Rangers walked away with the first overall pick. Detroit fell to fourth in the draft and Yzerman is lobbying for a change. Friedman writes:
A good chunk of the two-hour discussion was spent on the draft lottery. There are calls to change the format, to increase the odds for teams that finish lowest. While there's a recognition this was a unique year and not the norm, Detroit was incredibly upset with dropping to fourth after a season where it was clear the Red Wings were not tanking.
It sounds like Yzerman isn't alone in this battle and that a number of GMs support him. The NHL is not anywhere near a ruling on the matter but has asked for GMs with issues and solutions to present them.
Related: Red Wings Rebuilding Success One Milestone at a Time
Islanders Looking to Cost Cut
Arthur Staple of The Athletic notes the New York Islanders are looking to cut salary and have listed Johnny Boychuk, Andrew Ladd, Thomas Hickey and perhaps Leo Komarov as players the team might try to move.
The problem for Islanders general manager Lou Lamoriello is that teams could be asking for the Isles 2021 first-round pick to help relieve the team of their cap issues. Staple writes:
He could be more comfortable with parting with another first-round pick since he has all those seconds, or he could those seconds to trade back into the 2021 first round when the draft comes.

source – 'What options do the Islanders have left in free agency? Ten burning questions' – Arthur Staple – The Athletic – 10/22/2020
Part of the reason removing salary is so important is to make room for Mathew Barzal's deal. Staple doesn't believe Barzal is an offer sheet target though since so few teams have the cap room to make a big offer.
Could Duncan Keith Be Traded?
According to Mark Lazerus of The Athletic, while Blackhawks general manager Stan Bowman has said none of the four core players &Mdash; Patrick Kane, Jonathan Toews, Duncan Keith or Brent Seabrook — will be moved during the rebuild, "Keith's name has surfaced in speculation before each of the last two trade deadlines."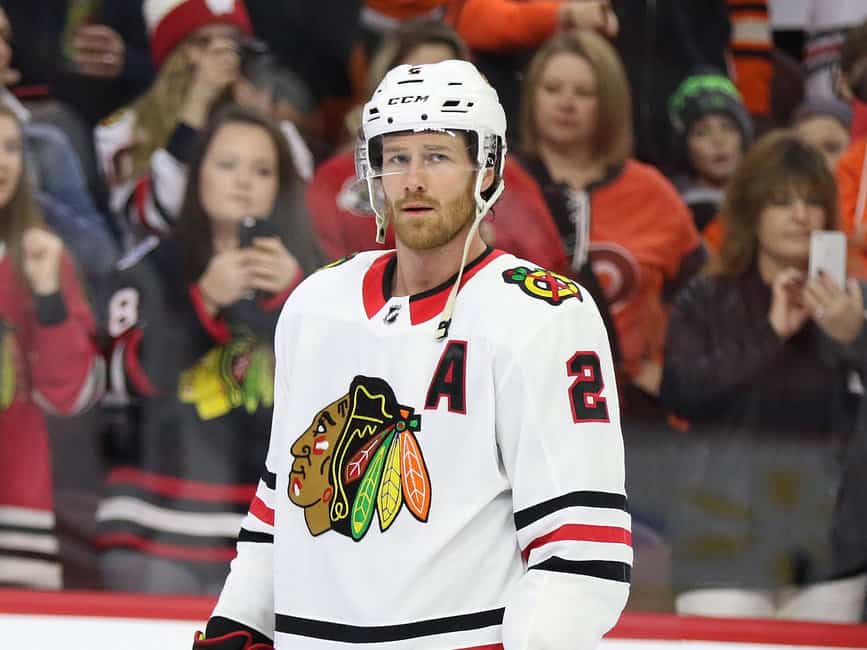 He adds that the defenseman has stated he wants to win and while he would like that to be in Chicago, he might not be terribly patient when it comes to the franchise not at least trying to succeed. Keith was quoted as saying:
"Put it this way. I want to be here. I want to win a Cup, though. I've already won one, I like it here in Chicago, and I don't want to go anywhere. … Shouldn't we be trying to win? I mean, we're the Blackhawks, right? Let's do it."

source – 'Could the Blackhawks really trade their core? Evaluating the possibilities' – Mark Lazerus – The Athletic-10/22/2020
Lazerus notes that Keith would garner a lot of interest around the NHL if he were to become available. He's a top-four defenseman, can play big minutes, and his contract is not a problem for a number of GMs. His cap hit is $5.538 million a year but his actual salary is just $2.65 million, $2.1 million and $1.5 million in each of the next three seasons.
Jets Targeting Weegar?
Ken Wiebe of Sportsnet wonders if there's still a chance the Winnipeg Jets package restricted free agents like Sami Niku and Jack Roslovic to bring in someone like the Florida Panthers' MacKenzie Weegar.
There are other targets as well but Wiebe thinks the Jets aren't necessarily done trying to make improvements at that position. He notes it's also possible the Jets circle back on a free agent like Ben Hutton.
Catch up on all the latest NHL Rumors