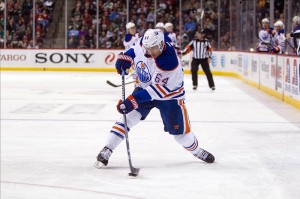 The NHL lives in a salary cap world. A world that requires teams to draft well and develop properly. And it's a world that places a great deal of emphasis on asset management.
Successful teams are able to identify what kind of players they want on their roster, and they make decisions accordingly, even if that means trading away a player whom was selected high in the draft. Stockpiling all the most talented players don't always guarantee results. Hockey is a game requires the right mix of talent and personality. A franchise needs players who mesh together, they need certain players to fill certain roles. The teams who consistently do well know what their identity is, and they know which players fit that mold.
After the Chicago Blackhawks won the Stanley Cup in 2010, they were forced to make major changes to their roster because the salary cap constraints didn't allow them to keep everybody. Admittedly, the roster turnover shook things up in a difficult way, but there they were in 2013, hoisting the Cup once again. The Blackhawks knew which players they needed to keep, and which were expendable. Not to say those players they said goodbye to weren't good, quite the contrary. But the team understood who they needed to keep in order to sustain their success going forward. In retrospect, they made the right decisions.
Asset management requires not only a good knowledge of the personal you have, but also the guts to make those hard decisions, even when they are met with criticism. Sometimes, teams end up trading the wrong player, and are faced with years of having to recover. Sometimes a team appears to have made the wrong choice, but after a few years it turns out they were right after all. It's a tough business. One that the majority of fans don't understand.
Most fans make decisions with their emotions. And there's nothing wrong with that. Emotion is part of the game. It's part of being a fan. And often times fans are left baffled with the choices their favorite teams make. Judging which GM's are the best really comes down to asset management, not the one who appeases the fans.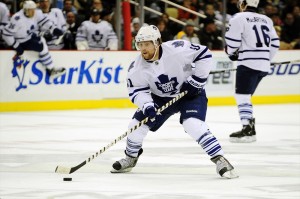 When the Boston Bruins traded away Phil Kessel, it wasn't because he isn't a good player. Kessel has proven himself to be one of the most talented players in the league. He's a game-breaker, and a huge part of the Maple Leafs recent success. Most people even say now that Toronto "won" that trade. But the Bruins identified what kind of players they wanted, and it wasn't always about raw skill. Kessel was a high draft pick, and it's not easy to trade a high pick. But the Bruins knew who they needed going forward, and nothing against Kessel, he just wasn't the right fit. The Bruins won the Stanley Cup not long after that trade.
The Edmonton Oilers don't have an identity. At least not one that they should be proud of. The Oilers have a lot of the same kind of player. Small, speedy forwards without a lot of grit or two-way prowess. The hard question that Edmonton as an organization needs to ask itself if the rebuild is going well and it's just going to require patience, or if it's time to part with some players that just might not work for this team.
The Oilers have to identify who is part of the long-term vision, who fits the mold of what this team is. It can be argued that the team doesn't know what it is, and thus the reason that there hasn't been any real, bold changes. The make-up of this team is based on skill. And you need skill. But that's not all you need.
The fear that most fans will express is having a player their team traded go on to see great success, while they still struggle. They fear that player will come back and burn their team. They don't want to let go of such great talent. But here's the reality. Can the Oilers realistically keep every single high pick they've amassed, especially with player salaries constantly rising?
We can't see into the future. If the Oilers trade Nail Yakupov for example, there's no telling what the result will be. Will fans feel better if the Oilers go on to win the Cup without him even if Yakupov wins the Hart trophy five years in a row? What is the worst case scenario? That the team he is traded to goes on to win the Cup and Yakupov gets the Conn Smythe, while the Oilers continue to suck? Is Yakupov, or anyone else for that matter, the guy who is going to push this team over the edge? Or will the pieces that such an asset can garner in a trade ultimately be worth more?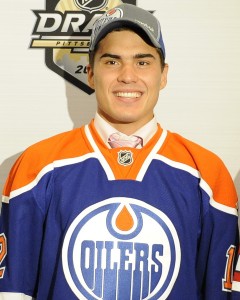 Unfortunately for the Oilers, all of these players are still so young. And it's really difficult to evaluate the true value of players so early in their careers. And thus the Oilers are stuck in somewhat of a no man's land, where they aren't sure about trading away unproven commodities for other pieces. And they aren't even sure if they're a piece or two away from being relevant.
Yes it sounds a little bleak to be sure. But there are many teams who simply don't have the assets that the Oilers do. They don't have the talent to help them win games, or the talent to trade for players who can help them win games. Perhaps then, the Oilers are in a better spot than most believe.
Marcy, a former hockey player, is a hockey correspondent on CTV News and TSN radio. She began her career as a Sports Journalist in 2009 and has been part of The Hockey Writers since 2010, where she is currently a senior writer and editor.