With a season that can only be described as disastrous finally in the books, the Edmonton Oilers are once again heading into the off-season with many a question surrounding their roster. Though many felt the organization had turned the corner from what is known as the "Decade of Darkness" following their 2016-17 campaign, there is still plenty of work to be done in good ol' Oil Country.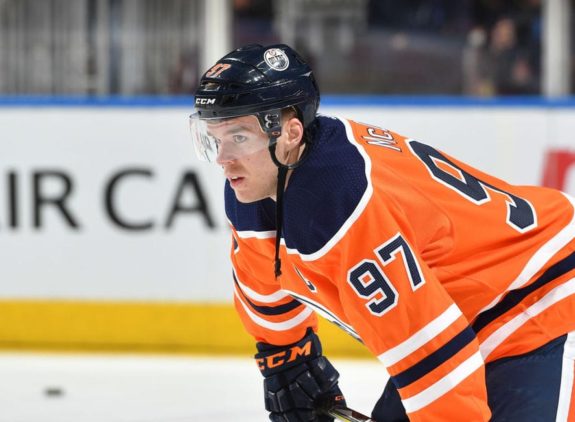 Not surprisingly, for a team that has struggled as much as this one has over the course of the past 12 years, the Oilers have made their mistakes along the way. Be it the so-called "Old Boys Club" or the current regime being spearheaded by Bob Nicholson and Peter Chiarelli, the missteps have been plentiful and at times, downright perplexing.
Oilers Management Need to Be Better
We can point to the mess that was Dallas Eakins, moving a legit top four defenceman in Jeff Petry for next to nothing, placing unreasonable expectations on Justin Schultz from the moment he arrived in the Alberta capital, the disaster that was the Griffin Reinhart trade or sending Jordan Eberle away without actually addressing the hole on the roster his departure would create, as a mere handful of examples.
No organization is perfect but the sheer volume of blunders this one has made speaks for itself. With that said, the argument could be made that as bad as the moves listed above and many others have been, it is what people such as myself like to refer to as a "panic move" which has hurt the Oilers most. Some will suggest there is no real difference but with all due respect, there is.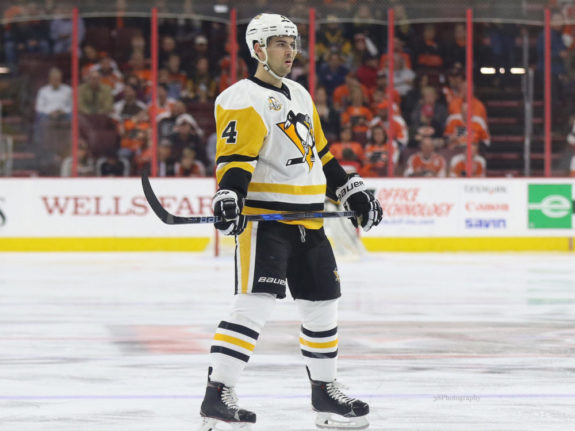 Unfortunately, no matter the sport, organizations make bad moves all the time and always will. Not everyone assesses and views players in the same light and that will never change. However, why and when an organization decides to ultimately go down said path is an entirely different matter. And this is where things have come off the rails with regards to the Oilers.
Again, a bad move is a bad move but when a general manager/front office team decides to go-all-in when there is no real need for it, it can come back to haunt them and make achieving their goal all the more difficult. That has happened on two occasions over the past six years in Edmonton and the organization must ensure it doesn't occur for a third time over the coming months.
Related: Will Oilers Really Fire Todd McLellan?
Now Isn't the Time to Panic
Be you a fan of the job Tom Renney did as the head coach during his time in Edmonton or not, his dismissal in May of 2012 and subsequent firing of Ralph Krueger the following summer, unquestionably set the franchise's rebuild reeling. For me, Renney should have never been given his walking papers when he was, as his mandate was to work with and develop the young talent on his roster…while losing hockey games.
Despite doing exactly that, he was shown door for his efforts. Luckily for them, the decision to promote his assistant coach at least gave Edmonton a chance to salvage the steps that were taken over the previous two seasons. However, that ship also sailed following the shortened 2012-13 campaign, in which the Oilers actually showed signs of improvement in a variety of areas, including the overall standings.
https://twitter.com/Westcory/status/777997779310260224
Instead of simply staying the course and allowing the group to continue on their development path under the Renney/ Krueger regime, Steve Tambellini and company panicked and dumped their head coach after finishing 30th and 29th in back-to-back seasons. An odd move considering they were actively trying to lose games but when the organization started to feel the heat from some around the hockey world for their approach, a fall guy was needed.
Unfortunately, the problem was made worse when Craig MacTavish decided to punt Krueger after meeting with Eakins and what followed has been rehashed on many occasions. The funny thing is, as bad as things would get, the Oilers were essentially given a "mulligan" when Connor McDavid fell into their lap but another overreaction has left them in the predicament they now find themselves in.
McDavid Won't Fix Everything
Instead of taking what was an injury-plagued season during No. 97's rookie campaign for what it was, a young roster with plenty holes that suffered a ton of injuries to key personnel, Chiarelli decided to read far more into the club's 29th place finish than he should have. Despite the group's obvious shortcomings, especially on the backend, that club likely finishes with 10-12 more points in the standings had they even been remotely healthy.
Still out of the playoffs but certainly headed in the right direction, with plenty of assets to address their needs moving forward. Seems rationale enough but things are never quite so simple in this neck of the woods. Chiarelli targeted the two players he wanted in Milan Lucic and Adam Larsson, and in his mind, those two players made trading away Taylor Hall for less than full value, was a reasonable option.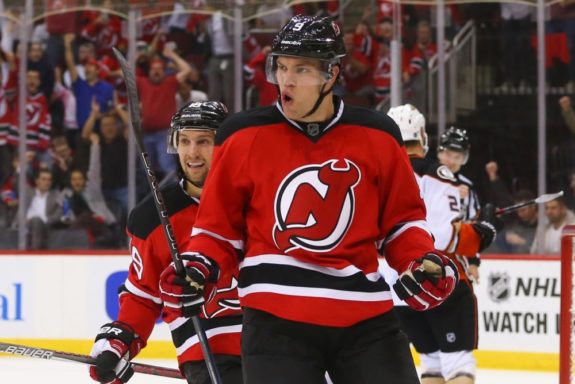 Sorry but whether you liked the additions or not, anyone who believed Edmonton made their club better by making the swap and inking the hulking former Boston Bruins to a seven-year extension, had nothing but ending the "Decade of Darkness" on their minds. Understandable coming from a frustrated fan base but simply unacceptable when it comes from those in charge of running an NHL franchise.
If there has ever been a panic move, this was it. Though there are those who will suggest the performance we have seen from Hall during 2017-18 was something no one saw coming, perhaps the time has finally come for those individuals to admit they never gave the player a fair shot because Edmonton was such a disaster. Team results aside, it was a terrible move at the time, last season and still is today.
Related: 5 Questions for Oilers Management
Oilers Can't Lose Another Trade
And that is what should concerns fans most. It is no secret, Edmonton has to make the playoffs next season and after depleting what was a stable of assets for pennies on the dollar, the organization is now in an extremely difficult position. In order to markedly improve the roster in the here and now, trades need to be made but the organization no longer has the necessary pieces in place to play with.
Unless the club considers moving Oscar Klefbom, Ryan Nugent-Hopkins, Jesse Puljujarvi or what looks to be a Top Ten first-round pick, none of those holes will be filled anytime soon. So in other words, in order to get another short-term fix, the Oilers will have to make yet another panic move and hope it doesn't blow up in their face. Sound familiar? It should and chances are the results won't be much better.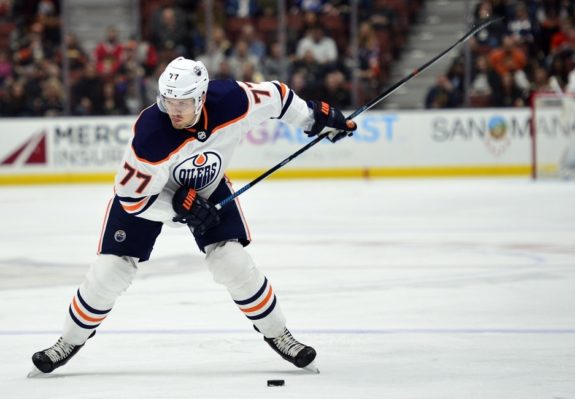 It may not be what most fans want to hear but for the long-term betterment of the organization, doing some patchwork via free agency on cheap one-year deals, banking on bounce-back seasons from key players and hoping for the best is the direction the Oilers should go in 2018-19. Again, likely not a popular approach but one this club may be forced into making.
Unless another organization hands them a player under-25 who is entering the prime of their career, moving this year's first-rounder, Puljujarvi or Kailer Yamamoto makes little to no sense. The salary cap crunch that comes with having their two top players making $21 million is now a reality in Edmonton and they are going to need to lean on young talented players to help fill spots on their roster over the coming years. Trading them away for a quick fix isn't the solution and frankly can't be viewed as a viable option.
#Oilers President of Hockey Operations & GM Peter Chiarelli reflects on the season, discusses the evaluation period the team is entering, provides analysis on specific players & more at @RogersPlace earlier today. https://t.co/uSgalPT2w7

— Edmonton Oilers (@EdmontonOilers) April 11, 2018
After listening to Peter Chiarelli's year-end news conference earlier in the week, it appears as though the chances of him moving the first-round pick are real (if it lands outside of the Top Five) and that in itself should scare the heck out of Edmonton Oilers fans. His trading track record is there for all to see and when we combine it with the pressure of the moment, the situation has "panic move" written all over it. Let's hope that is not the case.
Also available from Rob Soria: