It was five years ago that then-Edmonton Oilers general manager Peter Chiarelli traded left winger Taylor Hall to the New Jersey Devils for blueliner Adam Larsson, and perspectives have changed more than a couple of times since the deal was announced on June 29, 2016. Now going into an offseason where both will be unrestricted free agents (UFAs), it's still up for debate who got the better of the transaction.
The Backstory
In 2015-16, Edmonton missed the playoffs for a 10th straight year. The Oilers weren't lacking for scorers—they had drafted a forward with the No. 1 overall pick four times between 2010 and 2015 (Hall, Ryan Nugent-Hopkins, Nail Yakupov, Connor McDavid)—but they were clearly lacking on the backend, and the consensus was the Oilers wouldn't be a winning team before addressing their defensive deficiency.
---
---
So, it certainly wasn't surprising that Chiarelli had made a blockbuster deal to improve his blue line. It was also generally accepted that someone the calibre of Hall would be the cost of acquiring a legit No. 1 defenceman. What was not so widely agreed upon was the notion that Larsson was said No.1 defenceman. Depending on who you asked, he wasn't even top-pairing calibre.
Hall was still just 24, had led Edmonton in goals, assists, and points while being selected to the All-Star Game in 2015-16. He had scored at a rate of 70.6 points per 82 games over his first six NHL seasons and potted more than 20 goals all four times he'd suited up in at least 61 games.
Larsson, a year younger than Hall, wasn't a point producer (he had 69 of them in 274 regular-season appearances with the Devils), but he'd played 22:31 per game and led New Jersey in plus-minus (15) in 2015-16. As Chiarelli explained:
"He's not a sexy defenceman. He's not in the spotlight. He probably doesn't deserve to be in the spotlight. I can assure you, this last year, he has come into his own. He's becoming a very good defenceman in this league. He moves the puck, defends well, he can log a lot of minutes — 25, 27, 28 minutes — he can match up against all the top forwards. He's a player I watched very closely, and I can see his game trending up."
Indeed, the 6-foot-3 Larsson had his qualities. But was he worth being traded straight-up for Hall? There were many then who thought not.
First Season Impact
Opinions shifted less than a year later after the Oilers finished second in the 2016-17 Pacific Division standings and advanced to the second round of the playoffs. Larsson had a part in Edmonton taking a step forward; he averaged just over 20 minutes of ice time and led Oilers blueliners with a plus-minus of 21 in the regular season, and in the playoffs, notched six points in 13 games while playing a team-high 23:43 per game.
---
Latest News & Highlights
---
Meantime, in Newark, the Devils won the second-fewest games in the league and missed the postseason by 22 points. Hall played 72 games and tallied 53 points, 12 fewer than with Edmonton in 2015-16 and 27 less than his career-high three years earlier.
How Fast Things Change
In 2017-18, the Oilers plummeted back down the standings and finished fifth in the division, so there was already unease in Edmonton. Then having to watch New Jersey return to the postseason while Oil Country was without playoff hockey for the 11th time in 12 years probably didn't soothe sentiments. But it was watching the NHL Awards that really got the blood boiling.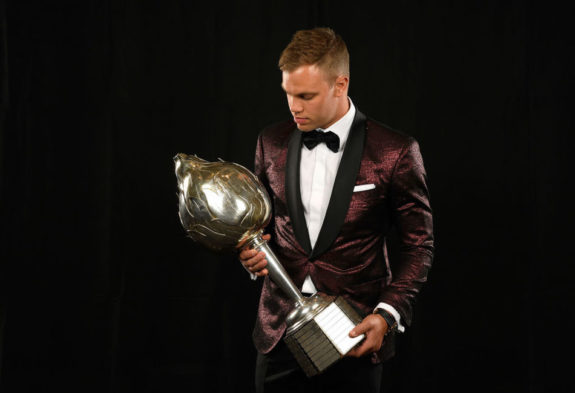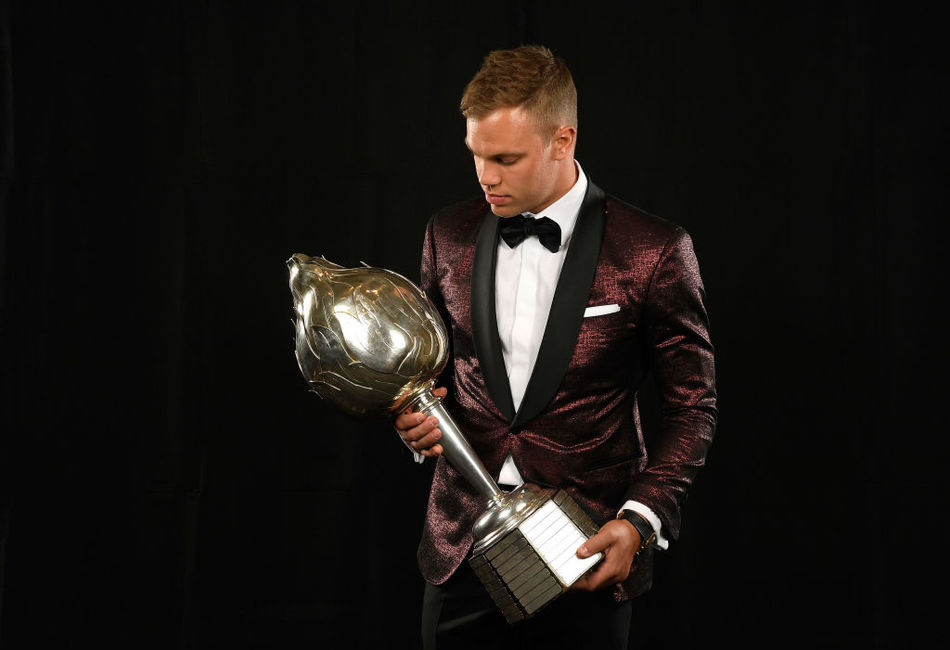 Hall took home the top prize at the league's annual honours, winning the Hart Trophy as MPV after tallying 93 points (39 goals, 54 assists) in 76 games while leading the Devils to a 27-point turnaround from the season prior.
Although he missed 19 games in 2017-18, Larsson's playing time increased slightly to just under 22 minutes per game, while his plus/minus rating of 10 tied for third on the Oilers. It was a solid, not spectacular, season, nowhere near comparable to what Hall had done with the Devils. Over the course of a year, the narrative in Edmonton had gone from "this might not have been such a bad deal, after all" to "we traded the MVP for a second-pairing defenceman."
One Hall of a Ride
In as short a time that he had become the toast of New Jersey, Hall's time in New Jersey was toast. A knee injury limited him to just 33 games in 2018-19, and the Devils finished last in the Metropolitan Division. Hall entered 2019-20 one season away from unrestricted free agency, prompting the Devils to trade Hall and center Blake Speers to the Arizona Coyotes for defenceman Kevin Bahl, forwards Nate Schnarr and Nick Merkley, and conditional draft picks in 2020 (first round, used to select Dawson Mercer) and 2021 (third round) on Dec. 16, 2019. Hall's career has been a roller-coaster ever since.
The 6-foot-1 forward had 27 points in 35 regular-season games for the Coyotes and helped Arizona reach the first round of the 2020 Playoffs. On Oct. 11, 2020, he signed a one-year deal with the Buffalo Sabres. The Sabres stint was a disaster, with Hall scoring only twice in 37 games. On April 12, 2021, Hall was dealt to the Boston Bruins.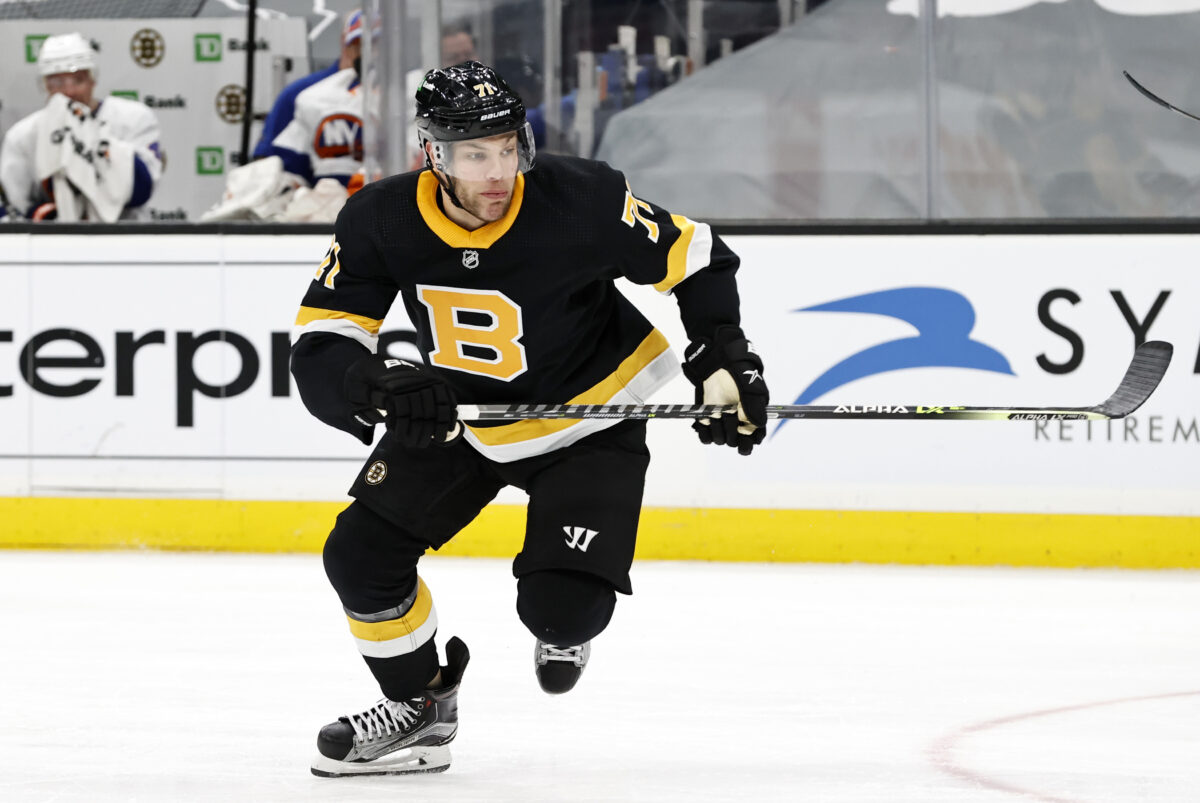 Hall put up 14 points in 16 regular-season games and three goals and two assists in 11 playoff games playing primarily on Boston's second line.
Ups and Downs
Edmonton missed the postseason again in 2018-19, finishing with the fourth-fewest points in the NHL. Larsson played in all 82 games for the first time as an Oiler, but registered a minus-28 rating, while no one else on the team recorded a plus/minus worse than minus-14.
Larsson fractured his right fibula in the 2019-20 opener and was sidelined for the next seven weeks. He appeared in 49 games, posted an even plus/minus rating and averaged 19:50 of ice time, his first time logging fewer than 20 minutes per game since 2013-14. Edmonton finished second in the Pacific Division but was upset by the Chicago Blackhawks in the Qualifying Round of the postseason.
Larsson Finally Finds His Stride
The shortened 56-game 2020-21 season was Larsson's moment of truth. After such a favourable first year in Edmonton, the Swedish blueliner had gone three seasons without getting back to that level. Now, with one year left on Larsson's contract, it still wasn't clear what the Oilers had in the UFA-to-be. Larsson needed to answer that question and had only two-thirds the length of a normal schedule to do it.
With 72 points (projecting to 105 over 82 games, which would have been their most points since 1986-87) to finish second in the North Division, the Oilers were one of the surprise success stories of the 2020-21 regular season, and Larsson, maybe also surprisingly, was a big part of that success.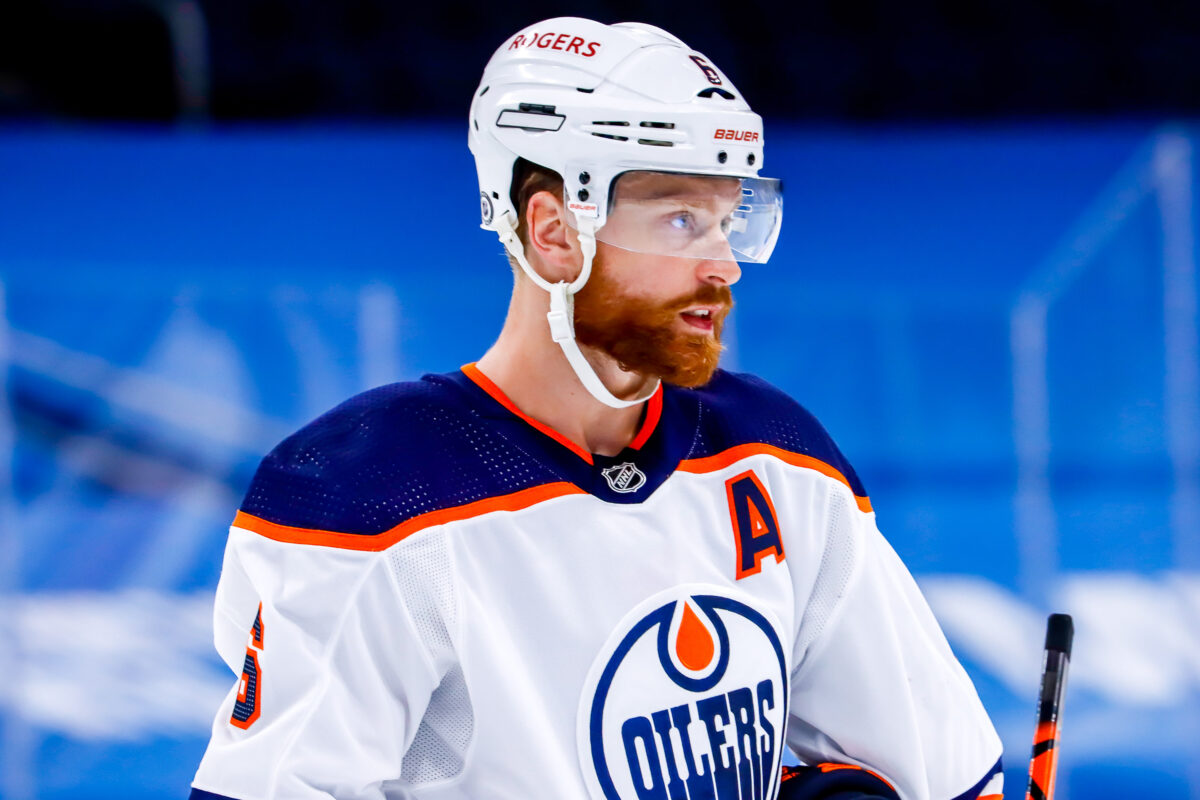 Suiting up for all 56 contests and playing an average of19:39 as a fixture on the Oilers' second D pair, Larsson became the team's premier shutdown defenceman, finally fulfilling the role he was billed for upon arrival in 2016.
Larsson's offensive numbers (4 goals, 6 assists) were as underwhelming as ever, but his defensive stats (128 blocked shots, second among all NHL players; 166 hits, fifth among all NHL defencemen) spoke volumes. It was not entirely coincidental that Larsson's emergence coincided with the Oilers allowing 0.31 fewer goals against than they had in 2019-20 while having the same goaltending tandem (Mike Smith and Mikko Koskinen) behind a similar cast of rearguards. The Oilers, however, again flamed out in the playoffs, where they were swept by the Winnipeg Jets in the first round.
Who Won the Deal?
Since the trade, New Jersey has gone 150-169-52 (.404 win percentage; .474 point percentage) in the regular season and reached the playoffs once. Meanwhile, Edmonton has a regular-season record of 190-148-35 (.509 win percentage; .556 point percentage) and advanced to the postseason three times with one playoff series win.
Larsson has played 329 regular-season games for the Oilers, notching 16 goals and 52 assists while compiling a plus/minus of five. Hall had 208 points (76 goals, 132 assists) and a minus-12 rating in 211 regular-season games with New Jersey and has since totaled 60 points (20 goals 40 assists) and a minus-nine rating in 88 regular-season games combined with the Coyotes, Sabres, and Bruins.
In Larsson, the Oilers have a good shutdown defenseman and veteran leader (Larsson has been one of Edmonton's alternate captains since 2017) who very much wants to be part of the team long-term. If his contract works out as believed to be $3.75 million for four years, Larsson will affordably fill an important role over a span of seasons when he will be near his peak (Larsson would be between ages 28-32 during the contract) at the point Edmonton's championship window with McDavid is open widest.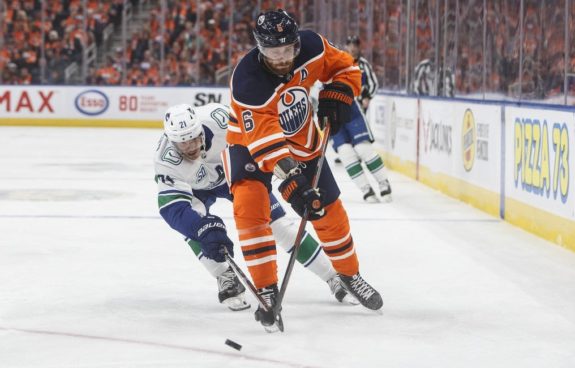 New Jersey was able to convert Hall into a number of prospects and picks, any of whom could turn out to be something, but none are regular NHLers as yet.
Taken from another perspective, it's really not about who got the better of the deal between Edmonton and New Jersey, but if the Oilers would rather have Hall or Larsson in their lineup now. Interestingly, one of the top items on Edmonton GM Ken Holland's offseason shopping list is a top-six left winger. Of course, if the Oilers had Hall and not Larsson, Holland would be in the market for a shutdown D-man.
So the debate continues. And there's probably a pretty decent chance that five years from now we'll still be discussing the Hall/Larsson swap.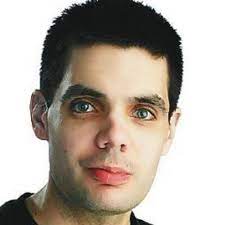 Brian is an Edmonton-based sports writer and broadcaster. His experience includes working as a sports reporter for the Edmonton Sun, where he covered the Edmonton Oil Kings 2013-14 Memorial Cup championship season.