Take this rumor for what it is, a rumor, but according to Jimmy Murphy of Boston Hockey Now, more than one source has told him that the Boston Bruins might be linked to the Edmonton Oilers in trade discussions this summer. Murphy specifically notes that the Bruins might be looking for centers if and when Patrice Bergeron and others depart this offseason.
---
---
As per his sources, the Bruins have identified the Oilers as an option and are specifically looking at Ryan Nugent-Hopkins and Ryan McLeod. In Nugent-Hopkins' case, this would be the Bruins' big off-season swing. When it comes to McLeod, this would be Plan B, assuming, of course, that the money can't be worked out when it comes to Nuge's contract.
In exchange, the Bruins are prepared to potentially dangle defenseman Matt Grzelcyk as trade bait.
The Oilers Should Immediately Say No
Not only do the Oilers likely want to keep both Nugent-Hopkins and McLeod, but to trade either for Grzelcyk doesn't make a lot of sense. He is entering the final year of his contract, carries a $3,687,500 cap hit and while he recorded 26 points and a plus-46 rating in 75 games, he's not the right fit considering the Oilers' cap situation.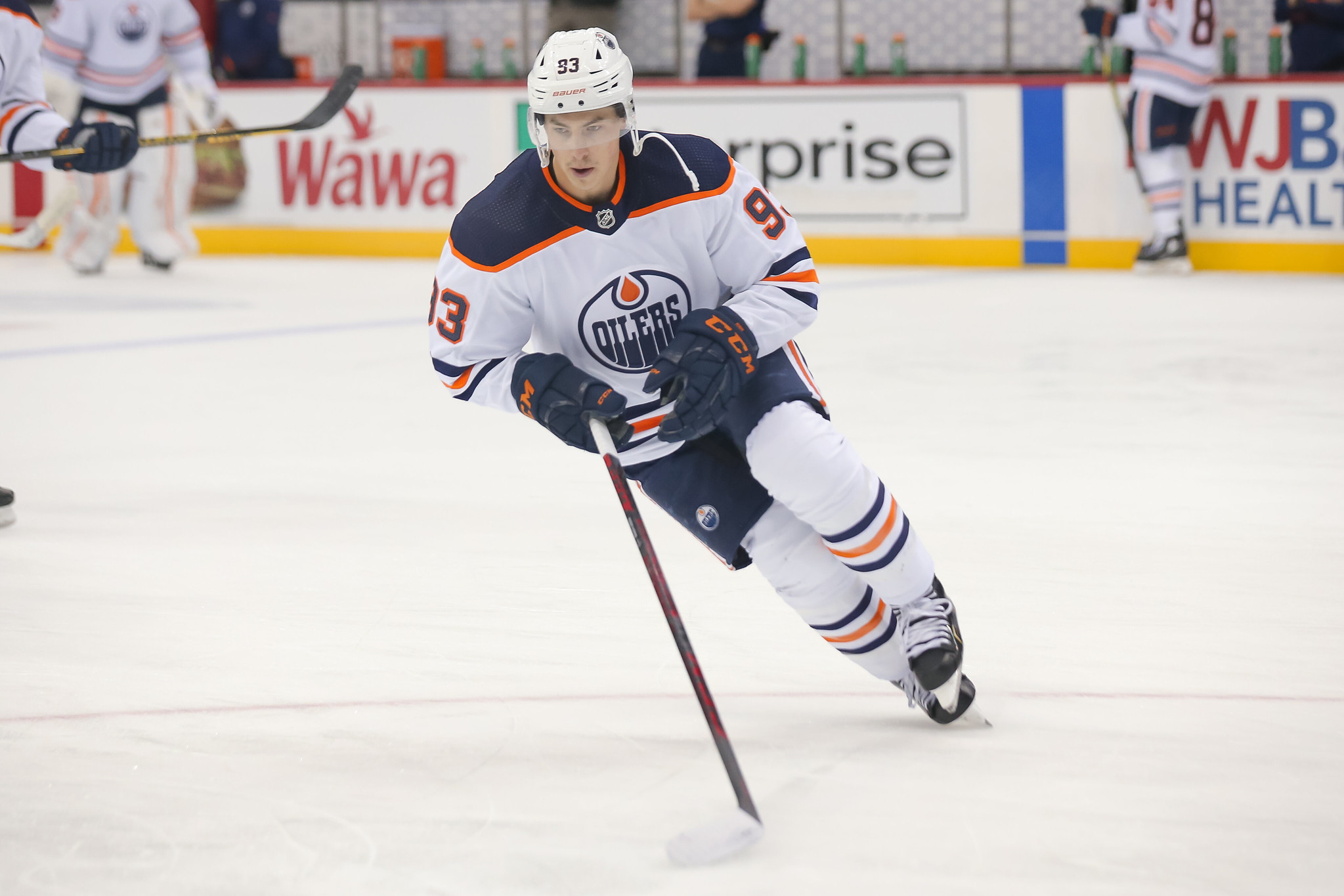 Sure, moving Nugent-Hopkins in the deal makes the money work, but Nuge is locked into a fair deal and just scored 104 points. He's got value all over the place and is a key part of the Oilers' record-breaking power-play unit. He plays a 200-ft game and despite a lackluster playoff performance, he's giving the Oilers more than fair value.
Related: Edmonton Oilers: 10 Right-Shot Free Agent Defencemen to Sign
Meanwhile, McLeod is going to be a cost-friendly add for Edmonton this offseason. A pending RFA, he's got virtually no leverage in his upcoming negotiations and the Oilers will get a player on the cheap who is destined to out-produce his salary. It makes sense that the Bruins would see this as an attractive add they can take advantage of, but why would the Oilers do this unless they're getting a strong incentive to consider it?
Even Murphy notes in his article that he's not sure either trade is realistic, given both based upon the salary cap complications and Oilers' willingness to trade either player.
Is There Any Way This Happens?
There is potentially one way that these players could be worked into a trade. First, the Bruins would need to retain some of Grzelcyk's salary in the deal. Second, if the trade was for Nugent-Hopkins, there would need to be a lot more involved. We're talking about the kind of trade that reaches blockbuster status because someone like Linus Ullmark or Jake DeBrusk is worked into it.
---
Latest News & Highlights
---
At this point, the trade becomes much bigger and both sides are moving multiple pieces. Those kinds of trades are a rarity and Murphy writes, "The Bruins would need to take some used cap space back, and they just can't do that right now."
Nugent-Hopkins or McLeod to the Bruins Is Likely a No-Go
Murphy writes that neither side has likely even talked to the other about a potential trade. He notes that there's no indication that the Oilers are open to trading McLeod and if the Oilers are even contemplating a Nugent-Hopkins move, it's because they've found a difference-maker on the market and it's a hard trade to ignore. Even then, there would be a serious pause before pulling the trigger.
The Bruins have a ton of cap issues and are facing a situation where they could see a mass exodus of talent after a disappointing playoff performance. That doesn't mean the Oilers will be the equivalent of duct tape and help the Bruins fix some of their imminent issues. Edmonton's got cap issues too, but this isn't the type of trade offer that makes sense from a Ken Holland perspective.