For many of us, there's no place like home. Just ask Dorothy from the Wizard of Oz or Pink Floyd when they wrote about the importance of home in their classic song Time. Home has a special meaning for almost everyone it seems, except the Edmonton Oilers this season.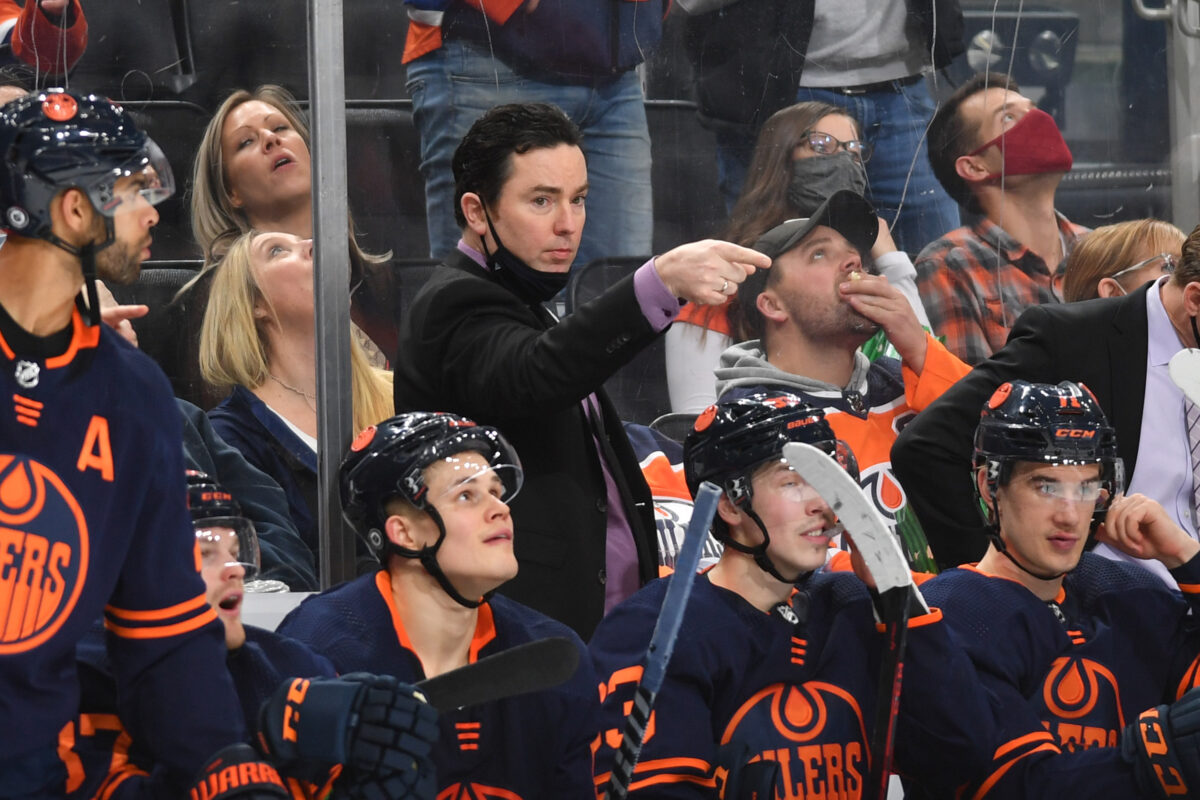 The Oilers currently have a losing record at home just below .500, and an exceptionally good road record in the .600s. So what gives? Is the pressure of playing in the fishbowl in the Edmonton market too much for some players? Do they lose their focus because of the distractions of being at home? Somehow, someway the Oilers players and coaches need to figure out how to win at Rogers Place between now and mid-April to have any chance of making the postseason. Relying on luck just isn't going to do it for them.
Should the Oilers Treat Home Games Like Road Games?
There are stories of some professional sports teams staying in hotels for home games to help them better prepare for their opponents (from "Jeffrey May: 'Why do NFL players stay in hotels at home games? Do they share hotel rooms?'", Diario AS, 11/13/21). Could this tactic help the Oilers win more games in their own barn? That might depend on whether their hotel has a good waterslide or not. All kidding aside, they need to explore every angle when it comes to their preparedness for games in Edmonton.
Related: Oilers Forward Line Predictions When Evander Kane Returns
---
Latest News & Highlights
---
There are many instances when the road team scores the first goal at Rogers Place, and all of the energy gets sucked out of the building. Maybe it's because the longtime loyal fans have seen this movie before during the Decade of Darkness when the Oilers went 10 straight years without an NHL playoff berth between 2007 and 2016. But that was then, and this is now. There are no more excuses for this franchise. They should be winning more games on home ice than they have at this point in the season.
Oilers Have 18 Home Games Remaining
The good news is the Oilers have 18 home games (and 19 road games) remaining in the 2022-23 NHL season. There's still some runway left to get on a home winning streak and get things in gear. Unfortunately, teams in the Pacific Division such as the Vegas Golden Knights, Seattle Kraken, and Los Angeles Kings seem to be getting stronger as the season progresses. You could say the same for the Calgary Flames. They definitely have their work cut out for them. But there are positives to look at for the Oilers. Winger Evander Kane is showing good progress in the rehabilitation of his injured wrist and could be back in the lineup later this month.
---
Free Standard Shipping Until Jan. 18

---
It's also starting to look like goaltender Jack Campbell is finding his form again. That's good news for the Oilers as they're going to need both Campbell and Stuart Skinner to be at the top of their games in order to get on a heater down the stretch.
Individual Oilers Who Need to Catch Fire at Home
Some of the players on the Oilers who need to play better at home (and overall for that matter) include Evan Bouchard, Ryan McLeod, Kailer Yamamoto, and Jesse Puljujarvi. Bouchard seemed to play better during their recent California road trip and Yamamoto continues to be hampered by injuries, but they definitely need more out of McLeod and Puljujarvi.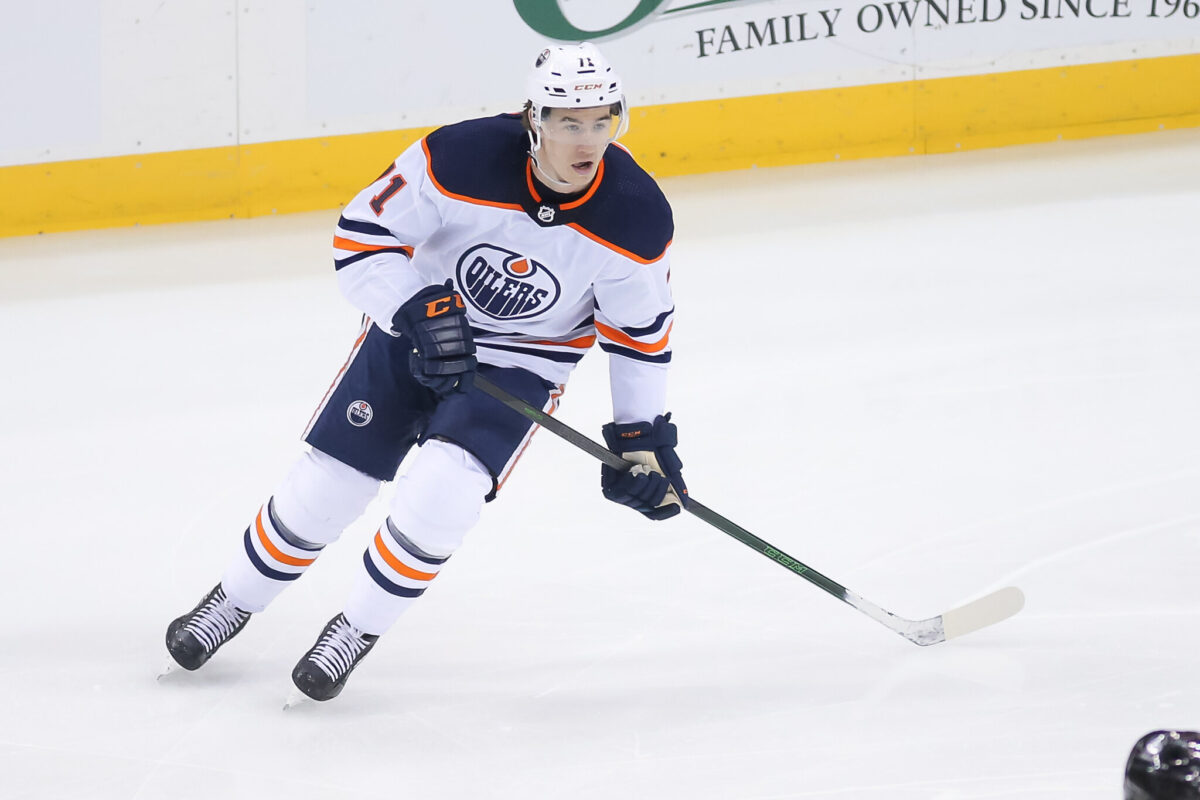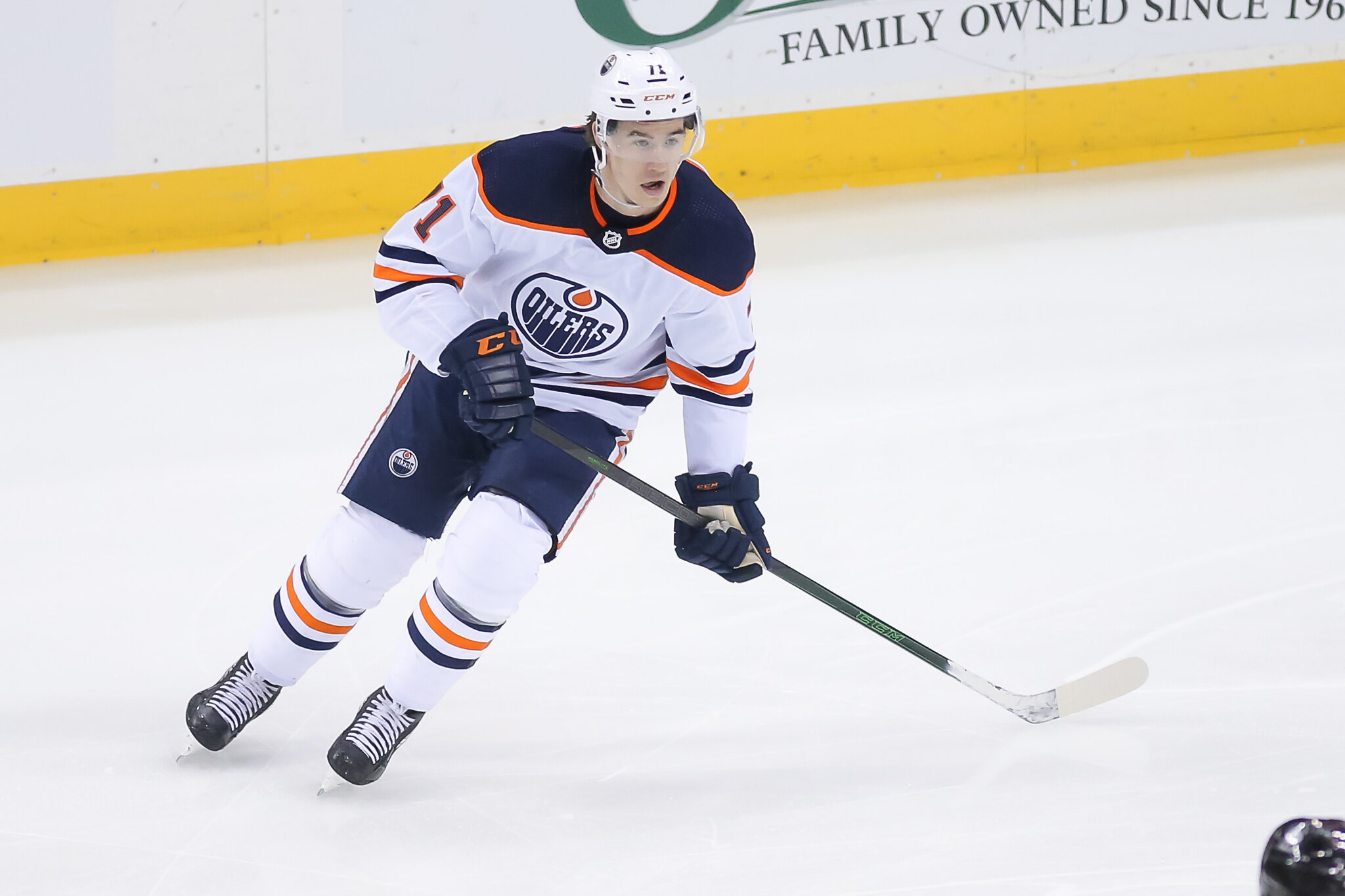 Right now Klim Kostin is making general manager Ken Holland look better by the day as he continues to score and bring much-needed grit to the Oilers' lineup. If McLeod, Yamamoto, Puljujarvi, or even Dylan Holloway or Warren Foegle can step up and get hot offensively, it'll take some pressure off of the top guns led by Connor McDavid, Leon Draisaitl, Ryan Nugent Hopkins, and Zach Hyman. In terms of overall defense, they need to continue to get better in their own zone, and that starts with Darnell Nurse, who also seems to be playing better as of late.
A Trade May Help the Oilers Improve Their Home Record
It seems almost imminent that Holland is going to make a trade to help the team down the stretch. Rumours have circulated all season about different players the Oilers are targeting from Jakob Chychrun and Mattias Ekholm to Matt Dumba. Who knows what will happen before the March 3 NHL Trade Deadline but it seems inevitable that either draft picks, prospects, or current roster players could be on the move. One of the biggest things to look for is chemistry and they are going to need to find the right players who can contribute both in the dressing room and on the ice, especially at home.
Down the Stretch They Come
It's going to be an interesting 13 weeks of hockey for Oilers fans. With 18 home games left, the Oilers have a chance to turn Rogers Place into a dreaded destination for visiting teams. But they have to start now. There are no more excuses. Watching the Oilers, especially at home, will be must-see hockey. It could be one of the best storylines to follow in all of the NHL, especially if they start living up to their potential.
---
---