The time has finally come for Vincent Desharnais, as the defenseman was called up to the Edmonton Oilers on Monday morning, marking his first-ever call up to the NHL. Despite having yet to play in an NHL game, however, the Oilers organization has been high on him for some time, and will now get to see how he performs against the world's best (from 'Lowetide: 5 obscure Edmonton Oilers prospects pushing for an NHL look', The Athletic, 9/24/22).
Related: Oilers Could Leverage Coyotes' Trade Deadline Broker Status
So far in the 2022-23 season, Desharnais has suited up for 13 games with the Bakersfield Condors of the American Hockey League (AHL), registering two assists and 19 penalty minutes. He will never be a player that wows anyone offensively but is instead known as a shutdown defender who has a massive frame at 6-foot-6, 215 pounds. His physical presence could provide an immediate boost to a team who has found itself getting pushed around as of late.
Desharnais Took Long Path to NHL
As mentioned, this is Desharnais' first call-up of his career, and it certainly hasn't been an easy road. The 26-year-old was selected by the Oilers in the seventh round (183 overall) of the 2016 Draft. He hasn't progressed as quickly as most prospects, but the organization clearly saw potential in him and chose to be patient.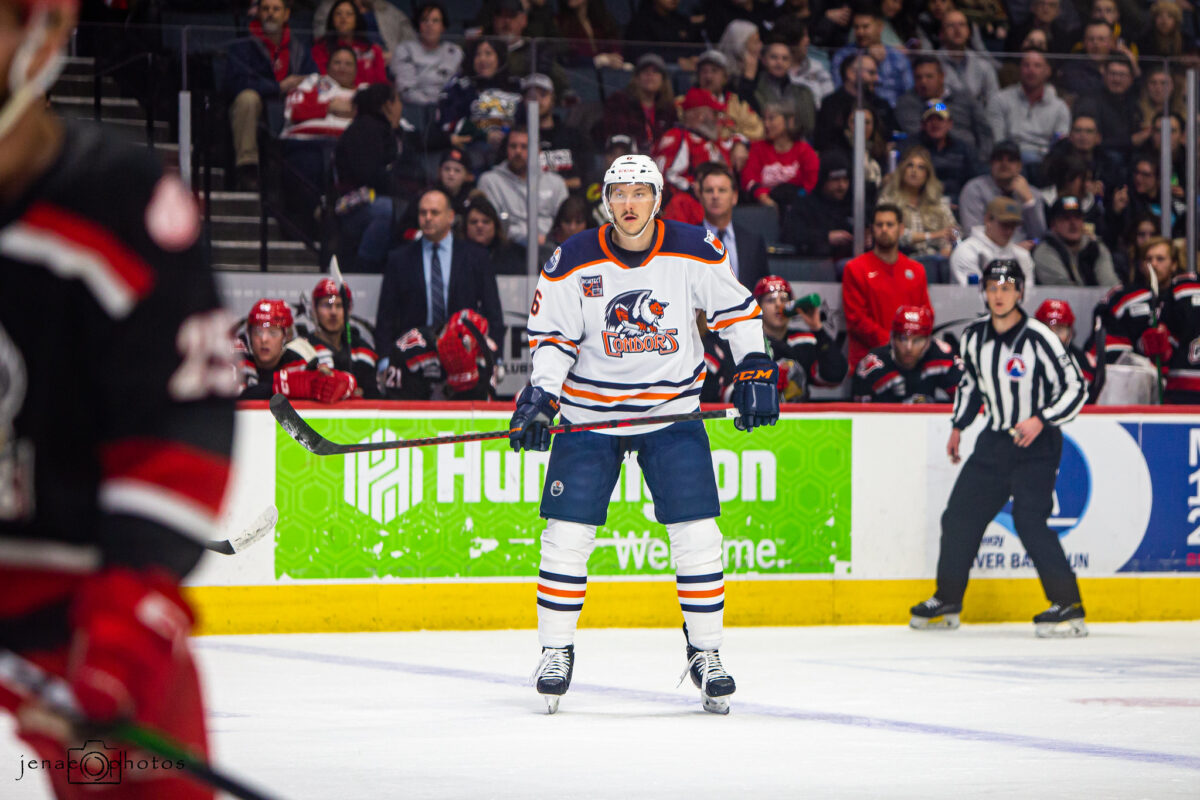 That patience is paying off, as Desharnais has really improved his game since turning pro back in 2019-20. Prior to his professional career, he spent four seasons with Providence College, where he played the same physical, shutdown style he does now.
---
Latest News & Highlights
---
Boding well for Desharnais, and what has likely earned him this opportunity, is that he spent parts of three seasons under both Jay Woodcroft and Dave Manson with the Condors. Woodcroft has spoken highly about him on a number of occasions and even suggested this past Fall that he had a shot at cracking the opening-day lineup. Ultimately, that never came to fruition due to a wrist injury suffered prior to camp, but he has an opportunity to stick around if he can impress early.
Desharnais Can Be Slotted Into Several Roles in Lineup
As far as where Desharnais will fit into the lineup, that remains to be seen. At the time of writing this, the Oilers are just hours away from facing off against the Los Angeles Kings, and he isn't expected to be in the lineup. That said, depending on the result, he could very well suit up for his first NHL game on Wednesday against the lowly Anaheim Ducks.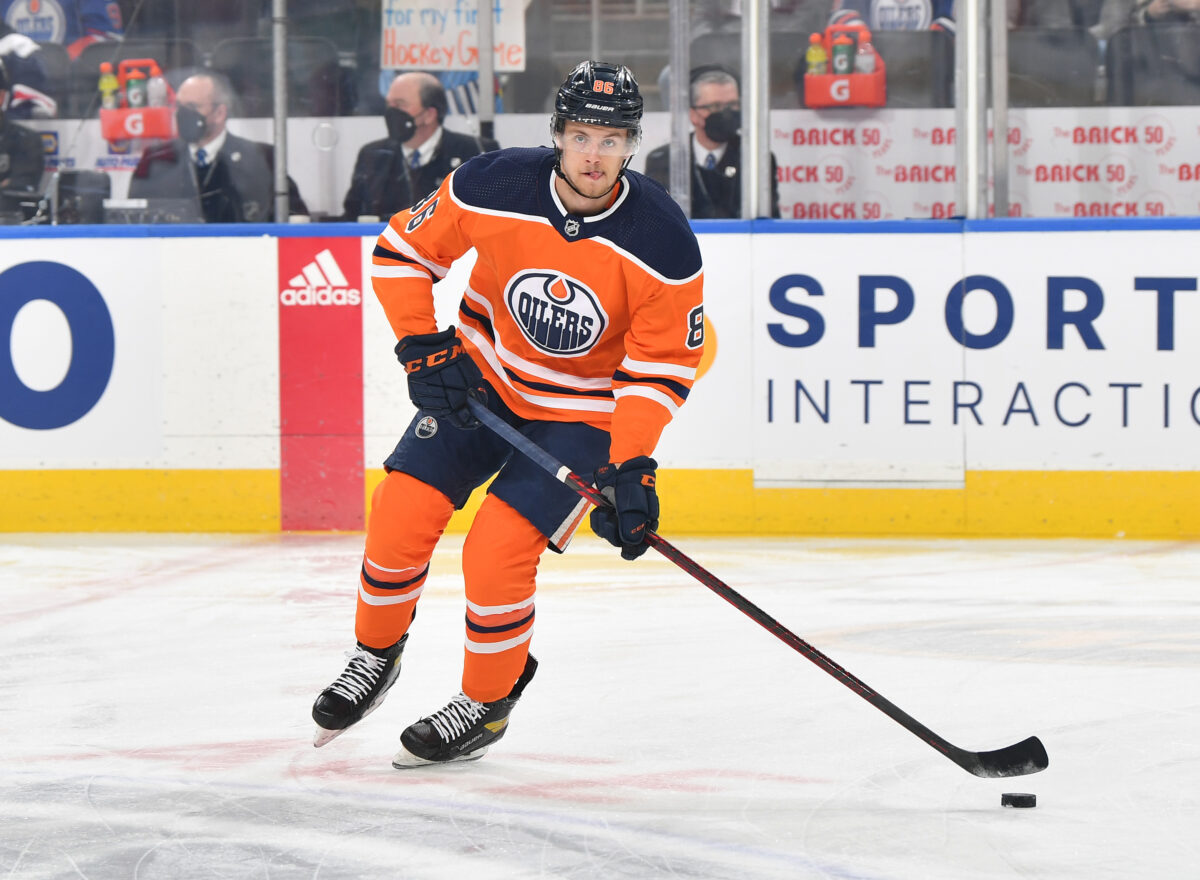 While he is a right-handed shot, one intriguing thing when it comes to Desharnais is that he is capable of playing both sides. This could mean that he comes in to replace a guy like Philip Broberg for a game, a defenseman who is struggling to get much ice time through his first 15 games of the season. That said, he could also give the Oilers the option of having Evan Bouchard sit out a game in hopes of getting his play back on track. Whatever it is, he is likely to suit up in the near future.
Not a Finished Product
As mentioned, if Desharnais is able to play his best when his opportunity comes, he may have a chance to stick with the Oilers for some time. That said, as you can imagine given that this is his first NHL opportunity at the age of 26, there are still some things he needs to work on in order to become a regular at this level.
The biggest issue for Desharnais, unsurprisingly given his size, is his foot speed. He can struggle at times with his east-to-west movement, meaning he is capable of being burnt wide from time to time on the rush. On top of that, he provides little to no offense, though putting up points isn't the reason he has been called up (from 'Kurt Leavins: Handedness and Height make Vincent Desharnais an Edmonton Oilers prospect we can rightly look up to', Edmonton Journal 08/29/22).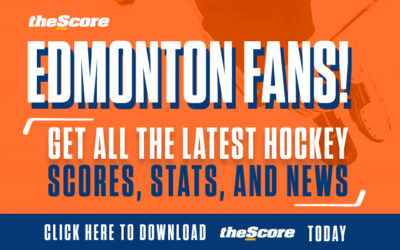 A large part of what makes Desharnais a solid defensive defenseman is his work on the penalty kill. His large wingspan makes him very effective at getting his stick into passing lanes, and he shows zero hesitation when it comes to blocking shots. That alone could prove to make him very valuable to this Oilers lineup, as they currently rank 23rd in the league with a penalty kill percentage of just 74.2%.
At the end of the day, it remains to be seen whether or not Desharnais is up to the task in his first go at the NHL. That said, there is no denying he has earned this opportunity, and you can't help but feel excited for him. It is rather exciting for the organization as well, one that in the past has had issues when it comes to developing prospects. The fact that a seventh-round pick has been able to improve his game over the years to where he is now is a very good sign for prospects in this Oilers system moving forward.
---
---