A member of the Edmonton Oilers' scout team has attended three of the past four New Jersey Devils games. This is either a very big coincidence or the Oilers have their eye on a player from the contender in the East. The Devils won't be sellers, but that doesn't mean they won't be in talks to move out some money or players. It's not very often we see two contenders make a trade so close to the deadline, but it's possible given that both teams need to fill holes.
The Oilers may or may not be scouting these Devils, but they likely do have interest, although it's tough to narrow down who the Devils might be willing to move. They have several pending free agents, so an Oiler with term could be appealing in a swap.
Related: Oilers: 3 Potential Landing Spots for Bourgault at Trade Deadline
---
Latest News & Highlights
---
What do the Oilers need to accomplish at the 2023 Trade Deadline? They need to upgrade their defence, depth scoring, players who can play the body and win defensive zone draws, and free up cap space. To accomplish that, Jesse Puljujarvi and a couple of others should be on the move. Edmonton is strapped for cap space, so much so that they have played a few games with fewer than 18 skaters, and it's unlikely they'd be watching the Devils so closely if the teams haven't been in contact about a trade.
Miles Wood, Depth Winger
If the Oilers were to acquire Miles Wood, who's on an expiring contract, it would be a lateral move but also provide a different look to the fourth line. The assumption would also be that the Devils would get Puljujarvi in return to make the money work. The Devils have more depth scoring than the Oilers, as they don't rely as heavily on a couple of players for offence. Each line can also control the puck in the offensive zone and create chances. Puljujarvi has picked up his play a little, but the Devils could be looking for a forechecker like him with untapped potential. They would also be able to re-sign him for $1.5 million or less after the season he's had.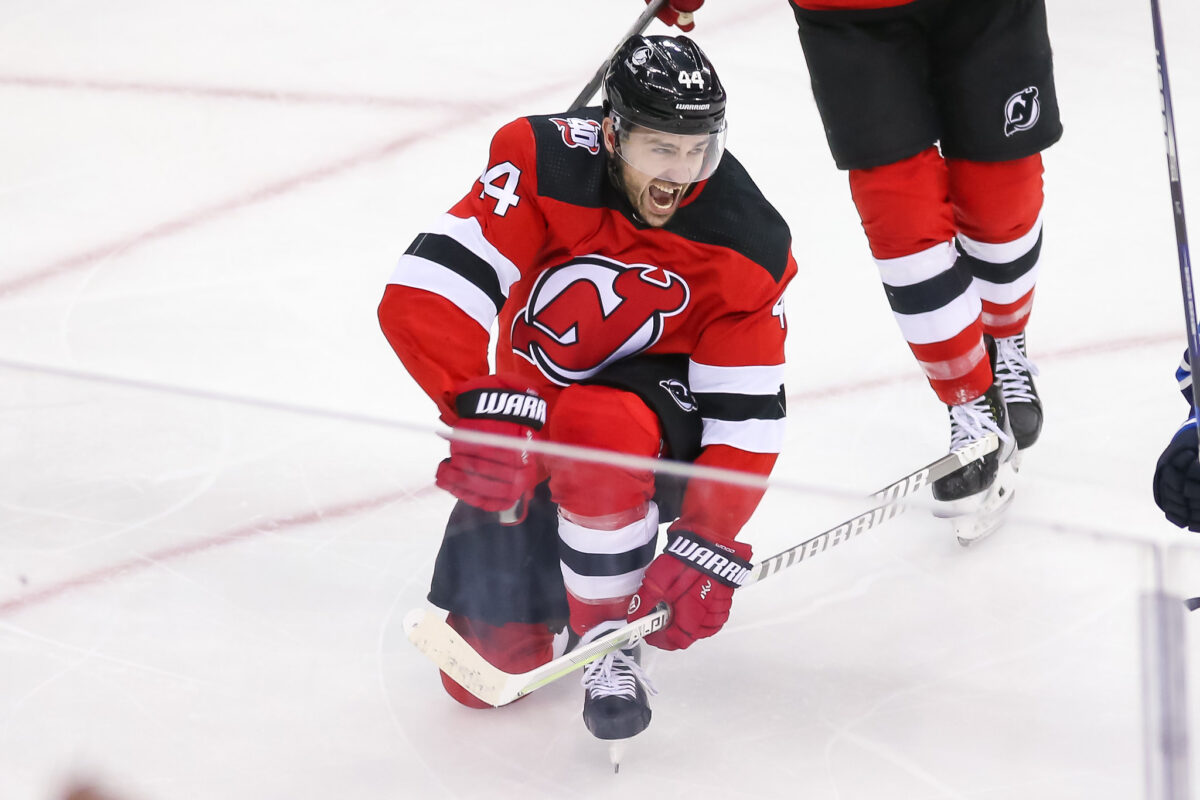 Wood isn't quite as physical as Puljujarvi, but he is tougher and can provide more offence. He has nine goals and 19 points this season as opposed to Puljujarvi, who has five goals and 13 points and has been given more opportunities with the Oilers' top players. Since he entered the league, Wood has been known to put the puck in the net, with 74 goals and 66 assists in his career. Again, this would be a lateral move in terms of money, but it shouldn't be written off at this time.
Ryan Graves, Defenceman
Ryan Graves may be a tough sell, considering he's built solid chemistry with John Marino on the Devils' second pairing. But he also doesn't have an extension in place, and general manager Tom Fitzgerald has a ton of free agents to worry about, while Graves might be looking for a bigger payday after establishing himself as a top-four defenceman.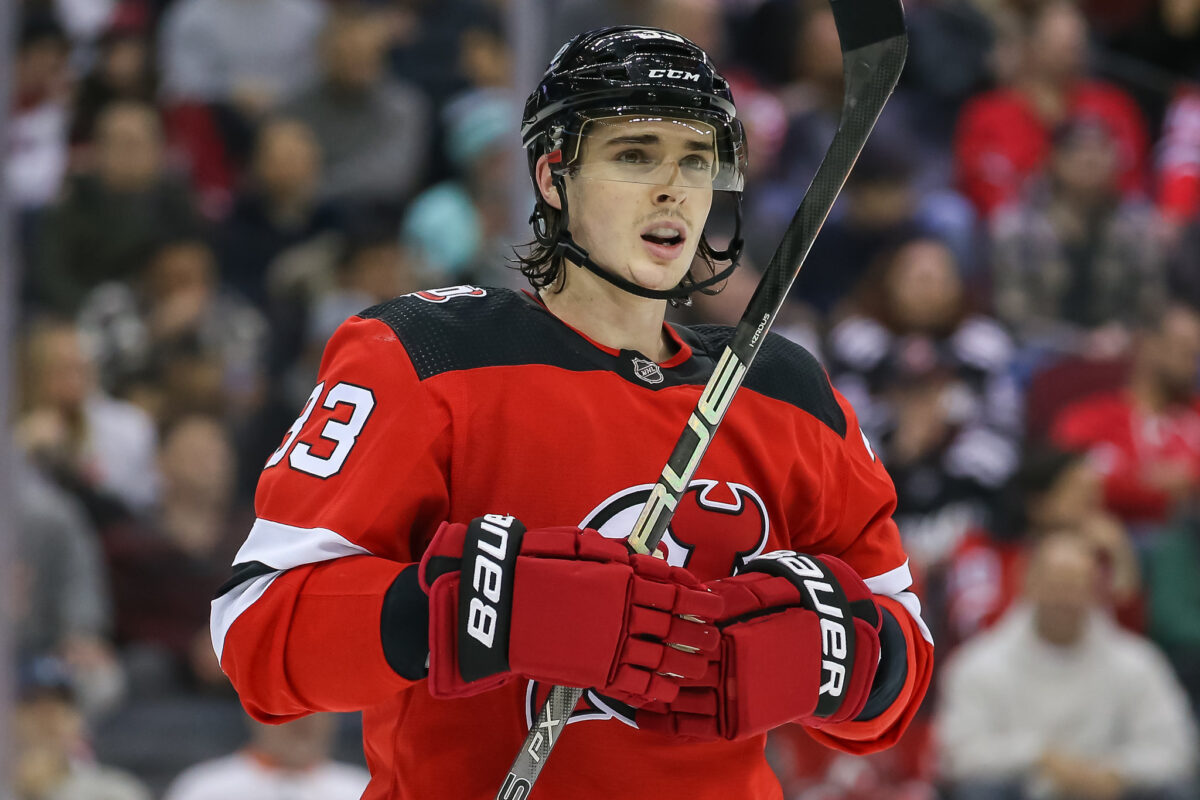 It would make sense for the Oilers to be interested in Graves since he's strong in his own end, and their left-side defence needs an upgrade more than the right. He is also a plus-31 this season. If the Devils want a third-pairing left defenceman and expect Luke Hughes to enter their lineup near the end of the season, making the tradeoff to acquire Brett Kulak isn't a bad move. Kulak has three years left on his contract at a $2.75 million average annual value (AAV) and can play on the second or third pairing, depending on where Hughes will fit in to start his NHL career.
You may also like:
Graves would improve the Oilers' top-four on the left side for a playoff run with his money coming off the books after the season. This would also give them solid players in the defensive zone this season and clear a roster spot for Philip Broberg to be elevated to the top four next season.
The Devils, meanwhile, would have one less contract to worry about in the offseason by acquiring a defender with three years remaining on a cheap deal. It also wouldn't force Hughes to play behind two solid top-four defencemen (Graves and Jonas Siegenthaler) on the left side while saving money for the next few seasons in the process. Though the Devils are contenders, this move won't set them back too much, if at all, and will help in the coming seasons when they should be legitimate Stanley Cup contenders.
As I said, there has to be something going on between the Oilers and the Devils. A trade may come out of left field and surprise us, but Oilers general manager Ken Holland has proven he knows what he's doing when it comes to building a contender.