In an Edmonton Oilers news and rumors update, some of the NHL's most reputable insiders have provided a few updates on some of the names the Oilers have been rumored to have targeted. What's going on with Patrick Kane, Erik Karlsson, Sam Lafferty, Jake McCabe, and Tyler Bertuzzi? The Oilers are connected to all of these players in trade rumors, but are any of these options realistic?
Karlsson Odds "One-in-a-Million" to Join Oilers
While Chris Johnston says Erik Karlsson has reportedly told the San Jose Sharks he's open to being traded to the Oilers, Elliotte Friedman is noting in his latest 32 Thoughts column that the odds of a trade happening are "one-in-a-million." Why have the odds never been high? The simple answer is the cost of acquisition.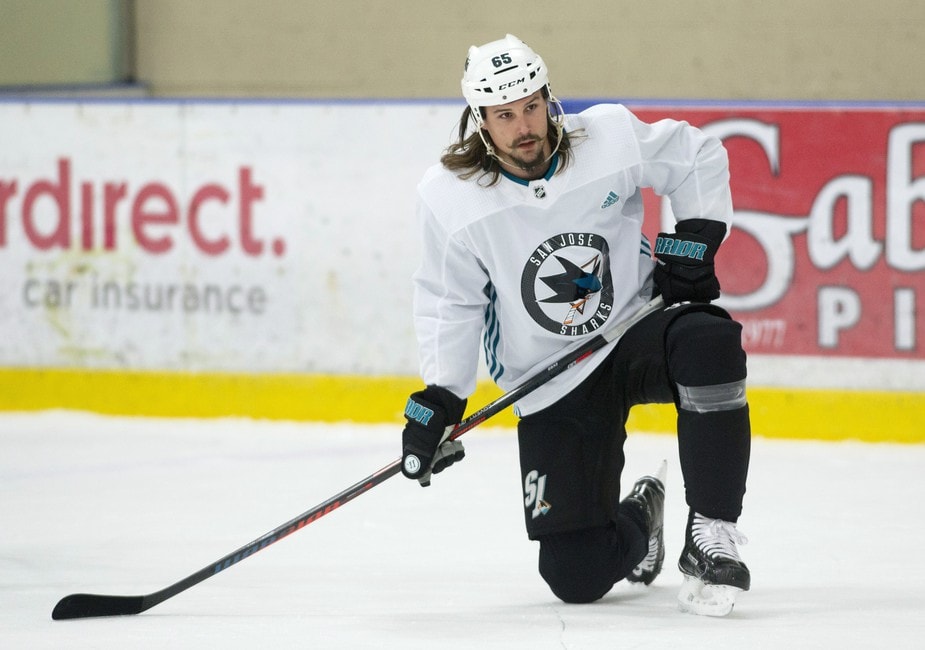 Karlsson may want the Oilers and the Oilers may want Karlsson, but the Sharks don't want to be stuck with a huge expense on their books for the next four seasons and they want to be paid well for moving him, even though it's probably accurate to say that only the Oilers are looking at this deal.
As Ryan Dixon and Jason Bukala of Sportsnet wrote and effectively painted the picture of what the issue is:
I really like some of IKEA's products. What I don't like is trying to figure out how to put them together. I also would like to have a Ferrari in my garage, but I'm not willing to take out a second mortgage on my house to make the purchase!  … Assembling a Karlsson deal is not a comfortable ask and I know well in advance of my conclusion that the cost associated with the deal could be very expensive.
They write the trade might look something like Tyson Barrie, Warren Foegele, Evan Bouchard, Edmonton's 1st-round pick in 2023, and their 2nd-round pick in 2024. Coming back to the Oilers would be Karlsson at 60% of his current salary and a fifth-round pick in 2024.
Oilers Have Made a Pitch For Patrick Kane
I wrote a while back that the Oilers and Blackhawks had a pocket deal worked out for Patrick Kane and it was simply a matter of Kane deciding if the Oilers were the team he wanted to go to. Friedman confirmed that Edmonton has made a pitch and writes, "it's up to the winger to decide."
---
Latest News & Highlight
---
Pierre LeBrun of The Athletic writes that Kane is going to be taking a unique approach to being traded. He writes:
If Kane does say yes to exploring the trade market, my understanding is that he and agent Pat Brisson will come up with his top destination and bring it to the Blackhawks for them to explore. So we're talking about one team here. Not a list of teams. Now, obviously there's the chance that top team on Kane's list can't make it work. Then you have to decide if you're moving on to the next team.
The question will be, where do the Oilers rank on Kane's list, if they appear at all? And, if they do, but they aren't No. 1 or No. 2, how long are the Oilers willing to wait before they feel the need to move the assets they have agreed to move in the Chicago trade? Friedman writes that there's a desire for the Oilers to have a strong second line if they play Connor McDavid and Leon Draisaitl together — Patrick Kane/Ryan Nugent-Hopkins/Evander Kane — but the Oilers could pursue other targets if P. Kane isn't a likely option over the next few days.
Other Blackhawks On Oilers Radar
Mark Spector of Sportsnet writes, "Hearing Jake McCabe has modified his NTL, but still NOT amenable to playing in EDM. Oilers still have some interest in CHI roster. Sam Lafferty has been out there for a while." The Oilers have been linked to Lafferty for some time and if the versatile forward fits what the Oilers are looking for, he might be worth the gamble if some of the bigger moves Ken Holland is working on don't come to fruition.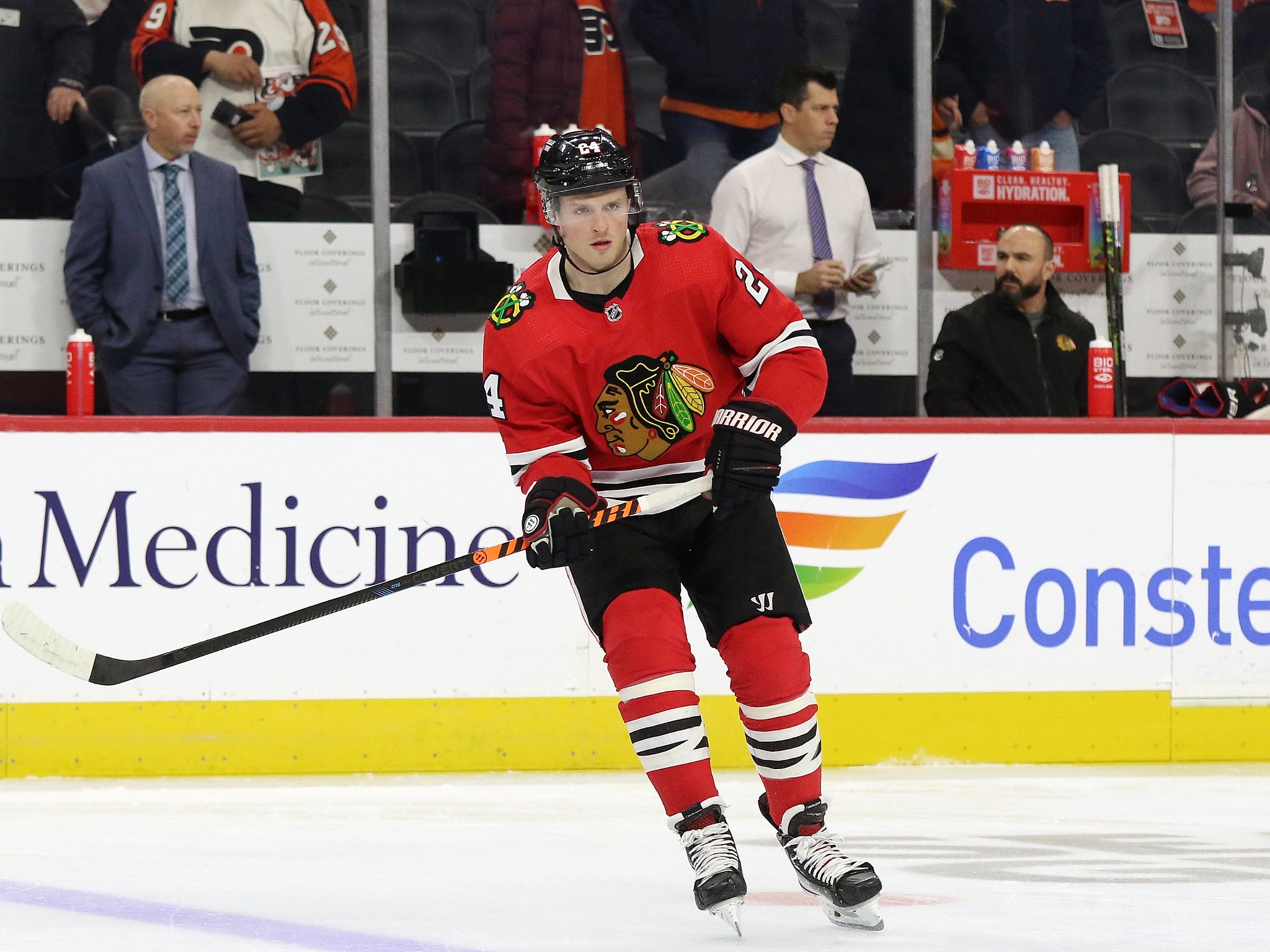 Part of waiting on Lafferty also has to do with the cost of acquiring him. Friedman reports, "They already declined a big ask for Lafferty." The price will need to come down before the Oilers consider this.
Oilers Like Bertuzzi, But Detroit Still in the Playoff Race
The Red Wings have worked themselves back into the playoff mix and as long as they are there, big trades and assets leaving the team won't be happening. That means names like Dylan Larkin and Tyler Bertuzzi will probably stay put regardless of their respective contract situations.
Friedman says the Oilers have shown some interest in Bertuzzi and Jeff Marek had thrown Bertuzzi's name out there in the past. The Oilers may stay interested but this would only be a realistic possibility if and when Detroit falls out of postseason contention.