Former NHL player Teemu Selanne was one of the greatest players the game has ever seen. He built an impressive résumé that included 684 goals and 773 assists in 1,451 games, won a Stanley Cup in 2007 as a member of the Anaheim Ducks, and won the first-ever Rocket Richard Trophy in 1999. Also, his 76 goals in his rookie campaign is an NHL record that will likely never be broken.  
---
---
Simply put, the now-retired man knows a thing or two about having success as a hockey player. That said, it seems the 52-year-old has been tuning into Edmonton Oilers games as of late. On Jan. 11 he gave a shoutout to Connor McDavid, when he tweeted, "Ladies and gentleman [the] Connor McDavid show in Anaheim wow.. never seen a player like this" after the Oilers' captain pivoted on a dime to lose Trevor Zegras and roofed a backhand goal past John Gibson.
Yet, it's likely Selanne focused in on another player as well during the match between the Oilers and Ducks, like fellow countryman Jesse Puljujarvi, because on Jan. 16, seemingly out of nowhere, he posted to Twitter, "Trade Puljujarvi, he needs and deserves new fresh start somewhere else.."
Puljujarvi put up a respectable 36-point campaign in 2021-22 and signed a one-year $3 million contract this past summer. However, after scoring only four goals in the first half of this season, it's safe to say things aren't working out the way both he and the team imagined. Overall, Selanne is right and the best course of action would be for the Oilers to offload him to another team. It would be mutually beneficial — Puljujarvi gets a fresh start, and Edmonton frees up an additional $3 million in cap space.  
Puljujarvi Has Been Physical, but Hasn't Produced Offensively
Puljujarvi is perhaps one of the most polarizing Oilers in recent memory. The analytics community loves him and on the opposite side, many in Oil Country feel he's not worth the $3 million price tag. According to Natural Stat Trick, he's posted a 52.01 Corsi (CF%), 53.71 high-danger chances for (HDCF%), and 2.47 expected goals for per 60 minutes (xGF/60) this season. Those are solid underlying analytics, but the fact of the matter is, it hasn't translated well (four goals) on the scoresheet. The concern is also highlighted because the forward he's played the most minutes with at 5-on-5 is McDavid (177 minutes), who's been torching the NHL this season.
Related: Oilers Need to Make Multiple Moves to Activate Evander Kane
---
Latest News & Highlights
---
Moreover, it just seems as though Puljujarvi is unsure of his identity on the ice because he has the skills to be a scorer, but has played more like a checker this season. He was drafted fourth overall to be a skilled player, but something just hasn't quite clicked, which is unfortunate, because throughout the last couple of seasons, he's shown glimpses of the offensive force that he has the potential to be. On the other hand, you have to admire his willingness to do what it takes to carve a role on the team. He's figured out how to use his big frame, leads the Oilers in hits (89), and has also picked up two fights along the way. Still, there's simply not enough offensive production to warrant his $3 million paycheque.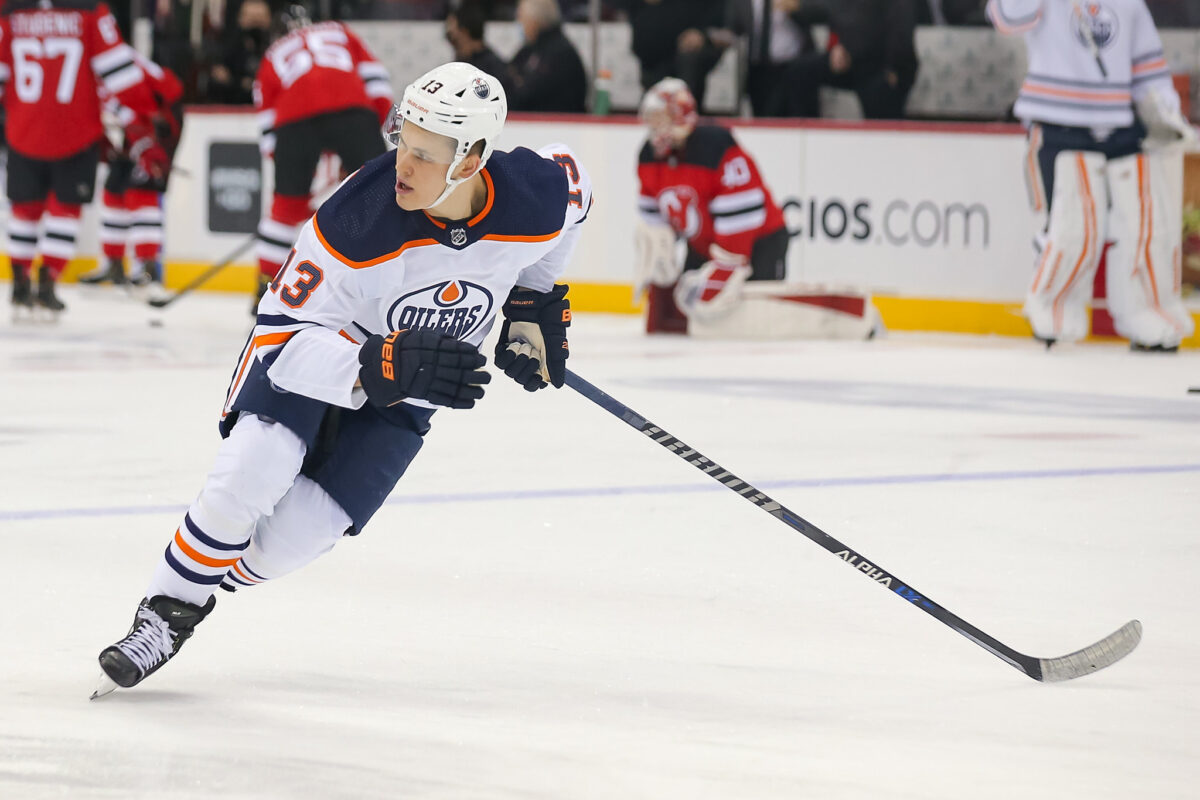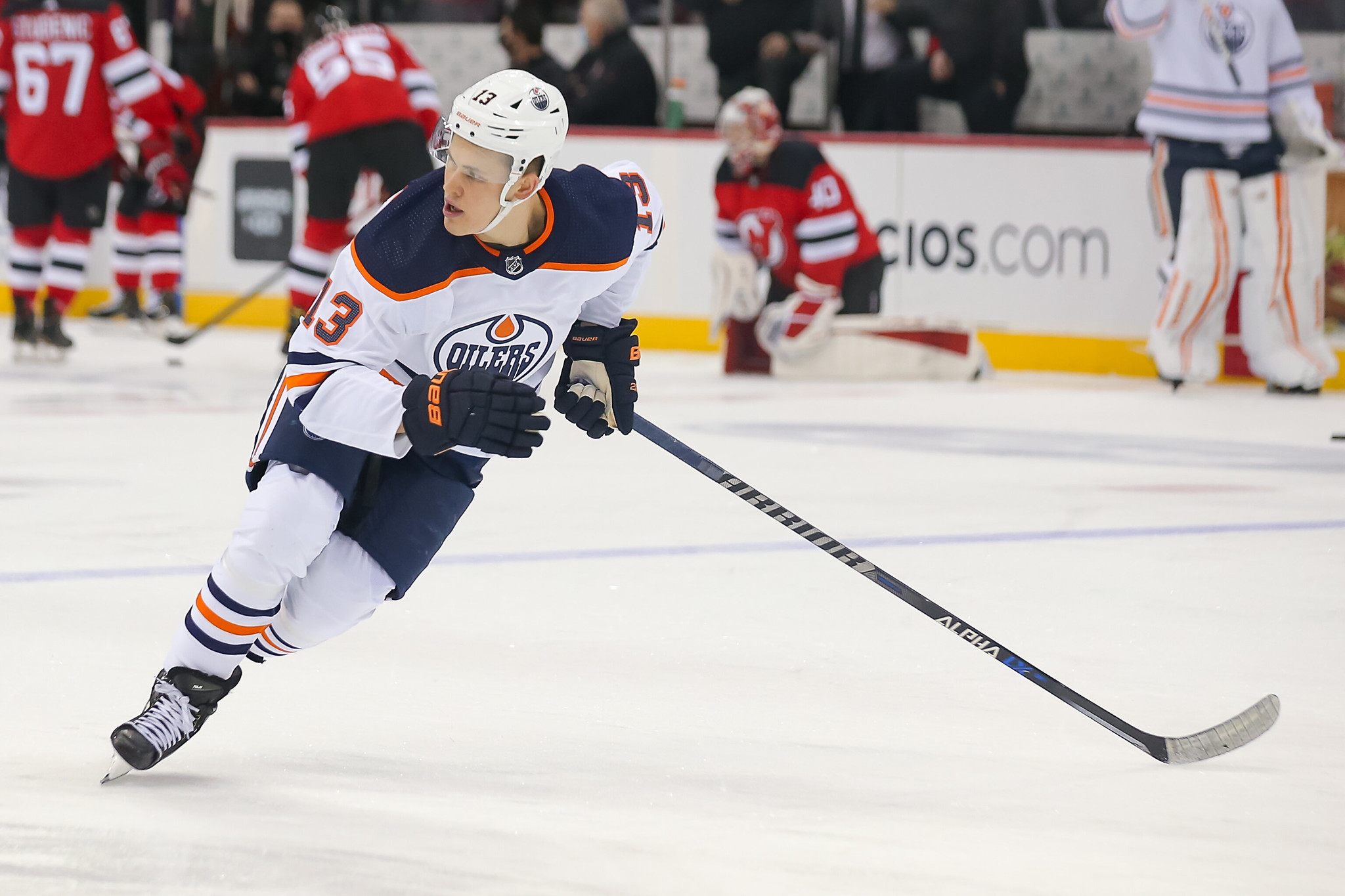 Back in early December, news broke out when he told a Finnish journalist, "Of course I'd like to be a productive top-line player," Puljujarvi said in his native Finnish, as translated by Seppälä. "But right now, it looks like I can't do that in NHL. Maybe some other league." It's obvious that his confidence level is low, and while he doesn't necessarily need a fresh start in another league, as Selanne alluded to, perhaps it's time he tried his luck with another team.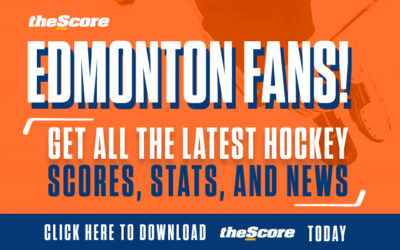 A fresh start elsewhere could be the remedy, and the positive for him is that there have been many former Oilers who have failed to carve a niche in Edmonton and moved on to very successful NHL careers — just ask Stanley Cup champion, Andrew Cogliano.
Puljujarvi Might Be on the Move With Evander Kane Returning
As The Hockey Writers' Jim Parsons describes, the Oilers need to make room for Evander Kane's $5.125 million cap hit. To be specific, they need to clear $3,487,500 — the difference between Kane's cap hit. Devin Shore is likely to get sent down to the American Hockey League (AHL) and Ryan Murray will be put on long-term injury reserve (LTIR). With Markus Niemelainen already loaned to the Bakersfield Condors, Parsons describes Puljujarvi as the likely candidate to get demoted or traded:
"The Oilers will have to demote one player they'd prefer not to lose. The alternative is to trade one. That could mean revisiting the trade market on a player like Puljujarvi to see if another team is ready to take on his full salary and give him a fresh place to try and up his production"

-Jim Parsons
The trade deadline is less than two months away and if a trade were to be made, Puljujarvi and his $3 million cap hit seems like the logical choice to be going the other way. Nevertheless, Elliotte Friedman indicated in his "32 Thoughts" article in December that Ducks' general manager Pat Verbeek was spotted at a couple of Oilers games and has scouted Puljujarvi. If a deal were made and he headed to Golden State, it's possible the Finnish forward could flourish there, just like Selanne did many years ago.