Spinning Wheels, No Traction in Edmonton
New season, same results.
Such has become the unfortunate routine for the Edmonton Oilers, who have continued their seemingly endless futility into the 2015-16 NHL season.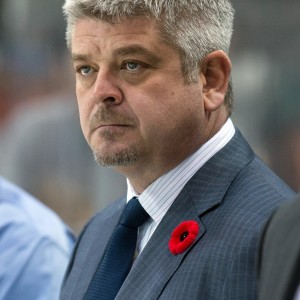 Despite a number of changes made throughout the 2015 off-season, in particular upgrades to both defense and goaltending, as well as a new Coach and General Manager, the Oilers have failed to improve as a team. In fact, through their first 23 games this season, the Oilers had collected a single point more than 2014-15, when they recorded 15 points over their opening 23 contests.
To put it rather simply, despite numerous changes, the Oilers have once again failed to improve.
Bottom-line is the Oilers, despite their seemingly never-ending stream of top prospects, are simply failing to shatter a culture of losing which has become ever apparent throughout their past decade of incompetence. Todd McLellan, a coach with a storied career of success, has failed, despite incredible efforts, to turn around a highly skilled team who just can't seem to put it together on the ice.
Most importantly, the struggles of the Oilers can not be attributed to the loss of Connor McDavid to injury. Sure, he is a generational talent, we are all aware of the fact, however, hockey is a team game, and no NHL team can, or will ever be successful by depending on the services of an 18 year-old rookie.
The Time for Change is Now
Whether you like it or not, the time is now for the Oilers to make a major change to their on-ice product.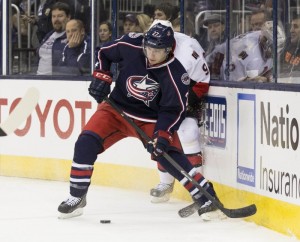 Some may argue that an NHL re-build takes considerable time to truly turn around a franchise, yet for a team that has had four first overall draft selections since 2010 and has failed to make the playoffs since 2006, this sentiment has become incredibly difficult to argue.
The main issue with how the Oilers have handled their re-building process, and as a result arrived at their current level of ineptitude. has been their yearly focus on selecting forwards in the annual draft. Sure, Taylor Hall and Ryan Nugent-Hopkins were the top players available in their respective drafts, yet Nail Yakupov was prioritized over Ryan Murray, while Magnus Paajarvi-Svensson was selected over the likes of Ryan Ellis, Calvin de Haan and Nick Leddy.
In hindsight, these errs in judgment are easy to identify, yet impossible to discern at the time. However, based on team needs over the years, these mistakes are quite glaring.
Regardless, the Oilers main issues as a result have long remained defense and goaltending. Darnell Nurse and Oscar Klefbom are two defenders developing in the right direction, while goaltender Laurent Brossoit is dominating the AHL in Bakersfield.
However, despite these prospects, the Oilers must do much more to improve the two key positions of defense and goaltending if they hope to regain their relevance in the NHL.
The Untouchables
Keep in mind that making a 'major move' does not entail the major disassembly of the roster, but rather the movement of one, potentially two key players in order to improve other areas of need.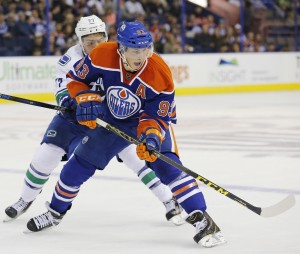 Few players on the Oilers current roster can truly be categorized as untouchables in trade, however, Nugent-Hopkins, Hall, McDavid and Leon Draisaitl up-front, as well as Klefbom and Nurse on defense surely fall under this heading.
Nugent-Hopkins, who is quite arguably one of the most under-rated players in the NHL today, is a solid center who in the long-run will slot in behind McDavid very nicely, giving the Oilers great depth at center ice. Hall on the other hand is arguably one of the top left-wingers in the League, and can be expected to produce at a point per game pace in his career.
McDavid, well, I don't think any explanation is required.
Draisaitl is another interesting name, however he has displayed incredible chemistry and offensive production this season, play was has essentially made him unavailable in trade, while Klefbom and Nurse are two terrific pillars who provide the structure of the Oilers defense-core.
As a result, realistically, this leaves Yakupov, Jordan Eberle and Justin Schultz as the most likely candidates available in trade, as the movement of these young stars would surely fit the description of a major trade.
Dreaming of Deals
Of the three of Yakupov, Eberle and Schultz, there is no question that Eberle would retain the highest value in potential trade.
A young, highly skilled winger with a proven history of elite production at the NHL level, moving Eberle would provide the Oilers the opportunity to land a top-4 defenseman, a luxury which the Oilers have long lacked, and still do to this day. Adding Schultz into a potential deal with Eberle would help secure such a haul, with the potential of adding an additional bottom-six forward to improve the Oilers offensive depth.
On the other hand, valuing the potential movement, and return, for Yakupov is much harder to determine. Alongside McDavid early in the 2015-16 season, Yakupov was on pace to shatter his previous offensive highs, however, following McDavid's injury, Yakupov has been virtually invisible.
The Importance of Flexibility
It goes without saying that any potential trade discussed here is strictly hypothetical, however it is important that the Oilers do in fact consider making a major move.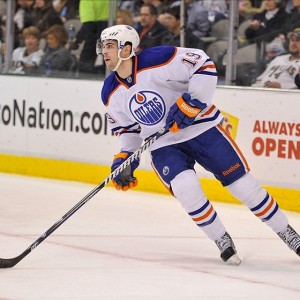 Despite their annual high draft selections, the Oilers have long been relatively stagnant when it comes to making major changes to their existing roster. However, as we have seen over the past years, the philosophy of 'staying put' has yet to pan out for the Oilers.
At the end of the day, major changes to the Oilers' defense and goaltending remain the major areas of need. Although a select few prospects are developing and will soon help to improve these areas, a great many changes are needed if the Oilers wish to re-gain prominence in the League.
Sure, it will be hard to part with a highly skilled young player, or two, however, such a change has become absolutely necessary, especially so with the Oilers failing to make any notable improve on a year to year basis.