To be a winning team in today's NHL, it is important to have as few bad contracts on your roster as possible. Many teams are at or very close to the league's maximum salary, proving just how crucial it is for general managers to negotiate wisely, as bad contracts can often be the difference between a good team and a bad one.
The Edmonton Oilers are a team who in past years has had its fair share of bad contracts. While things have mostly gotten better on that front, Jack Campbell's deal is one that could cause some problems down the road given his underwhelming performance this season. Darnell Nurse is another who, despite being a very good defenseman, is likely commanding more than he is deserving of.
---
---
As mentioned, having those bad contracts can play a big part in whether or not a team is successful, and further stresses just how important it is to have some bargain deals in order to make up for them. Thankfully for the Oilers, they have three in particular up front that are some of, if not the biggest bargains in the entire league.
Draisaitl On League's Best Deal
Starting off is Leon Draisaitl, who former Oilers general manager (GM) Peter Chiarelli signed to an eight-year, $68 million extension that commands an average annual value (AAV) of $8.5 million. At the time, some thought the deal may have been a slight overpay for the German forward, but that narrative has quickly been changed, as many argue he has the best bargain contract in the entire NHL (from 'David Staples: Leon Draisaitl contract an "overpay" says TSN's Ray Ferraro. Hmm', Edmonton Journal, 3/18/22).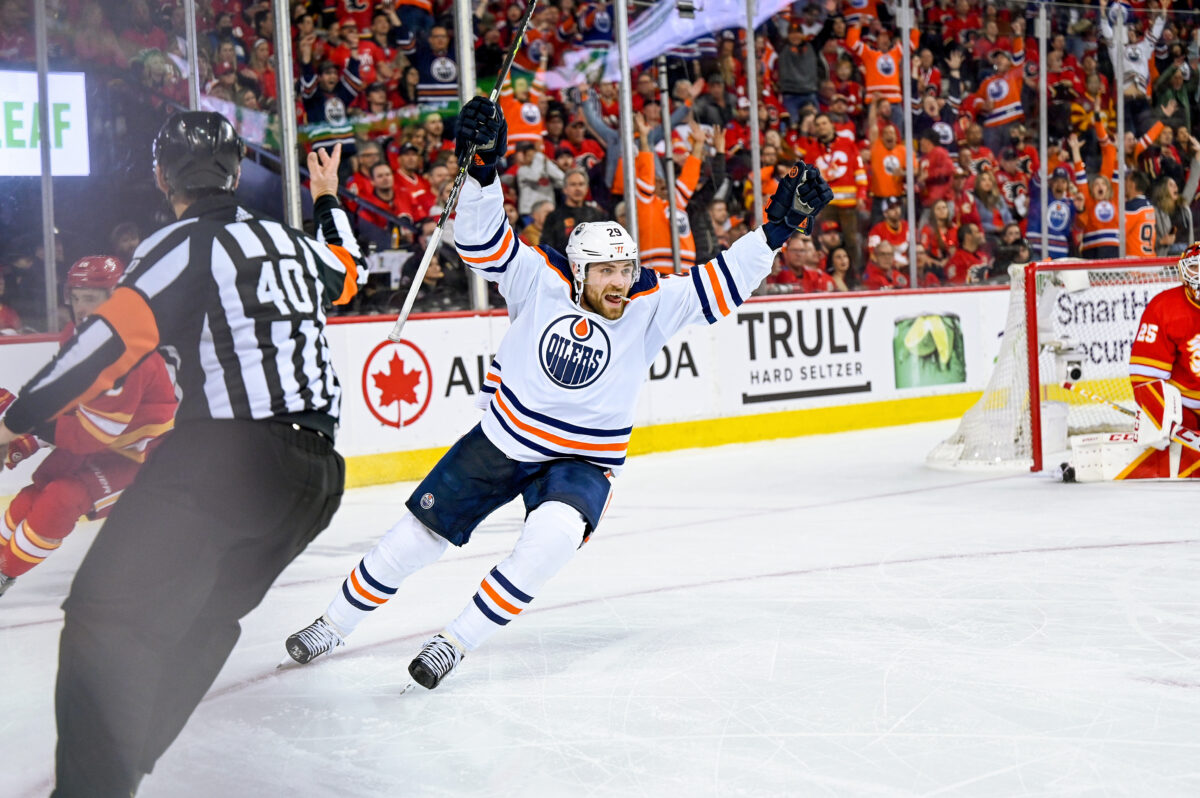 Since signing that deal, Draisaitl has recorded four seasons north of 100 points, and has scored 50 or more goals on two occasions. Despite the 2022-23 campaign having not yet ended, he already has 47 goals and a career-high 116 points, which trails only Connor McDavid in league scoring. On top of that, he has proven he can take his game to new heights in the playoffs, proven by his 59 points in 37 postseason outings.
Related: Oilers' Skinner Showing Signs of Fatigue
---
Latest News & Highlights
---
Draisaitl's $8.5 million AAV contract has him tied with Mika Zibanejad, Steven Stamkos and Filip Forsberg as the league's 39-43rd highest-paid player. That trails players like Patrik Laine ($8.7 million AAV), Jeff Skinner ($9 million AAV), Sergei Bobrovsky ($10 million AAV), and Jonathan Toews ($10.5 million AAV), just to name a few. Not bad for a player many consider to be the second-best on the planet.
Nugent-Hopkins Outperforming Extension by Massive Margin
After the 2020-21 season, Oilers fans feared that Ryan Nugent-Hopkins may be forced to leave via free agency due to the team's tight cap situation. While he never seemed to get the credit he deserved throughout the league, fans of this team knew just how valuable he was at both ends of the ice, and thankfully GM Ken Holland did too, as he was able to work out an eight-year, $41.5 million extension.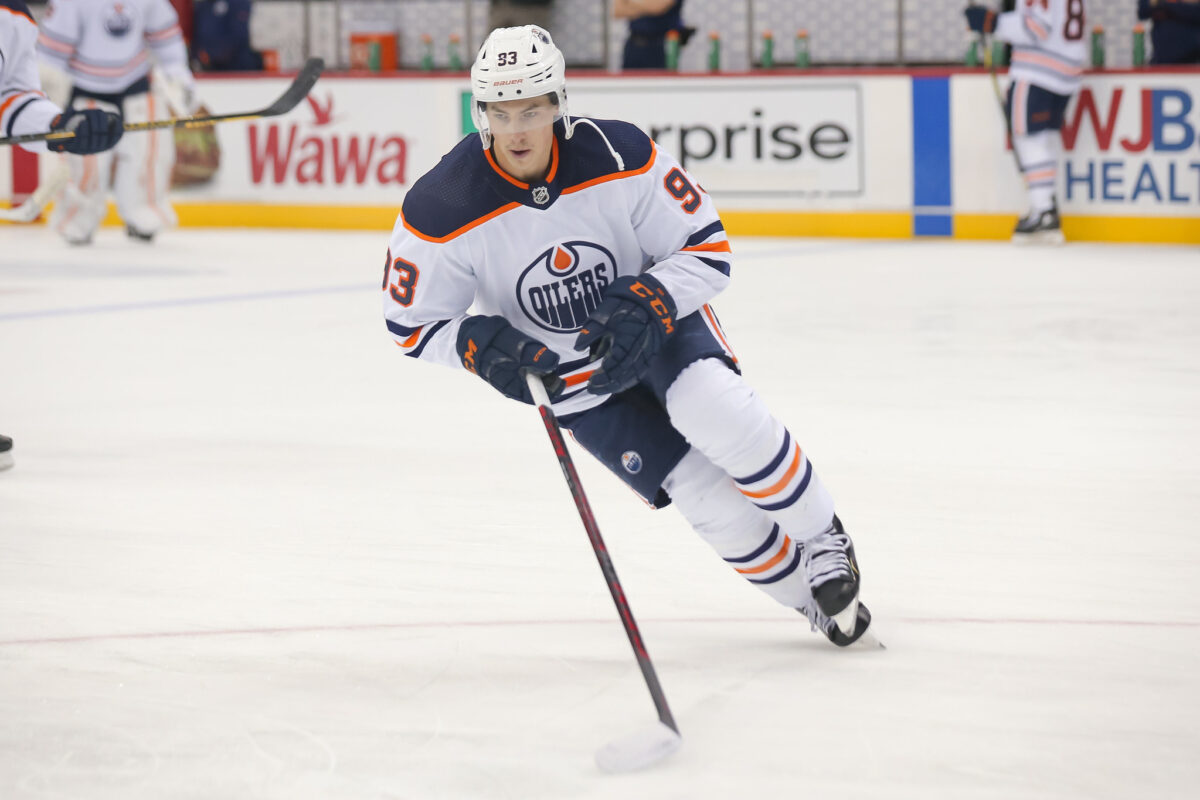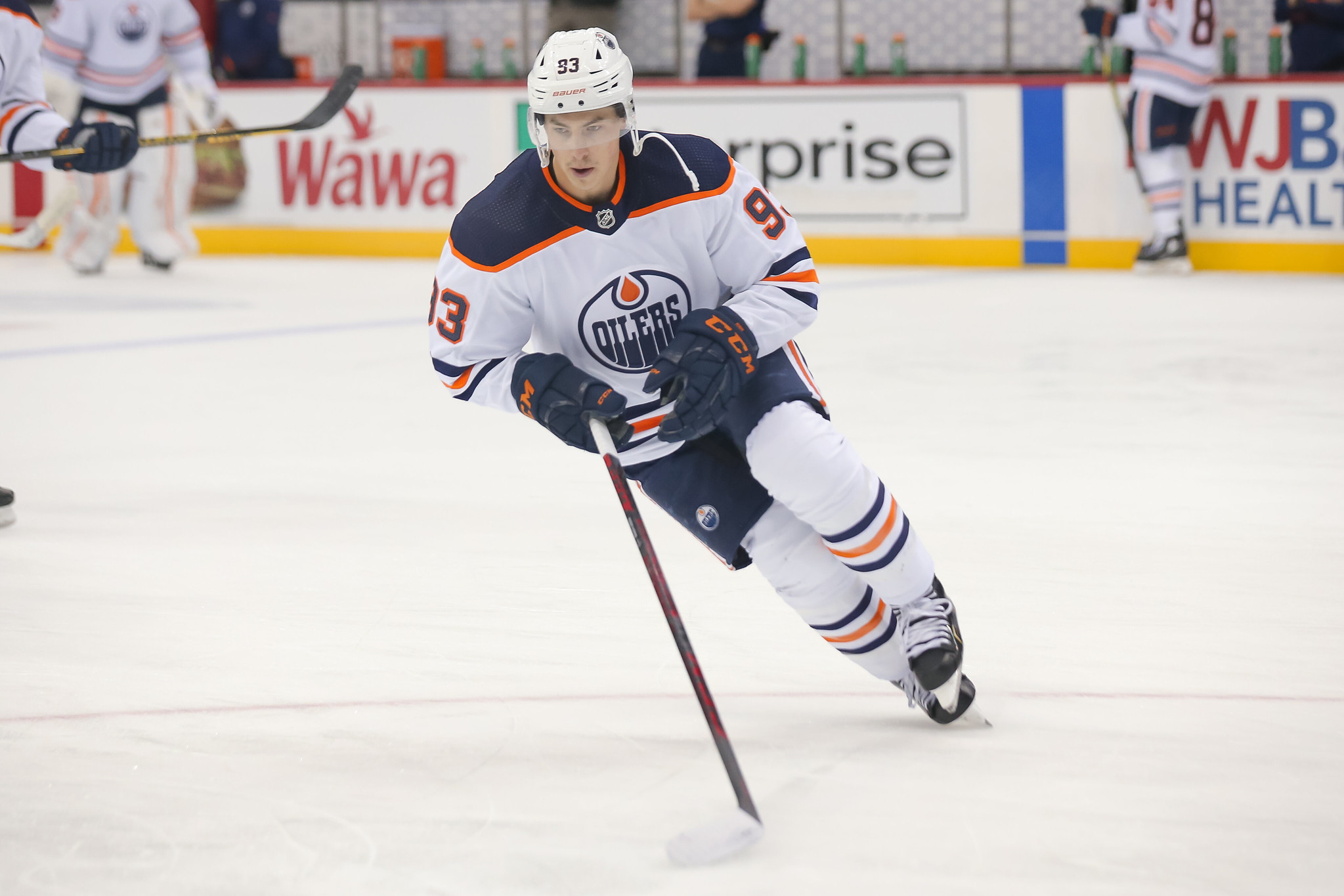 Most Oilers fans felt that the deal was already a bargain based on what Nugent-Hopkins had provided in seasons past, though no one could have imagined it looking this good. While maintaining his solid defensive play, the 29-year-old is having by far and away the best offensive season of his career with 35 goals and 96 points through 75 games. Coming into the year, he had never broken the 30-goal plateau and had a career-high of 69 points set back in 2018-19.
With a cap hit of just $5.125 million, there are nearly 200 players in the NHL who command a higher salary. Given that there are only five players in the league with more points than Nugent-Hopkins, this deal has been an absolute steal so far. It is fair to suggest his offense may regress in the coming seasons, but this contract should still continue to be a bargain for years to come.
Hyman Has Been an Excellent Free Agent Addition
The Toronto Maple Leafs would have loved to have been able to bring back Zach Hyman after the 2020-21 season, but simply didn't have enough cap room to do so. That worked out very well for the Oilers, as they were able to bring him in on a seven-year, $38.5 million deal ($5.1 million AAV) that has worked out magnificently so far.
In his first season with the Oilers, Hyman set career highs with 27 goals and 54 points through 76 games, and provided an even bigger impact in the playoffs with 11 goals in 16 games. That season alone made his contract great value, but he has raised his game significantly in 2022-23 with 33 goals and 78 points through 72 outings.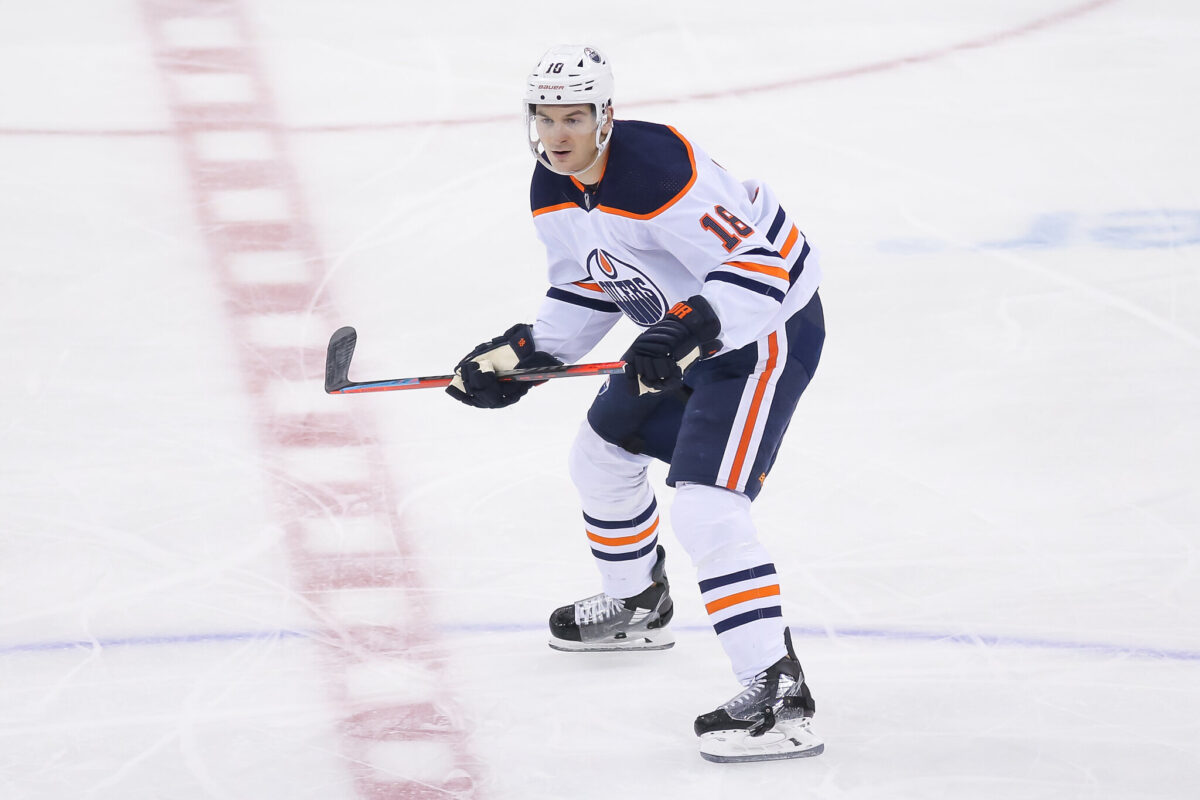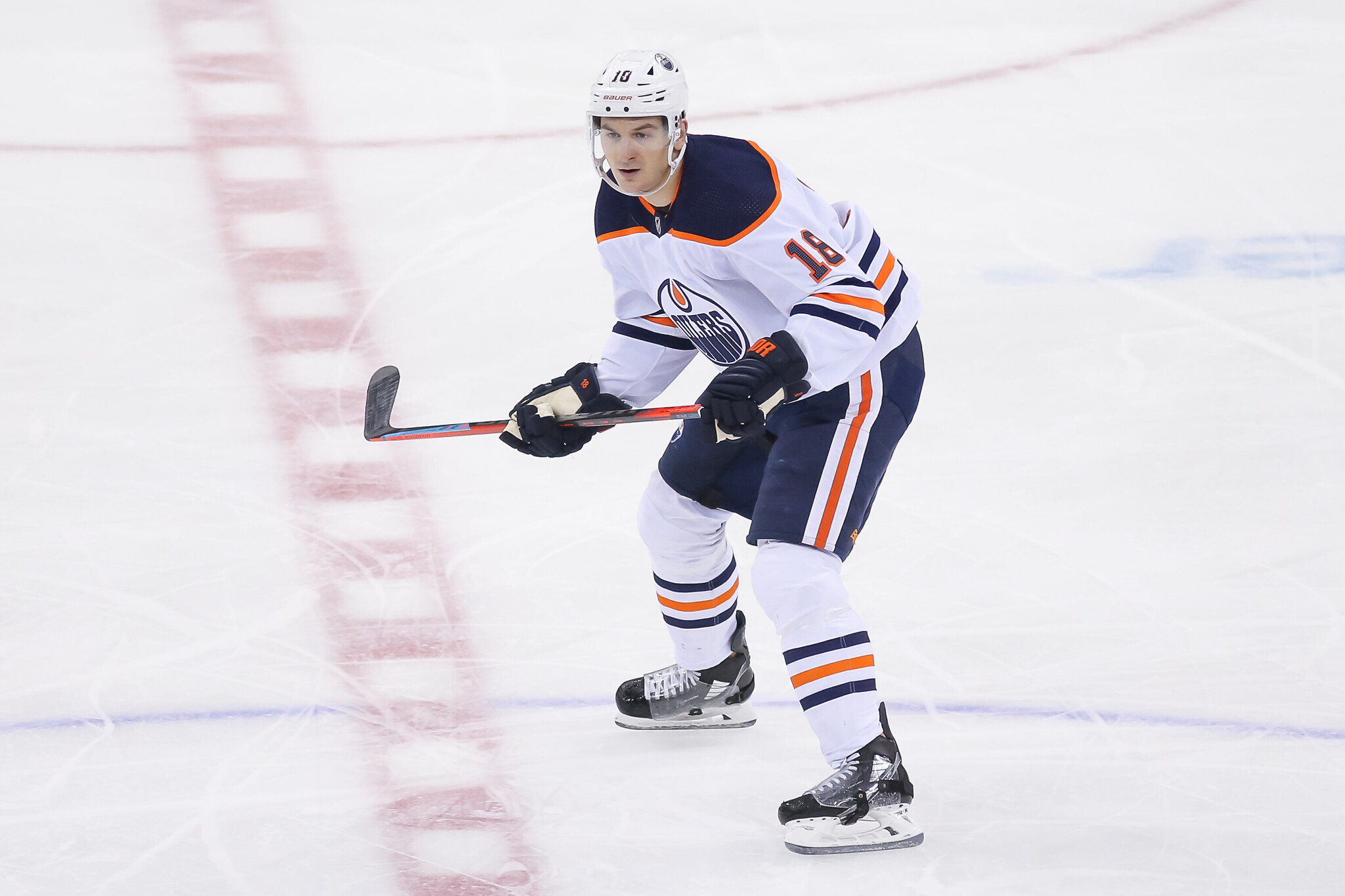 Offense isn't the only thing that Hyman brings to the table. His tenacity and relentless work ethic make him a major pain for opposing teams to go up against, and is something that this Oilers team was lacking prior to him joining the fold. Though Maple Leafs GM Kyle Dubas can't be faulted for allowing him to walk, one has to wonder if he would take a do-over if given the chance.
All 3 Give Oilers Great Shot at a Stanley Cup
While so much of the Oilers' success deservedly gets credited to McDavid, he would be the first to tell you that he is not the only reason this team has had success over the past two seasons. The three on this list, along with another forward who is on a pretty good deal himself in Evander Kane, have made the Oilers a very scary team for their opposition on a nightly basis. If they are all at their best come the playoffs, they could very well be in store for another lengthy playoff run.