If you've ever had a coworker who has completely checked out of their job but continues to draw a paycheque, you'll understand clearly by watching the Winnipeg Jets these days that Mark Scheifele has "quiet quit" on his team.
Scheifele's Second-Half Disappearing Act
Quiet quitting can be justified when an unreasonable boss expects you to do way more than your job description says you should for no additional pay.
---
---
The problem with Scheifele not showing any more drive, effort, or enthusiasm than necessary is that he's not "acting his wage" like people in a workplace do when they know they're paid too lowly for their responsibilities. Scheifele the fifth highest-paid player on the team, making a cool $6.125 million per year, and as an alternate captain, is supposed to be a leader.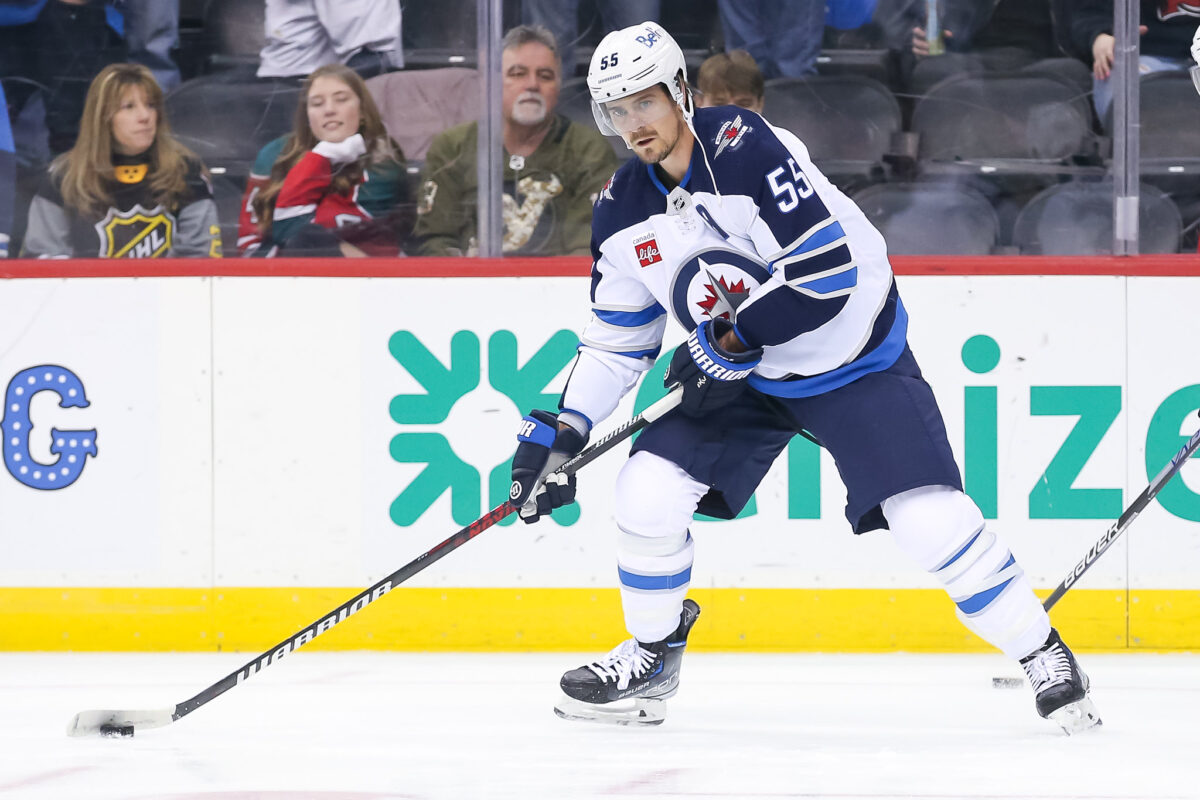 The only thing the "A" on his jersey stands for these days is "absent."
The numbers are nothing less than horrific for the veteran center. He continues to lead the team in goals with 38, but has not scored in nine and has just two assists and a minus-14 rating in that span. In three games of the nine-game scoring drought, he failed to even muster a shot.

Indeed, as the pressure's ramped up during the Jets' fight to hold onto the second Western Conference Wild Card spot, Scheifele's game has fallen right off a cliff. But why?
Scheifele Has Reverted Back to Old Ways
It seems Scheifele is lashing out against head coach Rick Bowness for being made an example of. On March 14 against the Carolina Hurricanes, after Scheifele and his linemates Kyle Connor and Nino Niederreiter were on the ice for three-straight Hurricanes goals, Bowness stapled the trio to the bench for the majority of the second period.
---
Latest News & Highlights
---
How Scheifele has responded to the benching has spoken to the quality of his character, and not in a good way.
Despite his status as alternate captain, Scheifele refused to speak to the media postgame (while Niederreiter, a newcomer, did, and gave honest and detailed responses.) When Scheifele finally appeared a few days later, he said his reason for not speaking is that "he just didn't want to" and he "didn't want to say something that you guys (the media) get some click bait from." For a player with more than 700 games of NHL experience, that's pretty petulant.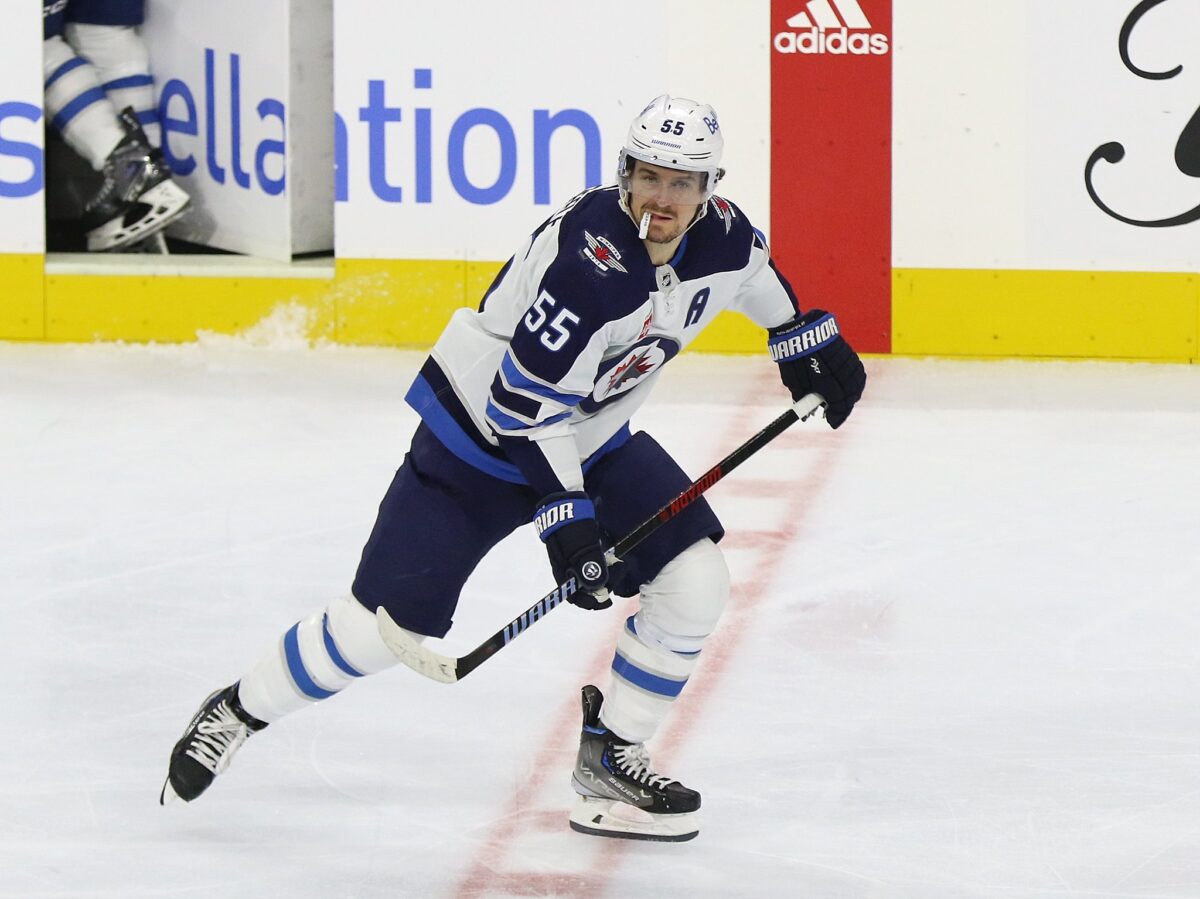 Things have devolved quickly. Upon Bowness' arrival in Winnipeg — on the heels of the club missing the playoffs under Paul Maurice and later Dave Lowry — Scheifele seemed re-energized. More importantly, he seemed willing to buy in to the new coach's accountability structure and demand that all four lines look the same when defending. For a while, he walked the walk, as he was one of the team's most productive players during their strong first half and gave a consistent, honest effort.
Just five months ago, in fact, he praised on Bowness for his no-nonsense approach.
"That's what coaches are for, to re-watch the game and re-evaluate and see where we can get better," he said in early November. "You want your coaches to hold you to that standard and not be happy with getting points when you can. Obviously, that's great, but you want coaches to push you for more and challenge you and help you along the way."
"He wants to know what the problem is, he wants to know what is going on and what is happening. I think that is what we all want. We want our voices heard. We want to be challenged. We want to be taught. We want all of that stuff. That's what these coaches have done a great job at and we got to continue to push each and every day, whether we are winning or we're losing. We have to continue to push together and as individuals. That's what makes good hockey teams."

From ' Jets counting on accountability,' Winnipeg Free Press, Nov. 2, 2022.

Now, though, Scheifele doesn't look like he wants to be challenged, taught, or push forward. He is back to playing as he did last season; while he produced 70 points in 67 games, he had the worst defensive season of his career, with his play without the puck hurting the team on many nights.
He's reverted to that form (or worse, considering he isn't operating at a nearly a point-per-game pace), once again turning the puck over frequently — he might as well be awarded an assist on the goal below, where his complete lackadaisicalness leads to him coughing up the puck — and displaying an unbecoming indifference in the defensive zone and while back checking.
The sad state of affairs with the Jets' first-ever draft pick is as sudden as it is odd. While Scheifele has never been the team's best defensive player, there were never problems with his motivation levels or ego prior to last season.
Scheifele Saying the Right Things, But Comments Ring Hollow
Scheifele, speaking to media Tuesday after his team was shut out for the third time in its past seven games and lost to the league-worst San Jose Sharks for the second time this month, tried to stay on message, but his words rang hollow.
"I think it's tough," he said of the team's scoring woes. "Sometimes they go in, sometimes they don't. Obviously right now the pressure mounts, for sure. You just gotta know there's a plan for everything. I just gotta try to keep on working hard, try to keep my head up and stay positive. And that goes for every guy in this room. We gotta stay positive for each other. We gotta continue to go to work."
Scheifele is also key member of a power play regime that has been completely incompetent, going just six for 54 in March and one for 30 in the past eight games.
"We're paid to produce, so we have to produce. That's the simplest way to put it," Scheifele said. "You know, me especially, I've got to score goals, I've got to make plays, I've got to create opportunities offensively, create some good chances and some goals. We need more of it. We need plays, we need to handle the puck better, we need to do a lot better. That starts with me."
Bowness, for the record, rolled his eyes when relayed Scheifele's comments in his postgame presser.
Scheifele May Be Sent Packing This Offseason, May Not Be Alone
The "A" on Scheifele's jersey may also soon stand for "asking for a trade out of town." Early last offseason, he openly mused about his future with the team, and once again, looks like he's got one foot out the door.
A trade request seems likely this offseason, and even if he doesn't request one, his shortcomings may have gotten too loud to ignore. Even "quiet quitting" gets noticed after a while.
The Jets cannot "let go" of Scheifele like a workplace can let go of a do-nothing employee, but they can "transfer" him to another "branch" of the NHL. His expiring, team-friendly contract would be quite enticing to many clubs, because when he's engaged, he's one of the league's premiere centres.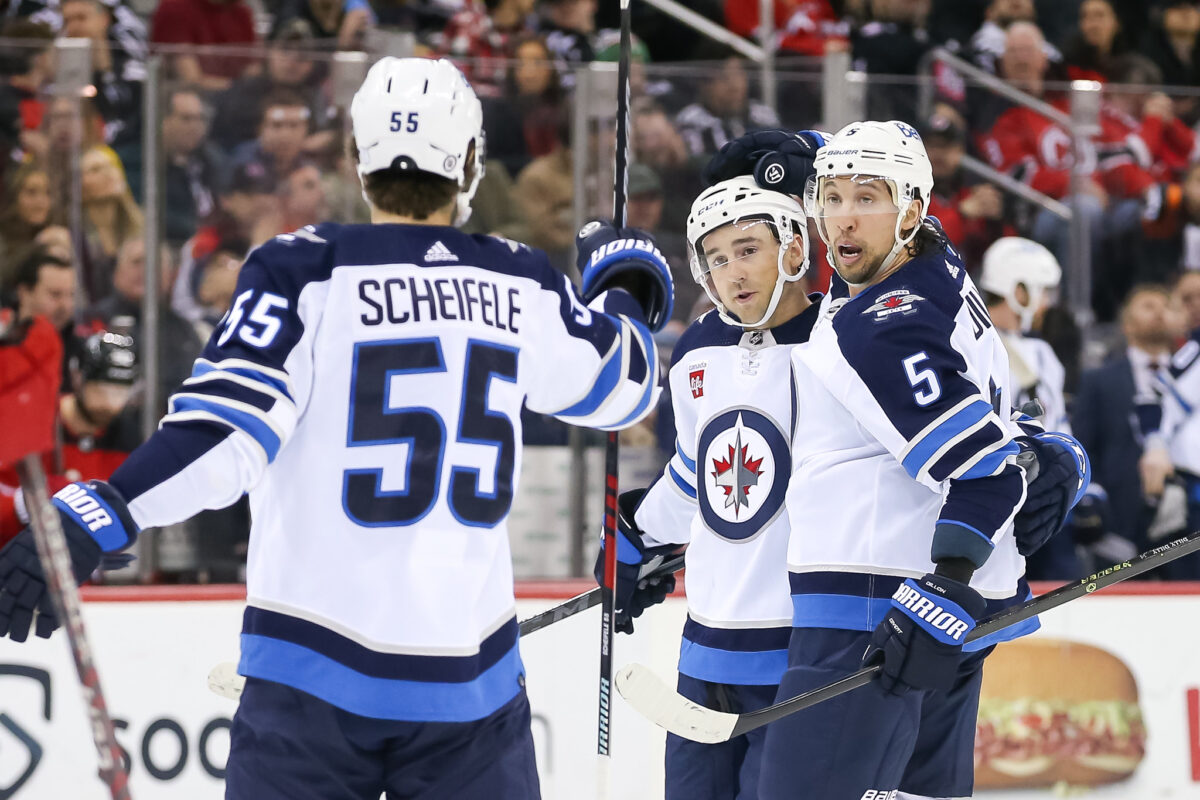 Scheifele is far from the only player who may be moved this offseason. Their slumping core — Connor, Pierre-Luc Dubois, Nikolaj Ehlers, and Blake Wheeler in addition to Scheifele — has proven once again to lack the strength of character to to do anything other than fall back on old bad habits.
Related: Jets' Slumping Core Again Displaying Lack of Motivation, Character
The going got tough in mid-January and they have not been able to stop the tailspin since. Once in a comfortable position the near the top of the Central Division, the Jets are now on the playoff bubble, and don't look like they'll make any noise even if they are to squeak into the postseason. They have just nine wins in 23 games since the All-Star Break and their Wild Card cushion is slimmer than ever.
Bowness aimed some pointed comments Tuesday directly at these individuals. "If some of these guys think they're giving us everything in their tank, they're dreaming," he said.
If the current core is unwilling to give everything in their tank over the long term, there's not much point keeping it in tact.