Wow, what a series. The Edmonton Oilers vs. Vegas Golden Knights second round Stanley Cup Playoff series is great playoff drama and a roller coaster ride for fans. The Golden Knights won at home in Game 5 by a score of 4-3, chasing Oilers starting goalie Stuart Skinner at the 15-minute mark of the second period after he let in three goals in 89 seconds. Oilers head coach Jay Woodcroft pulled Skinner and replaced him with reliever Jack Campbell who was perfect through his final 22 minutes of action. Unfortunately, the Oilers couldn't overcome the second period barrage by the Golden Knights and were unable to beat Vegas starter Adin Hill for the tying goal in the third period.
You Dance with the One Who Brought You
There was much debate on Twitter after Game 5 about who should start in goal for the Oilers in Game 6. I don't think there should be any question that you go with the guy who got you here and that's Skinner. Campbell has been strong in relief so far in the Stanley Cup Playoffs, but he hasn't had to face the pressure of starting a game. Give or take a couple of questionable goals, Skinner has been good but he can play better; in fact the entire Oilers team can play better, but there's nothing like leaving it to the last minute.
Skinner Is Strong but Not Spectacular
If you're a fan of great NHL goalies and incredible playoff performers, look no further than goalies such as Bernie Parent of the Philadelphia Flyers, Ken Dryden of the Montreal Canadiens, Grant Fuhr of the Oilers, Martin Brodeur of the New Jersey Devils or even Andrei Vasilevskiy of the Tampa Lightning.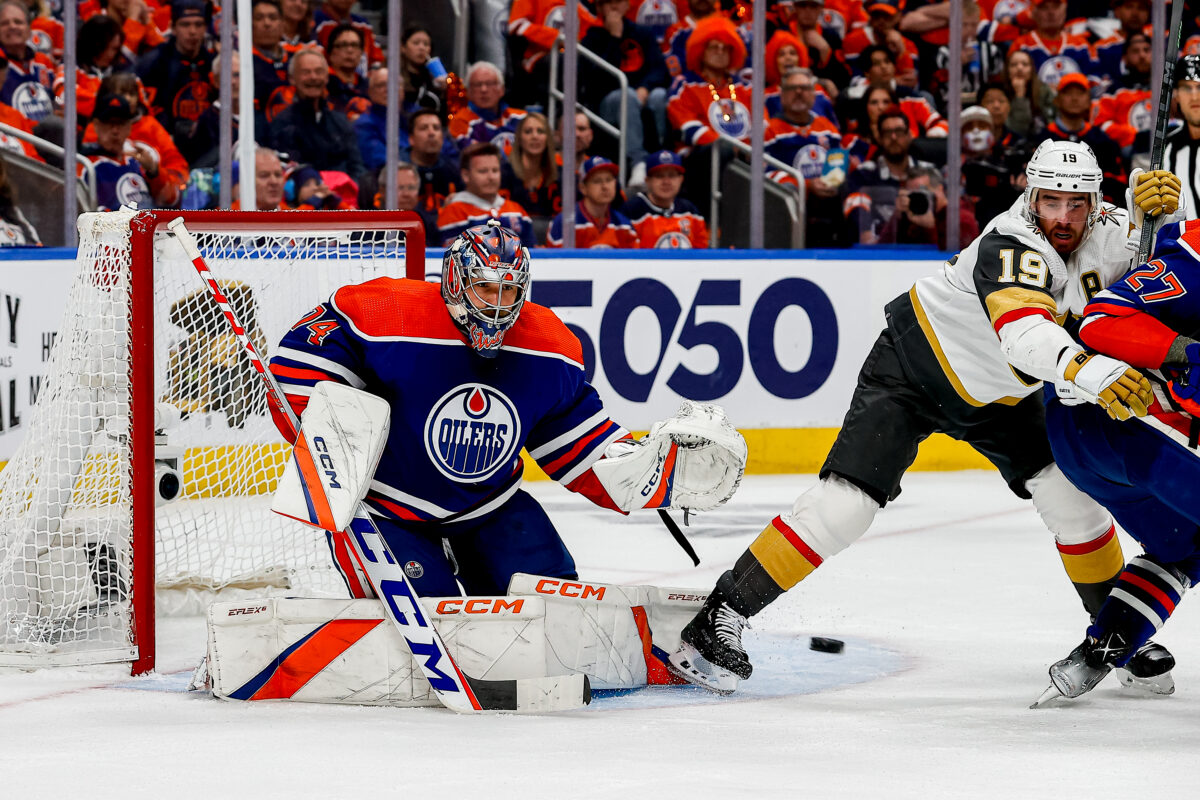 Skinner has a long way to go to even be compared to anyone on this list of great goalies, but he is young and he is a finalist for the Calder Trophy for Rookie of the Year this season. However, he has a good head on his shoulders, and has the right mindset to shake things off just like many of the NHL greats. You could make the argument that Skinner has had an Oilers team in front of him during these playoffs that has had too many costly breakdowns in their own end, but that just sounds like an excuse. After watching Skinner progress in his career and evolve into the number goalie in Edmonton this season, he has shown he is capable of more. Game 6 of the series vs. Vegas would be a great place to start.
The Stats Favour Starting Campbell over Skinner in Game 6
The Oilers' Campbell is among the Stanley Cup Playoff goaltending leaders with a .957 save percentage (SV%) and 1.19 goals-against average (GAA) in relief during 101 minutes of ice time. The argument can be made to start Campbell in Game 6 at home vs. Vegas, but after a challenging regular season for Campbell, I don't know if I would trust him enough.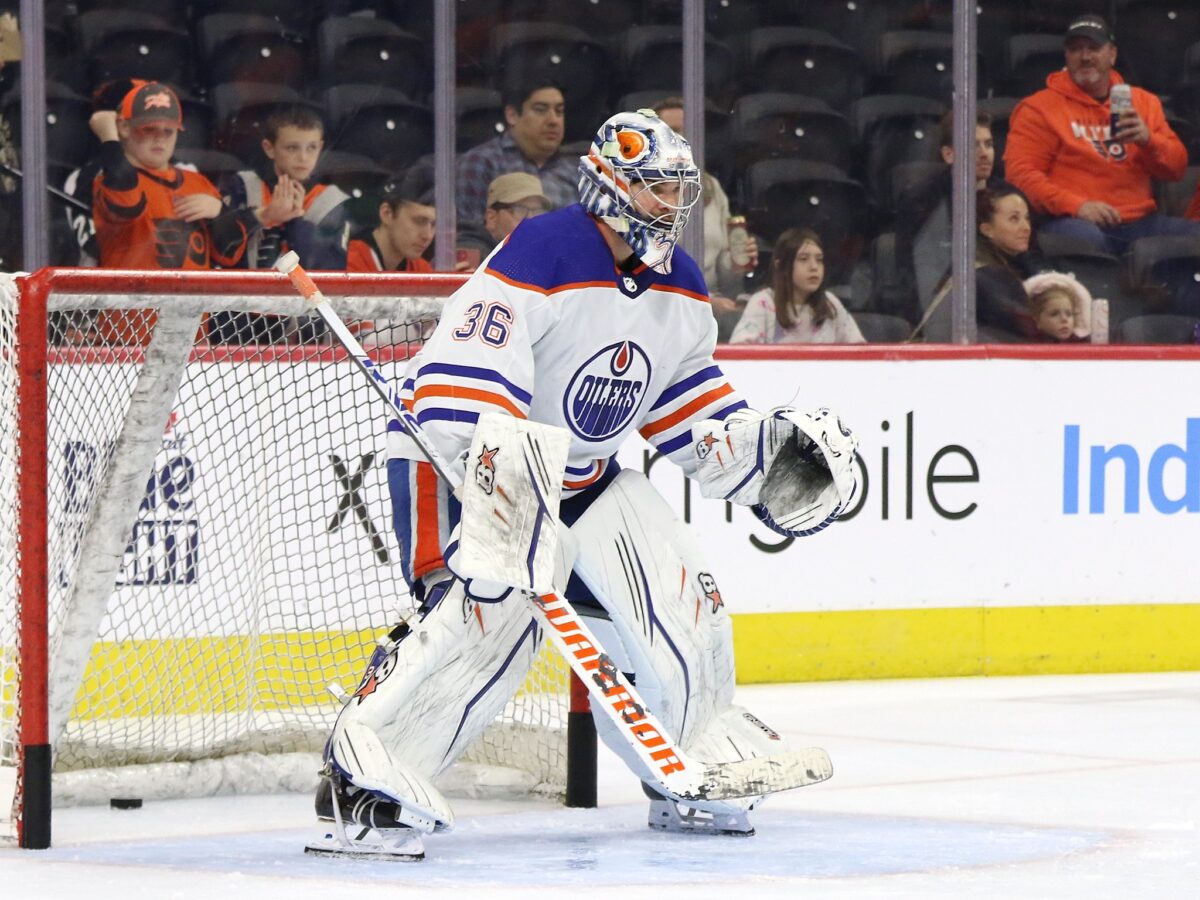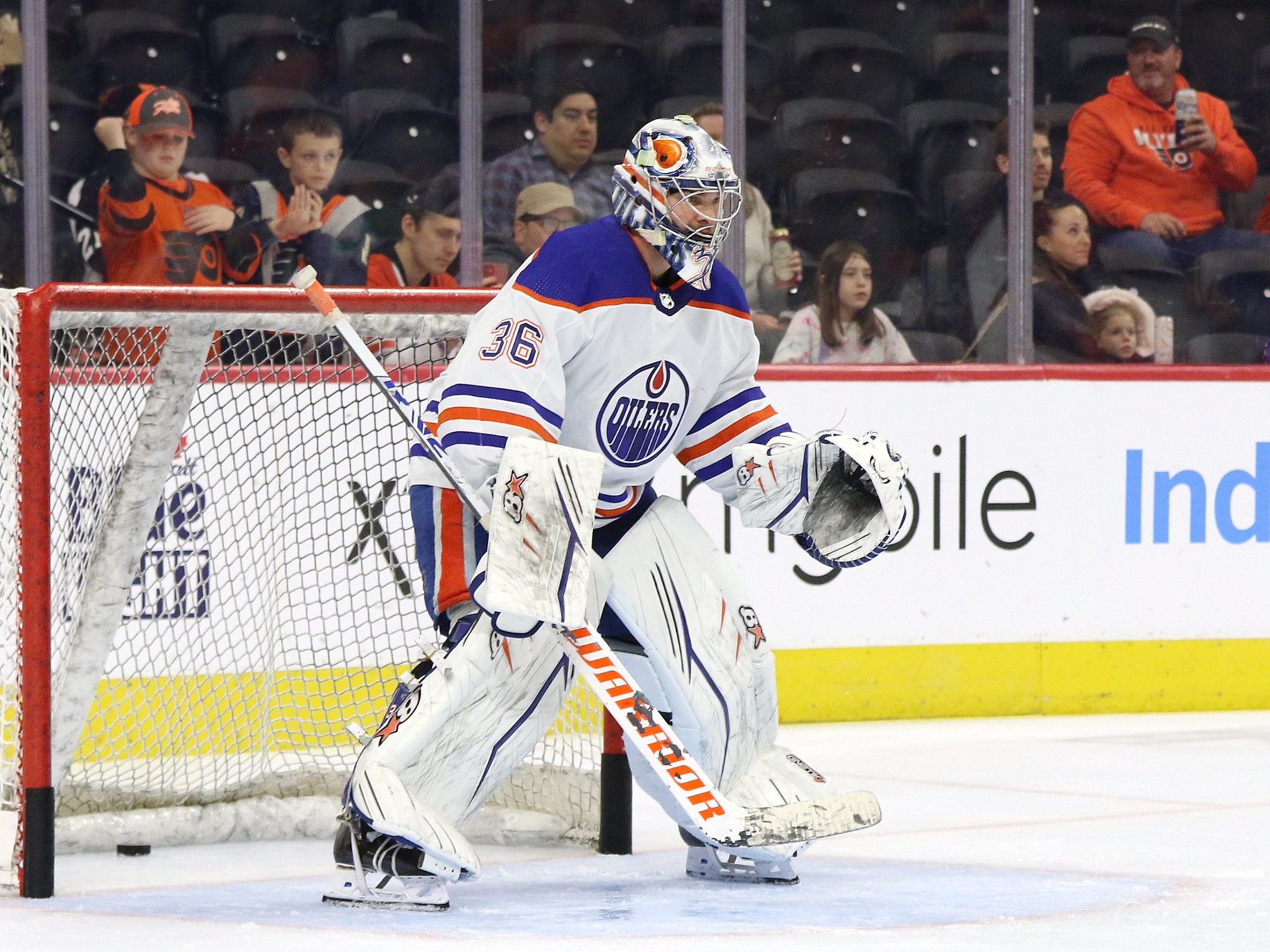 Meanwhile Skinner's numbers are nowhere near they could or should be as he has an .890 SV% and 3.52 GAA, but numbers can be deceiving because of the quality of shots and giveaways by the Oilers in their own end. Right now Campbell may have the better numbers, but everything is in relief. If you were to compare that to starting pitchers and relievers in baseball, it seems like Campbell is better suited to be a Mariano Rivera or Rollie Fingers coming in from the bullpen rather than a starter such as Sandy Koufax or Greg Maddox.
Oilers Need to Play Better in Front of Skinner
With the Oilers now in a do-or-die situation, they need to tighten things up even more in their own end. That seems to be the narrative all season long, but if they want to advance to the Western Conference Final their margin for error is now zero. I'm still believing that Connor McDavid is due for an out of this world performance, similar to what he had last year in the playoffs against the Los Angeles Kings in Round 1.
Related: Oilers Goaltending Has to Be the Difference vs. Golden Knights
---
Latest News & Highlights
---
However, McDavid could be injured and the Oilers will need to reply on Leon Draisaitl to continue to lead and inspire. Draisaitl has has been tremendous this postseason, but unfortunately the Oilers are getting beat 5-on-5 vs. Vegas and that's been the difference in the series so far.
Go with the Guy Who Got You Here
When the starting lineups are named for Game 6, it'll be interesting to see who the Oilers coaches go with in goal. My gut says they stick with Skinner. He has the right mentality, and has shown flashes of brilliance. He's also proven to be able to bounce back strong after a loss.
The Oilers just need a more disciplined all around team effort in Game 6 and possibly Game 7 in order to advance. My hope is that Skinner starts in goal for the Oilers and proves that he is the goalie of the future for Edmonton. Nothing like a pressure situation to test your mettle.
---
---