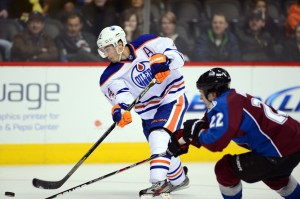 Not since the Quebec Nordiques of 1989-1991 did a team select first overall in the draft for three straight years. Those picks, though eventually traded away, resulted in a Stanley Cup Championship for the franchise in 1996. Sadly, Quebec didn't get to enjoy it, as the team moved to Colorado in 1995. But, those picks, or rather the players acquired for those picks, resulted in the ultimate goal: a Cup. And it only took five years.
Quebec/Colorado Made it Work
The NHL was different back then. There was no salary cap, so teams with deep pockets were able to stack their roster as they pleased. The Nordiques, however, had to rely on drafting, developing and trading because of their ongoing financial troubles. But, their approach to building a team was not that different to the model that exists today. Bottom out, draft high, stock the cupboards with young talent, surround them with the right veterans and boom, you have a champion. Granted, that model makes a lot more sense of paper. For the Nordiques turned Avalanche, it worked quite well.
Most teams hope to be able to draft first overall just once, let alone more than once. The Oilers are the only other modern-era team to draft first three consecutive times, but they haven't managed to snag a Peter Forsberg somehow, or trade for a Patrick Roy. But management in Edmonton has made a grave mistake, one that they are still paying for, and haven't been able to admit, at least not outwardly. They made the mistake of overestimating the players they drafted, and believing they would be enough to make this team great.
This is not a knock against Taylor Hall, Ryan Nugent-Hopkins or Nail Yakupov. They are fine players, and could become upper-echelon players some day. But the Oilers decided that those players would be enough. Rather than looking at the roster and filling out the other needs, they went with second-tier guys. They went with third-liners. They went with sub-par goaltending. They went with veterans who's experience outweighed their actual skill. They felt that surrounding their top-notch picks with mediocre filler would be enough.
The Oilers Supporting Cast is Sub-par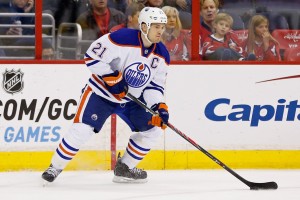 Andrew Ference is a good supplementary defenceman. But when he's your prized free agent acquisition, there's a problem. Boyd Gordon is a solid faceoff guy. But when he is expected to provide real depth at center, you're asking for trouble. Ben Scrivens and Viktor Fasth have showed moments of brilliance, but they are glorified back-ups, and at such an important position, they aren't good enough. Trading for David Perron made sense. Signing Benoit Pouliot was a good idea. Even Mark Fayne has been a pleasant surprise. They are a start. But they don't address the need for quality centermen, and they can't provide stability in goal.
Assuming that three first overall picks will solve all your woes is not only a gross misstep but it's an overestimation of talent. Even if Sidney Crosby was one of those three picks, he still needs more around him to succeed. Look at the Penguins now. Their lack of depth has hampered their chances at another championship despite a lot of regular season success. Having superstar forwards is a luxury. Having a strong team from top to bottom is building the right way. The Oilers have players with some individual talent, but they don't have a team. The mix isn't right. Management expected that these guys would grow up together, and grow as a team and a core together, and the rest of the roster would be interchangeable parts. That hasn't gone to plan. But, there is a silver lining in this storm. There's still time.
It's been painful. It's been excruciating to watch. The players are frustrated. The fans are infuriated. The coach is exasperated. But this group has only been together a few seasons. All we could hope for is that management realizes the errors they've made. The Oilers certainly aren't the first team to see years of futility. But, those first overall picks hang over their heads. They have three of what some teams don't even have one of. And fair or not, it puts them in a separate category. Something to keep in mind however, is would any of those players been selected first if Patrick Kane, John Tavares, Steve Stamkos, or Nathan MacKinnon were in their draft classes? Probably not. Although they were the best available that particular year, they aren't franchise altering talents.
All is not Lost for Edmonton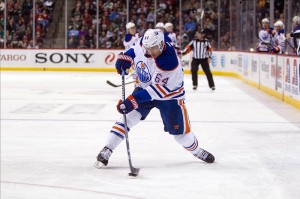 The Oilers were lucky to draft high. The players they chose are still at the front-end of their respective careers and there's still plenty of time for them to develop. The environment in Edmonton right now is toxic. Fans are turning on the team, players are visibly fed-up of the situation, there may or may not be trouble in the dressing room. It's not easy under these circumstances to thrive and grow as a player. It may be premature to label these guys overrated, especially considering how things have gone on the ice overall. But, perhaps too much was expected of them because of a draft status. Making knee-jerk reaction trades isn't going to help right now. Giving away the young talent to move up a few spots in the standings won't do much for long-term success. The Oilers are operating from a point of weakness, and that's the worst time to start wheeling and dealing.
With the way the season has gone, there may be another first overall pick in the Oilers future. Connor McDavid has been labeled the best since Crosby, and his stats are superior to that of number 87. Is that assessment accurate? There's no way of knowing, but McDavid may very well be that real franchise player that every team covets. Is he going to solve all of the Oilers problems? No, because they have deep areas of need that must be fixed. First overall picks don't change things overnight. Once this team really begins to understand that, then and only then will they will be on the road to change. Let's hope that behind closed, the process has already begun.
Marcy, a former hockey player, is a hockey correspondent on CTV News and TSN radio. She began her career as a Sports Journalist in 2009 and has been part of The Hockey Writers since 2010, where she is currently a senior writer and editor.