There's no need to rehash the past four years between Jesse Puljujärvi and the Edmonton Oilers. The story is well documented; the consensus top-three pick who fell to the Oilers at fourth overall in the 2016 NHL Entry Draft was a good news story, but things went downhill from there. The fact is, the solution was obvious to all but the people making decisions about his development, and now, he's done exactly what he should have in his rookie season – return to Finland, work on his skills (both hockey and language) – to become the player who turned heads as the MVP of the 2016 World Juniors Championships.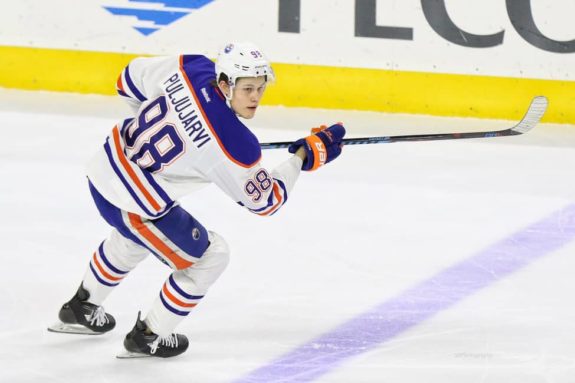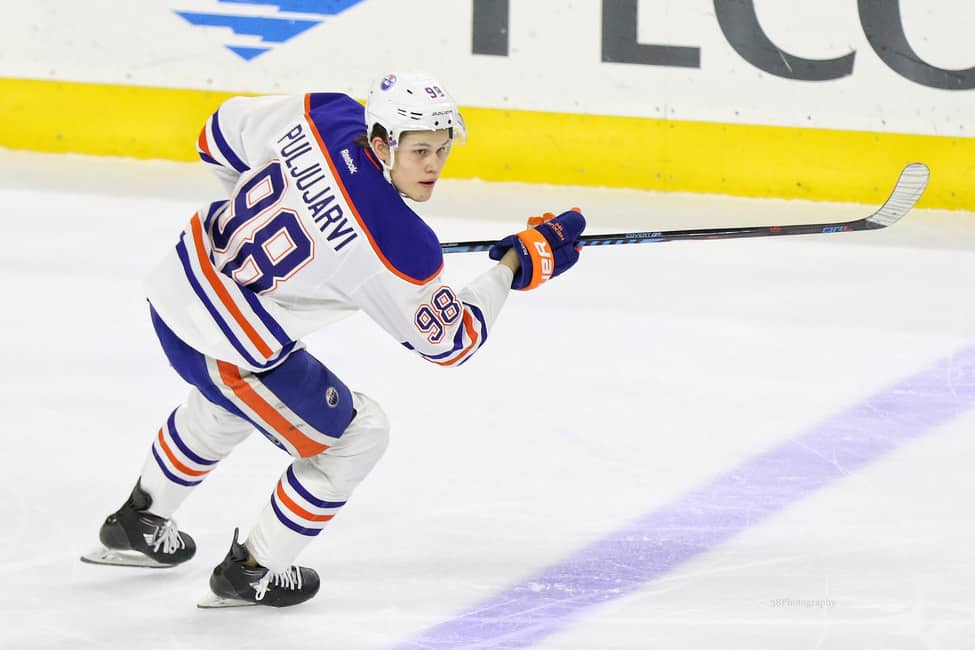 Puljujärvi hit his stride almost as soon as he returned to Finland, as Oilers fans caught glimpses on YouTube or Twitter of the skills they thought their team had added. The win/loss record of Oulun Kärpät in the Finnish SM-Liiga likely never had, or will again have so many Edmontonians keeping track. And yet, he didn't want to rejoin the Oilers.
It's an underlying fear in Edmonton. So many great players have left town or refused to come at all. The bitterest folks may not have wanted Puljujärvi to reclaim his career, but give full credit to Oilers general manager Ken Holland, whose patience and open door allowed Puljujärvi to give the NHL, and the Oilers, another shot when he was ready.
It Isn't Always About Scoring
Early interviews showed a significant improvement in Puljujärvi's English, a major issue the first time around, and he is now able to communicate and even joke around a little with the media. When the season started, he was, rightly, placed in the middle of the roster. By virtue of his size and speed, he's more than a fourth-liner, but head coach Dave Tippett likely wanted to see what he had before giving the young Finn a prime spot on Connor McDavid's wing.
His path to the top line seemed clear, though, as those early games progressed. While players like Zack Kassian were spinning their wheels, Puljujärvi was making plays, and even if he wasn't showing up on the score sheet, he was noticeable, in positive ways.
The fourth-overall pick was doing everything but scoring, with positive advanced stats and a noticeable effect on game flow. Meanwhile, as Alex Chiasson had trouble trying to recreate his power-play magic in front of the net on the top unit, it was time to try something new. Tippett gets credit for recognizing that his lineup needed an adjustment and moving Puljujärvi up late in a game. Days later, McDavid and Ryan Nugent-Hopkins welcomed a new teammate to the top line where he was always best suited to be, and it didn't take long for him to produce.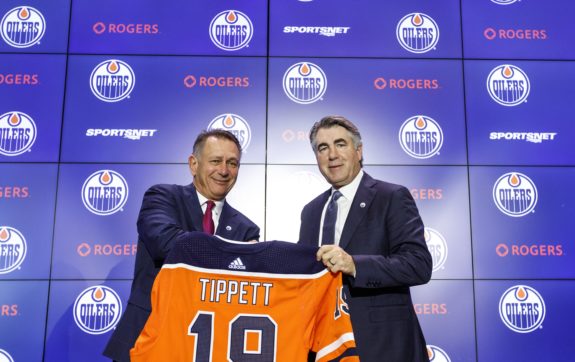 In many ways, Puljujärvi, this version of him, is exactly what Edmonton's top-six has been missing. He's a big, fast winger with puck skills, the role Leon Draisaitl played a couple of seasons ago. Now, as a centre and the driver of his own line, the Oilers are better served with Draisaitl where he is.
Puljujärvi brings many of the same attributes to McDavid's wing as a player like Zack Kassian, but with a bit more hockey smarts to match his speed. And while Puljujärvi doesn't default to violence, his six-foot-four, 200 lb frame means he can support his teammates if it is ever required.
Expansion Draft Protected List in Flux
As long as Puljujärvi's level of finish (no pun intended) continues to improve, he could be a key cog going forward. It does pose an interesting problem for the Oilers' GM, although it was the conundrum Holland hoped to have when he brought Puljujärvi back. Edmonton's depth will mean they can't protect all their promising players. The odd person out could be a defenseman like the young and promising Caleb Jones or, depending on how his season and contract negotiations go, pending UFA Adam Larsson.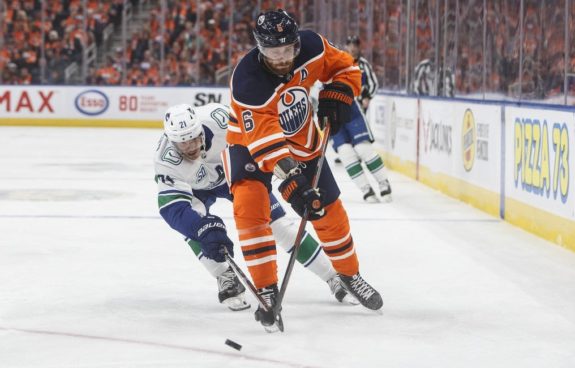 As the team is built today, Edmonton looks better situated to lose a defenseman than a forward, based on depth on the current roster and the prospect pipeline. A loss on either wing on the top two lines could cause a lesser player in the bottom-six to play above his capabilities. If things had gone a different way, Puljujärvi might have been the odd one out, a potential reclamation project for Seattle Kraken general manager Ron Francis. Instead, he looks to be reclaimed, happy, and once again an Oiler.
---
---
Canadian, Hockey Fan since birth, Husband, Father, and follower of all things Oilers and Kraken.