Oilers Nation can rejoice! The Edmonton Oilers have finally gotten a deal done with restricted free agent defenseman Ethan Bear. The 23-year-old was inked to a two-year $2 million per season deal on Monday night, as per news broken by Elliotte Friedman.
The Oilers confirmed the signing a few minutes later on their official social media accounts and through a post on their official website, noting: "Good news Bears!"
There was buzz earlier in the week and a report by TSN 1260 host Jason Gregor that the Oilers had offered three options. Bear chose the second one, going with a two-year pact that will see him make $4 million and go back to the negotiating table with a $2.4 million qualifying offer guarantee.
The breaks down as:
Year 1 – $1.5M
Yr 2: $2.5M
Speculation was that Bear might sign for anywhere between $1 million and $2.5 million, depending on the length of the deal. The Oilers didn't have a lot of cap room to play with and this amount puts Edmonton over the cap ceiling by $2.19 million. They'll need to be some additional moves to become cap compliant.
That said, at just 23 and already averaging almost 22 minutes per game, Bear's deal with the Oilers should be seen as a great value for the organization and a contract he should outplay. There is room for growth in his game, but with how quickly he progressed this past season after being a surprise in camp, his ceiling for potential is perhaps unlimited.
Oilers Now host Bob Stauffer said of Bear signing:
Ethan Bear led all NHL Rookies in TOI last season (21:58). A smart transition D that thinks his way around the ice…Bear is not timid…as illustrated in his scrap with M.Tkachuk.
The Regina, Sask., native was selected as a fifth-round pick by the Oilers back in 2015.
Related: Oilers News and Rumors: Barrie, Bear, Holloway, Broberg, More
How Good a Deal Is This?
While some are arguing that it's a bit surprising Bear got to the $2 million mark without any leverage and in the current NHL economy that is seeing players come off free agency well under value, Jim Matheson of the Edmonton Journal makes an interesting point and cites the second year of the contract as key.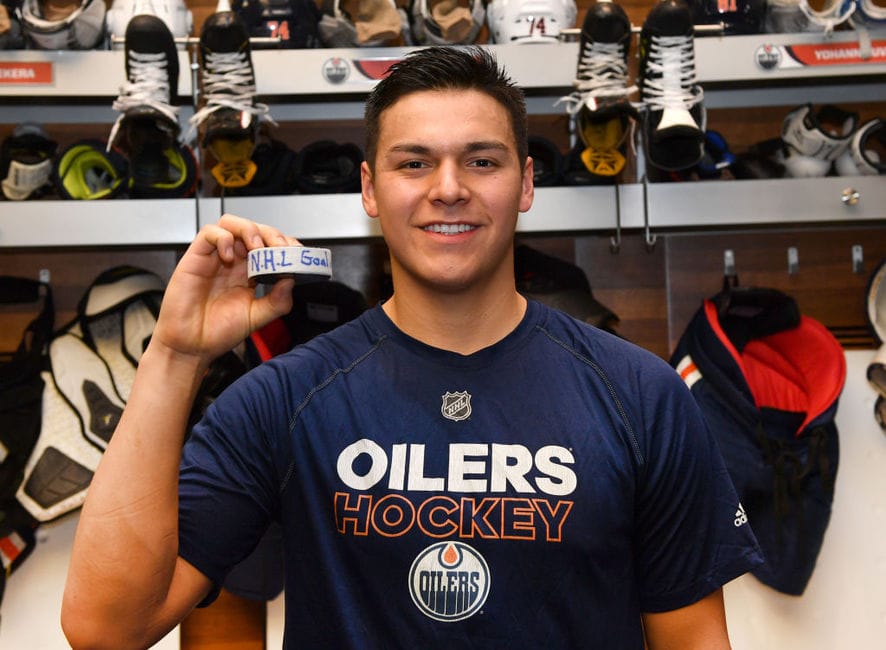 Matheson writes:
"Bear got more money this upcoming season $1.5 mil than Oilers could have given him because he had no arb rights but they are also getting him possibly cheaper in 2021-22 on the second year at $2.5 mil if he has a strong 56-game season this time around."
In other words, had the Oilers played hardball and signed him for $1 million and for one season, they'd have done well in the short-term. But, if Bear knocked it out of the park during the 56-game 2020-21 season, he could have come back to Edmonton with much more leverage. The Oilers might have been forced to pay more than the $2.5-$3 million this contract averages out to be.
In the end, everyone seems to win here. Bear gets two years, the Oilers get a second season in the deal and both sides get to come back and talk again in a couple of summers.
Next: NHL Rumors: Canadiens, Lightning, Islanders, Senators, Oilers, More