In today's NHL rumor rundown, Monday is full of chatter about the Montreal Canadiens and their addition of NHL veteran Corey Perry. Meanwhile, there is buzz the Tampa Bay Lightning might head back to free agency after making a trade with Ottawa. Are the Edmonton Oilers close on a deal with Ethan Bear? Finally, where are things at between the New York Islanders and Mathew Barzal?
Is Montreal Done After Corey Perry?
We mentioned last week that there was talk the Montreal Canadiens weren't done improving their team. They added Corey Perry on Monday in what has to be a decent low-cost bet. But, are they done?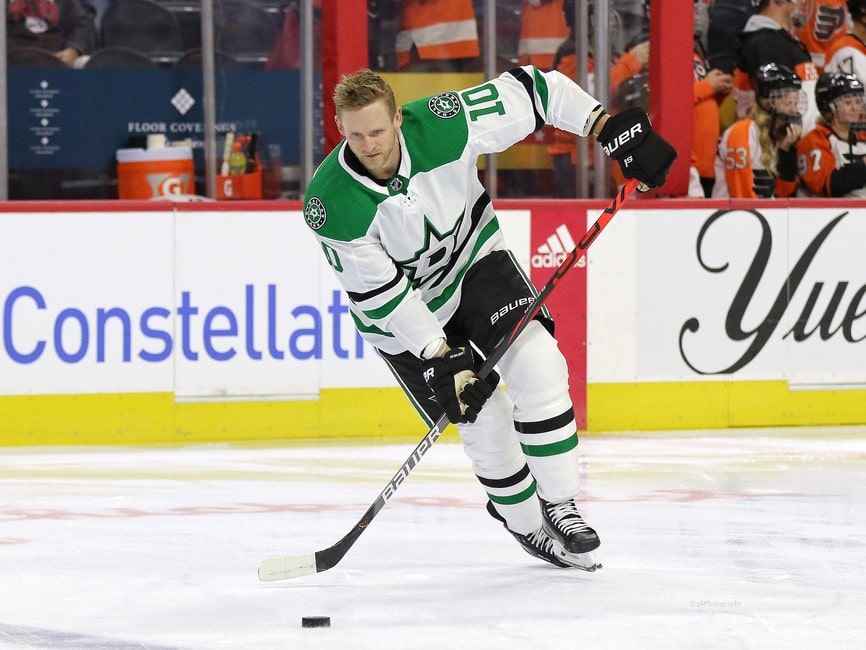 Perry's $750K deal with the Canadiens now puts the club at 23 player on the roster and a projected salary cap of $82,616,309, which puts them $1,116,309 over the ceiling. They'll be additional moves before the season to get under the cap. This could include placing Jordan Weal on waivers or placing another player in the taxi squad.
The Habs just added a player that comes through in a major way during the playoffs. It suggests they are building a team that is going to go for it in 2020-21. He's got experience, grit, and the ability to add timely goals.
Related: Canadiens News and Rumors: Perry, Frolik, World Juniors & More
Lightning Could Dip Toes Back Into Free Agency
According to James Mirtle of The Athletic, now that the Tampa Bay Lightning have cleared some cap room with a trade on Sunday, the team might be in the market for a depth defenceman. Mirtle writes: "Wonder if Tampa tries to add a solid free agent now that they have a little room… depth defenceman maybe?"
After moving blueliner Braydon Coburn, forward Cedric Paquette and a second-round draft pick in 2022 to Ottawa, the Lightning have a little room to play again and speculation is that they may see if a player like Sami Vatanen can be picked up for low cost in free agency and turn into their next Kevin Shattenkirk.
Senators Sign Stuetzle
The Ottawa Senators made a trade on Sunday, but also took care of some other business as the team signed recently drafted Tim Stuetzle to an entry-level deal. The contract, as per Cap Friendly, breaks down as such:
$925,000 cap hit
$3,425,000 AAV
$10,275,000 total value
$832,500 Base (all 3 yrs)
$92,500 Signing Bonus (all 3 yrs)
$80,000 Minor (all 3 yrs)
$850,000 Sched 'A' Bonus (all 3 yrs)
$1,650,000 Sched 'B' Bonus (all 3 yrs)
Barzal and Islanders Not Close on Deal?
While there's not much time left in the offseason to get players signed and to camp, the news that the New York Islanders and restricted free agent Mathew Barzal are still not close on financial terms for a new deal is a bit troubling.
As per David Pagnotta of The Fourth Period, the two sides still have some work to do before a contract extension will be finalized. He writes:
With Islanders camp set to start in a week, contract negotiations with RFA Mat Barzal are expected to pick up, I'm told. A deal isn't close (as of this afternoon), but there has been an open dialogue (daily talks) & Barzal was set to return to the Island as early as this weekend.
Things are ramping up, but the problem is, there's not a lot of time left to get things figured out.
Related: Braydon Coburn's Legacy With the Lightning
Oilers Have Three Offers Out to Ethan Bear
TSN 1260 host Jason Gregor provided some information on the contract talks between the Edmonton Oilers and Ethan Bear's representation on Sunday. He notes the two sides are still chatting and the Oilers are looking at three different options.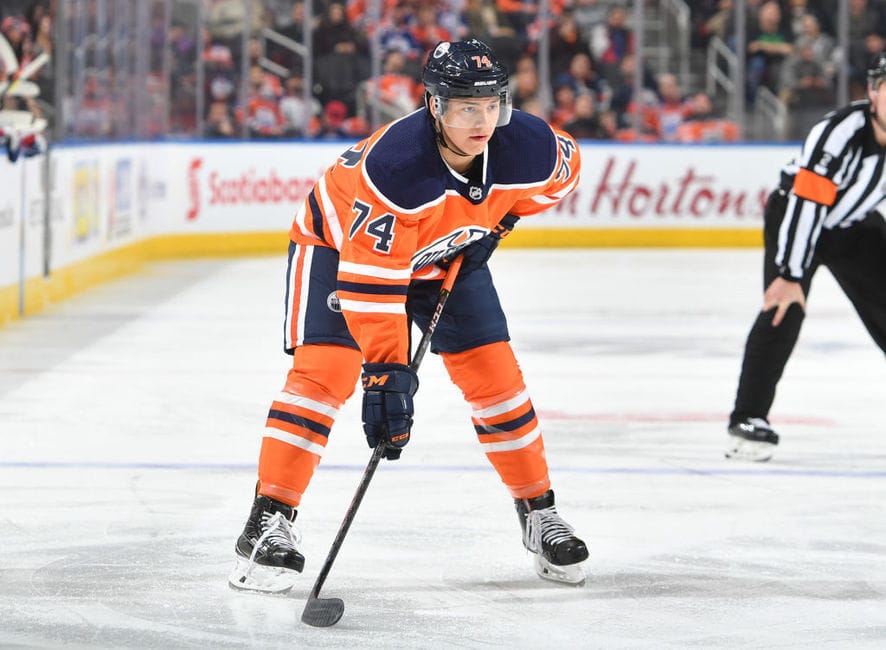 Gregor writes in a two-part tweet:
Ethan Bear update: His agent, Jason Davidson and Oilers continue to have talks. One, two and three year deals have been discussed. Talks have been cordial. They just disagree on $$ at this time. Bear is skating in Kelowna.
Gregor then went on to talk about the timing of Bear traveling to get to Edmonton's training camp on time, hinting that a deal is probably close.
Catch up on all the latest NHL Rumors