After a big win against the Americans to open the World Juniors on Friday night, the Russians came crashing down to earth after they lost a winnable game to the Czech Republic.
Related: 2021 WJC: 3 Takeaways From USA vs. Russia
Team Russia never looked in control of the game, and even when they gained any momentum, it was immediately wiped away by a goal. Group B is now a mess, and nothing is certain. After this 2-0 loss, the Russians will have an uphill battle to get their tournament back on track. Here are the takeaways from the game.
Askarov Rebounds Nicely Despite Loss
The loss doesn't fall on the shoulders of goalie Yaroslav Askarov. In fact, he rebounded nicely after a rather poor showing against Team USA to open the tournament.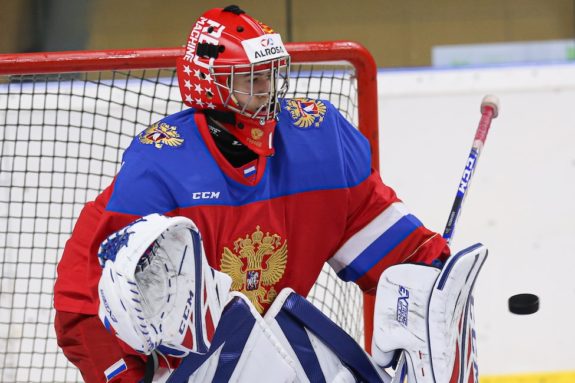 The first goal scored by Filip Koffer was not Askarov's fault. It was a great play made by Jakub Rychlovsky and a perfect pass to get the puck over to Koffer before he made a perfect shot leaving Askarov little to no chance to get over and make the save.
The second goal was more questionable, but also wasn't the worst goal Askarov will ever let in. Martin Lang made a great play to get a breakaway and finish.
The Russians surely would have liked to see Askarov make a key save on the second goal, but he gave them a chance to win the game. He stopped 27 of 29 shots and made some big saves that could have had Team Russia down by a wider margin had not not played as well as he did.
This game came down to other problems, and if Askarov continues to play like this for the rest of the tournament, the team will be happy. All you can ask for is a chance to win every game, and he provided that last night.
Where Was the Agressiveness?
When Russia opened the tournament against Team USA, fans wondered who would match their aggressiveness, which was considered a team strength. It was missing in this game, almost non-existent. In the opening game of the tournament, the Russians forced the issue. Their forecheck was aggressive and forced turnovers, they were quick on the puck, and they made life difficult for the Americans.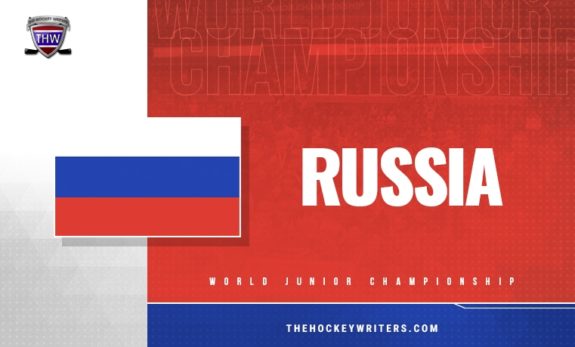 For some reason, that changed against the Czech Republic. They weren't the same team we saw earlier. Being aggressive was the key to their victory, and for them to get away from that was disappointing.
This can't become the norm. If they intend to medal in the tournament, they need to be aggressive. They need to force other teams to make mistakes, and they need to capitalize on those mistakes. They have to hope that this is an outlier, not the trend.
Offence Still an Issue?
Just when it seemed Team Russia's offence was back on track, they come out with another stinker and don't score a goal. Like in their pre-tournament game, they never generated any great scoring chances. Counting that pre-tournament game, they have scored five goals in three games which is not good enough. The players you expect to see dominate offensively haven't done their job.
Vasily Podkolzin hasn't done enough to create offence. Rodion Amirov and Mikhail Abramov haven't done enough either. The list continues. Other than the game against Team USA, no one has done enough to make things happen.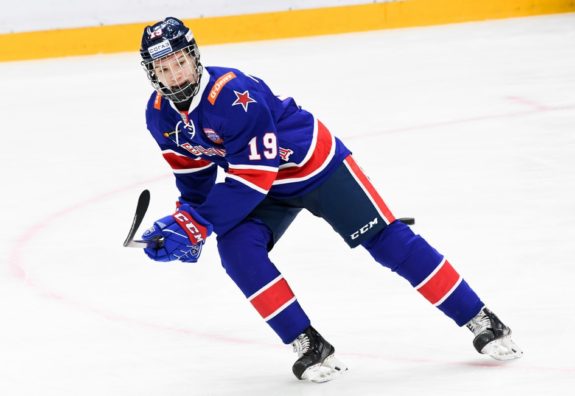 This comes back to their aggressiveness. It is what generated offence against the Americans and begs the question, why did it disappear?
Did the Russians Take the Czech Republic Lightly?
No one other than the players knows if they expected to show up and win the game. But what can be said with some degree of certainty is that the Czech Republic wanted to win this game more. They did everything right. They blocked shots, they worked hard, and they bought in and beat a bitter rival. Sound familiar? Those are all the things the Russians did to beat the Americans and what they should have done and beat the Czech Republic.
You could see what this game meant to Team Czech Republic as the game drew to a close, a game Russia should have won. Maybe the stars aligned for the Czech Republic, but the Russians did not play with the same energy and passion that they did against Team USA.
Where to Go From Here
The path to winning their pool is now muddied, but that is okay. This game should serve as a wake-up call for Team Russia. There is still a chance that they will have to play Team Canada in the quarterfinals, which they don't want.
If the Russians bounce-back and play as they did against the Americans, they will be fine. If they continue to play like they did last night, they will have a disappointing end to the tournament and be done before anyone had expected.
Team Russia's next game is on Tuesday night, Dec. 29, against Team Austria. The Austrians played the Americans close for just over a period already in this tournament. While Russia should be able to handle them easily, if they take Austria lightly, it will be a close game. It is an opportunity to get back on track and score goals.
All the 2021 World Junior Championship Team Information:
Austria — Team Preview — Roster
Canada — Team Preview — Roster
Czech Republic — Team Preview — Roster
Finland — Team Preview — Roster
Germany — Team Preview — Roster
Russia — Team Preview — Roster
Slovakia — Team Preview — Roster
Sweden — Team Preview — Roster
Switzerland — Team Preview — Roster
USA — Team Preview — Roster
Selection Camp Invites by NHL Team
Draft Eligible Players to Watch
One Player to Watch for Each World Junior Team
7 Predictions for the 2021 World Junior Championship
---
---