The 2021 World Junior Championship is finally upon us, and NHL hockey is thankfully just around the corner as well. Not only that, but the 2021 NHL Draft has a date too! The excitement is definitely ramping up as we look forward to yet another showcase of junior age players strutting their stuff for the scouts and draft pundits alike. The vaunted first round will go July 23, and rounds 2-7 are slated to take place July 24. So circle those dates on your calendar, because The Hockey Writers will once again be the place to be for your draft content as we get closer and closer to every hockey fans' Christmas Day.
Related: THW 2021 WJC Coverage
So let's start the coverage with this tournament and the draft-eligible prospects that will be featured in it. I've compiled a list of all these players, which can be found at the end of this article. But before we get to that, let's shine the spotlight on eight that you should keep a close eye on as hockey returns to your living room.
Note: This list does not include undrafted players – only first-year eligibles
Daniil Chayka, Team Russia
One of the top draft-eligible prospects for the 2021 Draft is defenceman Daniil Chayka of Team Russia. Early projections have him going in the first round, and you can definitely see why when you watch him play. In the modern-day NHL, he will be a coveted defenceman in the upcoming draft with his mobility, hockey IQ, and complete game.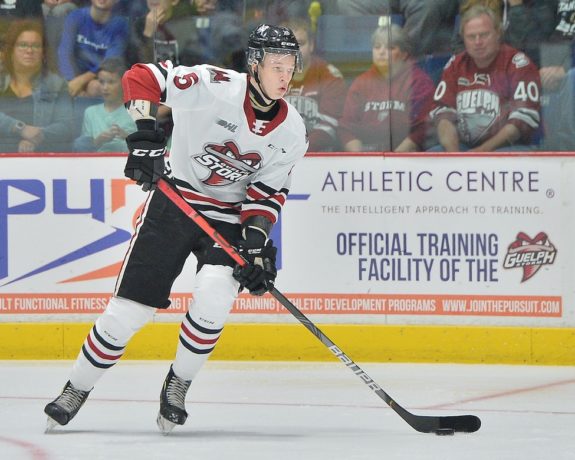 The 6-foot-3 defenceman will be looking to add to his impressive array of achievements with a World Junior gold medal in the 2021 tournament. He recently won the Karjala Cup with head coach Igor Larionov and captain Vasili Podkolzin, so the familiarity is there with the current roster. He is coming off a season that saw him score 11 goals as a rookie in the Ontario Hockey League with the Guelph Storm, and is currently on loan in Russia with the KHL's CSKA Moskva.
Oskar Olausson, Team Sweden
Another projected first-round pick in the 2021 Draft is Oskar Olausson. The slick Swede has been ranked as high as 15th by Smaht Scouting and 16th by Bob McKenzie, so his stock couldn't be higher right now. He's also backing up the hype with some great numbers in the J20 Nationelle with HV71 J20 by posting 14 goals and 27 points in only 16 games. He has also seen some time in the SHL with HV71 where he has three goals and four points in 11 games so far.
Olausson is the definition of an athlete with all the tools to be a high-end NHLer one day. His skating and hockey IQ are already at an elite level, and he's only going to get better.
He is one of those players who would have excelled in whatever sport he chose to play. A true athlete who looks "natural" in almost everything he does on ice. When he gets into stride it is such a sight to behold that you almost wish the rink was 400ft to watch him for longer.

Alexander Appleyard, Smaht Scouting
On a team decimated by the pandemic, Olausson should be given every opportunity to be an impact player in this tournament. If he can continue his play from the junior leagues, he will be one to watch as the 2021 WJC gets going on Boxing Day for Team Sweden.
Matthew Beniers, Team United States
The University of Michigan has a powerhouse of a team this season, and Matthew Beniers is one of the reasons why. He already has three goals and six points and has looked at home amongst a plethora of talent on the Wolverines. The future 2021 first-round pick is projected to go in the top-10 and could even make a case to be in the top-five when all is said and done.
Related: Wolverines Set To Dominate 2021 NHL Draft
Beniers is a playmaker, goal scorer, and checking line forward all in one, with his quick feet, hands, and willingness to do the dirty work in the corners. He also does not stray away from blocking shots and coming back strong defensively (from 'Film Breakdown: Matthew Beniers adds more elite playmaking', Michigan Daily, 8/31/20). He will be a key forward for the Americans, especially if he can continue the strong play we have seen from him so far in the NCAA.
Brad Lambert, Team Finland
Brad Lambert will not be eligible for the NHL Entry Draft until 2022, but he should still be one to watch regardless. He could actually be the first-overall pick, that's how good this kid is right now at 17-years-old. He already has the maturity, smarts, and skills to play a top-six role in the SM-liiga, so the sky's the limit as he develops into his 6-foot-0, 172-pound frame.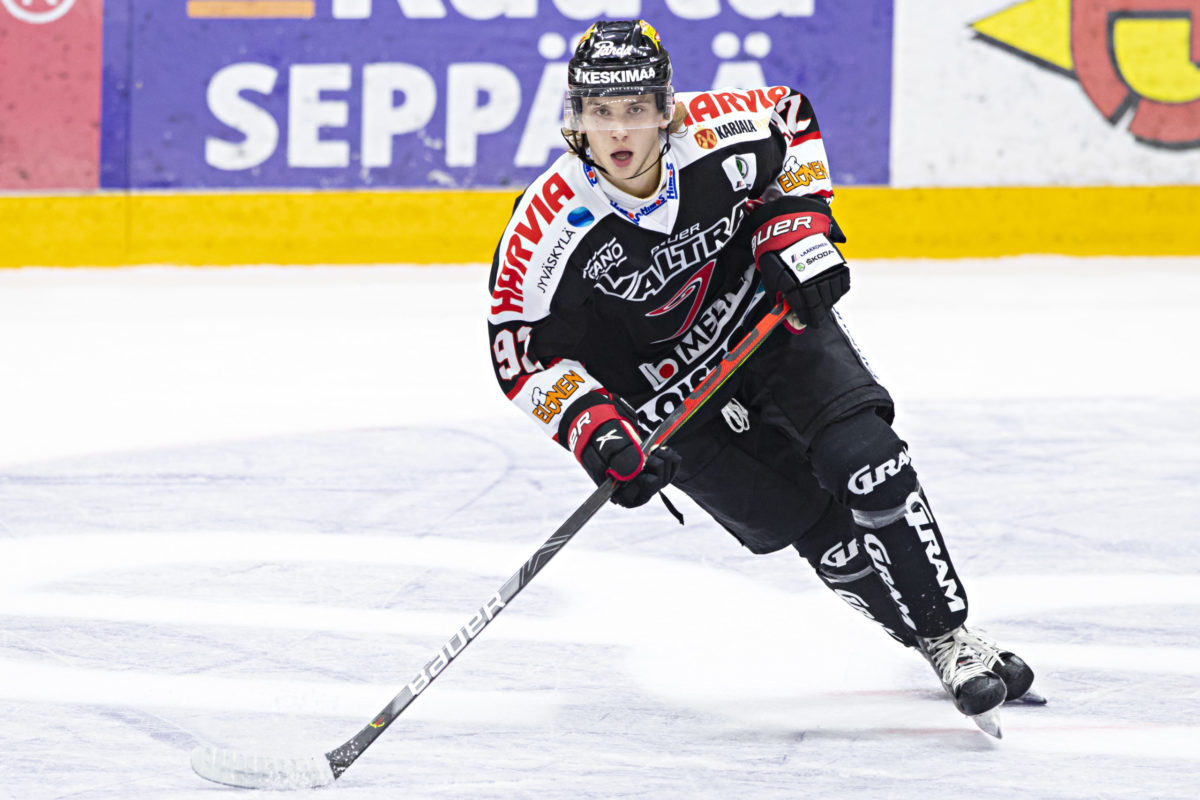 Lambert is producing against a number of older players in a men's league. He has four goals and seven points in 18 games and has been given a starring role by the JYP coaching staff as a result. He should be one to watch, not only for Team Finland but in the overall tournament as a whole. I wouldn't be surprised to see him get some awards, and appearances on the highlight reel by the end of it too.
Related: 5 Players Poised to Break Out at the 2021 World Juniors
As of this writing, Lambert is impressing everyone in the tournament already with a standout performance in his first game against Team Germany. The puck followed him around as he fired six shots on German goaltender Arno Tiefensee in just over 13 minutes of ice time. If his debut in the WJC is any indication of future performances, his first point should be just around the corner.
Stanislav Svozil, Team Czech Republic
Team Czech Republic may have nine NHL prospects on their roster, but the spotlight should also be pointed on a 16-year-old defenceman in the form of Stanislav Svozil.
Svozil has all the tools to become an elite defenceman in the NHL. His name may not be as well known as Owen Power, Luke Hughes, Brandt Clarke, and Carson Lambos, but he still should be considered a top prospect in this year's draft. He has a lot of experience in the National team circuit, playing for Team Czech Republic three times already. His debut came at 15-years-old when he was named to the U16 squad and he has not left the team since.
Related: 2021 WJC: Czech Republic's Top 3 Players to Check Out
Svozil's stock is climbing by the day, as he had a strong outing in the pre-tournament game against Team Slovakia with three assists, including a few passes that had everyone talking well after the game.
The 16-year-old defender has the vision, playmaking and mobility to make an impact in this year's WJC, and should be a standout on a team full of NHL prospects.
If there's one part of Svozil's game that stands out, it's his ability to read the ice. He plays like he's viewing the rink from a top-down perspective, making passes that fans can't even find. It's a sneaky style that makes him a seriously dangerous player to face.

Gabriel Foley, LWOH
If that scouting report does not get you excited about Svozil, then I don't know what will.
Jesper Wallstedt, Team Sweden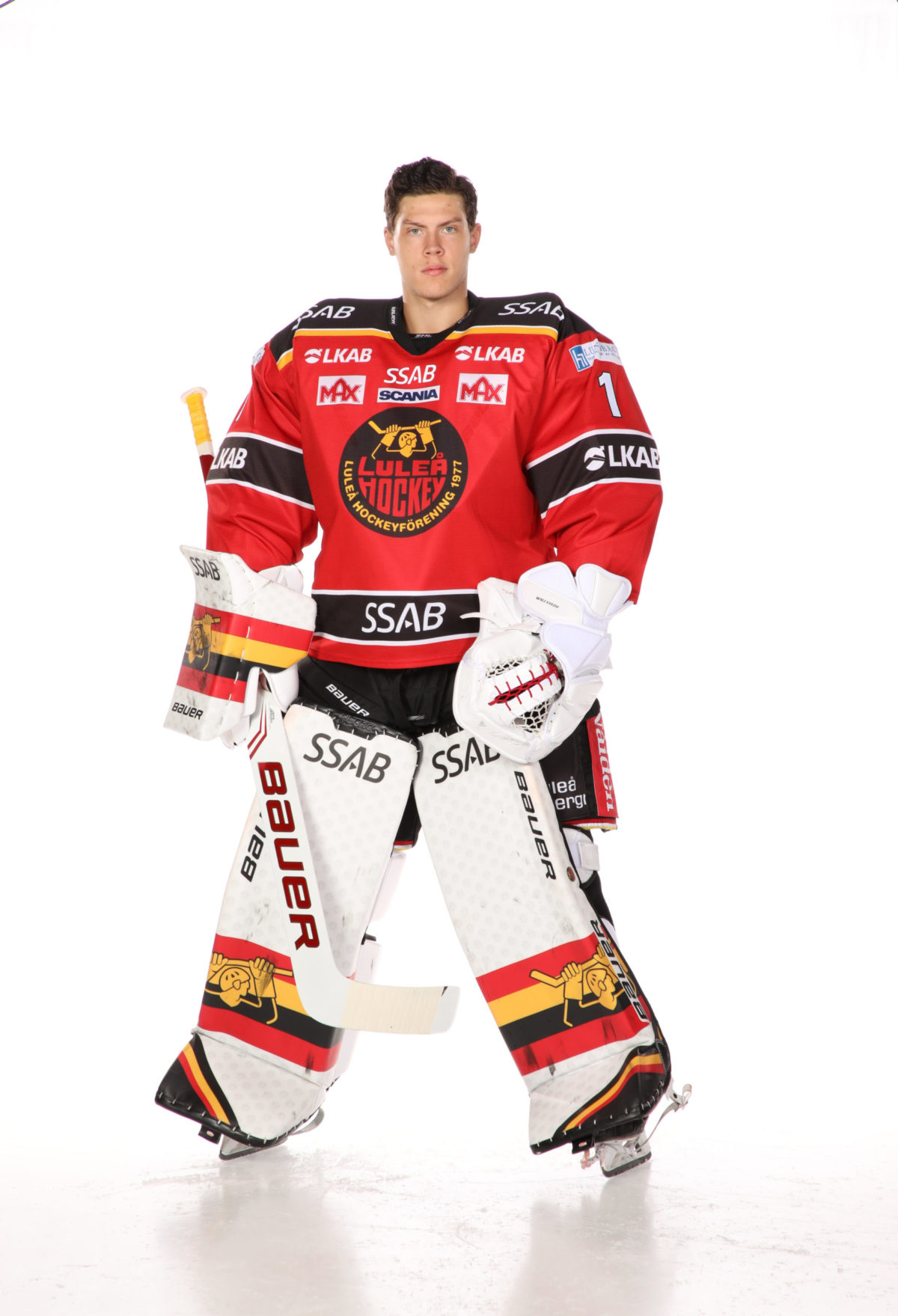 After Jaroslav Askarov was the top goaltender in the 2020 Draft and an eventual first-round pick (11th overall) by the Nashville Predators, Jesper Wallstedt will probably follow in his footsteps in a few short months. He headlines a very strong goaltending trio for Team Sweden with Hugo Alnefelt and Calle Clang and could be one of the keys to their success.
Wallstedt has a great overall package as a goaltender with his strong technical game, mental makeup, and glove hand. He also can play the puck with aplomb and help his defencemen out with quick decision making and lead passes out of the defensive zone. His skill set will make a lot of teams salivate, especially if they do not have any elite prospects in their goaltending pipeline.
Samuel Helenius, Team Finland
Joining Lambert as draft-eligible players for Team Finalnd will be Samuel Helenius. The only difference is that he is available a year earlier, and he won't be drafted until the late second or early third round. He doesn't have the same offensive upside as him, but his impressive defensive game could be what gets him to the NHL. At 6-foot-6, he can be a physical force on the forecheck, and his faceoff skills are strong at a very young age too.
[Helenius'] defensive play is strong though. He knows when to drop down and support the defenders, jumping into the corners and using his long reach to pull the puck out of scrums, get in the passing lanes, and poke check pucks away.

Josh Bell, FC Hockey
Helenius is also a strong penalty killer, which will come in handy for Finland as they attempt to improve on their disappointing 2020 finish at the WJC.
Juraj Slafkovsky, Team Slovakia
Another 2022 draft-eligible prospect making his presence known is 16-year-old Slovak Juraj Slafkovsky. At 6-foot-4, 218 pounds you can't miss him on the ice and like Lambert, is already a spotlight prospect a year before he is eligible to be selected. He had a strong showing in his first game of the 2021 tournament and will only get better as time goes on.
Slafkovsky's size, reach and offensive creativity is what stand out immediately when you watch him on the ice. He plays the game with confidence well beyond his years and was probably Slovakia's best player on day one of the 2021 WJC. Keep an eye on this guy folks, because I'm sure he will have plenty more to show us before he is drafted in 2022.
Full List of 2021 Draft-Eligibles at the World Juniors
Matthew Beniers, Team United States
Simon Becar, Team Slovakia
Attilio Biasca, Team Switzerland
Lorenzo Canonica, Team Switzerland
Giancarlo Chanton, Team Switzerland
Daniil Chayka, Team Russia
Samuel Helenius, Team Finland
Maros Jedlicka, Team Slovakia
*David Jiricek, Team Czech Republic
Kirill Kirsanov, Team Russia
Simon Knak, Team Switzerland
*Brad Lambert, Team Finland
Nick Malik, Team Czech Republic
Noah Meier, Team Switzerland
*Filip Mesar, Team Slovakia
Luca Münzenberger, Team Germany
Oleksii Myklukha, Team Slovakia
*Simon Nemec, Team Slovakia
Oskar Olausson, Team Sweden
*Juraj Slafkovsky, Team Slovakia
Stanislav Svozil, Team Czech Republic
Jesper Wallstedt, Team Sweden
*Prospect eligible for 2022 NHL Draft
All stats provided by Elite Prospects
---
All the 2021 World Junior Championship Team Information:
Austria — Team Preview — Roster
Canada — Team Preview — Roster
Czech Republic — Team Preview — Roster
Finland — Team Preview — Roster
Germany — Team Preview — Roster
Russia — Team Preview — Roster
Slovakia — Team Preview — Roster
Sweden — Team Preview — Roster
Switzerland — Team Preview — Roster
USA — Team Preview — Roster
Selection Camp Invites by NHL Team
Draft Eligible Players to Watch
One Player to Watch for Each World Junior Team
7 Predictions for the 2021 World Junior Championship