The World Junior Hockey Championship (WJC) is right around the corner and while this tournament is always a big deal, even more importance will be placed on it this time around.
Related: THW World Juniors Coverage
Each team is entering with some kind of hope — from the Canadians hoping to repeat as gold medalists to Austria looking to show they can compete with the big guns. This is a special time of year, and for the players listed below, it could be even more special. Here is the player to watch for each of the competing nations.
Team Canada
We all know that having Kirby Dach on the team this year is going to be a big deal, but Connor McMichael is poised to have a breakout World Junior and put up some massive numbers this time around.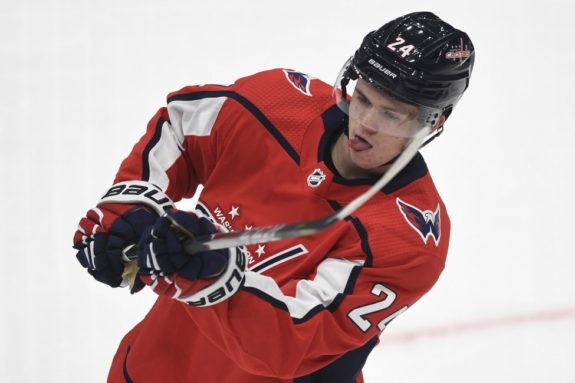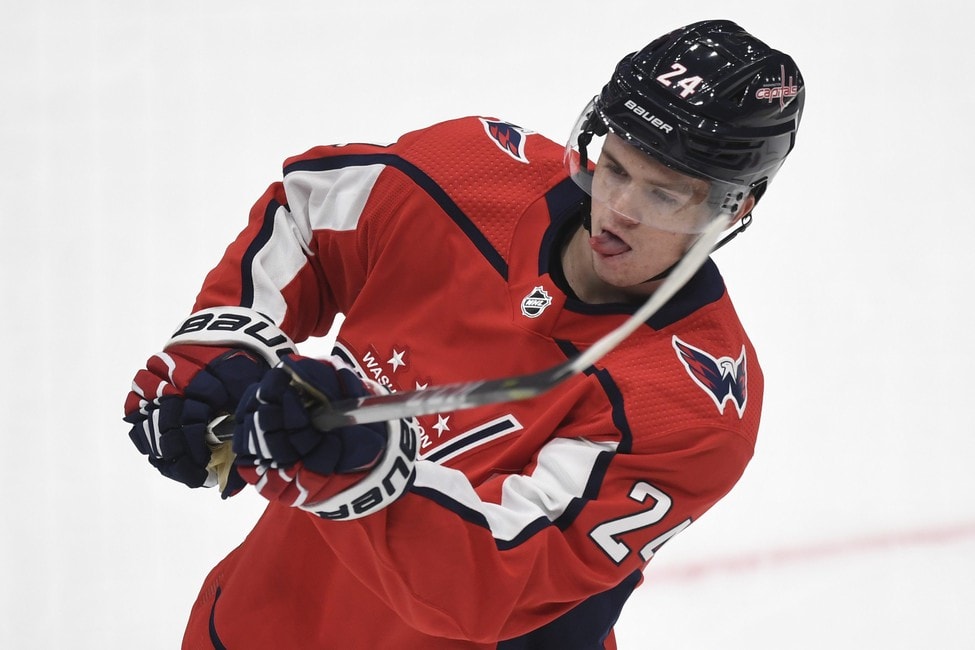 McMichael was an absolute beast with the London Knights last season. He was one of the main catalysts that had the Knights tracking to be the second-best team in the league following just the Ottawa 67's.
Related: 5 NHL-Ready CHL Prospects
It was a 102-point season for McMichael. He suited up in just 52 of the Knights' 62 games, finishing the season with 1.96 points per game. His productivity at the Ontario Hockey League (OHL) level dates back to the 2018-19 season when he scored 72 points in 67 games.
In last season's WJC, the 25th-overall selection of the Washington Capitals in the 2019 NHL Entry Draft scored five goals and added two helpers in his seven games with the gold medal-winning Canadians.
"I haven't played a game since March so just hopping into the fire will be tough," said McMichael in an interview with TSN's Mark Masters. "But we got a couple exhibition games together to get ramped up, so we'll have to take those pretty seriously… it'll be a little bit difficult, but I think we have the group of guys able to get it done." 
For the Canadians to be back in the winner's circle when this tournament comes to a close, McMichael will likely need to play a rather large role. Even with help around him at every look, he should be able to assert himself as one of Canada's best players.
Team Finland
This is a spot on this list that was occupied by Brad Lambert, one of the members of the three-headed monster for the 2022 NHL Entry Draft, but as time wore on, this spot has been given to its rightful owner, projected first-overall pick in the 2021 NHL Entry Draft, Aatu Räty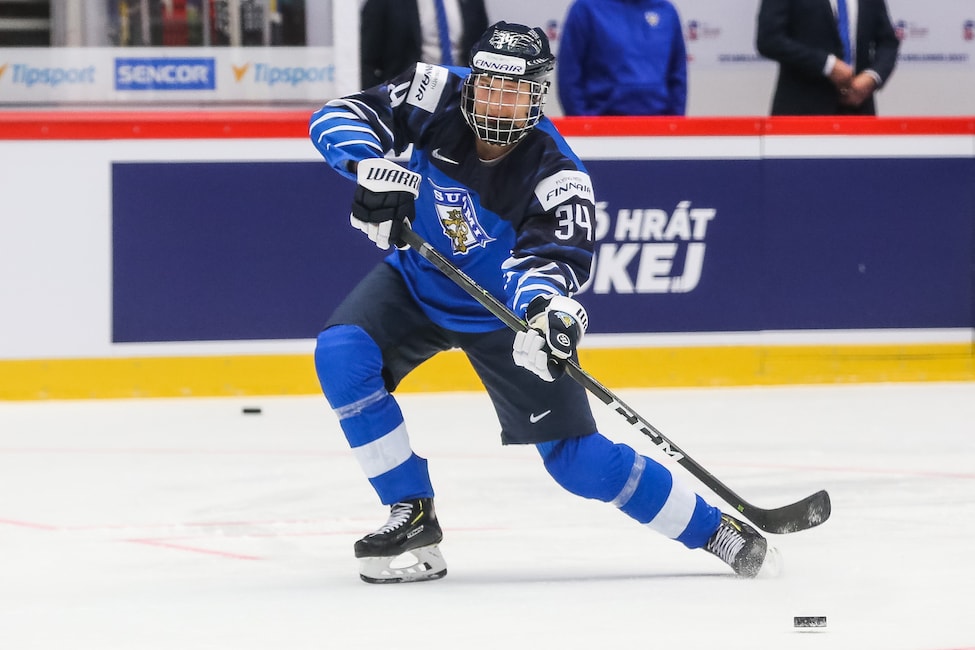 Räty is going to be one of those players that has the ability to swing a game for the Finns. Any player who is projected to be drafted first overall is going to be a solid player at this tournament more often than not, and I wouldn't expect that to be any different for him.
"He's your scoring, playmaking centreman," Dan Marr, the director of Central Scouting said. "He's got all the puck skills with soft hands. He can shoot, pass, he competes, he plays with a lot of energy. He's a surprising skater in that he shows you his skill moves on the fly at top speed, and he's a very, very creative player because of his skill set."
He spent the majority of the 2019-20 seasons with Oulun Kärpät under 20. He scored two goals with 19 assists in 30 games. Räty would also see 12 games with the Oulun Kärpät in Liiga action. He added two more goals and picked up four total points while there.
This tournament won't hold the importance of the world for Räty when it comes to his draft stock, but it is going to be important. Finland should be one of the better teams in group A, but they will need Räty if they hope to finish ahead of the Canadians.
Team Switzerland
The Swiss aren't as robust as some of the other teams in this tournament, but Lorenzo Canonica is a name that you should get to know. No one is projecting Switzerland to have much success in this tournament, but if they hope to get a couple of wins under their belt before heading home, Canonica will likely need to lead the way.
He is projected to be drafted sometime in the 2021 NHL Entry Draft and this WJC could help move the needle on his draft positioning just a little bit.
Related: 2021 World Junior Championship Team Switzerland Preview
He has spent virtually his entire career in the HC Lugano organization and moved his way through the ranks. Last season, Canonica spent the majority of the season with Lugano's under-20 team accumulating 21 goals and 22 assists over a 42-game stretch.
This season, things have been looking good statistically. As of Nov. 22, 2020, Canonica has played 16 games with Lugano U20. He has scored eight goals and seven assists for 15 points.
Team Slovakia
The Slovaks are looking to improve upon one win and four-loss record from their 2020 tournament where they could only manage a win against Kazakhstan in their first game. Maxim Cajkovic will need to carry the load should Team Slovakia hope to at least be competitive this time around.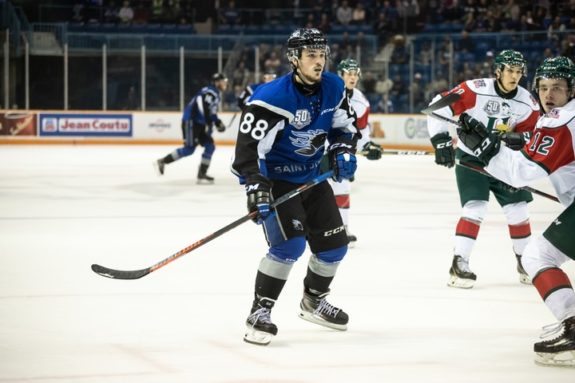 After that game against Kazakhstan in last year's tournament, the Slovaks were out-scored 27-6. That is going to need to be better this time around. That's where the Tampa Bay Lightning third-round pick in 2019 comes into play.
Related: Lightning: 2019 Draft Catch-Up
Cajkovic has never been the kind of scorer you would like to turn to when you need to get something going, but it's not like the Slovaks have the resources that teams like the Canadians, the Americans, or the Swedes have.
Last season with the Saint John Sea Dogs, Cajkovic scored 18 goals with 24 assists in 36 games. Certainly nothing crazy like we see from junior hockey players, but he is still likely going to be the best skater for the Slovaks in this tournament.
Team Germany
The Germans have some firepower upfront with Tim Stützle, John-Jason Peterka, Lukas Reichel, and on defence with Moritz Sieder, but that's about where it ends. You can make the argument that all four of those players are ones to watch for the Germans, and you would be right, but Stützle stands out from the rest.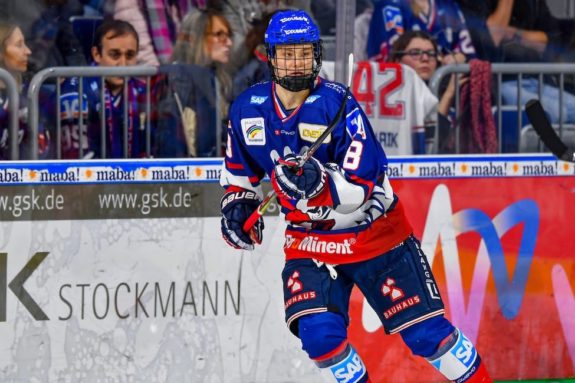 The Ottawa Senators selected Stützle with the third-overall pick at October's NHL Entry Draft, and for good reason. He is one of the more talented offensive players from that class, and that's something that should translate to this tournament.
Related: Senators Pick Tim Stützle #3 Overall
One thing to keep your eyes on with Stützle is the status of his injuries that caused him to have surgery to repair a broken arm he suffered while training with the Mannheim Eagles. The recovery time is said to be about six to eight weeks, meaning he should be back in time for this tournament.
"In consultation with doctors in Germany and with our own medical staff, it has been determined that Tim requires a surgical procedure to stabilize a fracture," Ottawa general manager Pierre Dorion said. "The procedure is scheduled to take place in Germany [the week of Oct. 13, 2020] and has an expected recovery time of six-to-eight weeks."
Stützle has only seen the ice for three games with the German U20 team in 2020-21. In those three games, he has one goal and two assists.
Stützle is one of the Germans returning for a second crack at the WJC, but this time around, he will likely be hoping for a more productive tournament. Despite having five points in Germany's five games, he didn't find the back of the net. For a player who has found the net as much as he has in the past, that's certainly something he will want to see better.
Team Russia
The Russians will be a little bit light on returning forwards, but one of the names that will be back for them is Vasily Podkolzin, the alternate captain from last year's tournament.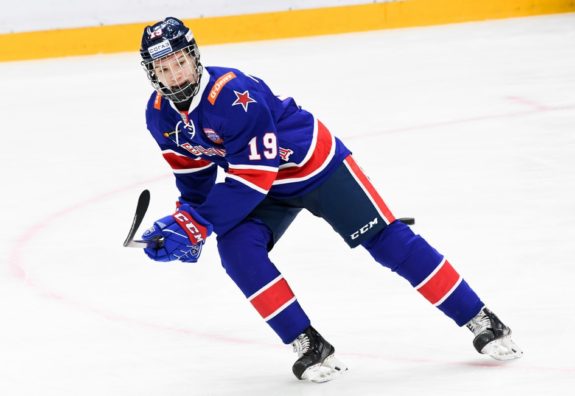 Podkolzin has spent the majority of the past two seasons playing in the KHL with SKA St. Petersburg. He hasn't put up exceptionally high point totals in recent history including his last stint at the World Juniors just a year ago, but he brings experience that the Russians will be lacking this year.
Related: Canucks Prospect Podkolzin Finishing Season Strong
He has seen the majority of his playing time in 2020-21 in the KHL with only one game in the VHL. Once again, however, the numbers haven't been jaw-dropping. He has scored two goals and six points in 22 games in the KHL and added one more assist in his sole game in the VHL
If you are a Vancouver Canucks fan, you will want to pay particularly close attention to Podkolzin. The Canucks used the 10th pick to select him in the 2019 NHL Entry Draft.
He should be expected to be a massive part of facilitating things for the Russians. We could see Podkolzin score a bunch of goals, but we also may not. No matter the case, he brings some pro experience and should positively impact this Russian squad.
Team Sweden
The Swedes are loaded with talent on both ends, but the one name who stands out the most is the fourth-overall pick by the Detroit Red Wings in October's NHL Entry Draft, Lucas Raymond.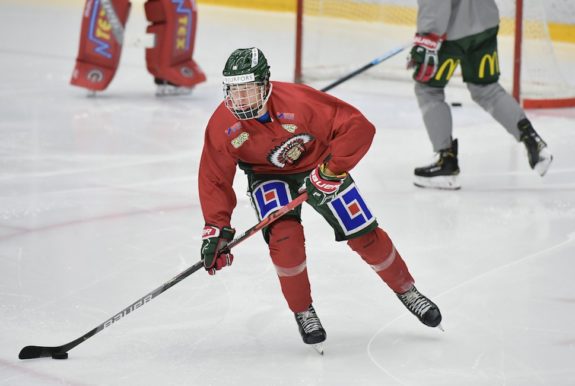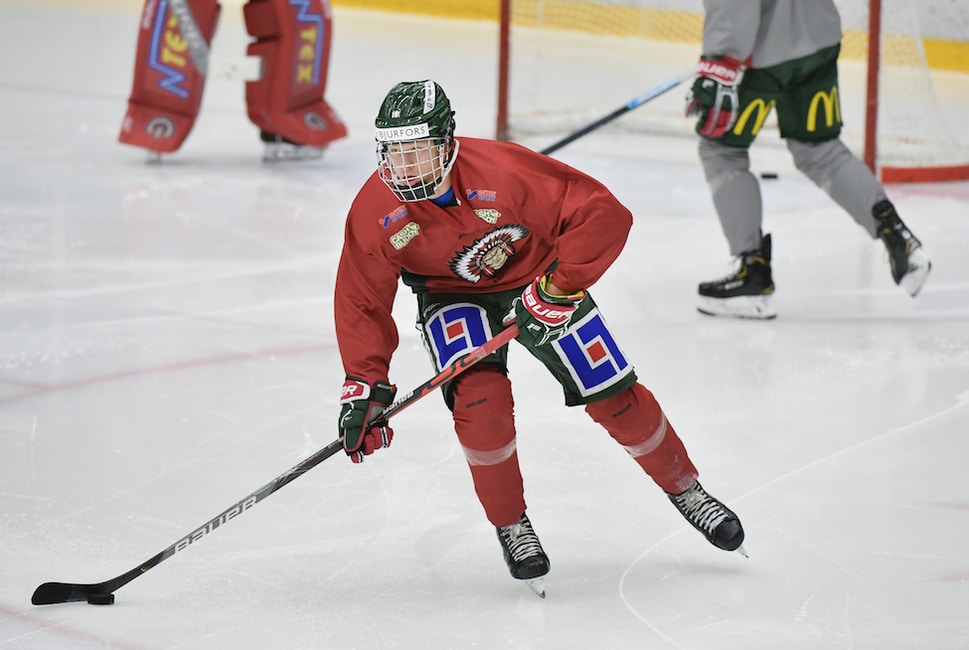 This will be Raymond's second crack at the World Juniors and it's yet another opportunity for the Swedes to end their gold medal drought that has lasted since 2012.
Related: Lucas Raymond: The Next Swedish Superstar
Raymond will be surrounded by some of the best talent in this tournament with names like Alexander Holtz, Karl Henriksson, and Noel Gunler just to name a few, but you should expect Raymond to have a much bigger impact than a year ago.
"I had a chance to watch him at the World Juniors and with his club team," Steve Yzerman said. "We think he has all the tools to be an elite forward in the NHL. We think he has excellent hockey sense. Very creative player, good shooter, good all-around skills for the game, very competitive, very smart. We kind of like the whole package. Everything about his game. We don't see any real weaknesses or shortcomings."
Last time, Raymond scored just four points in seven games, but this year he should have a much better tournament. He's a year older and has a year more of experience and that should really help him. He is also playing pro hockey in the SHL with Frölunda HC for the past two seasons. Expect a big tournament from Raymond.
Team USA
The Americans are another one of those teams that have plenty of talent, but there is one player that you can look to and expect great production, and that is University of Wisconsin star, Cole Caufield.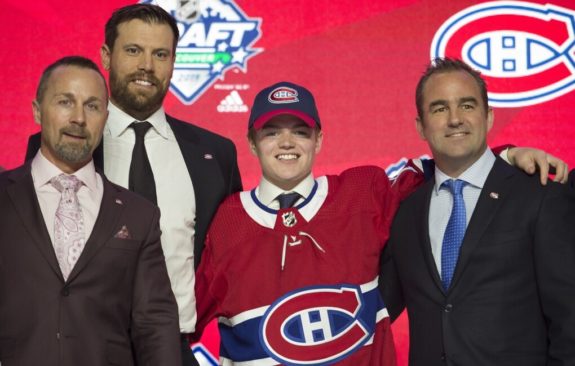 Caufield was the 15th-overall selection in the 2019 draft by the Montreal Canadiens and has done nothing but get better and better since he was drafted.
Related: Canadiens' Cole Caufield Focuses on Development
He will be returning for a second tournament with the Americans and will be looking to improve on his two points in five games from a year ago. Caufield is a player that scored 36 points with the University of Wisconsin last season and scored another 141 in 90 combined games with the US National Development Team and the US under 18 teams the year prior.
"Purest hands I've seen, for sure," said John Wroblewski, Caufield's USNTDP coach in an interview with NHL.com. "When he gets a puck, he's able to prep and snap it so quickly, and it's a laser every time. He's so sneaky with the way he uses his body because there's a lot of core strength that he uses to his advantage with that smaller frame."
With all of the scoring ability, Caufield should be a monster in the WJC this year. If you are a Canadiens fan, this is a player that you need to watch. He might be one of the biggest pieces to the future of that team.
Team Czech Republic
The player to have your eyes on for the Czech Republic is yet another Canadiens draft pick. Jan Myšák was drafted with pick number 48 in this most recent draft with the second of Montreal's consecutive second-round picks.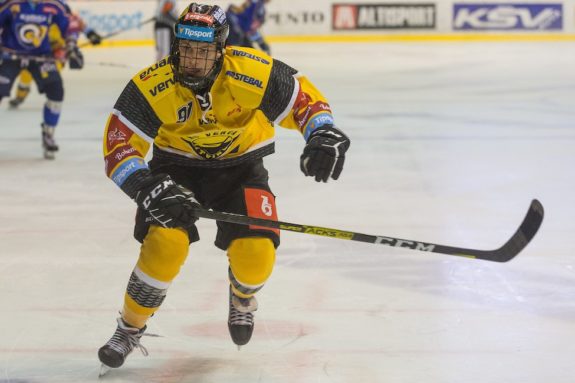 Myšák spent half of last season with HC Litvinov of the Czech league and the other half with the Hamilton Bulldogs in the OHL. He scored 20 goals and had 14 assists in 48 combined games between the two leagues.
Related: Canadiens Pick Jan Myšák 48th Overall
Since then, Myšák has returned to HC Litvinov for the 2020-21 season. He is also one of the returning members for the Czech Republic for the tournament, and while his impact on last year's tournament was small when looking at the points total, this year should be different.
Myšák showed to be a very good player with the Bulldogs, not missing a beat right from the word go. He's not on the same level as some of the names that you see on this list, but he will be one of the more underrated players in this tournament in my eyes.
Team Austria
The Austrians might end up having one of the best players in the entire tournament when everything is all said and done, but that's about all they have. Other than Thimo Nickl, the Austrians have no one other than Marco Rossi to rely on.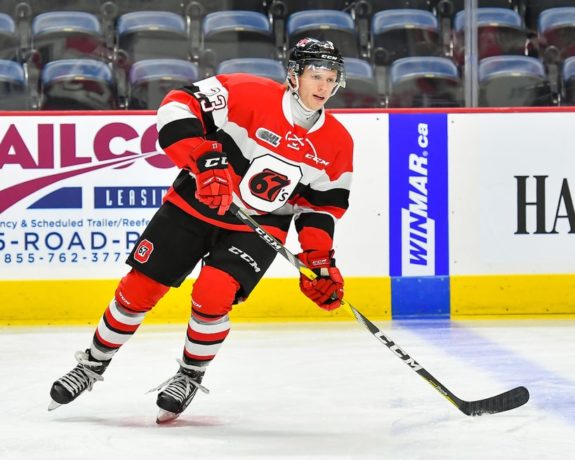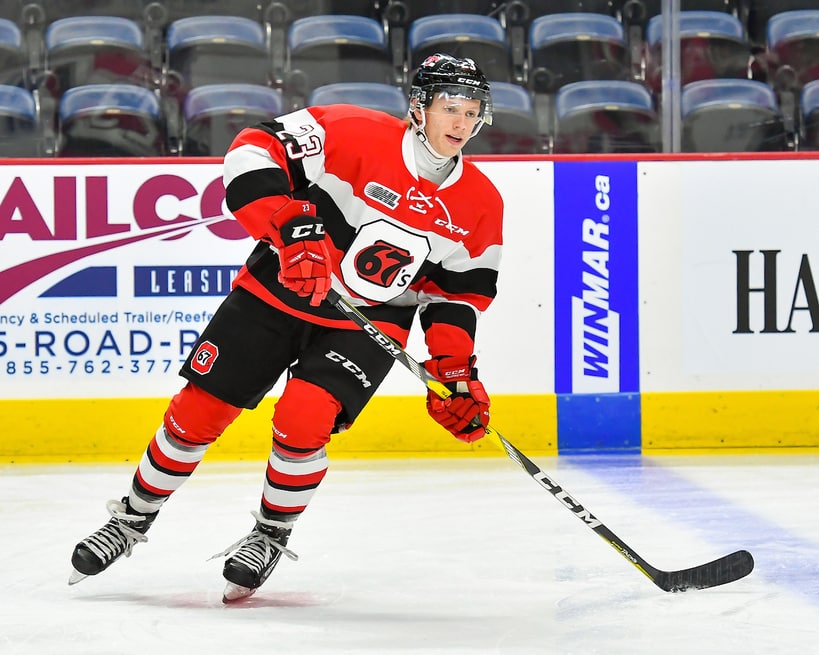 After being drafted by the Minnesota Wild ninth overall in October's draft, Rossi was loaned to the ZSC Lions of the National League in Switzerland. This would be his first and only WJC, so I expect him to take full advantage of the opportunity.
Related: Wild Pick Marco Rossi #9 Overall
With the 67's last season, Rossi led the Canadian Hockey League in points with 120 in just 56 games. He was by far the best player on the 67's, and arguably the best player in the OHL. It was a little bit of a surprise to see him fall to number nine of draft night, but you won't hear any complaints about that from Wild fans or team members.
Thankfully for Austria, there won't be any relegation this time around. That will save them some stress in this tournament, and any win would be cause for celebration. If Rossi does play in this tournament, expect to see what exactly makes him so special.
The World Juniors are scheduled to kick off Christmas day from the bubble in Edmonton with games running until Jan. 5 when the gold medal winner will be decided.
---
All the 2021 World Junior Championship Team Information:
Austria — Team Preview — Roster
Canada — Team Preview — Roster
Czech Republic — Team Preview — Roster
Finland — Team Preview — Roster
Germany — Team Preview — Roster
Russia — Team Preview — Roster
Slovakia — Team Preview — Roster
Sweden — Team Preview — Roster
Switzerland — Team Preview — Roster
USA — Team Preview — Roster
Selection Camp Invites by NHL Team
Draft Eligible Players to Watch
One Player to Watch for Each World Junior Team
7 Predictions for the 2021 World Junior Championship
---
---