Hello Chicago Blackhawks' fans! Here was are on the eve of Halloween, with a forthcoming full moon to boot. It's news and rumors Friday, so let's see what we have on tap today. We provide an update on rookie sensation Kirby Dach, some insight from head coach Jeremy Colliton, and the release of jersey numbers for the Blackhawks' new players. Finally, we end with something cute, because everyone loves cuteness.
Dach Loaned to Team Canada
It was announced Thursday that Blackhawks' forward Dach has indeed been loaned to Team Canada for the 2021 IIHF World Junior Championship. The tournament will take place from Dec. 26-Jan. 5 in Edmonton and Red Deer, Alberta. However, this loan is contingent on the plans for the start of the NHL season.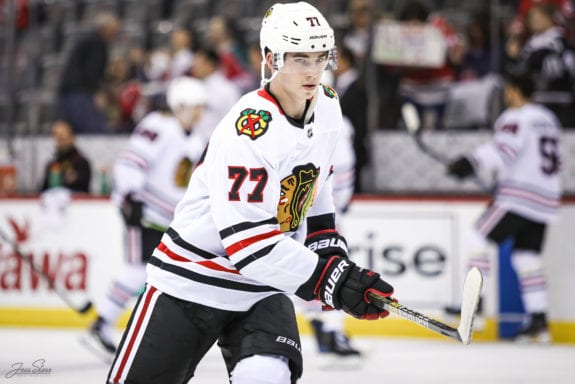 The NHL is targeting a beginning to the 2020-21 season around Jan. 1. But it's been rumored a Jan. 15 start might be more realistic. If the World Junior dates conflict with Blackhawks' training camp, it sounds like the loan will be rescinded.  
Some might be concerned about lending away such a valuable asset right before the season starts. After all, Dach could be exposed to the coronavirus, or he could be injured. But I believe it's the right move.
Related – Blackhawks' News & Rumors: Saarela, Ristolainen & More
The 19-year-old missed last year's tournament because he was playing in the NHL with the Blackhawks. To have a chance to play and excel with his own age group, as well as represent his country, would be a great experience and a confidence boost for the youngster.   
Words of Wisdom From Colliton
You either love him or you hate him. Either way, I believe all would agree Coach Colliton started his NHL career at a huge disadvantage. He had to step into the shoes of the legendary and beloved Joel Quenneville.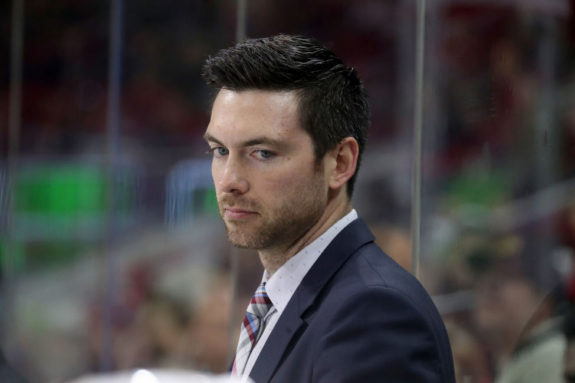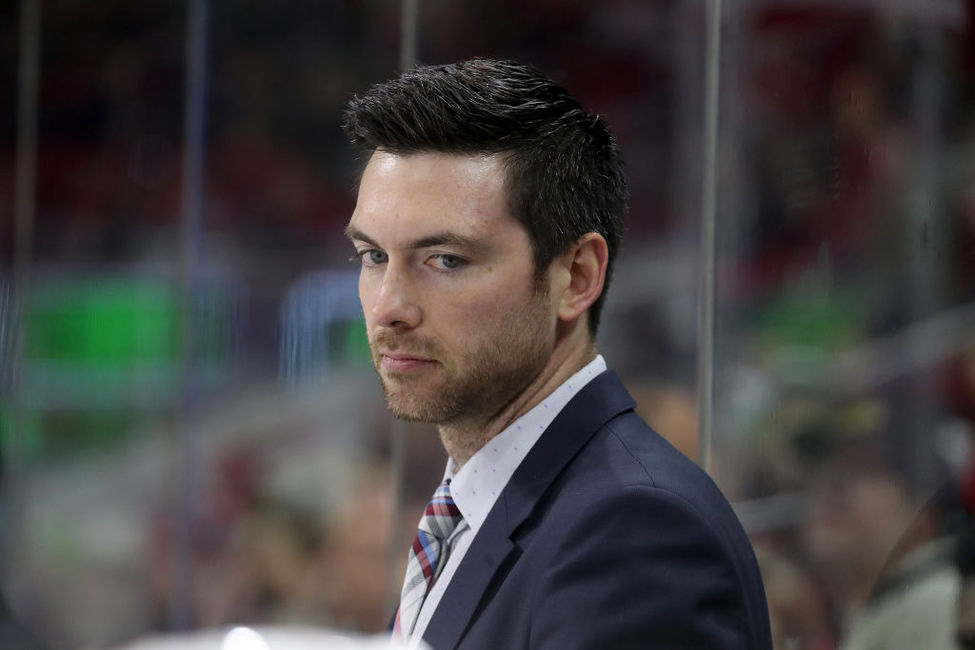 Much like his team, Colliton is young and inexperienced. There's a learning curve, and I believe it's too soon to judge him at this early point in his tenure. Colliton recently spoke with Barry Rozner of the Daily Herald about his approach to the youth movement.
It's a bit of risk putting a young guy in a situation that you're not sure he's ready for, but how will he get better if we don't try it? Depending on how they respond, that dictates where you go from there. Do you give him more? Next time is he going out there? …. Sometimes they're gonna play a little more than people on the outside may expect, and sometimes they're coming out (of the lineup) because that's what they need in the moment to take a leap forward.
Is Colliton the right man for the job? Well, the young players do seem to respond to him. And if he can get the veterans on his side, together they could do wonders with the fledgling talent they have at their disposal. Can they get to the next level and become a consistent competitive threat? Colliton had some words on that as well.
We need to give the young guys the opportunity and the more guys we have ready to play at a high level, it's a lot easier to execute the things you want to execute.

We want to be a team that's always in the mix for the Final Four, but it takes time. I don't know how much time.

But as an organization, our goal is to do everything we can to get there. To me, that's the right approach.

(from 'Rozner: Colliton says Blackhawks are done trying to sneak into playoffs. They're looking to build something bigger', The Daily Herald – 10/29/20)
"I don't know how much time." Well, that could be an issue. The core-four of Jonathan Toews, Patrick Kane, Duncan Keith and Brent Seabrook are all arguably running out of time. Needless to say, it will be interesting to see how this all eventually pans out.
Sweater Numbers Announced for New Blackhawks
On a lighter note, this Wednesday the Blackhawks shared jersey numbers for all their newest players.
𝘔𝘢𝘺 𝘵𝘩𝘦 𝘰𝘥𝘥𝘴 𝘣𝘦 𝘦𝘷𝘦𝘳 𝘪𝘯 𝘰𝘶𝘳 𝘧𝘢𝘷𝘰𝘳! 𝘌𝘷𝘦𝘯𝘴, 𝘵𝘰𝘰.

A look at the new #Blackhawks roster numbers ⬇️ pic.twitter.com/rb6crJbpob

— Chicago Blackhawks (@NHLBlackhawks) October 28, 2020
Defenseman Nikita Zadorov will be No. 16, which he wore with his former team, the Colorado Avalanche. Notable former Blackhawks' players to wear this number include Andrew Ladd and Marcus Kruger. While forwards, they were both defensively responsible. And they both won two Stanley Cups in their careers. I'd say that's a pretty good number for Zadorov to emulate.
Forward Mattias Janmark inherits No. 13, his number with the Dallas Stars. Daniel Carcillo is the only other player to have any kind of an impact with this number on the Blackhawks. Both are grinders with something to prove.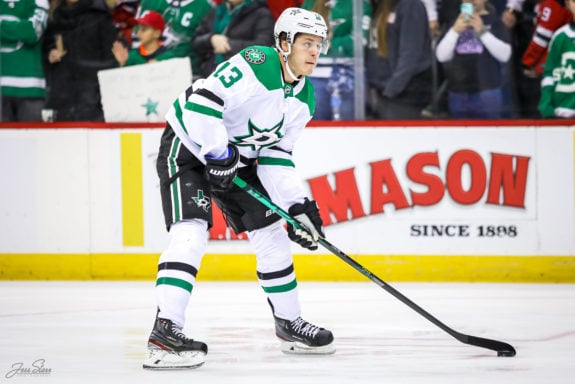 Hot prospect Ian Mitchell will sport No. 51, which by the way was Brian Campbell's former number. Ah, I hope Mitchell can eventually have the same sort of impact 2010 Cup-winning Campbell did with the Blackhawks.  
Related – Chicago Blackhawks' 2020-21 Roster Taking Shape
Lucas Wallmark has been assigned to No. 71, as he wore with the Florida Panthers and the Carolina Hurricanes before that. No other Blackhawks' player has worn this number. Wallmark will be breaking new ground.  
The Cat and the Dogs
Finally, Blackhawks' forward Alex DeBrincat has the nickname of "The Cat". Ironically, he is a huge dog-owner, and has taken to Twitter and Instagram to share pictures of his furry friends.
Dogs and Cats living together… mass hysteria!

Nah, just another day in the DeBrincat household, right @Brinksy97? #NationalCatDay pic.twitter.com/cFLDyCpSZd

— Chicago Blackhawks (@NHLBlackhawks) October 29, 2020
But where are the cats?! Oh right…
---
I hope you've enjoyed this edition of Blackhawks' News & Rumors. More to come as we hear it, and as we get closer to the 2020-21 season.
---
---