Team Switzerland enters the 2021 World Junior Championship coming off of two of the best performances in the nation's tenure at the tournament. Finishing fifth place in last year's tournament and fourth place the year before, the Swiss found themselves finishing higher than household names like Team Canada and Team Sweden in 2019 and Team USA in 2020. The Swiss actually had a great 2020 tournament, finishing third in seeding behind only Sweden and Canada. Unfortunately, they were matched up with the sixth-seeded Russians in the quarter final and lost 3-1.
Unfortunately for the Swiss, they only have five returning players in total and zero NHL prospects. This means that this year's team is going to be an inexperienced one, and it wouldn't be far fetched to suggest that they will take a step back. Here is the final roster Team Switzerland will be icing this year.
Goaltenders
Thibault Fatton (Lugano U20), Andri Henauer (Bern U20), Noah Patenaude (Saint John Sea Dogs)
The Swiss' net will be the most inexperienced part of their team. All three goalies named to the roster are newcomers. The only name that wasn't a given to be named of the three was 18-year-old Noah Patenaude, but they opted to cut fellow 18-year-old Lucas Rotheli in favor of the Swiss-Canadian dual citizen.
Between these three, I think it's safe to say the Swiss are going to lean on Fatton between the pipes at least to start. The oldest of the three, he won the starting job for Lugano U20 and he's done nothing but thrive in that role, putting up a record of 9-3-0 to go along with a goals-against average (GAA) of 2.42. He's pretty small for a goalie, standing at 6-foot and weighing in at only 154 pounds, but he definitely has the skill to make up for it.
If it doesn't end up being Fatton, then there's no question they'll turn to Henauer in net. He's putting together a nice season for himself with a record of 4-3-0 to go with a 2.45 GAA for Bern U20. He's also spent half his season with SC Langenthal of the Swiss league, which is the second-highest tier of pro hockey in Switzerland. He has a record of 5-1-0 with a save percentage (SV%) of .910 and a GAA of 2.41. Like Fatton, he's on the smaller side at 5-foot-11 and 170 pounds.
The third and final goalie on the roster is Patenaude. He spent 11 games with the Saint John Sea Dogs of the QMJHL this year before they postponed the season. Through those 11 games, he mustered a record of 4-3-3 with a 3.62 GAA and .889 SV%. The Swiss have a habit of only using two out of the three goalies on the roster, so it's unlikely Patenaude will see any playing time unless the other two brutally falter or go down with injury. Regardless, it will serve as a good learning experience and could open a door for him to be Switzerland's starter next year.
Defense
Inaki Baragano (Lausanne U20), Giancarlo Chanton (Langenthal), Noah Delemont (Biel U20), Cedric Fiedler (Western Michigan U), Bastian Guggenheim (Langnau), Noah Meier (GCK Zurich), Rocco Pezzullo (HC Ambri-Piotta), Alessandro Villa (Lugano U20), Nathan Vouardoux (Lausanne U20)
This year's Swiss defense features mostly newcomers with a couple of 2021 NHL Draft prospects to keep an eye on as well as two returning players. Representing Switzerland for the second year in a row will be Guggenheim and Pezzullo. Both players are currently undrafted, but still, carry the most experience of anyone they have on the back end and will likely be relied on in crucial situations.
Guggenheim has played at every level of hockey in Switzerland this year, spending five games apiece in the U20 league, the Swiss League (second tier) and the National League (top tier). Offensively, he's seen the most success with Langnau U20 where he has five assists through five games. Pezzullo has spent the majority of the season with HC Ambri-Piotta of the National League where he's been held pointless through 15 games.
Baragano is another intriguing player to watch. He was a last-minute cut as an 18-year-old last year, so he'll surely be returning with a chip on his shoulder and some extra motivation this year. He has 16 points through 22 games with Lausanne U20 of the Swiss league and put up 16 points in 60 games for the WHL's Kamloops Blazers last year. Also looking to add to the offense from the back end will be Vouardoux, who's a teammate of Baragano's and has 15 points in 22 games as Lausanne's captain.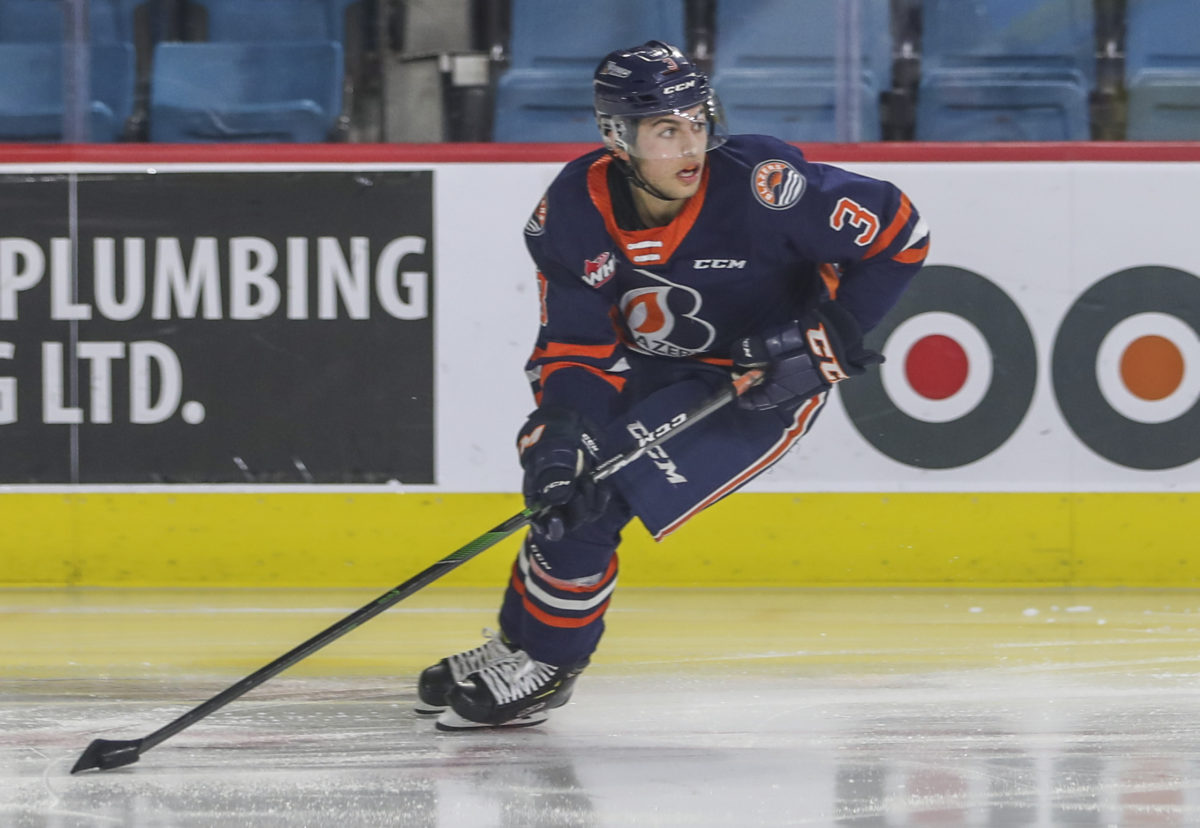 The back end also features a pair of prospects for the 2021 NHL draft in Meier and Chanton. Meier has mostly spent this season with GC Kusnacht Lions of the Swiss League where he has five points in 17 games, and Chanton is back in Switzerland after a one-year stint with the OHL's Niagara IceDogs. He has two points in 11 games for SC Langenthal of the Swiss League. Another name to keep an eye on for a full-time roster spot is Biel U20's Noah Delemont, who spent last season in the QMJHL with the Acadie-Bathurst Titan.
Assuming the players listed above make up the starting defensive core, the final two defensemen to round out the roster and compete for ice time barring injury are Fiedler and Villa, two 19 year-olds who will each be making their debuts for the Swiss World Junior team this year.
Forwards
Lorenzo Canonica (Lugano U20), Simon Knak (HC Davos), Ray Fust (Chilliwack Chiefs), Gaetan Jobin (HC Fribourg-Gotteron), Joel Salzgeber (SCL Tigers), Valentin Hofer (EVZ Academy), Dario Allenspach (EVZ Academy), Keanu Derungs (EVZ Academy), Ronny Dahler (SC Langenthal), Lionel Marchand (Timra IK J20), Stefano Bottini (Penticton Vees), Attilio Biasca (Zug U20), Elvis Schlapfer (SC Langenthal)
Team Switzerland's forward group this year is bleak compared to last year. That's not to say they aren't capable of scoring, but the roster up front features only three returning players. Granted, they have lots of young talent that could step up and provide a stable supporting cast to the team's core.
Among the returning forwards this year are Knak, Jobin, and Salzgeber. Knak scored two goals in five games at last year's tournament and will be serving as team captain this year. He surprisingly went undrafted last year despite a successful 34 point campaign through 49 games with the WHL's Portland Winterhawks, so you can expect him to kick into another gear to impress scouts in time for next year's draft. Meanwhile, Jobin and Salzgeber put up three and two points respectively last year.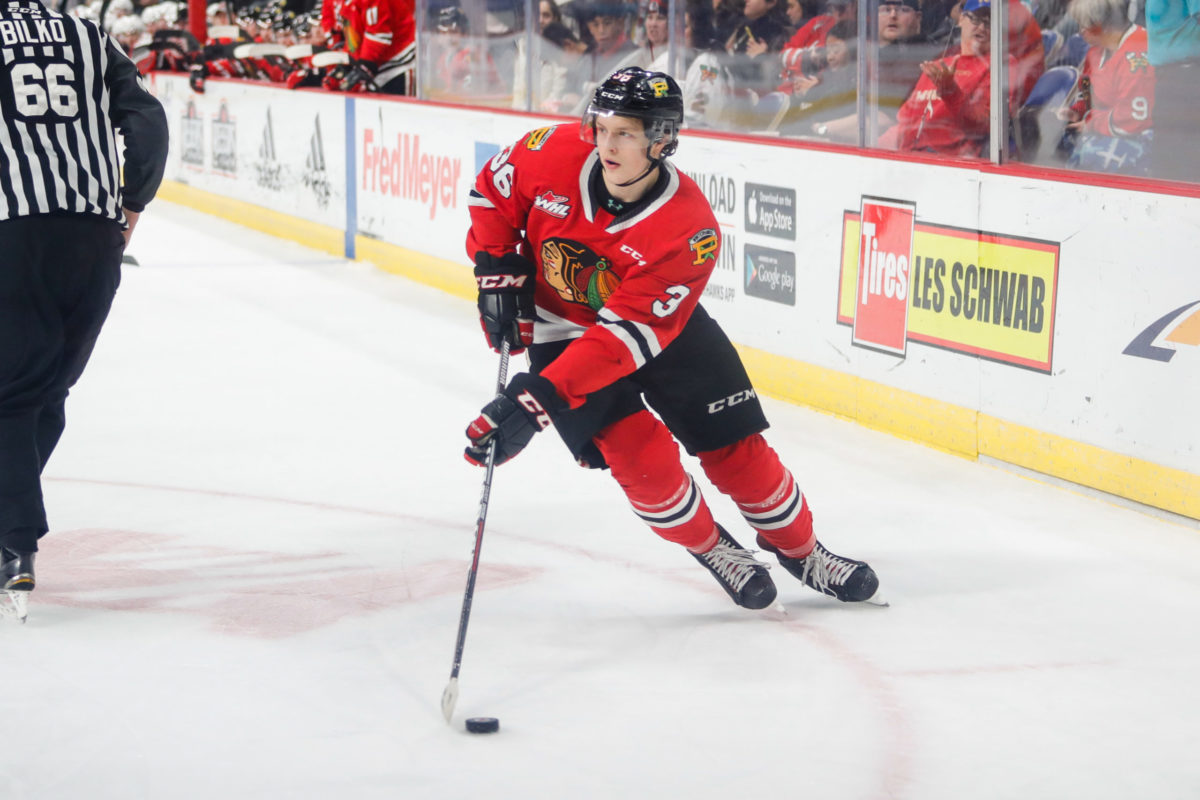 The most exciting name the Swiss have this year is 17-year-old Canonica. He has 19 points through 20 games for Lugano U20 and he's projected to go in the mid-rounds of the upcoming NHL draft. Another name to watch is Fust, a 6-foot-2 winger who spent last season playing high school hockey in the United States, but has yet to play a game this year. He's under contract with the Chilliwack Chiefs of the BCHL, who haven't had a season thus far.
The Swiss will have two teammates representing EVZ Academy of the Swiss League this year in Allenspach and Derungs. Allenspach has been the better producer of the pair, sitting at eighth in team scoring with six points through 15 games. Derungs has only three points through 16 games.
Another pair of teammates that peak my interest are Biasca and Hofer. Biasca is one of the younger players on the team along with Canonica and has 18 points through 19 games with Zug U20. Meanwhile, Hofer has 17 points in 15 games for the team which leaves him and Biasca at fifth and fourth in team scoring, respectively. The pair have also appeared in a handful of games for EVZ Academy with Allenspach and Derungs. Hofer has two points in five games and Biasca has one point through four.
Speaking of teammates, how about another pair? Dahler and Schlapfer both play for SC Langenthal of the Swiss league. Dahler has two points through 14 games and Schlapfer has four points through 12 games. This leaves us with Bottini and Marchand as the final two players to round out the selected forwards.
Bottini, who's under contract with the BCHL's Penticton Vees, has yet to play a game this year. Granted, he impressed with Lugano U20 last year where he had 40 points in 43 games. Marchand is under loan with Timra IK J20 of the Swedish junior leagues where he has five points in 12 games.
Overview
To be completely honest, I see the Swiss taking a significant step back this year. I'm confident that they'll have a respectable tournament and making the quarter finals is certainly not out of the question. But to me, they're too inexperienced to see the same success as the fourth-place finish in 2019 or the fifth-place finish last year. The fact that they only have five returning players leaves them with a lot of guys making their tournament debut, and having that extra leadership from guys who have been there before can be crucial to the success of a team like Switzerland.
Granted, I don't think this is anything Swiss fans should sulk over. This year is a transition year, and they've got lots of promising young players who could come back stronger than ever next year. Also, the fact that there's no possibility of relegation this year will take some of the pressure off. The Swiss kick off their tournament on Christmas Day against Team Slovakia, and to be completely honest I think this game will dictate where the Swiss finish in the pool.
Switzerland and Slovakia will be at each other's throats for that fourth place spot and quarter final appearance barring an explosion in the round-robin for either team. Sharing a pool with Canada and Finland, it's safe to assume those two nations will finish top two. And with Germany icing one of their better teams we've seen in recent history, I can't imagine they'll finish any lower than third. The world juniors make for some of the most exciting hockey all year, and as we all know, anything can happen. And the opening game against the Slovaks could arguably be their biggest one.
All the 2021 World Junior Championship Team Information:
Austria — Team Preview — Roster
Canada — Team Preview — Roster
Czech Republic — Team Preview — Roster
Finland — Team Preview — Roster
Germany — Team Preview — Roster
Russia — Team Preview — Roster
Slovakia — Team Preview — Roster
Sweden — Team Preview — Roster
Switzerland — Team Preview — Roster
USA — Team Preview — Roster
Selection Camp Invites by NHL Team
Draft Eligible Players to Watch
One Player to Watch for Each World Junior Team
7 Predictions for the 2021 World Junior Championship
---
---