Junior hockey will once again be on the world stage at the end of December, but this year there will be even more focus from the hockey community. There won't be any NHL games while this tournament is playing, so the eyes of the hockey world will likely be tuned in to this best-on-best spectacle.
Below is a list of predictions for this year's World Junior Championship (WJC), some bold, others not so much, but predictions none the less.
Cole Caufield Will Lead in Points
The Americans look to have a strong team on paper entering the WJC, and potentially at the top of the list of American talent is Montreal Canadiens 2019 first-round pick, Cole Caulfield.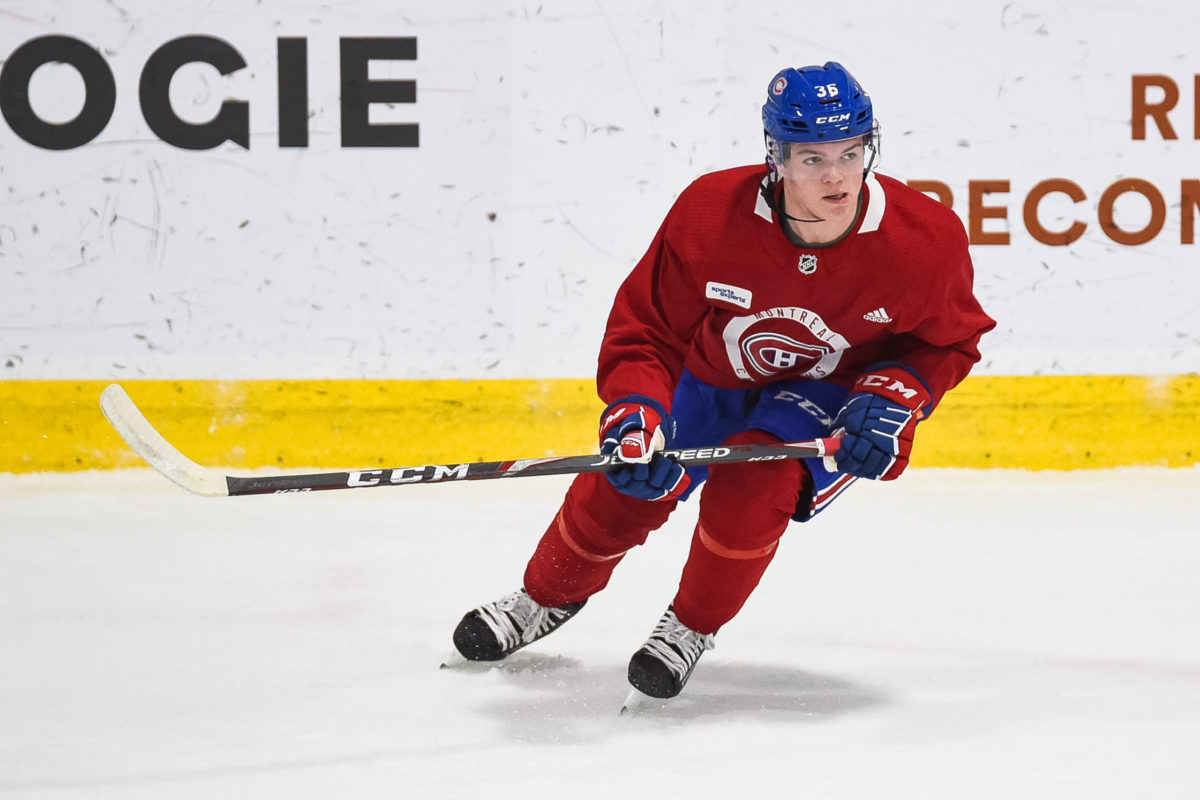 In six games with the University of Wisconsin in the NCAA, he has scored eight points, four of those being goals. Caufield has produced at every single level he has played at with the exception of the WJC.
Related: 2021 World Junior Championship Team USA Preview
Last year, he scored just two points in the five games he played in. This year, the expectations are a lot higher. This is a player that should be more than capable of scoring the most points of all players in this tournament.
If he hopes to accomplish this, it will matter how long the Americans last. Playing the most games possible and being a large factor in the American offence are keys for Caulfield to lead the tournament in points.
The competition will be stiff, and even with the tougher schedule than other nations (Canada and Finland), Caufield is certainly one of those players that could be the guy who leads the tournament in points.
Quinton Byfield Will Struggle, but be Clutch
The hype around Quinton Byfield has been astounding. The Los Angeles Kings were happy to select a big-bodied offensive threat and took him with the second-overall pick in October's draft. That being said, I'm not a firm believer in that hype.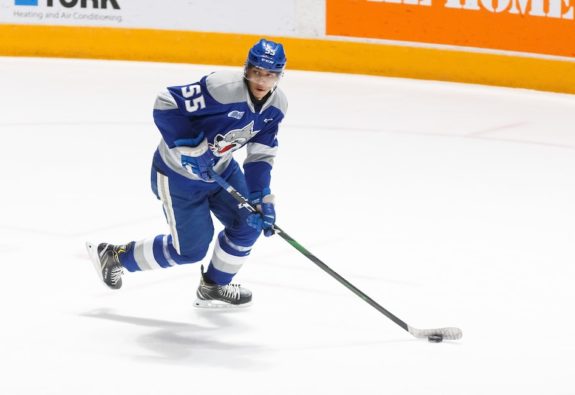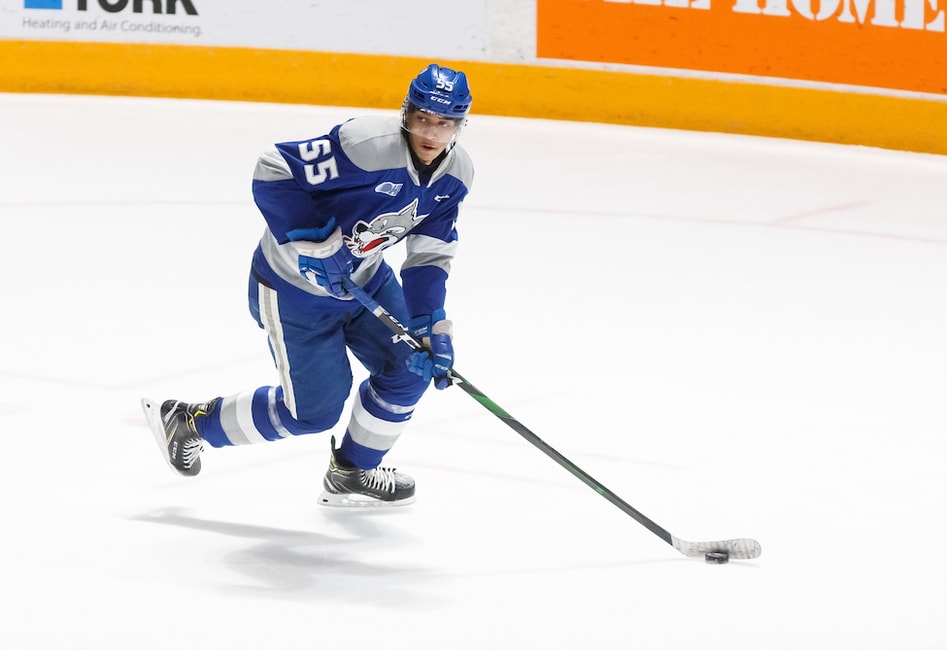 This is not to say that Byfield is bad or unimportant, but I don't think he will dominate the tournament as some might expect. Certainly, his size and offensive talent will be huge for Canada when the puck drops, but I wouldn't be at all surprised to see Byfield struggle.
Related: One Player to Watch for Each World Junior Team
One of the things that I expect from Byfield is that he will have a much better tournament than he did last year and he will come up clutch with some big plays. Byfield is a special player, that is undeniable. When matched up against other top-tier talents, he hasn't always come out on top, however.
Seeing how André Tourigny uses Byfield is going to be interesting. Who he is playing against will impact how he plays. With Canada's rather easy schedule, they should be fine even if Byfield struggles to get going early on. I expect he will make his biggest impact late in the tournament when games count the most. Think Akil Thomas just one year ago.
Austria Will Win a Game
This is by far the boldest prediction. Austria is far from a threat in this tournament when it comes to winning a medal and the pool they are in is about as threatening as it could be for them, but I see a win in their future.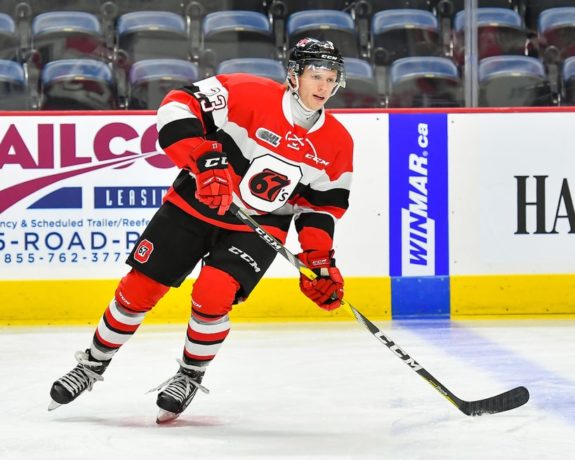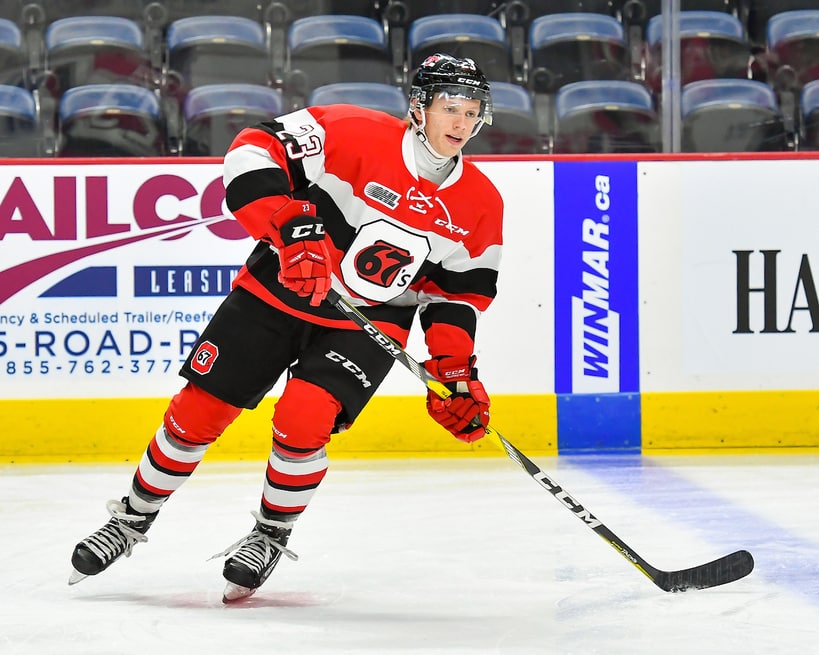 The Austrian's schedule is something nightmares are made of. Kicking off on Dec. 26 against the Americans, Dec. 28 against the Swedes, Dec. 29 against the Russians, and wrapping things up on Dec. 31 against the Czech Republic.
I have toyed with the idea that Austria might stun the Americans early in this tournament — it's possible with the Americans playing two games in back-to-back days — but I don't think that's the most likely scenario. Rather, the Austrians stand the best chance in their final game against the Czech Republic.
What does it take for them to win the game? A lot. Marco Rossi would need to score three or more goals in my eyes and they would need to have someone else, or a handful of others step up and play out of their minds.
It is an absolute long shot, but I feel like this team is about to make some history and send Austria into a frenzy.
Yaroslav Askarov Will be Tournament's Best Goalie
Yaroslav Askarov has been touted as the NHL's next Carey Price and was selected 11th overall by the Nashville Predators in the NHL Entry Draft this past October. This isn't the boldest of takes, but with some of the struggles last year for Askarov, I'm expecting a rebound.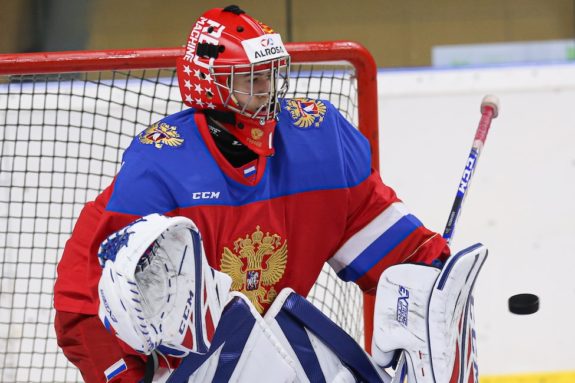 The start of the 2020-21 season has been amazing statistically for Askarov thus far, and it has been against some of the better competition you could get for a young goaltender.
Related: Predators Pick Yaroslav Askarov 11th Overall
Through seven games in the KHL, Askarov has seen his goals against average (GAA) a tick below one with a 0.96 and a .962 save percentage (SV%). In three international games with the Russians, he has a 0.98 GAA and a .962 SV%.
Interestingly enough, those numbers take a small hit in the two additional games played in the VHL, but they are still solid stats. Askarov owns a .900 SV% and a 2.52 GAA. The goals against is obviously a large jump between the leagues, but that number is still good. Nothing is concerning about these numbers for him.
This is the kind of tournament that Askarov could dominate and put the Russians on his back. With the roster they have, this is the icing on the cake.
Canada Wins Bronze
On paper, the Canadian roster is loaded with top-end talent and should easily be one of the best teams in the tournament. There have also been some rumours that Alexis Lafrenière could be joining the roster before the tournament starts. That all being said, I still don't think that this team is going to win gold.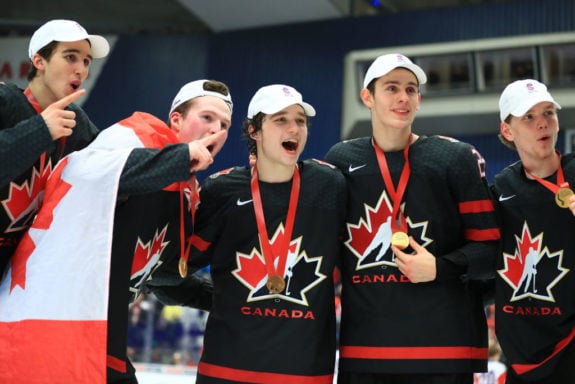 This mostly has to do with the fact that these players haven't seen the ice in a high-level game outside of their training camp since March. On top of that, Canada has had to place its camp under quarantine and stop their proceedings for a couple of weeks.
Related: 5 Early Headlines for Team Canada from 2021 WJC Selection Camp
This hurts Canada in a few ways, but the two most important are the preparation and team selection. Not having the players on the ice might stop management from selecting the best possible team, and for those who do make the roster, they won't be as prepared as they would like to be.
This could cause a slow start and the team could end up with some serious holes in the roster. This is also the time to start learning the system that head coach Tourigny is trying to implement. Missing out on two weeks at camp in Red Deer will have lingering impacts, but the Canadians should still be good enough to compete and medal in this tournament.
Russia Wins Silver
The Russian roster isn't near as good as the Canadian roster on paper, but the importance of goaltending can't be understated. This is a Russian team that should be able to ride the Askarov wave right into a top-three finish, but I have them coming up just short and winning the silver.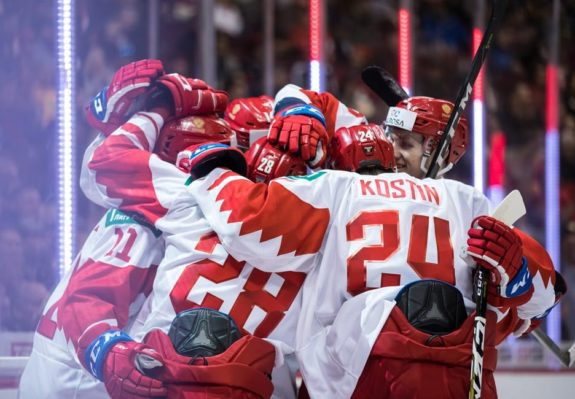 Russia won't have a clear and free path to the medal stage since they are in a group including the United States, Sweden, and the Czech Republic, but they have one of the more convincing lineups. As mentioned numerous times previously, goaltending is the strongest part of this team, but they are really good offensively, too.
Admittedly, the Russians are very light on returning players at forward this year. With only Vasily Podkozlin and Maxim Groshev returning, they will have to have some of the younger talent make an impact much earlier than expected. They do have a handful of players to look to in that department, however.
Players like Rodion Amirov, Yegor Chinakov, Yegor Afanasyev and Mikhail Abramov should all have impacts for the Russians up front. On the back end, Shakir Mukhamadullin, Semyon Chistyakov, Roman Bychkov, and Yan Kuznetsov should be able to hold down the fort and make life easier on their star goaltender.
Sweden Wins Gold
Mika Zibanejad, Victor Rask, Oscar Klefbom, Jonas Brodin, and Filip Forsberg. What do all of these players have in common? They were all on the roster the last time Sweden captured a gold medal at the World Juniors. It was quite a while ago now — 2012 to be exact. It's about time for them to win again.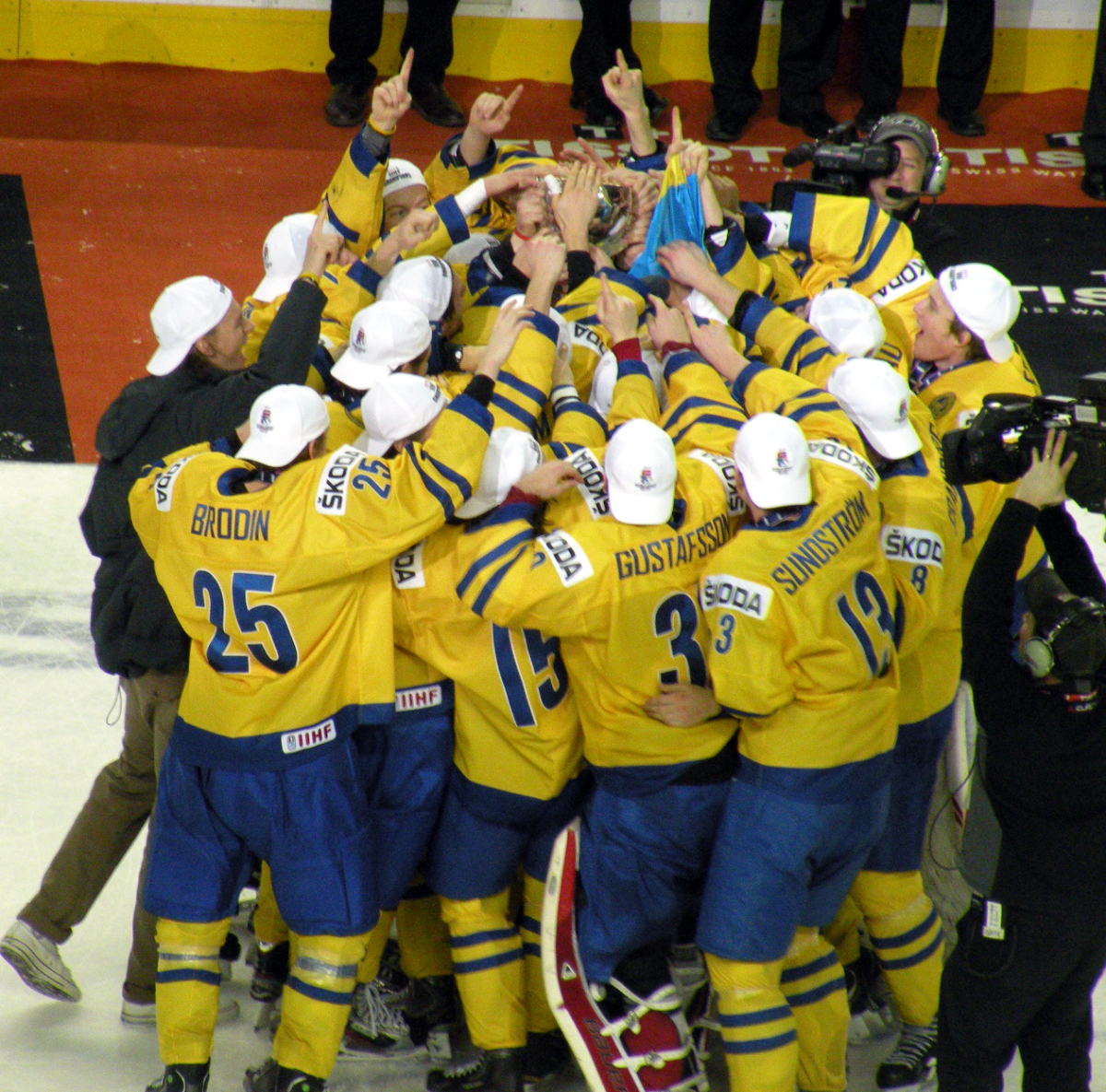 This is another one of those predictions that isn't obvious and doesn't really add up on paper, but this mostly comes down to me believing that Sweden is going to break through once and for all this year. It has simply been too long since their last win, and they have been too good to continue another year without one.
This isn't something completely out of the realm of possibility either, though. They have a solid roster nearly top to bottom that can easily compete with some of the other teams that might be considered powerhouses. Offensively, they will have players like Lucas Raymond, Alexander Holtz, Noel Gunler, and Karl Henriksson to put numbers up on the board for them.
Defensively, they will be leaning on Tobias Björnfot, Victor Söderström, and Helge Grans. In goal, it will likely be Hugo Alnefelt, the Tampa Bay Lightning 2019 third-round selection. He was solid last year in this tournament and should be better this time. Overall, this is a good team that has the chance to break the spell and capture another gold medal.
All the 2021 World Junior Championship Team Information:
Austria — Team Preview — Roster
Canada — Team Preview — Roster
Czech Republic — Team Preview — Roster
Finland — Team Preview — Roster
Germany — Team Preview — Roster
Russia — Team Preview — Roster
Slovakia — Team Preview — Roster
Sweden — Team Preview — Roster
Switzerland — Team Preview — Roster
USA — Team Preview — Roster
Selection Camp Invites by NHL Team
Draft Eligible Players to Watch
One Player to Watch for Each World Junior Team
7 Predictions for the 2021 World Junior Championship
---
---