When it comes to the World Junior Championship (WJC), Team Switzerland has started to turn a corner over the past 10 years or so. In a tournament where Canada, USA, Russia, Sweden, and Finland dominate year after year, the Swiss have finally started to make some noise. Finishing fourth place in 2019 and then fifth place in 2020, they've quickly gone from being an expected bottom feeder to a dark horse year in and year out.
Related: THW World Juniors Guide
This is likely to change this year, however. They will be sharing a division with Canada, Finland, Germany, and Slovakia. We all know that Canada and Finland will be the top dogs in Division A, and the Germans are looking like the top candidates to challenge them as a dark horse. They'll have 2020 third-overall pick and Senators prospect Tim Stuetzle, Red Wings prospect Moritz Seider, Blackhawks prospect Lukas Reichel, and Blues prospect John-Jason Peterka.
The Swiss are going to have a relatively young team this year, with only two returning defensemen and three returning forwards. If anything, this year will just give the young guns a chance to get their feet wet and come back stronger next year. Granted, it's the WJC, so anything can happen. Here are three Swiss players to keep an eye on at this year's showdown.
Inaki Baragano
Baragano is expected to make his WJC debut this year and will likely do so with a chip on his shoulder. The defenseman was invited to last year's camp as an 18-year-old, but he didn't make the cut. This year, he'll likely not only make the team, but he'll look to step into a big role and make some noise for the Swiss. He spent last season with the Kamloops Blazers and finished the season with 16 points through 60 games. Nothing eye-popping, but certainly not bad for an 18-year-old rookie defenseman.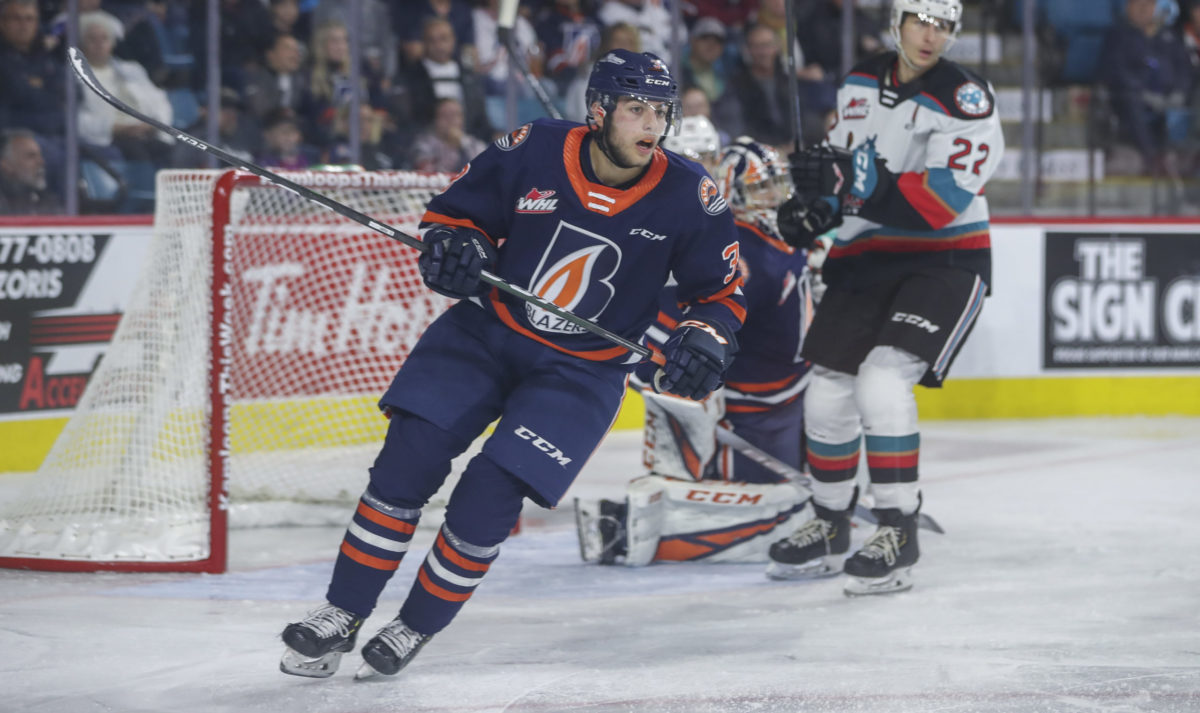 This year, Baragano will return to selection camp a year older and a year stronger. Through three friendly games against Germany over the summer, he averaged 16:41 of ice time. This was second among defensemen only to Noah Meier, who's considered a prospect for the 2021 NHL Draft. He also won 63% of his puck battles in those games, good for third on the team. He finished with four points over three games against the Germans, and you can expect to see him slide into a power-play role for the Swiss this year.
Simon Knak
Up front, the only returning names for the Swiss are Gaetan Jobin, Joel Salzgeber, and Knak. The Zurich-native finished last year's tournament with two goals in five games. Averaging 15:36, he was used primarily in a middle-six role. This year, he'll be given an opportunity to potentially step into a top-line role. He spent last season with the Portland Winterhawks, finishing the season with 34 points through 49 games.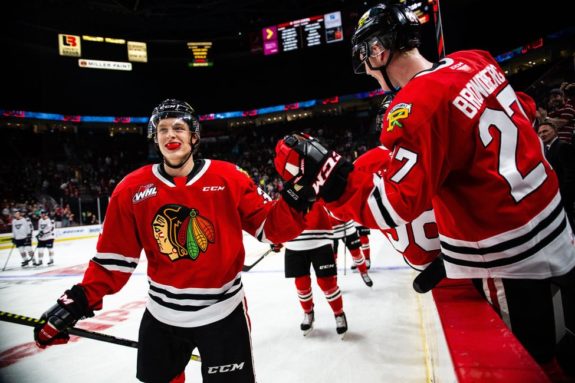 The 6-foot-1 winger put up three points through three friendly games against Germany and was used on their top line alongside left-winger Ray Fust and centre Lorenzo Canonica. This, to me, is an indication of how often Knak will be used in the upcoming tournament. Neither Fust nor Canonica was on last year's team, so Knak has that extra experience and will look to use that to his advantage this year. Expect him to get top power-play minutes and be used in crucial situations where scoring is needed.
Lorenzo Canonica
Canonica has the potential to be one of the most dynamic players on the team this year. He's one of the youngest players on the team and in the tournament as a whole, having only turned 17 back in September. He was supposed to spend this season with the Shawinigan Cataractes of the Quebec Major Junior Hockey League, but has instead began the campaign with Lugano U20 of the Swiss Junior League. So far, he has 10 goals and 18 points through 17 games. He picked up right where he left off last year, finishing the 2019-20 season with 43 points in 42 games for the club.
What Canonica has been able to do at such a young age is impressive to say the least. He led all Swiss players in ice time during the three friendlies against Germany at just over 18 minutes per game. He also registered four points through those three contests. He's projected to be a second-round pick in the 2021 NHL Draft and could see his stock rise with a successful tournament. Regardless, the amount of ice time he's getting at such a young age goes to show how much his coaches trust him, and he'll certainly be a name to pay attention to when the WJC gets underway.
Overview
The Swiss aren't going to have it easy this year. But having said that, I think they have a solid chance to, at the very least, make the quarterfinals. They will more than likely battle Slovakia for that final spot in Division A, and that will be a storyline to pay attention to right off the bat with the two teams facing off on Christmas Day. A big tournament from these three players and the rest of the team could see them as a dark horse this year.
All stats obtained from InStat Hockey and Elite Prospects
---
All the 2021 World Junior Championship Team Information:
Austria — Team Preview — Roster
Canada — Team Preview — Roster
Czech Republic — Team Preview — Roster
Finland — Team Preview — Roster
Germany — Team Preview — Roster
Russia — Team Preview — Roster
Slovakia — Team Preview — Roster
Sweden — Team Preview — Roster
Switzerland — Team Preview — Roster
USA — Team Preview — Roster
Selection Camp Invites by NHL Team
Draft Eligible Players to Watch
One Player to Watch for Each World Junior Team
7 Predictions for the 2021 World Junior Championship
---
---