In an Edmonton Oilers news and rumors update, GM Ken Holland is burning the phone lines trying to find a place for one of his newly-signed prospects to play. Meanwhile, other Oilers prospects are doing well overseas and making a case for consideration in 2020-21. Will the Edmonton Oilers invite any players to training camp on a PTO this season and finally, if NHL teams are allowed to build taxi squads together for this coming season, who would be on Edmonton's group of additional players?
Holland Trying to Find Kemp a Place to Play
Kurt Leavins of the Edmonton Journal writes that Oilers general manager Ken Holland is actively looking for a team that will take on newly-signed college defenseman Philip Kemp. The idea is to get him playing sooner than later.
Leavins writes:
Expect Phil Kemp to have a club to play with over-seas before Christmas arrives. I've heard that Ken Holland is burning up the phones to find Kemp a place to play competitive hockey until such time that the North American leagues are safe again. Kemp was supposed to be at Yale, but the Ivy league season has also now been cancelled. Kemp inked his 3-year ELC this past week. He was a 7th Round pick of the Oilers in the 2017 draft.

source – 'The Edmonton Oilers return to play plan is still more "if" than "when": 9 Things' – Kurt Leavins – Edmonton Journal – 11/29/2020
Don't Expect Moves Before January
Leavins also writes that while he's not as plugged in as some other NHL insiders are, he's hearing they'll be no additional moves by the Edmonton Oilers in 2020. He writes, "I don't expect a deal happens before the middle of January. That is likely (hopefully?) when training camp may start. Store that away for now."
Related: Oilers' Koskinen is a Very Underrated Goaltender
Updates on Oilers Overseas
The Oilers have a number of players overseas and getting prepared for the upcoming season. Here is a quick update on a few of the more notable names.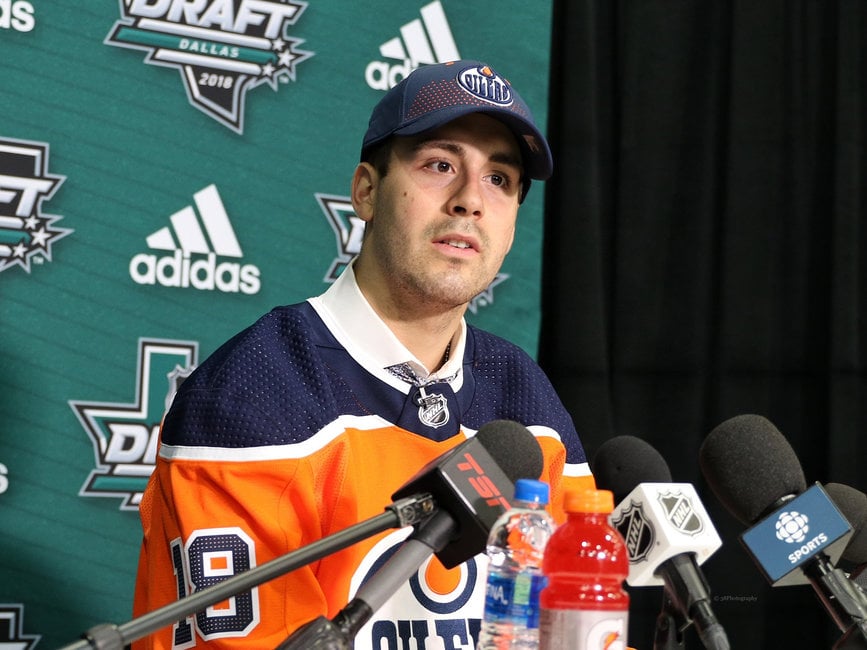 Philip Broberg is continuing to get praise for his abilities in SHL. He's already matched his 2019 point totals. Meanwhile, Dominik Kahun has rejoined his EHC Redbull team and is off to a strong start scoring a goal and two assists in his first game. Dmitri Samorukov has eight points in 29 games in the KHL and has been named rookie of the week on a couple of occasions and Evan Bouchard continues to light things up for HockeyAllsvenskan with six goals and 16 points in 20 games.
Related: Oilers' Special Teams Will Remain Elite Next Season
Oilers to Invite Defenseman on PTO?
According to Bruce McCurdy of the Edmonton Journal, the Edmonton Oilers are believed to be planning one or two invites on PTOs for their upcoming NHL training camp, specifically at the blue line position.
McCurdy notes that a few injury questions and COVID-19 related pauses has created a bit of concern for the Oilers and that in order to ensure they have competition for jobs and some players to choose from at the defensive end, the team might invite a veteran or two. McCurdy writes:
A final comment that this observer fully expects the Oilers to bring in at least one veteran NHL d-man on a Professional Tryout (PTO) once camp is finalized. As we saw with Jason Garrison in 2018-19, it is possible for such an invitee to earn a contract and a depth role with the team.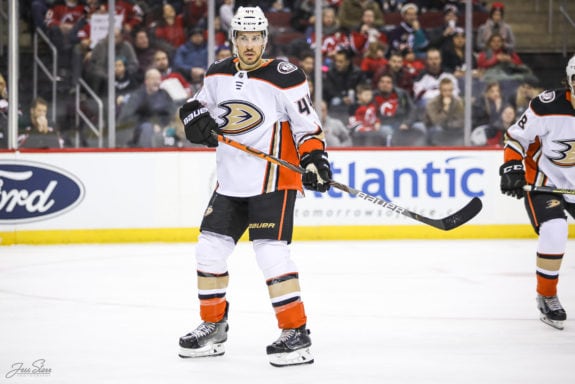 It wasn't clear who would be invited but there are a few free agent blueliners out there still looking for work and who might be enticed to accept a tryout on a team that many believe could be pretty strong next season. Might a player like Michael Del Zotto be under consideration? He was part of the free agent frenzy panel on TSN and publicly said he was hoping he'd get a call. He scored 15 points in 49 games with the Anaheim Ducks last season.
Who Would Be on the Oilers Taxi Squad?
Sportsnet's Elliott Friedman recently noted that he expects every NHL team to carry a taxi squad next season. This would be a group of players that go beyond the traditional 23 skaters a team can carry.
If teams are able to expand their rosters to 28 skaters, the expectation is that the group would consist of one additional goaltender, two more defensemen and three more forwards. When it comes to Edmonton, who would be in that group?
It's logical to assume that players like Stuart Skinner, Evan Bouchard, William Lagesson, Ryan McLeod, Tyler Benson and Alan Quine, and Philip Broberg would be in consideration for those spots.
Next: NHL Rumors: Maple Leafs, Canadiens, Hoffman, Duclair, Kane, More
---
---