Team Czech Republic formally announced their roster for the upcoming 2021 World Junior Championship in Edmonton, Alberta, Canada.
While this group should face little pressure compared to last year's group (the 2020 tournament was held in the Czech Republic) that doesn't mean this year's group will take this challenge any less-seriously. They are bona fide underdogs in this tournament, lumped into the same Group "B" as heavyweights like Russia, Sweden and the United States. They are going to have to work very hard to make noise in this year's tournament.
Luckily, Team Czech Republic does have a handful of players that could surprise pundits from all over the world. These are a mixture of players that were drafted this year, as well as some that should be drafted in the upcoming years. Besides a tournament, the WJC is a stage where the best talent will always seize the spotlight.
Goaltending
Nick Malík, Lukáš Pařík, Jan Bednar
Malík and Pařík return from last year's tournament, with both seeing action with varying results. Malík, a 2021 draft-eligible prospect, has an opportunity to really raise his draft stock by putting forth a solid effort in this tournament. He has a track record that suggests that he could seize the starting role for Team Czech Republic. One guy that could (and should) have something to say about his claim to the starting role is fellow goaltender Jan Bednar.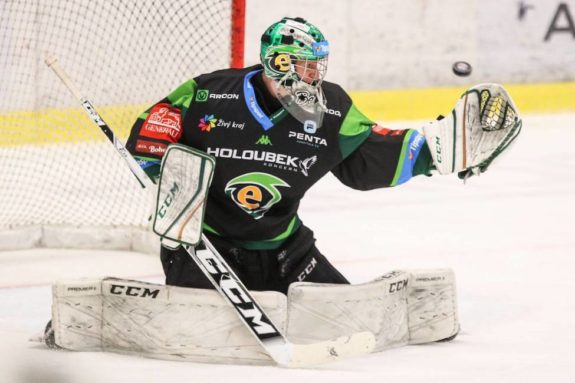 Bednar, who was selected by the Detroit Red Wings with the 107th pick of the 2020 draft, is the newcomer amongst his fellow goaltenders, but there's a reason he was one of the highest-ranked goaltenders available in his draft class. If he can get into a groove during Team Czech Republic's stay in Edmonton, he could turn this team into a true Cinderella story. However, his play can be a bit mercurial, and he is just as likely to ride the bench after a poor showing. This tournament is a big opportunity for him, just like Malík.
Pařík, the 87th pick of the 2019 draft, rounds out this trio and could very well seize the starting role himself. He was Team Czech Republic's primary backup during last year's tournament, though his stats left something to be desired. He should approach this year's tournament with something to prove.
Defense
Stanislav Svozil, Karel Klikorka, Martin Hugo Haš , Simon Kubicek, Radek Kučeřík, David Jiříček, Jiri Suhrada, Michael Krutil
Hugo Haš, a Washington Capitals prospect, returns after a solid 2020 WJC tournament where he collected three points over five games. He entered the tournament as the team's top defender, and played crucial minutes for his team down the stretch. This year, however, viewers and scouts will likely find themselves watching someone else on Team Czech Republic's blue line.
That player is Stanislav Svozil, currently projected to be one of the top defenders to come out of the 2021 draft. The young defender has great vision on the ice and could be a catalyst for Team Czech Republic's offense in this tournament.
He isn't afraid to join the rush, though it remains to be seen how his game will translate against tournament juggernauts like Canada, Russia and the United States. If there's one player you must watch when Team Czech Republic plays, it's this kid.
This isn't a group of defenders that is filled with star power like other teams, but there are enough guys here that can hold their own. Like Svozil, the real test will be how they do when faced with the challenge of the big boys in Group B.
Forwards
Jan Myšák, Michal Gut, Martin Beranek, Jakub Rychlovsky, David Vitouch, Adam Najman, Martin Lang, Radek Muzik, Filip Prikryl, Pavel Novák, Filip Koffer, Adam Raska, Jaromir Pytlik, Michal Teplý
There are a handful of players in this group worth keeping an eye on during this year's tournament. First and foremost (in my mind) is Jan Myšák, who the Montreal Canadiens took 48th overall in the 2020 draft. This is a player that does it all; he can create opportunities for himself and his teammates, he can chip in defensively and he can play multiple forward positions. Expect him to see plenty of ice time, potentially in a shutdown role against superior competition.
There to help Myšák is Jaromir Pytlik, a New Jersey Devils prospect from the same draft class. Pytlik is a solid support player in that he can do the necessary work to help more talented teammates shine their brightest. In some ways, you could call him Myšák-lite, though he has a bit more of a physical element to his game.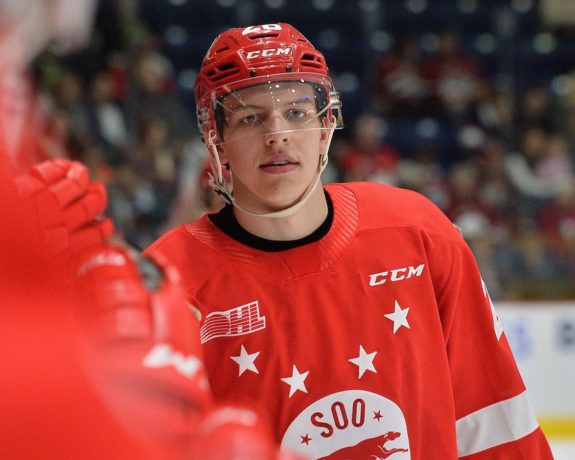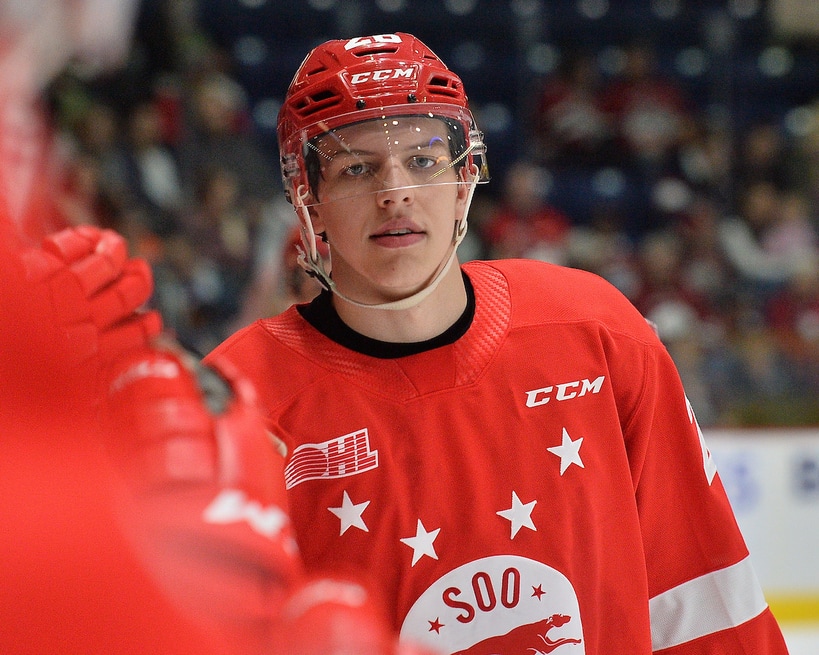 Some teams in this tournament have the kind of depth that allows them to still have success if their best players have an off game. Team Czech Republic is not one of those teams. They will need their best players to play their best and produce at a high level every step of the way in order to be competitive in this tournament. It'll be a heck of ride if they can pull it off.
Low Expectations
The insinuation here is that this is a group that contains some serious talent, but it pales in comparison to the favorites in this tournament. Players like Svozil and Myšák could provide some spectacular highlights, but the lack of impact players beneath them will more than likely be exposed over the course of this tournament.
With that in mind, Team Czech Republic offers an interesting opportunity to watch the efforts of specific players instead of a whole team – especially those who want to get a good look at Svozil ahead of the 2021 draft. This team should have its moments – it's hardly the worst collection of talent in the WJC – but they shouldn't factor into the overall outcome of this tournament. Of course, that means it will be this team's mission to prove me and a lot of other people wrong.
All the 2021 World Junior Championship Team Information:
Austria — Team Preview — Roster
Canada — Team Preview — Roster
Czech Republic — Team Preview — Roster
Finland — Team Preview — Roster
Germany — Team Preview — Roster
Russia — Team Preview — Roster
Slovakia — Team Preview — Roster
Sweden — Team Preview — Roster
Switzerland — Team Preview — Roster
USA — Team Preview — Roster
Selection Camp Invites by NHL Team
Draft Eligible Players to Watch
One Player to Watch for Each World Junior Team
7 Predictions for the 2021 World Junior Championship
---
---