Team Canada played its first pre-tournament game against Russia, winning 1-0 as Jamie Drysdale scored the lone goal. The game served as an excellent warm-up to when Canada starts their journey to repeat against Team Germany on Boxing Day. It was a great way for the team to get their feet going after they faced adversity during their training camp. 
They had to deal with positive COVID-19 tests, going into quarantine putting their camp on hold, and players haven't seen meaningful games for quite some time as a majority of the players respective leagues have been postponed. Canada looked to be a step behind other teams including Russia in regards to play time, but they managed to get things going as last night's game progressed.
Related: World Juniors Guide
While it's one game to try and get things together, Canada showed why they're considered the early tournament favourites even with suffering a major setback. Here are four headlines for Canada from their pre-tournament game.
Devon Levi the Starter
Once the team was announced, there was still a question mark surrounding who will be the starter for Canada. It was possible that Dylan Garand could be the starter as he played well in the camp.
Once Canada named the starter for the game against Russia, all attention turned to Florida Panthers seventh round pick in 2020 Devon Levi. Levi was a major standout at the 2019 World Junior A Challenge, where he was named tournament MVP and winning a silver medal. After missing the first few scrimmages, he didn't see any action until after the quarantine was over. He made his presence known in the final intrasquad game as he earned a 36-save shutout.  
After that standout performance, and an equally remarkable one against Russia, Levi appears to now be the front-runner as Canada's go-to goalie in the crease after a 23-save shutout win.
While Canada seemed to be the better team, Russia's skilled forward group was still a threat in transition and in the offensive zone as they had high-end quality chances at five-on-five and on the man advantage. No matter what was thrown on net, Levi was there to provide the consistent play any team needs in order to go far in this tournament. He had great poise and was always ready to face a shot, and didn't panic in a tough situation. Even late in the game, when Russia was putting on the pressure, Levi was there to shut the door.
Canada didn't have their starter until the third game last year. Even though it was a wide-open battle this year, Levi may be the one to see most of the action in this tournament.
Canada's Forecheck Will Be Tough to Contain
We know that this Canadian team is highly skilled and dangerous when it comes to their forward unit. While that was on display, it was their ability to give Russia a tough time in their zone with a quick and aggressive fore-check that stood out.
Canada was very persistent when it came to going in on the attack and setting up their cycle game. They had excellent pressure and utilized their speed extremely well to win puck battles and gain possession, while quickly gaining entry in the offensive zone with numbers on the attack. Although they couldn't solve goaltender Yaroslav Askarov (Artur Akhtyamov replaced him), they were able to generate great scoring opportunities in all areas of the offensive zone.
Russia had a hard time defending against this attack. Canada brought the physical play, as they were easily able to throw the body to create turnovers and have support on loose pucks. They were able to move the puck quickly and get it into a prime area for a shot where they were able to get second and third opportunities. Even when Russia was leaving the zone and thought to have possession, Canada was able to continue battling on the back check and use their aggressive sticks to create a turnover and transition back into offense. One example of this aggressive fore-check is this play made by Jakob Pelletier.
Pelletier made a simple and clean stick lift on Artemi Knyazev as he was able to easily retrieve the puck and get a shot past Askarov, hitting the post in the process. This led to a scramble in front of the net as Canada was looking for a second opportunity. A simple play like this created a quality scoring chance as Canada could've taken the lead in the game.
If Canada continues to play with this type of force, it's going to be really tough for teams to defend against them as they're constantly applying pressure every chance they can get.
Holloway-Newhook-Pelletier Line Could Be Key
It's evident that Canada's forward depth is very strong as there's balance on each line. But if you're looking for a line to bring much needed vitality, the line of Dylan Holloway, Alex Newhook and Jakob Pelletier could be a jolt of energy the team needs in order to get things going. This is a line that was already developing chemistry before this game.
All three players possess the ability to play an aggressive style that would be hard to play against. They have excellent speed to quickly break out of their zone and also generate a swift counter attack when they gain possession of the puck. They constantly battle for the puck and never give up on the play. They're very reliable and can play responsibly in their own end, having that 200-foot game quality. It's a great coincidence that one of the best chances early on in the game came from that line.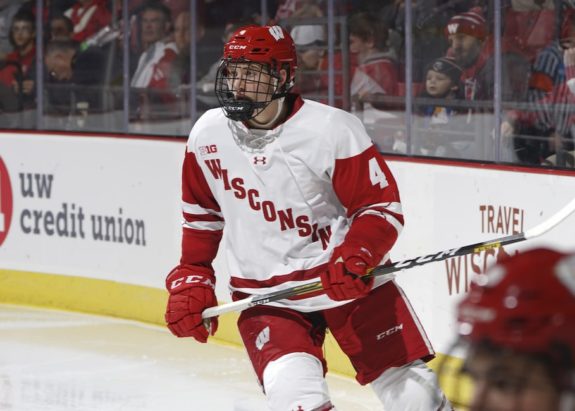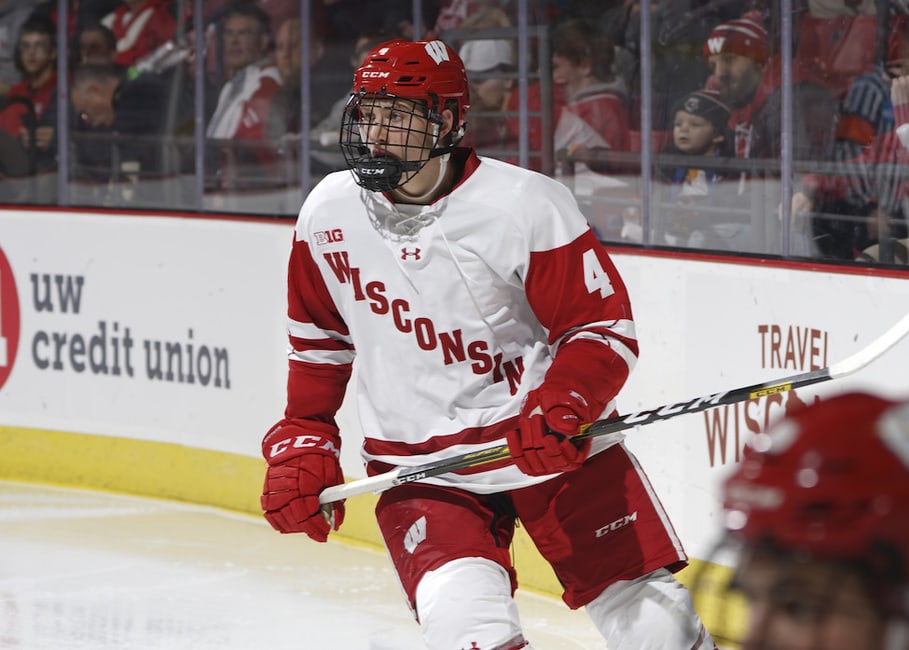 While the offense will rely on players like Connor McMichael, Cole Perfetti, Dylan Cozens and Jack Quinn, the line of Holloway, Newhook and Pelltier could be that line to provide a spark when Canada needs one at the right moment or to continue with their momentum.
Dach Is Out With Injury
After what was a great game for Canada, the win against Russia was overshadowed by an apparent wrist injury to captain Kirby Dach. He sustained the injury in the third period and rushed off the ice in pain. He underwent x-rays and it was later revealed by TSN's Bob McKenzie that Dach is out of the tournament.
This is a huge loss for Canada as Dach was going to be heavily relied on as the leader and an offensive producer on the top line with Dylan Cozens and Jack Quinn. His tournament is over before it even started. You can't help but feel for him as he was looking forward to being a part of this journey to win gold.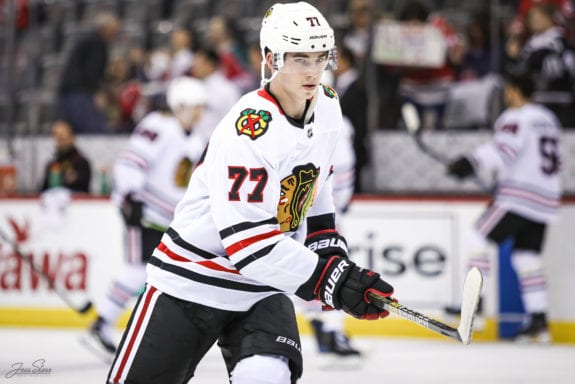 It's an unfortunate situation to say the least for both Canada and Dach. Although Canada does have great depth, it's always difficult to try and replace one of your top players and captain. It's very possible that Quinton Byfield could be the one to replace Dach on the top line. He played extremely well in the game against Russia as he displayed his quick burst of speed and physical edge. The options are endless as they try to find the best fit. 
The pre-tournament game against Russia highlighted a lot of what people can expect from this team. Canada is facing even more adversity with the unnerving news about their captain. However, the way they played shows the ability to constantly battle and be a major threat in the tournament with their depth.
All the 2021 World Junior Championship Team Information:
Austria — Team Preview — Roster
Canada — Team Preview — Roster
Czech Republic — Team Preview — Roster
Finland — Team Preview — Roster
Germany — Team Preview — Roster
Russia — Team Preview — Roster
Slovakia — Team Preview — Roster
Sweden — Team Preview — Roster
Switzerland — Team Preview — Roster
USA — Team Preview — Roster
Selection Camp Invites by NHL Team
Draft Eligible Players to Watch
One Player to Watch for Each World Junior Team
7 Predictions for the 2021 World Junior Championship
---
---