Team Canada's evaluation camp is already underway in Red Deer, Alberta, as they prepare for the upcoming World Junior Championships in Edmonton. The event was originally supposed to take place in both Red Deer and Edmonton, but as a result of the COVID-19 pandemic, both cities will host in 2022, and the 2022 host, Gothenburg, Sweden, will host the tournament in 2024. 
This tournament is going to be different from previous years. With teams getting prepared for the tournament and getting their rosters set, Team Canada seems to be in a difficult spot, as their camp is on hold due to an outbreak. 
Related: THW World Juniors Coverage
In addition to this, there are plenty of storylines and talking points surrounding the roster, as the coaching staff still needs to make the necessary cuts. From the goaltenders to a 16-year-old phenom, here are five headlines for Canada during the camp as they continue to prepare for the tournament. 
Can the Bubble Be Replicated?
As a result of two positive tests, Team Canada went into quarantine for 14 days. A staff member for Hockey Canada also tested positive a few days earlier. Until everyone in the bubble gets the all clear to resume, activities are on hold, as everyone is at risk for COVID-19.
This is troubling. Junior hockey players, more so in the Ontario and Western leagues, have seen zero game action compared to the Quebec Major Junior league. To have things brought to a complete stop while wanting to participate in the biggest tournament of their careers has to be weighing on them. It's a difficult time for them to be doing what they love amid a global crisis. Hockey Canada knows that this is going to be a long process in quarantine and has prioritized mental health in order to make sure everyone is doing well. 
While it's concerning, there could be some optimism. The NHL had a number of positive tests during the training camps when their return to play started. However, once they went into the bubble with the other teams, everything seemed to be under control as a result of the strict testing and rules. Throughout the playoffs, there were no reported cases of COVID-19.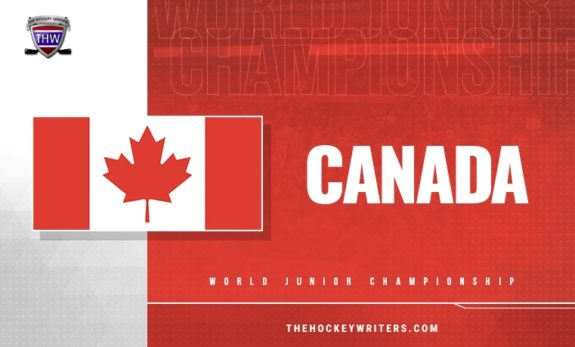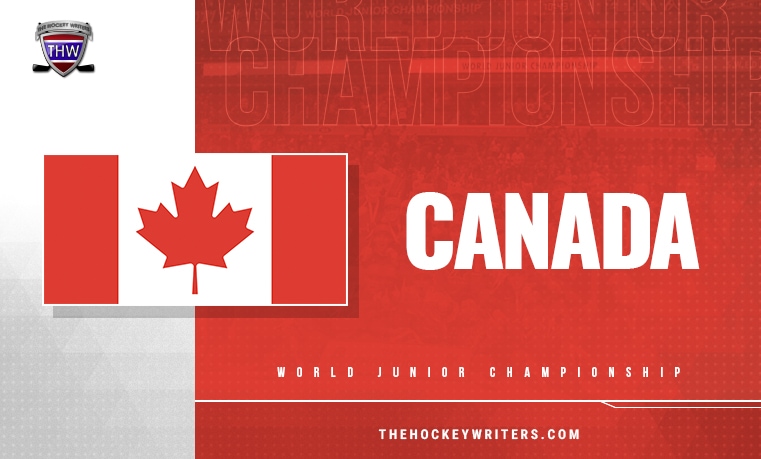 Bob McKenzie mentioned that the challenge for the IIHF is to get to the start of the tournament when all teams are already isolated and in a safe zone. It's not what Hockey Canada expected to happen, as they wanted to ensure a safe zone during the camp, but even when you're extra cautious, the unknown can happen. 
While the concern is great, and many were skeptical about the NHL's return to play and positive tests, the event itself was a success. If the IIHF follows the NHL's bubble system exactly as planned out (mass testing, cleaning and mask-wearing), there's no reason to believe that this tournament couldn't be another major positive for hockey fans, especially in a year where we can all use some positive news.
Goaltending Remains Up for Grabs
If we thought there were question marks surrounding Team Canada's crease heading into last year's tournament, this year provides more uncertainty. The starting position is wide open. We saw Nico Daws start off as the starter until Joel Hofer provided the steady presence they needed to claim World Junior gold.
Expect the same thing this time around. As Team Canada needs to make cuts, it's already been a competitive battle for the goaltenders attending the evaluation camp. There are only three spots, but it's going to be a difficult decision when the time comes to name them. 
Dylan Garand has seemed to make an early impression with his stellar play in the first intra-squad game. The Kamloops Blazers goaltender had a great 2019-20 season, going 28-10-3 with 2.21 goals against average and a .921 save percentage, and didn't miss a beat in the crease. He had great poise and was steady in net, as he was busy at the start. He was always in position and held his own when Team Red was on the attack. He was square with the shooter, and even when he had to overcome traffic, he was still in a spot to make a save.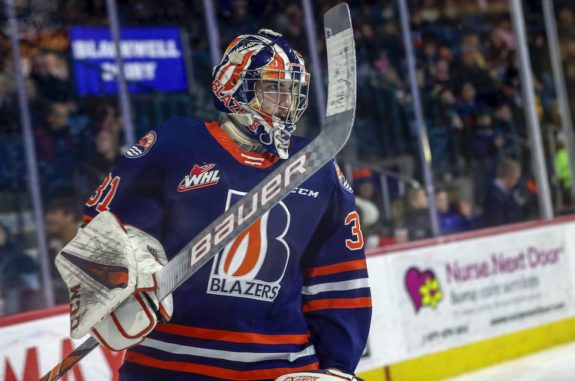 London Knights goaltender Brett Brochu is probably the biggest surprise in the two intra-squad games, as Team White seemed to have the upper hand in net. He put up stellar numbers in 2019-20, going 32-6-0 with 2.40 GAA and .919 SV%. Taylor Gauthier of the Prince George Cougars, who was busier than Brochu in camp, also made a strong impression. Tristan Lennox (Saginaw Spirit) and Devon Levi (Northeastern, NCAA) are also in the running, as the latter would've seen some game time after being in quarantine with the NCAA bubble. 
Garand, Lennox and Gauthier seem to have the upper hand to vie for the starting role. Garand and Lennox represented Canada at the 2019 Hlinka- Gretzky Cup, while Gauthier played in the 2018 tournament. That international experience could always be a difference-maker, but as we saw last year, someone unexpected can take the reigns in net. Brochu could continue his stellar play, and Levi could also make a major surprise, knocking one of the other three out of camp. 
Not Short on Talent
Twenty-six. Why is this number important? It represents the number of first-round picks that are in camp for Canada. As usual with the forwards attending camp, there is no shortage of talent with this year's roster. There's some good news, as last year's tournament MVP Alexis Lafreniere joining the roster isn't fully out of the question. 
There's no doubt that once again, Canada's forward depth remains its strength. The team also has six returning members from last year's championship team; Quinton Byfield (Sudbury Wolves), Bowen Byram (Vancouver Giants), Dylan Cozens (Lethbridge Hurricanes), Jamie Drysdale (Erie Otters), Connor McMichael (Knights) and Dawson Mercer (Chicoutimi Sagueneens). They were fortunate to get some NHL experience, as Chicago Blackhawks' rookie Kirby Dach was on loan for the tournament. Dach recorded 23 points in 64 games in 2019-20 and is looking to be a part of the leadership group, much like Barrett Hayton was last year.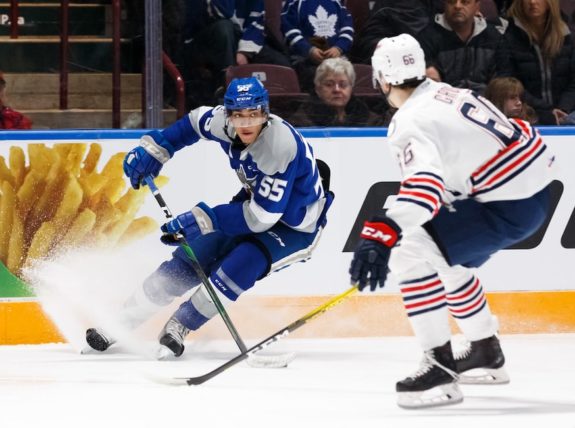 Team Canada boasts four forwards who hit the 100-point mark last season. Cole Perfetti (Spirit- 111), McMichael (Knights- 102) and Philip Tomasino (Oshawa Generals- 100), who finished second, third and fourth in OHL scoring last season, while Spokane Chiefs forward Adam Beckman scored 107 points. 
Seth Jarvis (Portland Winterhawks), Connor Zary (Blazers), Jack Quinn (Ottawa 67's) and Xavier Simoneau (Drummondville Voltigeurs) are right behind them in terms of production. 
As Josh Kim alludes to in his in-depth analysis of the intra-squad games played, Canada may have found its top line in the form of Zary, Dach and Tomasino, as they were undoubtedly the talk of camp. They clicked instantly and were a major force in terms of producing offense. There's no doubt that offense shouldn't be an issue for Canada. Even though nothing is locked in, forwards that have stood out appear to be in a spot where they might be safe.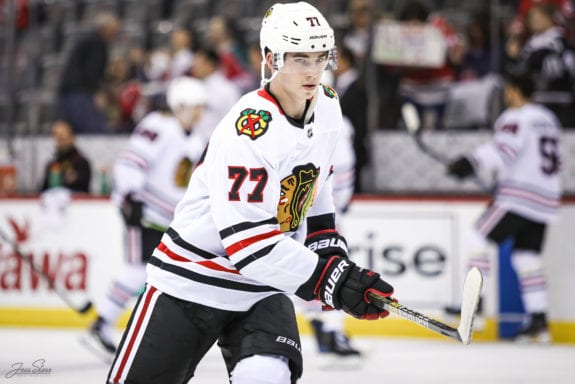 Defensively, Canada looks to bring a blend of puck-moving defenders and two-way play, much like last season. Byram (we'll get to more of him later) and Drysdale look to lead the way on the blue line. The two defenders had important but different roles on the team last year. Byram was a major factor as a top-four defenseman, while Drysdale saw time as the sixth and seventh defenseman. This time around, both are going to be their go-to pairing. 
The Shane Wright Show
Granted exceptional status to play in the OHL, there is a lot of hype surrounding the rookie from the Kingston Frontenacs. The projected 2022 first-overall pick had a tremendous season with 39 goals and 66 points. With that, he earned an invitation to Team Canada's camp. 
The 16-year-old could become the eighth player at his age to crack the World Junior team, behind Wayne Gretzky, Sidney Crosby, Connor McDavid, Eric Lindros, Jay Bouwmeester, Bill Campbell and Jason Spezza. A small but still a very impressive list of players to be a part of.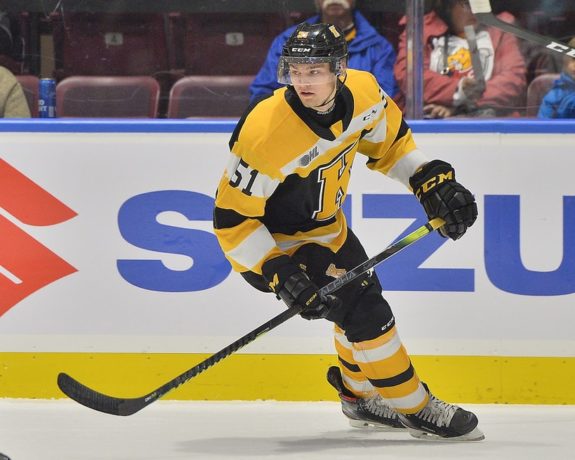 After two intra-squad games, we started to see glimpses as to why he was added to the camp roster, earning high praise from his teammates in the process. More importantly, he caught the attention of head coach Andre Tourigny. Tourigny is the head coach of the Ottawa 67's and has seen quite a bit of the young superstar and noticed the progression since the first time he played an OHL game. 
Aside from his point production, his underlying numbers are also very impressive. Wright averaged 1.15 expected goals per 60 min and was also a major factor in driving the offense. He averaged 5.4 entries per game, with almost 3.8 entries by stickhandling. He likes to take charge, as the offense ran through him this season. Whenever the puck is on his stick, he is dangerous, as he also possesses an NHL caliber shot. 
Whether he makes the team or not is still up in the air. But with his emergence as a rookie and the impact he had, it's hard to not at least give him that chance. His elite-level offense and ability to backcheck could benefit the team greatly. All eyes have been and will continue to be on him.
Byram Will Make a Significant Impact
When looking at potential candidates to wear the 'C' for Canada, Byram should definitely be at the top of that list. The fourth overall pick of the Colorado Avalanche in 2019 possesses a skill level that matches current Avalanche defenseman Cale Makar.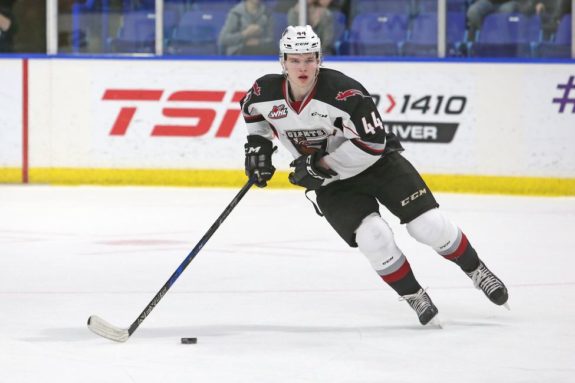 During the two intra-squad games, Byram was a major standout, using skating and playmaking abilities to his advantage. He averaged seven minutes while playing in defense but almost averaged 12 minutes while playing on the attack. A major reason for that is his puck-moving abilities and skillset to be a major force in the offensive zone. There were no signs of him slowing down, and we should expect more of that. 
In games played in 2019-20, both in the WHL and in the selection camp, Byram has a very high percentage of shots on net. The numbers reflect his shots, missed shots and goals.
| | |
| --- | --- |
| Are on Ice | Shots on Net/ Percentage |
| Left Circle/ Boards | 25/35- 71.4% |
| Top Left Blue Line | 12/20- 60% |
| Front of Net | 14/16- 87.5% |
| Middle of Ice | 57/80- 71.3% |
| Middle Blue Line | 27/41- 65.9% |
| Right Circle/ Boards | 15/24- 62.5% |
| Top Right Blue Line | 5/11- 45.5% |
You can tell that Byram is a major threat, with at least 60% of getting his shots on net in most areas in the offensive zone. While he's able to get a good amount of shots on net, he has an ability to move into the high-danger areas and get a shot off on net. He's very unpredictable at what he's going to do, and when the opposition is defending, they're going to have a difficult time containing him.
While he's going to be a leader offensively this year, he also has a tremendous amount of leadership qualities off the ice. During the camp, Byram was Wright's roommate. Being one of the veterans of the team, he is able to handle the responsibilities that are heading his way.
The safety and health of the players at the evaluation camp is extremely important. Once the team gets the green light to restart, the competition will resume. This camp isn't short on headlines, and we can expect more to come our way as we get closer to the start of the tournament.
Statistics from InStat Hockey and QuantHockey.
---
All the 2021 World Junior Championship Team Information:
Austria — Team Preview — Roster
Canada — Team Preview — Roster
Czech Republic — Team Preview — Roster
Finland — Team Preview — Roster
Germany — Team Preview — Roster
Russia — Team Preview — Roster
Slovakia — Team Preview — Roster
Sweden — Team Preview — Roster
Switzerland — Team Preview — Roster
USA — Team Preview — Roster
Selection Camp Invites by NHL Team
Draft Eligible Players to Watch
One Player to Watch for Each World Junior Team
7 Predictions for the 2021 World Junior Championship
---
---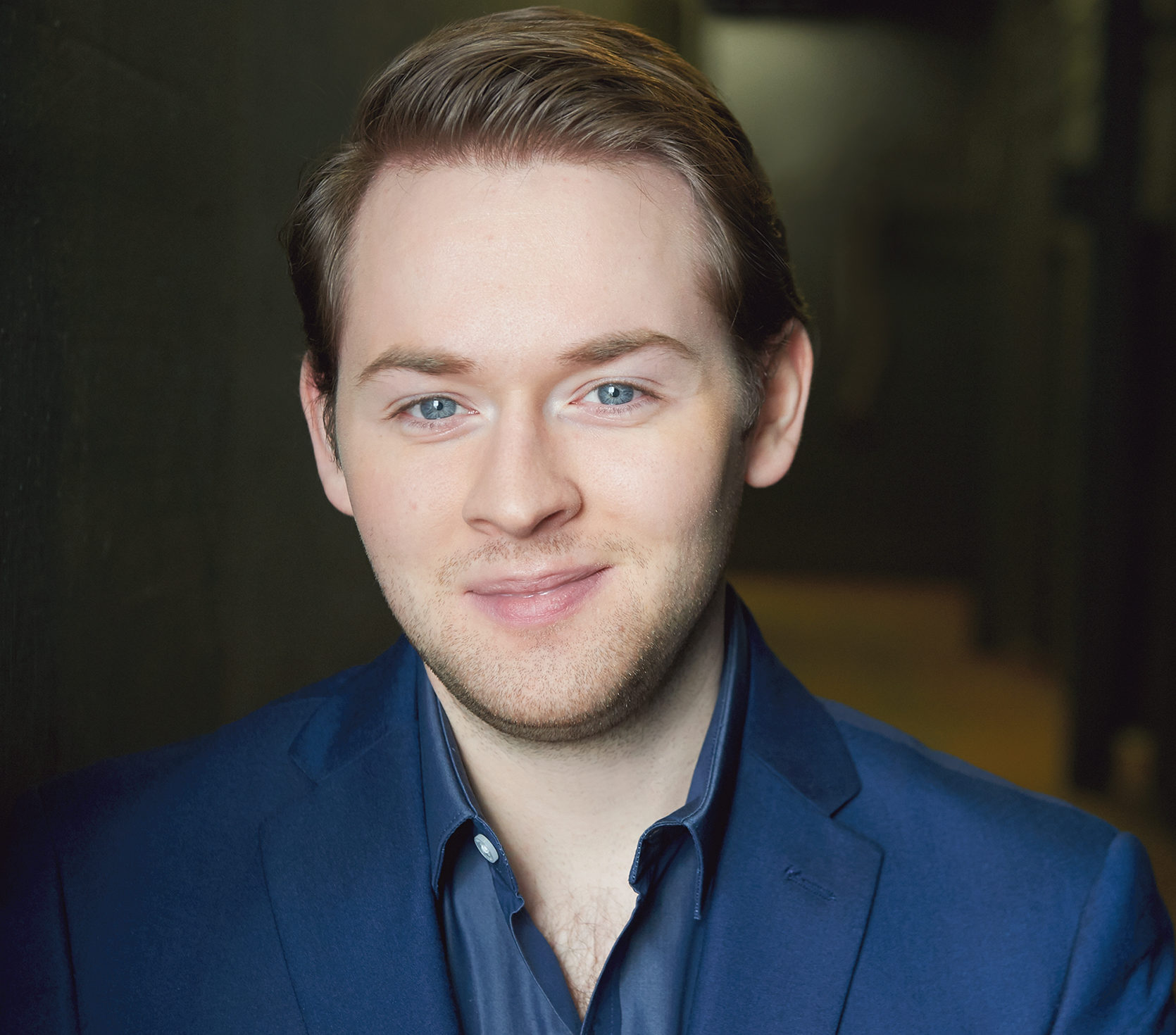 Peter is in his third year with The Hockey Writers, covering the Toronto Maple Leafs and heading the Draft and Prospects section. He has previously interned at The Hockey News and worked on Toronto Marlies broadcasts for Rogers TV. He currently is the co-host of the podcast Sticks in the 6ix and a frequent guest on Maple Leafs Lounge. Aside from hockey, he also enjoys drumming, animation and impressions/ voices.