Unfortunately, most of today's news focuses on games not being played because of the COVID-19 pandemic. Team Canada's intrasquad game scheduled for Tuesday night has been postponed. Also, one of the top hockey programs in the United States has to wait a little longer before returning to the ice. Finally, we check in on a recent Carolina Hurricanes draft pick who turned heads with a beautiful assist.
Bad News for Team Canada
You know hockey is huge in a country when scrimmages during a World Junior Championship are front-page news. Team Canada was supposed to play a third intrasquad game later on today, but COVID-19 has changed that plan.
Hockey Canada's senior vice president of national teams, Scott Salmond, made the following announcement this morning:
"Hockey Canada confirmed earlier today that two players at Canada's National Junior Team Sport Chek Selection Camp have tested positive for COVID-19, and have been placed in quarantine at the team hotel in Red Deer.

Upon learning of the positive test this morning, the decision was made to postpone the Red-White game scheduled for this morning at the Westerner Park Centrium, and to suspend all camp activities for today. As per Hockey Canada's safety protocols, all players, coaches and staff members took mandatory COVID-19 tests upon arrival at camp and have continued to be tested regularly throughout the past ten days. For precautionary reasons, we will also ensure that all players and team personnel go through an additional test before resuming camp activities. The appropriate local and provincial health authorities have been made aware of the situation, and we will continue to work closely with Alberta Health Services. We will have no further comment at this time."
There has been no confirmation on which two players had the positive tests. This comes on the heels of Saturday's announcement that a staff member was positive for the virus. Ottawa Senators' first-round pick Ridely Greig has yet to report to the camp after testing positive on Nov. 8.
This scrimmage was supposed to be one of the last chances for those players on the bubble to impress the coaching staff. They were expecting to make the first set of roster cuts in the next day or two.
Northeastern Pushes Back Start Date
Northeastern University has postponed the start of all of its winter sports due to a small breakout of COVID-19 cases. They announced this morning that all games and practices for all its teams will be canceled through Dec. 18.
"When you're making a decision of this magnitude, the number one priority is the wellness and safety of the student-athletes," Northeastern athletic director John Konya said. "Analyzing the facts as we know them right now, this decision gives us our best chance of conducting intercollegiate athletics in an appropriate way in mid-December."
Konya added that he hopes practices can resume for all sports in early December. This postponement affects six of the men's hockey games and four for the women. There has been no word on if or when they will be made up.
There are currently eight NHL draftees on Northeastern's roster including Jordan Harris and Jayden Struble of the Montreal Canadiens, Riley Hughes of the New York Rangers and Aidan McDonough of the Vancouver Canucks.
Ponomarev Makes the Highlight Reel
Finally, we get to talk about some actual hockey games being played instead of being canceled. The Quebec Major Junior League (QMJHL) recently moved seven teams to a "bubble" in Quebec City to help cut down on travel and stop the spread of COVID-19 within the league.
The Shawinigan Cataractes entered Monday night's game against the Victoriaville Tigers looking for their first win since entering the bubble. Vasily Ponomarev led the way in their 4-3 victory with a goal and an amazing assist.
Late in the second period, Ponomarev got to the loose puck behind the net and made this slick, no-look, behind-the-back pass to an Anthony Di Cesare below the left circle. He quickly buried a shot for his first career QMJHL goal and give his team a 3-2.
After the Tigers drew even, Ponomarev scored the game-winning goal from the top of the circles with just over three minutes to play. Goaltender Antoine Coulombe made 37 saves for the victory.
Ponomarev was drafted by the Hurricanes in the second round (53rd overall) in last month's NHL Entry Draft. He is off to a hot start after scoring 18 goals and 49 points last season. Through eight games, he has five goals and eight points. He has been trusted in all situations. He is averaging 21:38 in total ice time with 3:44 per game on the power play and 2:28 on the penalty kill.
All stats provided by Hockey InStat.
---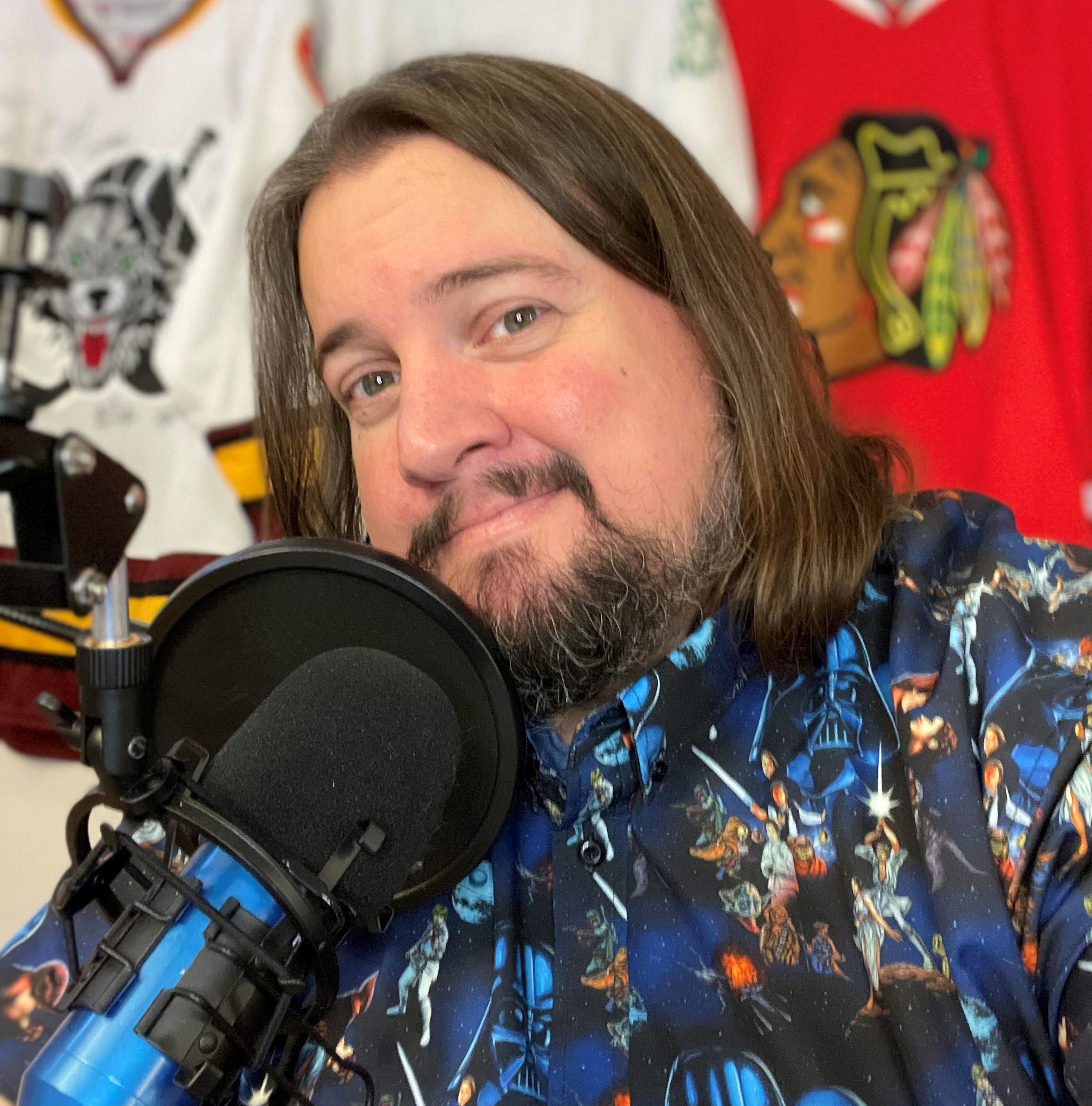 Greg Boysen has been writing about the Chicago Blackhawks since 2010 and has been a site manager for both FanSided and SB Nation. He has been published in The Hockey News and was fully credentialed for the 2013 Stanley Cup Final. Among his various roles with The Hockey Writers are covering the Blackhawks, the AHL, writing the daily "Today in Hockey History" column, serving as a copy editor, and appearing and hosting multiple YouTube shows, including Blackhawks Banter. He is credentialed with the Chicago Wolves, Rockford IceHogs, and Milwaukee Admirals, while also being a regional scout for the NAHL. And, just because his plate isn't full enough, Greg hosts trivia in the Chicago area two nights a week. For interview requests or to provide topic suggestions, follow Greg on Twitter and reach out.