In today's NHL rumors rundown, Hockey Canada has suspended activities due to two positive COVID-19 cases. What does that mean going forward? Meanwhile, NHL insider Craig Button says he could see a situation where the 2020-21 NHL season is in jeopardy. In NHL team news, what's next for the Boston Bruins after signing Jake DeBrusk? And, why did the Montreal Canadiens pull Jesperi Kotkaniemi from his loan to Pori Assat in the Finnish Liiga? Finally, Connor McDavid and Auston Matthews started workouts that are getting the attention of some NHL players and media insiders.
Hockey Canada Suspends Activities
First it was the Vegas Golden Knights and Columbus Blue Jackets who confirmed multiple players tested positive for COVID-19 in recent days. Then, it was Hockey Canada's World Junior selection camp that suspended activities, including an intrasquad game set for Tuesday after two players tested positive for the virus.
Scott Salmond, senior VP of the national team, released this statement:
Hockey Canada confirmed earlier today that two players at Canada's National Junior Team Sport Chek Selection Camp have tested positive for COVID-19, and have been placed in quarantine at the team hotel in Red Deer.
It is not expected that this will affect the tournament or Team Canada's involvement in any way. The actual tournament will be played inside a bubble, whereas the selection camp was not following the same protocols. 
Head coach Andre Tourigny said he was hoping to drop the roster to 30-34 following Tuesday's scrimmage. That decision may need to be delayed.
2021 NHL Season in Jeopardy?
While on TSN Radio Vancouver, TSN's Craig Button said that because the NHL doesn't have a television deal that pays enough to make up for no fans in the buildings, if the players stick to wanting to be be paid as per the original terms of the CBA, he could see a situation where the 2021 season doesn't happen.
Button says the agreed upon CBA included projections and when those projections were done, fans were part of the equation. Without fans, the owners and the league need to adjust. He added:
I think it's going to take real significant collaboration to understand that it's nobody's fault here and that maybe what's being asked for is not out of the question but that gives the players an opportunity to ask perhaps for some things that are important to them.

But, if you ask me about the jeopardy of the season. Listen, the NHL does not have the benefit of the NFL and NBA where the TV money is so significant that it can cover off your expenses, you can afford to play without fans. The NHL does not have that luxury.
What's Next for the Bruins?
Now that Jake DeBrusk is signed to an affordable two-year extension with the Boston Bruins, D.J. Bean of NBC Sports Boston writes that Bruins GM Don Sweeney is left with "somewhere between $2.9 million and $3.7 million". He may use that money to find a left-side defenseman or another left winger.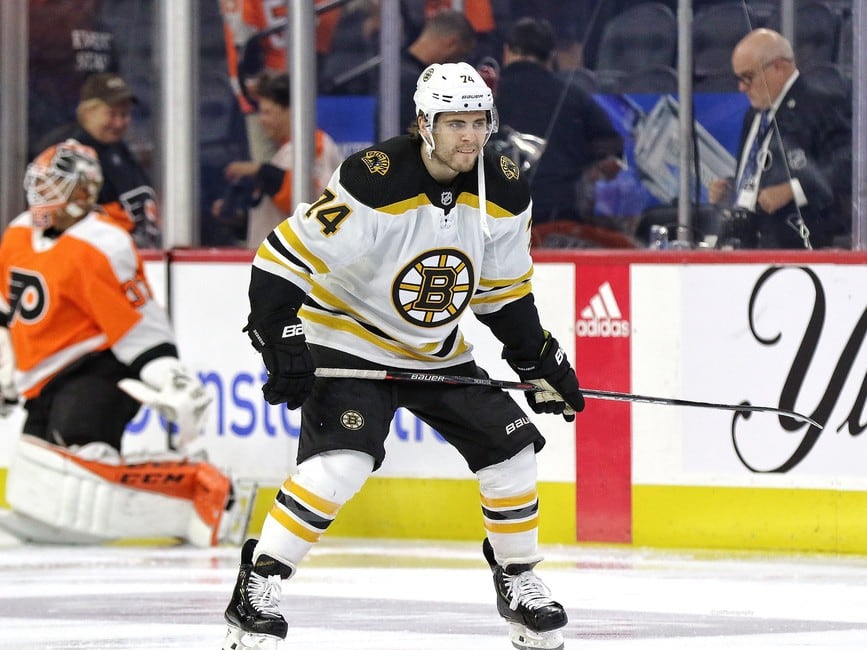 Noting the Bruins will have shed salary if they want to find anyone of substance at either position, the team may have to choose between a player like Mike Hoffman or Zdeno Chara. If the Bruins don't go for a player like Hoffman, Boston Hockey Now's Joe Haggerty thinks the Bruins might go, after a player like Anthony Duclair.
Related: The NHL's Most Unbreakable Playoff Records
McDavid and Matthews' Workouts Drawing Attention
Sportsnet's Elliotte Friedman was having fun communicating with two of the best players in the game as Connor McDavid of the Edmonton Oilers and Auston Matthews of the Toronto Maple Leafs have been working out together in Arizona and getting ready for the upcoming NHL season.
McDavid made his way down to Arizona and Friedman tried to get a little inside information on their workouts (including some video), but the two politely declined. The would only say that they are learning to greatly appreciate and respect the other's skills. McDavid says he'd love to have Matthews' shot while Matthews says he wishes he had McDavid's speed.
The two deciding to team up has gotten the attention of a few other NHL players as Jonathan Toews, Jake Bean, Anthony Duclair, Matt Dumba, Alex Galchenyuk, and several Arizona Coyotes have joined in.
In other McDavid news, his new house is getting a lot of attention on social media over the past couple of days. His girlfriend Lauren Kyle designed it for him. Let's just say the silver, white, and black theme throughout the house, with no noticeable hockey memorabilia has fans being overly critical of a very nice new pad.
All I can add is that the fact a large contingent of fans in the hockey world are discussing the good and bad design concepts of a house that is not theirs means hockey needs to return ASAP.
Jesperi Kotkaniemi's Loan Over
He didn't have a great run overseas, but the Montreal Canadiens are pulling Jesperi Kotkaniemi from hometown team of Pori Assat in the Finnish Liiga, after playing 10 games. His slower start saw him go scoreless in the first four games, but in his last six games, he scored eight points, including two goals.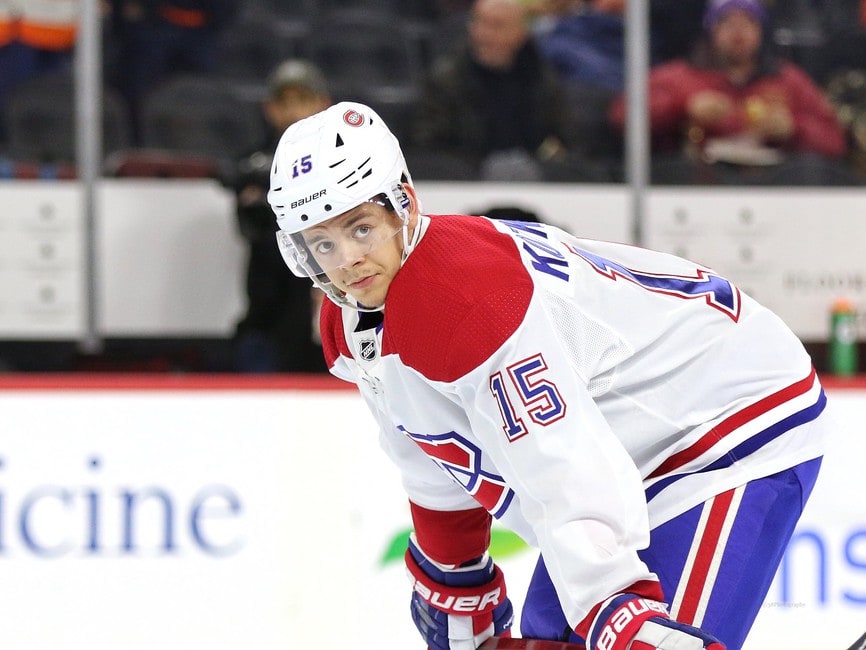 Arpon Basu of The Athletic writes that he was told the reason Kotkaniemi's loan to Assat ended was in the unlikely event the NHL hits its stated goal of starting Jan. 1. The Canadiens wanted next week to quarantine for training camp and they preferred "ramping up preparations for that hypothetical camp just in case."
---
---
Catch up on all the latest NHL Rumors