Although NHL scouts work extensively year-round to find the top talent in each draft, there is no guarantee that any player will be successful. Every year, there are lottery picks that don't quite live up to the hype, as well as some late-round steals that put their team ahead of the pack.
The New York Islanders have had plenty of both in their history. However, since so much attention is placed on the near-misses, here's a look at a few times the Islanders lucked out in the entry draft.
Mathew Barzal
Drafted: 2015, Round 1, Pick 16
Barzal may not be a late-round steal, but the value the Islanders got for their franchise player is tremendous given his draft position. The 2015 NHL Entry Draft was one of the deepest and most talented the league has ever seen, and getting Barzal at no. 16 was one of the best selections in the first round. The Islanders' leading scorer would be a near-lock for the top ten in a redraft, so having him fall to 16 worked out for everyone.
Barzal didn't have a full-time role with the Islanders until the 2017-18 season, but once he arrived, he made an impact. He led the team in scoring in each of his first three seasons, including his Calder Trophy-winning rookie campaign.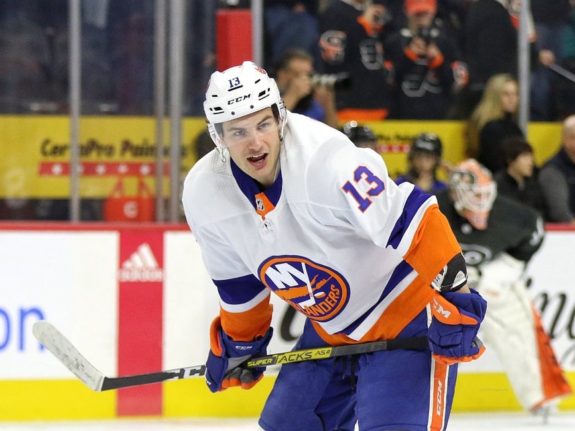 The real value of this pick is found in what Islanders management did leading up to it. The 16th overall selection was acquired by trading underwhelming defenseman Griffin Reinhart who recorded only two points in his NHL career after being drafted fourth overall by the organization. The team should also be thanking Boston Bruins general manager Don Sweeney for not using one of his three consecutive picks on the former Seattle Thunderbirds captain before the Islanders reached the podium.
Adam Pelech
Drafted: 2012, Round 3, Pick 65
While his development took a little longer than others drafted that year, Pelech has turned into one of the better players to come out of the 2012 Draft. The class was heavy on defensemen, who were selected with eight of the first ten picks, but finding the shutdown defenseman in the third round was tremendously valuable. He has made great strides in the past two seasons under Barry Trotz and has solidified his role as a top-pairing blueliner at the NHL level. Pelech is in for a substantial pay raise when he becomes a restricted free agent after this season.
Related: New York Islanders' 3 Best Contracts for 2021
The real benefit of this pick was to make up for selecting Reinhart fourth overall in the same draft. The team was hoping for a top defenseman, and although Reinhart didn't quite pan out, the Islanders found another one. Despite that Reinhart never reached his NHL potential, trading him for the Barzal pick as well as the emergence of Pelech has made it worthwhile.
Sebastian Aho
Drafted: 2017, Round 5, Pick 139
Although not as well-known as his Carolina Hurricanes namesake, the Islanders' Aho was terrific value at his draft position. His only NHL experience came in the 2017-18 season when he was called up for 22 games. He had an impressive stint, recording a goal and four points before being returned to the Bridgeport Sound Tigers where he has established himself as a terrific two-way defender, earning three consecutive AHL All-Star Selections.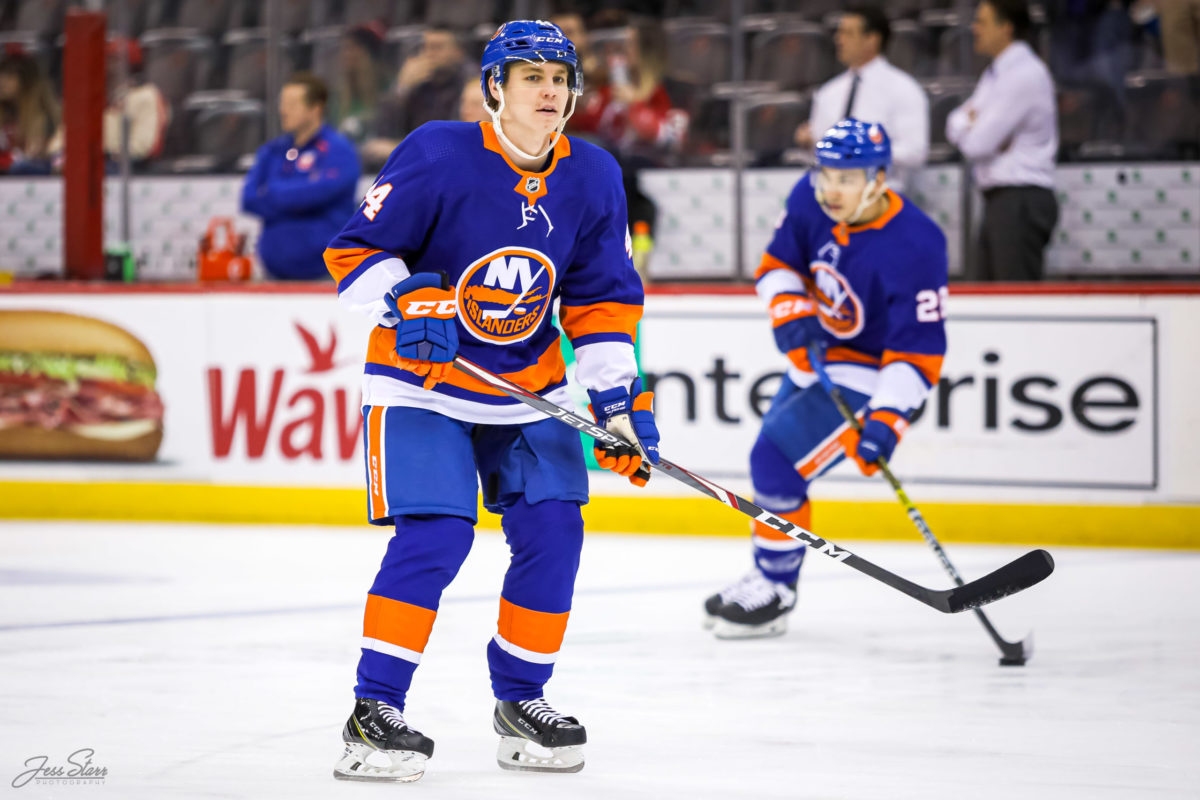 Because he was one of the oldest players in his draft, Aho has more NHL experience than others who were also selected late in his class. He is the only player chosen after the fourth round to record multiple points in the NHL. While many of these players are still young and developing, Aho's ability to play meaningful games so early has provided the team with great value. Still only 24, and with some members of the Isles' defense core getting older, there will be plenty of opportunities ahead of him.
More Work to Do
While these three picks have worked out to this point, many have not. Garth Snow's tenure as Islanders general manager was plagued by missed chances and imagining what could have been with more insight and a little bit of luck. While these three selections put a positive spin on the organization's drafting ability, their overall draft success could have been better.
The Islanders' prospect pool is not nearly as deep as some of its rivals which makes the team's competitive window unclear. Several prospects are almost ready to take the next step, but there could have been more if the team had more draft picks work out. Fans are hoping that Hall of Famer Lou Lamoriello has more tricks up his sleeve to keep the team competitive for the foreseeable future.
---
---