For the second time in as many days, the top Canadian junior players hit the ice in the second of three intrasquad games. The tail end of the weekend doubleheader saw Team White double up Team Red once again, this time by a 6-3 margin. In what seemed to be an even more energetic matchup, game two brought with it a clear sign of comfort, as most of the players seem to shake off the rust that had handcuffed some in game one.
While the lineups remained relatively the same, a whole new crop of players seemed to take center stage as Canada's selection camp continued into the weekend. None of the players who stood out on Saturday night seemed to regress in any way but instead gave way to some other faces to establish themselves in the roster conversation.
Despite only being scrimmages, it was evident from the beginning that this year's selection camp roster would be one of the most entertaining in Hockey Canada's history. Game two brought with it an entirely new display of high-speed action, and here are 3 more takeaways to bring you up to speed.
1. Canada May Have Found its Go-To Trio
One of the few lineup tweaks heading into the second scrimmage proved to be a game-changer. Kirby Dach, who centered a line with Seth Jarvis and Dawson Mercer on Saturday night, found himself in between Connor Zary and Philip Tomasino on Sunday, with Zary shifting to the left side.
This line clicked all night, scoring four of the six Team White goals, and doing so in dominating fashion. Less than three minutes in, Tomasino redirected a Braden Schneider point shot which was later buried by Dach. Later, Dach gave his best Denis Savard impression, spinning a shot on goal that eventually found the back of the net, courtesy of Tomasino.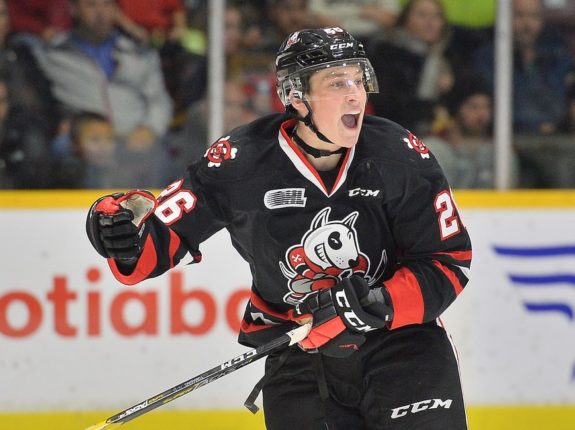 Midway through the second period, Zary found Tomasino beneath the goal line who dished it in front to Dach who was the late trailer, giving the trio their third goal in just a period and a half. Capping the night with a Zary empty-netter was the cherry on top in a dominating performance for Team White's top line.
This leaves Team Canada in an interesting predicament; does Andre Tourigny keep this line together for the rest of camp? Or does he still juggle the lineup to give other players an opportunity to find success? If it were me, I would separate the trio heading into the final scrimmage on Tuesday. This early into camp, it would be unwise to rule anybody out, so putting different players in positions to succeed would only give the Canadians more options further down the road.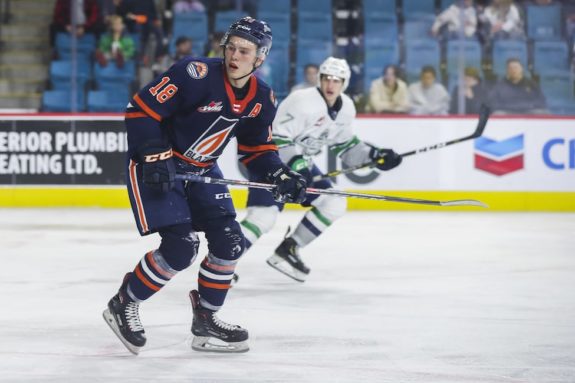 Whatever the case may be, it's impossible to ignore the possibility that Canada may very well have found one of their top lines for the tournament. With a roster this deep and scrimmages just as intense, whatever combination that stands out in the coming week could certainly be the one we see hit the ice in Edmonton.
2. Could a Brochu-Gauthier Tandem Be in the Works?
The biggest surprise for me on Sunday night occurred moments before puck drop when Craig Button announced that both Team Red and Team White did not plan to integrate each of the four goalies into the game. Instead, both Brett Brochu and Taylor Gauthier would see the full 60 minutes of action for their respective teams, a move that seemed to suggest a more definitive look at Canada's battle between the pipes.
Final score aside, both netminders played brilliantly, showcasing their ability to take control of the game and their calmness in the crease. With a team as offensively motivated as this one, it isn't hard to see why goaltenders would be facing a tough challenge throughout camp. However, Brochu and Gauthier both continued to hold their own as they attempt to obtain the starting job come Christmas.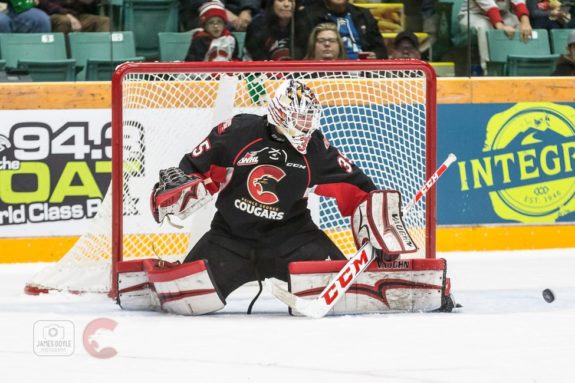 Gauthier, currently the starter for the Prince George Cougars, was by far the busier of the two goalies. (from 'Hockey Canada invites Prince George Cougars' Taylor Gauthier to 2021 World Junior selection camp,' Prince George Matters, 10/29/2020) With Team Red facing a flurry of action, particularly in the first half of the game, Gauthier came up with a couple of huge saves in the early going, setting the tone for the rest of the contest.
Robbing Connor McMichael on a breakaway in the middle frame and following that up with another point-blank save, this time on Adam Beckman, the Calgary-native was instrumental in keeping Team Red within striking distance. Currently an undrafted prospect, Gauthier is making his mark at Canada's selection camp, exhibiting his puck tracking skills through traffic and taking advantage of every opportunity that's given to him.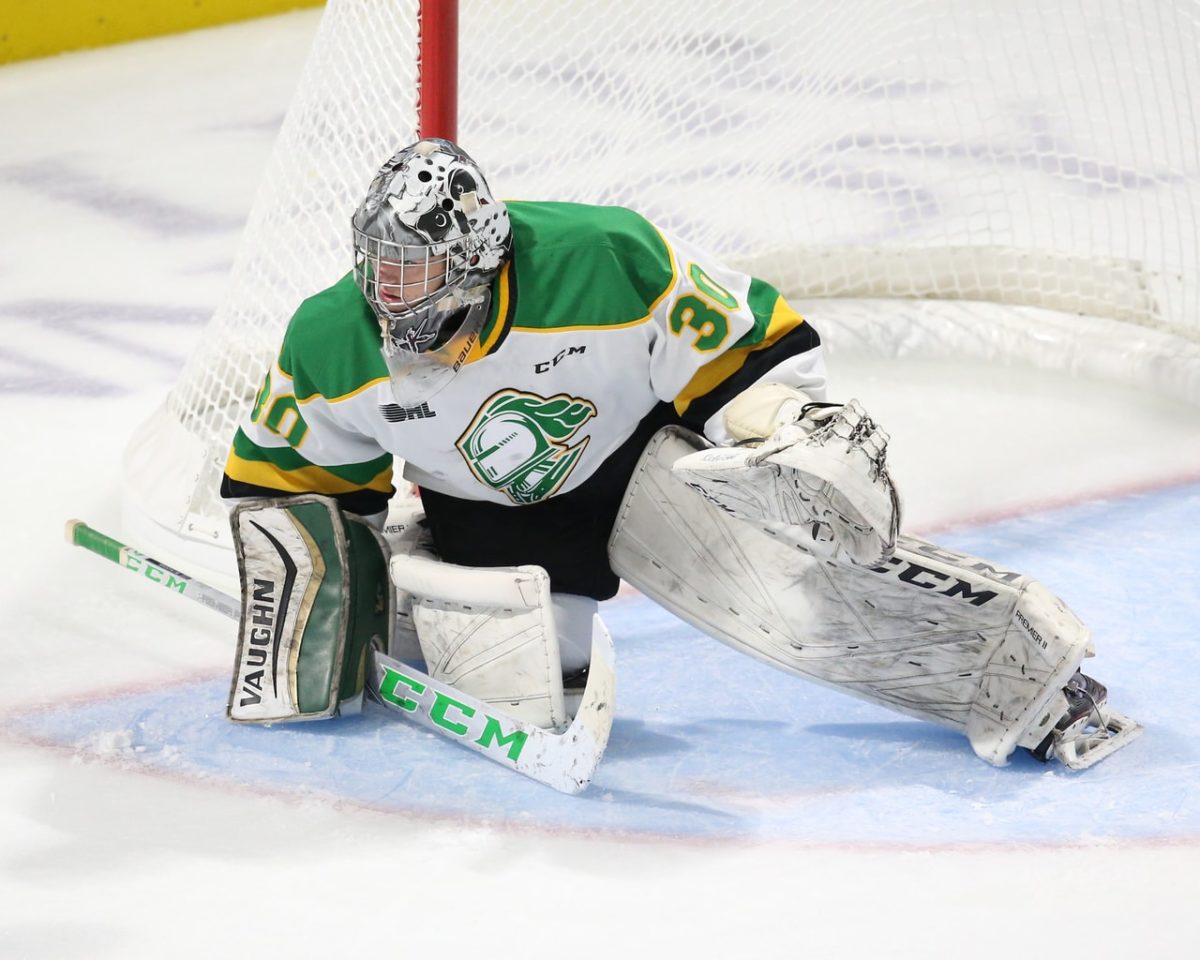 In a longer follow-up from Saturday, Brochu also continued his stellar play during Sunday's action. While not having to fear the Zary-Dach-Tomasino line, Brochu was faced with his own challenges, as 2019 returnees Bowen Byram and Quinton Byfield threw practically everything at the net.
Still, it was Brochu's calm demeanor and his understanding of shot threats that prevailed in the end. Robbing Byram on countless occasions while only allowing goals on redirections and cross-crease passes, the 18-year-old continues to make a strong case for Team Canada's number one job.
This, of course, leaves Canada with a good problem to have. Brochu and Gauthier have shown that they're capable of commanding a crease, with Dylan Garand, Tristan Lennox, and Devon Levi itching for an opportunity. The final scrimmage, which is set for Tuesday afternoon, will provide an abundance of insight depending on who gets the start. If there's one thing that's guaranteed, it's that goaltending coach Jason LaBarbera should be giving himself a pat on the back.
3. Rees and Jarvis Join List of Players Making Statements
As mentioned in the preamble, Sunday's game displayed an entirely new set of players making their bid for a roster spot when December arrives. Two of those names include Seth Jarvis and Jamieson Rees, as both teenagers found the back of the net for their respective teams.
Rees, a Carolina Hurricanes prospect, averaged nearly two points-per-game while wearing the "A" for the Sarnia Sting this past season. He netted a pair of goals for Team Red, both from the gritty areas of the ice. Jarvis, another Hurricanes draft pick, finished with an astounding 98 points in 58 games for the Portland Winterhawks, en route to adding a goal of his own during Sunday's scrimmage.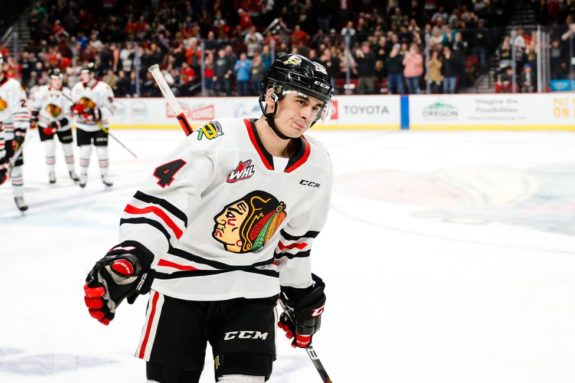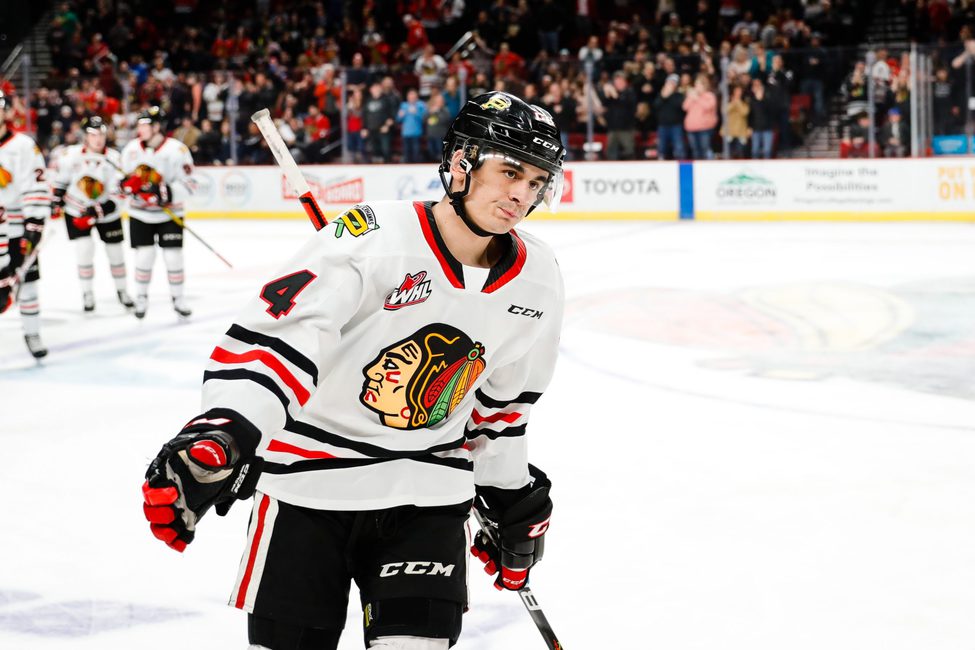 Both players find themselves with similar in-game characteristics, as the pair have a knack for the busy areas of the ice. With great hands and an offensively driven mindset, the two are strong candidates to round out Team Canada's bottom-six, en route to making an impressive impact at the NHL level someday soon.
Game Notes, Updates, and the Week That Lies Ahead
Sunday's game wasn't all positive, as both Dylan Cozens and Braden Schneider left the game prematurely, due to separate injuries. The good news for Canada is that coaching staff were able to confirm postgame that both injuries were relatively minor and shouldn't get in the way of on-ice activities.
Believe it or not, Canada could be getting another addition to their selection camp roster, as Ottawa Senators prospect Ridley Greig completed his mandatory quarantine after testing positive for COVID-19 earlier this month. Currently skating with the NCAA cohort (consisting of Dylan Holloway, Alex Newhook, and Devon Levi), Greig is expected to rejoin the main group later this week.
Team Canada's roster picture also got a bit more clear following Sunday, as both Tyson Foerster and Cole Schwindt were scratched ahead of Sunday's action. Following a much-needed off-day on Monday, Team Canada is right back at it with the final scrimmage slated for Tuesday at 10:00 AM MT/12:00PM ET.
Who impressed you the most following Sunday's scrimmage? Is Team Canada closer to finalizing a roster? What lineup changes do you expect ahead of Tuesday's finale?
---
---