Finland will have a big chance to make a deep run at this year's World Junior Championships. They are in Group A where their only stiff competition should be Team Canada. They have a lot of talent on this roster and many people are expecting that they make up for a very disappointing end to last year's run.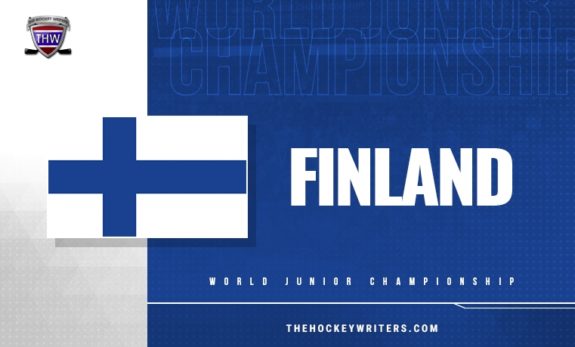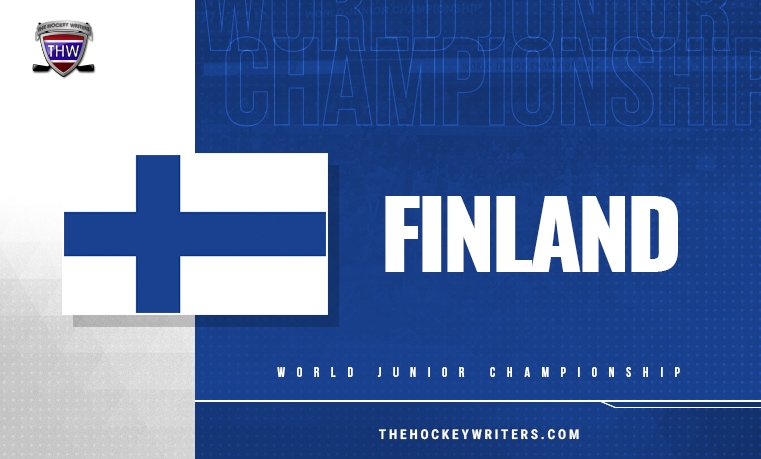 Now that the roster is set, Finland is ready to go and hit the ice. Many people are excited to see Anton Lundell on the roster after he missed the tournament last year due to injury. There were some surprising players that were left off the roster, but that was expected.
Ahead of another exciting World Junior Championship (WJC) tournament, The Hockey Writers takes a look at who made the final roster for team Finland.
Goaltending
Joel Blomqvist, Kari Piiroinen, Roope Taponen
Joel Blomqvist should look to be the starter in net for team Finland. The Pittsburgh Penguins prospect has been off to a decent start for Hermes of the Mestis where he has collected a 3-3-3 record to go along with a 2.56 goals against average (GAA) and .908 save percentage (SV%). Blomqvist moves extremely well in his net and is great at tracking pucks in traffic. Although he is only 18 years old, he is, in my opinion, the obvious starter when the puck drops in Edmonton.
The backup position will go to either Kari Piiroinen or Roope Taponen. Piiroinen will most likely serve as the backup as he has more experience playing at the World Juniors, serving as Justus Annunen's backup at the tournament last year. Piiroinen has had a great start to his season with TUTO Hockey in the Mestis, putting together a 7-2-5 record to go with a 2.26 GAA and a .924 SV%.
Related: THW World Juniors Coverage
Taponen will most likely be the third netminder and he probably won't see the ice unless something happens to one of the other two goalies. With that being said, he has had an amazing start to his season with Kiekko-Espoo of the Mestis in which he has a record of 5-1-4, a 1.84 GAA and a .928 SV%.
All in all, Finland will not have to worry if one of their goaltenders goes down with an injury as they have amazing options waiting on the sidelines in case that ever happens. This is definitely a strong trio and it will be exciting to see them play.
Defense
Santeri Hatakka, Ruben Rafkin, Ville Heinola, Eemil Viro, Topi Niemela, Kasper Puutio, Matias Rajaniemi, Mikko Kokkonen
The leader of this defense core will be none other than Winnipeg Jets prospect Ville Heinola. A smooth skating, two-way defenseman, he will definitely see a lot of power-play time on the top pairing. Collecting five assists in seven games at the WJC last year, Heinola will be heavily relied upon at both ends of the ice. He is a great leader in the dressing room and will be a great influence for some of the younger players on this year's roster.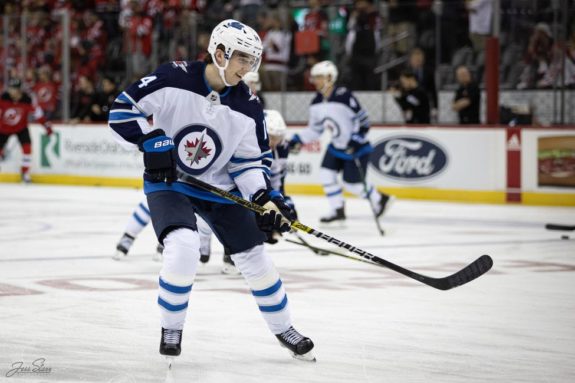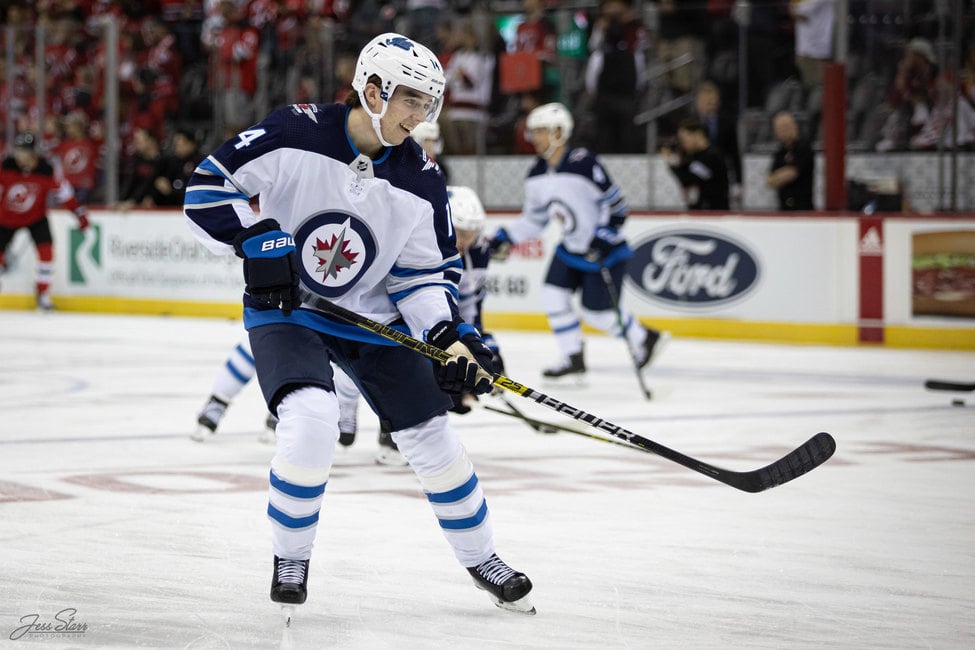 The Finns have a lot of other very solid players on the back end as well. San Jose Sharks prospect Santeri Hatakka is very good defensively and shuts down opponents by playing a physical game, which will help the Finns. He only has three points in 19 games for Ilves of the Liiga, but he is good at getting the puck on net and can produce from the back end from time to time when needed. Another solid defensive defenseman is Toronto Maple Leafs prospect Mikko Kokkonen. He will likely see a bigger role than he did last year and is great at effectively driving opponents to the outside of the zone, effectively shutting down potential scoring chances.
Topi Niemala, another Maple Leafs prospect, will be relied upon heavily as well. Figured to see some power-play time and be on one of the top two pairings, he has a heavy shot and is great at getting the puck on net. He has four points in six games for Karpat U20 of the SM-sarja and also collected three assists in nine games for Karpat in the Liiga.
The players rounding out the defensive unit are Ruben Rafkin, Eemil Viro, Kasper Puutio and Matias Rajaniemi. Rafkin is a great passer and loves to hit his teammates in stride through the neutral zone. He is able to play a physical game and is not afraid to battle hard in the corners to gain the puck back. Viro, a Detroit Red Wings prospect, will most likely be on the second or third pairing for Finland. He plays the body well and uses his skating ability to open up space for his teammates.
Puutio, a Florida Panthers prospect, is good at locking his opponents down and could see some penalty-killing time. He is not known for his offense, but does make his defensive presence felt when he is on the ice. Rajaniemi, a New York Islanders prospect, will most likely not see a ton of playing time but he has a heavy shot from the back end and makes his presence felt, standing at 6-foot-4.
Forwards
Roby Jarventie, Anton Lundell, Petteri Puhakka, Samuel Helenius, Mikael Pyyhtia, Roni Hirvonen, Mikko Petman, Juuso Parssinen, Henri Nikkanen, Kasper Simontaival, Matias Mantykivi, Brad Lambert, Aku Raty, Benjamin Korhonen
One of the bigger players who will be playing for the Finns this year is Panthers prospect Anton Lundell. Having missed the tournament last year, he will have the chance to play some big minutes as he will most likely slot in as the number one center. He is off to a great start with HIFK of the Liiga where he has scored 12 goals and added eight assists for 20 points in 17 games.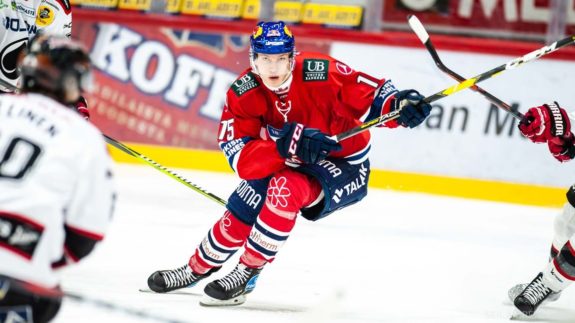 Other players who could make a big impact are Ottawa Senators prospect Roby Jarventie and Los Angeles Kings prospect Kasper Simontaival. Jarventie, a second-round pick of the Senators in the 2020 NHL Draft, has a nose for the net and will be relied upon to score goals. He anticipates the play well and is always able to find open space in the slot. Simontaival is similar to Jarventie in that he has a nose for the net as well. He has a lethal release and given time, he can beat goalies from almost anywhere on the ice.
One of the more exciting players to watch is 2022 draft-eligible Brad Lambert. A projected top-three pick for the draft, Lambert has all of the makings of a future superstar. Playing for JYP of the Liiga, he has seven points in 18 games as a 16-year-old. While he won't get nearly as many minutes as some of the other guys like Lundell and Jarventie, Lambert will still be given an opportunity to make his impact felt. His ability to create plays with the puck on his stick is special and it is an incredible accomplishment that some so young made the roster.
Players like Roni Hirvonen (TOR), Mikael Pyyhtia (CBJ) and Jusso Parssinen (NSH) will also get the chance to play a role for Finland. Hirvonen will likely slot in on the second line and could see some power-play time. Pyyhtia and Parssinen are effective players and could be used if the Finns need an offensive boost.
The only other returning player for the Finns is Arizona Coyotes prospect Aku Raty. He has struggled this past season, being held pointless in two games with Karpat U20 of the SM-sarja and in four games with Karpat of the Liiga. Raty will most likely slot into the bottom six and could provide some effective play. He is a good forechecker and he does not shy away from playing in the corners.
A Dangerous Team
Although there will be many new faces suiting up for Finland at this year's WJC, this is still a dangerous team. They have a lot of good players in guys like Lundell, Heinola and Simontaival and I expect them to be able to make a deep run.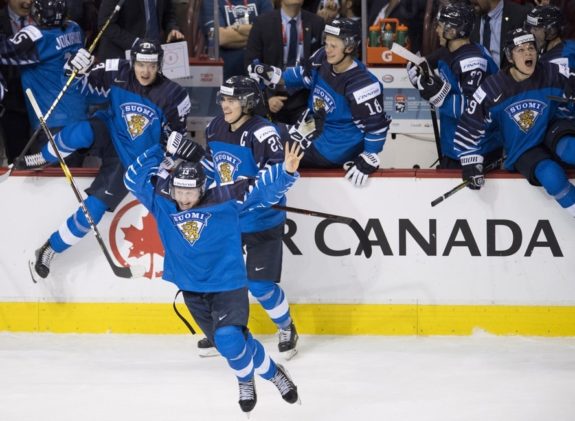 They will most likely have to through Canada if they have any hopes of making a run to the gold medal game, but this is a team that is out to prove themselves again and should not be considered out of the picture to win this tournament.
All the 2021 World Junior Championship Team Information:
Austria — Team Preview — Roster
Canada — Team Preview — Roster
Czech Republic — Team Preview — Roster
Finland — Team Preview — Roster
Germany — Team Preview — Roster
Russia — Team Preview — Roster
Slovakia — Team Preview — Roster
Sweden — Team Preview — Roster
Switzerland — Team Preview — Roster
USA — Team Preview — Roster
Selection Camp Invites by NHL Team
Draft Eligible Players to Watch
One Player to Watch for Each World Junior Team
7 Predictions for the 2021 World Junior Championship
---
---
My name is Mathieu Sheridan. I am a writer here at THW who covers the OHL and prospects in general.