In this edition of Sabres News & Rumors, I'll discuss Buffalo Sabres prospects Dylan Cozens and Jack Quinn being named to Team Canada for the 2021 IIHF World Junior Championship and what the upcoming 2020-21 hockey season has in store for them.
Cozens Making Second World Junior Appearance, Likely to Debut With Sabres
For the second consecutive year, Cozens is representing Team Canada at the IIHF World Junior Championship. At the 2020 edition of the tournament, he became the first Yukoner to play for Team Canada and tallied nine points (two goals, seven assists) in seven games en route to a gold medal. This year, the expectations are even higher for the 19-year-old.
Cozens recorded 85 points (38 goals, 47 assists) in 51 games played with the Lethbridge Hurricanes this season and was named as the Western Hockey League's (WHL) Eastern Conference Player of the Year. Known for his exceptional shooting ability, hockey sense, size, speed and strength, he is one of Team Canada's most dangerous offensive weapons heading into the tournament. Cozens will likely suit up as a centre on the first line and continue building off his previous World Junior experience and stellar 2019-20 WHL season.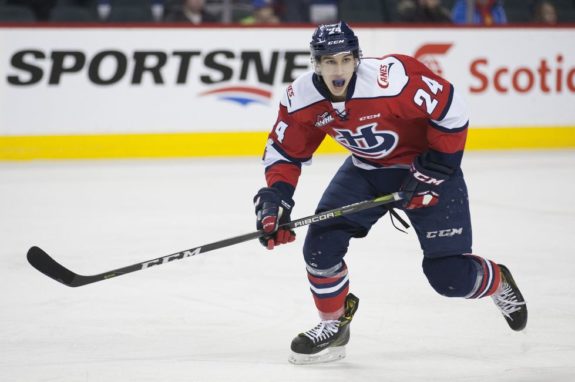 Cozens, who was drafted No. 7 overall by Buffalo at the 2019 NHL Entry Draft, will likely join the Sabres for his NHL debut after the tournament is complete. Widely regarded as the Sabres' No. 1 prospect, he has proven himself as one of the best junior hockey players in the world and appears ready to don royal blue and gold for the 2020-21 season. Cozens will likely start out as a winger playing in a middle-six role, potentially alongside newly acquired veteran centre Eric Staal. If this season is indeed his rookie year, he will become just the fourth Yukon-born player in NHL history.
Quinn Named to Team Canada for First Time, 2019-20 Season in Question
Quinn was named to Team Canada on Friday and is the only 50-goal scorer from the 2019-20 season on the roster. Although the 19-year-old initially appeared to be on the fringe of making the team, head coach André Tourigny, who also coaches him with the OHL's Ottawa 67's, was very pleased with his performance at selection camp and confident in his familiarity with the system.
The Cobden, Ont. native is currently practicing as a left wing on the team's first line with Cozens and Chicago Blackhawks forward Kirby Dach. Whether Quinn remains on the first line for the tournament is still to be determined, but the fact he is getting a look there is unexpected and exciting news to hear. Buffalo's top two Canadian prospects playing together on a World Junior line would be a dream come true for Sabres fans and a spectacular sight to see.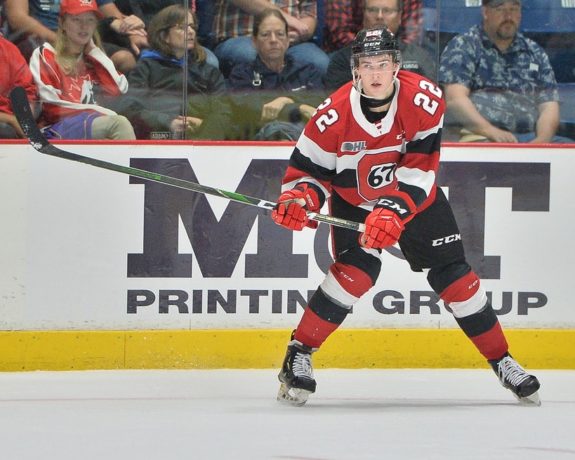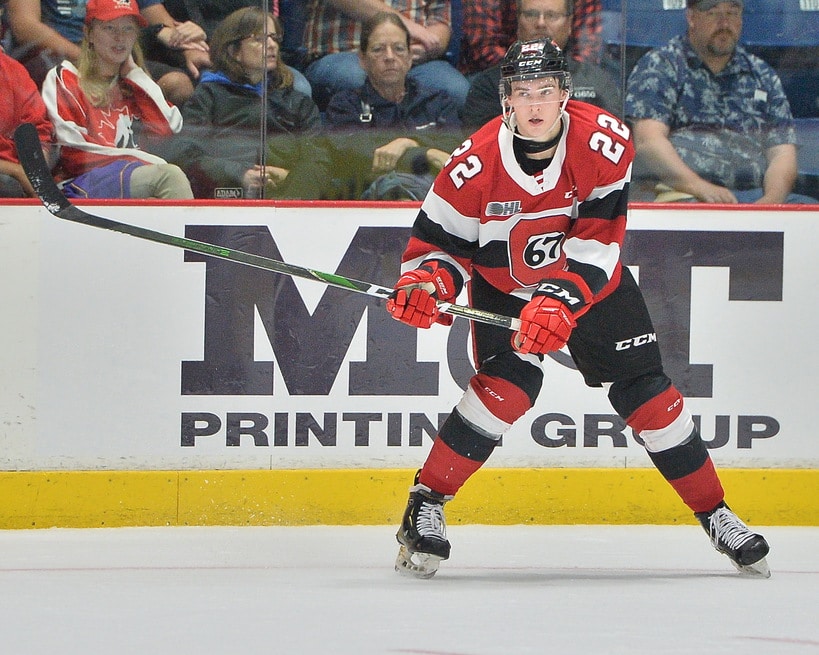 Drafted No. 8 overall by Buffalo at the 2020 NHL Entry Draft, Quinn will likely play at least one more season of junior hockey before making the jump up to the Sabres. With the Ontario Hockey League motioning toward a non-contact 2020-21 season, he may end up having to play in Europe this year. Depending on which league he ends up in, this could be good or bad news. The Sabres need to be extra careful in deciding what their plan is for Quinn.
It will be crucial to find a good fit that allows him to continue building his elite skill set at a high level of play, hopefully prepping him for an NHL debut in the 2021-22 season. His World Junior campaign will be over by next month, so the Sabres need to act fast to find a solution if they want to maximize Quinn's development potential in 2021.
Cozens and Quinn will open their tournament with Team Canada on Dec. 26, facing off against fellow Sabres prospect John-Jason Peterka and Team Germany. After a long hiatus from hockey in Buffalo, this game will be a must-watch as three future Sabres go to battle on the biggest stage in junior hockey.
---
---