Montreal Canadiens, general manager Marc Bergevin may have just added a missing piece to a potential contender in the NHL's new North Division for the 2020-21 season.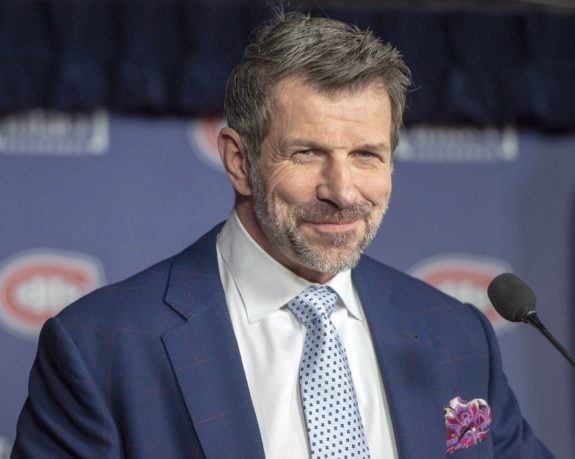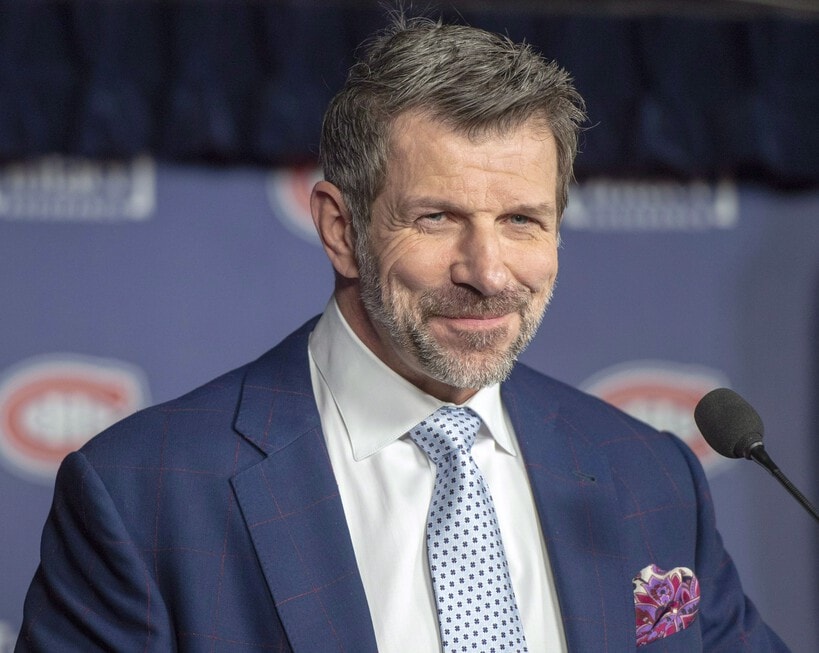 If the newly signed Michael Frolik pans out for the Habs, he has the potential to further allow head coach Claude Julien to roll four lines, further emphasizing how productive Bergevin's offseason has been.
Frolik a Former 40-Point Guy
Of course, that's a big "if" for a soon-to-be 33-year-old, whose most productive season was his rookie year back in 2008-09. However, in his prime, Frolik was a capable 40-point guy with the Winnipeg Jets, despite getting middle-six ice-time.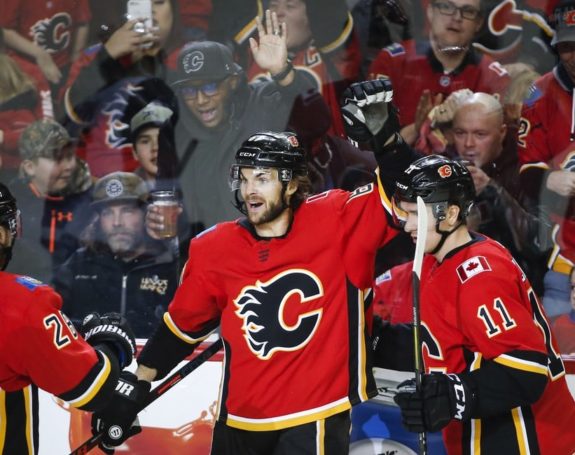 As recently as up to two seasons ago, Frolik provided great value for the Calgary Flames. At that point, getting bottom-six ice time, with just four seconds of power-play time per game, albeit at times on a line with Matthew Tkachuk (and Mikael Backlund), Frolik still produced a fairly impressive 34 points (16 goals). Considering his $4.3 million cap hit at the time and his $750,000 salary now with the Canadiens, Frolik at the very least has the potential to work out famously.
Now, for the bad news: Relegated to the Flames' fourth line last season, Frolik, as an at-times healthy scratch (who also missed time due to an ankle injury), scored just 10 points in 38 games. After being traded to the Buffalo Sabres for a fourth-round pick on New Year's Day last season, Frolik scored just a single goal and three assists in 19 games the rest of the way, despite an uptick in ice time. Needless to say, last season was one to forget for Frolik.
Hopefully, as the calendar flips to 2021, so will Frolik's fortunes. Of course, he's unlikely to climb in the lineup above the Habs' fourth line. As a winger who can play on either side, Frolik should find himself below at least Tomas Tatar and Jonathan Drouin on the left, and, quite frankly, Artturi Lehkonen and Paul Byron too, on the team's depth chart. On the right, Brendan Gallagher, Josh Anderson, Tyler Toffoli and Joel Armia each have more legitimate claims to the top four spots than Frolik.
Frolik vs. Weal
Of course, the situation is quite fluid. Tatar, Toffoli, Byron, Lehkonen and, relative to Frolik, fellow-depth-option Jordan Weal can each play multiple positions. So, it's hard to say where Frolik will play specifically other than the fact that his miniscule cap hit gives him an advantage to at the very least make the roster above Weal as a 13th forward.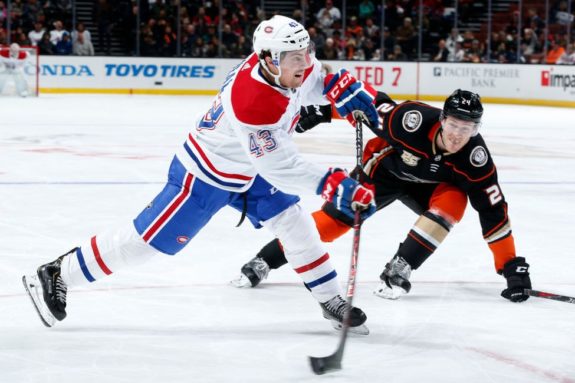 Admittedly Weal probably provides more offensive skill than Frolik in the role they'd be expected to play. Weal is just 28 years old and was able to contribute 15 points in 49 games played with the Habs last season. However, if Frolik merits the benefit of a look back all the way to the "before times" in 2018-19, so does Weal, when he scored 10 points in 16 games after coming over to the Habs from the Arizona Coyotes for minor-league-forward Michael Chaput. In the process, he edged out Frolik in terms of overall points per 60 minutes (2.403 vs. 2.349).
Granted, Weal had the benefit of 1:42 per game on the power play, with which he scored three points. He also scored five points in 1:57 per game this past season. So, in some respects, Weal would be more valuable, especially considering he helped to negate the relative ineffectiveness of Brendan Gallagher on the man advantage. In effect, while ideally fans wouldn't like to see Weal on the power play, he brings a willingness to work on the man advantage that can get results.
However, the point is, with the Habs' new signings, they shouldn't have to rely on the likes of Weal to contribute on the power play. If Weal ends up leading the Habs' in power-play efficiency in 2020-21 like he did in 2018-19 (6.6 points per 60 minutes), people will likely be losing their jobs… which is somewhat tragically ironic, because Frolik's acquisition probably means Weal is destined for the taxi squad.
The Case to Bury Weal
After all, Weal may be the better player, but one unfortunate byproduct of that is a higher cap hit at $1.4 million. By, for all intents and purposes, "burying" Weal's contract on the taxi squad, the Habs would be saving $1.075 million against the cap. Add the $325,000 difference to Frolik's $750,00 hit, and the Habs would effectively be paying that same $1.075 million for their 13th forward instead of Weal's original $1.4 million hit. Considering the Habs are technically above the $81.5 million cap right now, that is probably necessary.
For the record, the last time Frolik was given any significant amount of power-play time was in 2016-17 with the Flames. With 1:11 on the man advantage, he produced eight points (4.918 points per 60 minutes). The four years can make a significant difference, though. The two seasons between when Frolik was last a difference-maker and now, much less so.
However, it's largely irrelevant. For what the Habs need out of Frolik, which is insurance against injury and defensive responsibility whenever he does play, he should be able to deliver. So, Frolik isn't a big piece, but he does provide additional depth. Critical depth, really.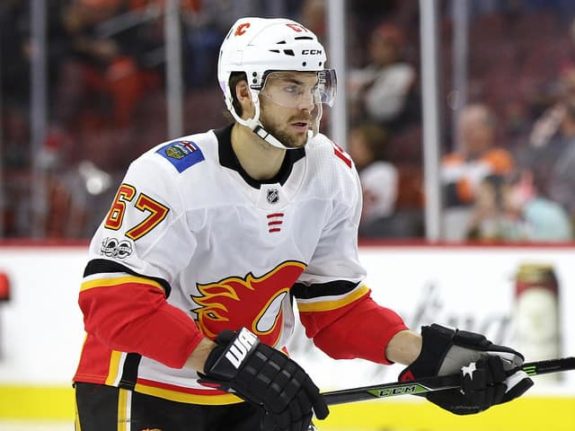 To be clear, Frolik doesn't make the Habs a contender all on his own. Far from it. The Habs are North Division contenders because a player theoretically capable of getting 30 points in a bottom-six capacity projects as not making it into the lineup on a regular basis. True, barring a trade to clear out additional cap space, Frolik is little more than a 13th forward, but his affordability in theoretically replacing Weal may prevent Bergevin from having to make that trade. Therein lies Frolik's true value. He helps the Habs to roll four lines without even playing.