Based on statistics, rookie netminder Stuart Skinner did not exactly have a great first round of the 2023 Stanley Cup Playoffs for the Edmonton Oilers. To be blunt, his goals-against average of 3.43 and save percentage of .890 from six games against the Los Angeles Kings aren't close to standard for an NHL goalie. 
But if this is what substandard looks like, Edmonton will gladly take it, because the Oilers are moving on to the second round of the playoffs, after defeating the Kings 5-4 at Crypto.com Arena on Saturday (April 29) to win their best-of-seven series 4-2.  
The Oilers will take on the Vegas Golden Knights in a best-of-seven Western Conference semi-final series beginning tonight (May 3) at T-Mobile Arena in Las Vegas. 
Related: 3 Key Matchups to Watch in Oilers vs. Golden Knights Series
While he was beaten four times in Game 6, Skinner also made 40 saves, the most ever by an Oilers goaltender in a series-clinching win. Skinner was the victim of a broken stick on a disastrous giveaway that led to Kings forward Phillip Danault tieing the game 4-4 in the third period but he shut the door the rest of the way while Kailer Yamamoto scored the series-winning goal with just over three minutes remaining. 
Game 6 was a microcosm of a series defined by wild momentum swings, and it was in persevering through these ups and downs that Skinner demonstrated why he is built for a long playoff run. 
Skinner Has Mastered the Mental Game 
Former NHL goalie and goaltending coach Corey Hirsch has said that "the game of goaltending is 80% mental." That figure is probably closer to 100% in the playoffs, where literally a team's season can hinge on a shot, and it's up to one masked man to make the save. When things go sideways – and inevitably, they will – the goalie needs to regroup immediately. 
To that end, Skinner displayed resiliency beyond his experience against the Kings. There may have been more untimely goals against than the Oilers would have liked, but they never seemed to be the result nor cause of a shaken Skinner.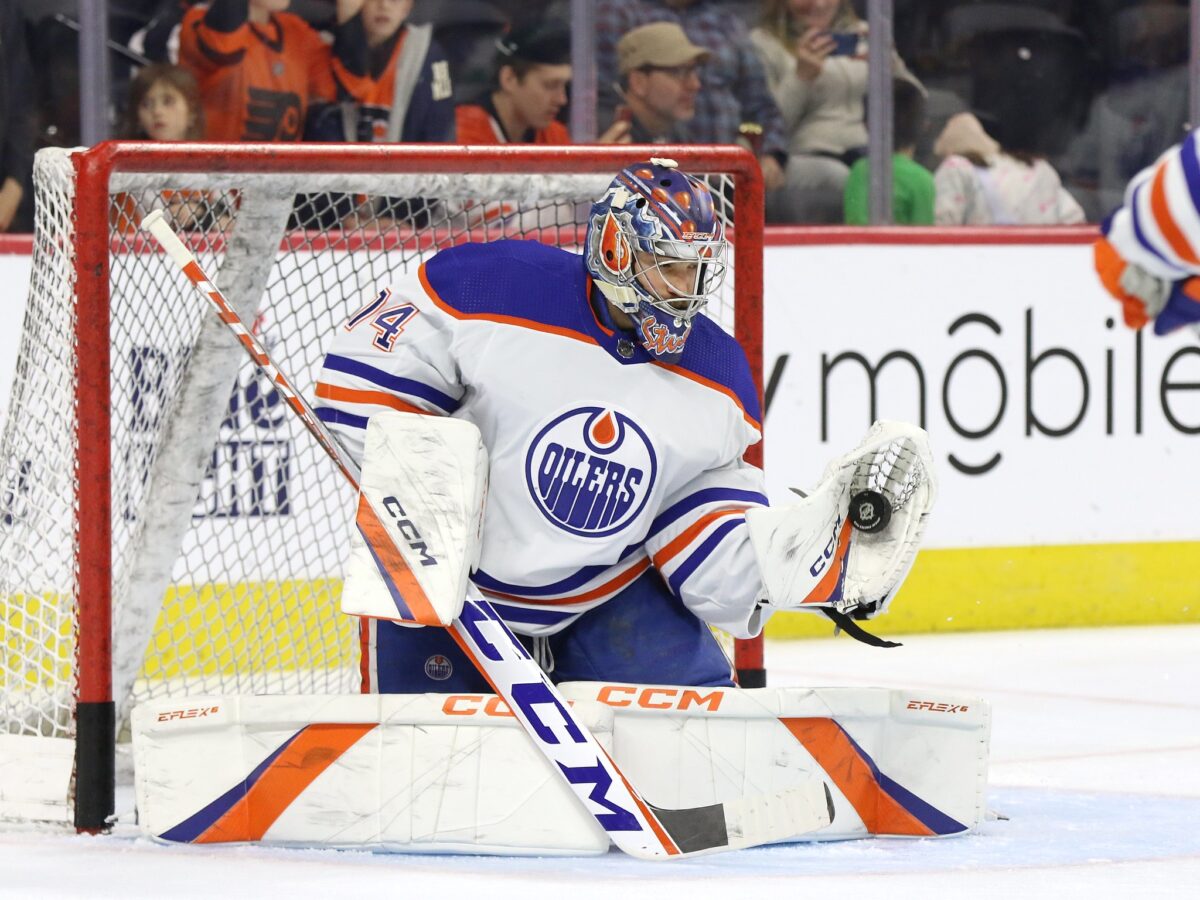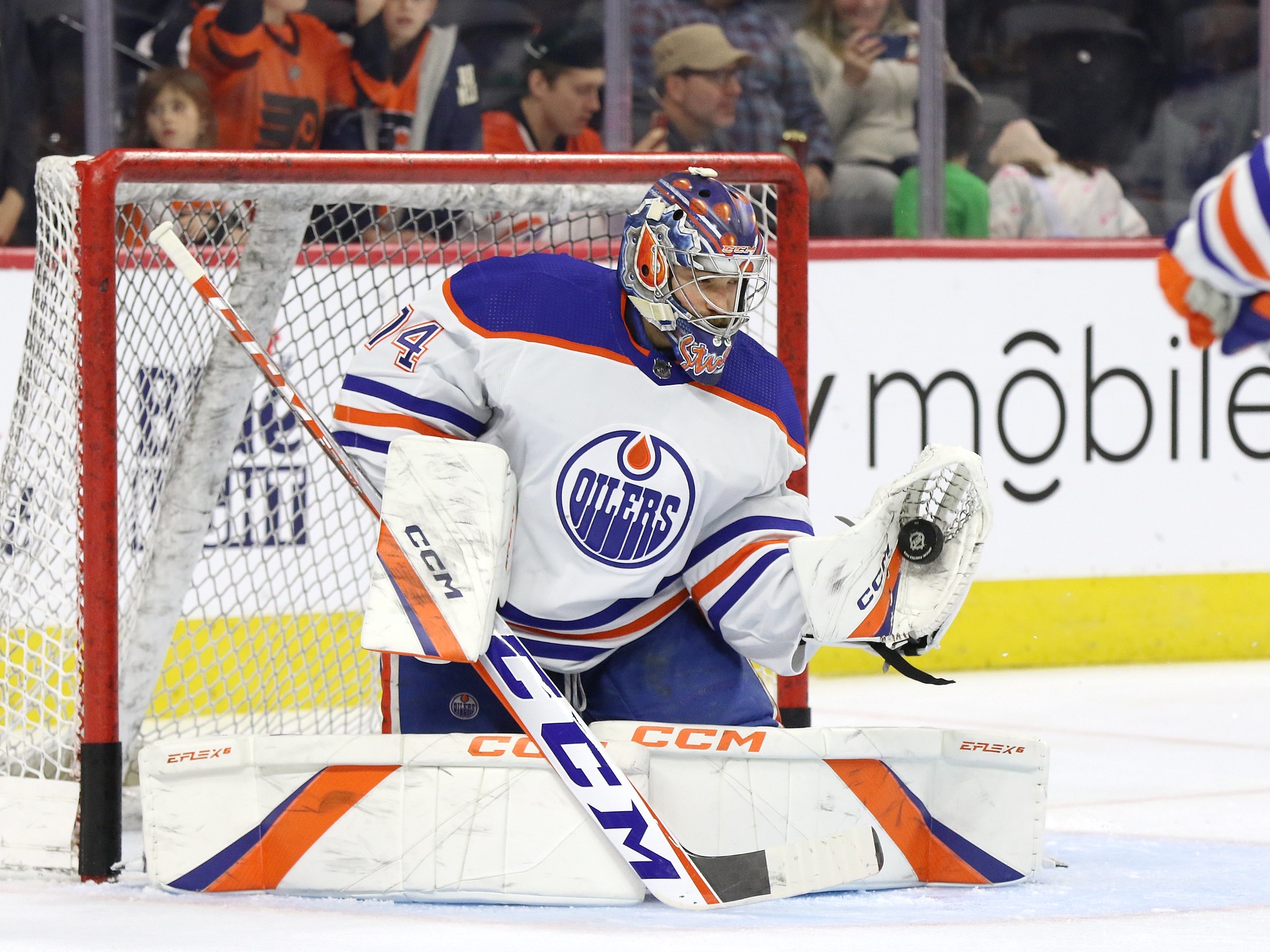 In Game 1, Skinner gave up three third-period goals then allowed the deciding goal in overtime, as Edmonton blew a two-goal lead. In Game 2, he was beaten twice in the second period as the Oilers again blew a two-goal lead – but then he blanked the Kings in the third period to backstop Edmonton to victory. 
---
Latest News & Highlights
---
In Game 4, Skinner was pulled from the game and replaced by Jack Campbell after Los Angeles scored three goals before the first intermission. Edmonton actually rallied to win, thanks in no small part to the efforts of Campbell, but for Game 5 Oilers coach Jay Woodcroft went back to Skinner between the pipes, and the 24-year-old responded by backstopping his team to back-to-back wins in Games 5 and 6. 
Skinner is a Proven Postseason Performer
It speaks volumes that despite the events of Game 4 – Skinner's struggles and Campbell's heroics – Woodcroft elected to come back with the young goalie as the starter in Game 5.
While he's seven years older and has five more years of NHL experience than Skinner, the 31-year-old Campbell has a history of struggling with the mental side of the game, and a track record void of playoff success (before this postseason, Campbell had never played for a team over his eight-year NHL career that had won a playoff round).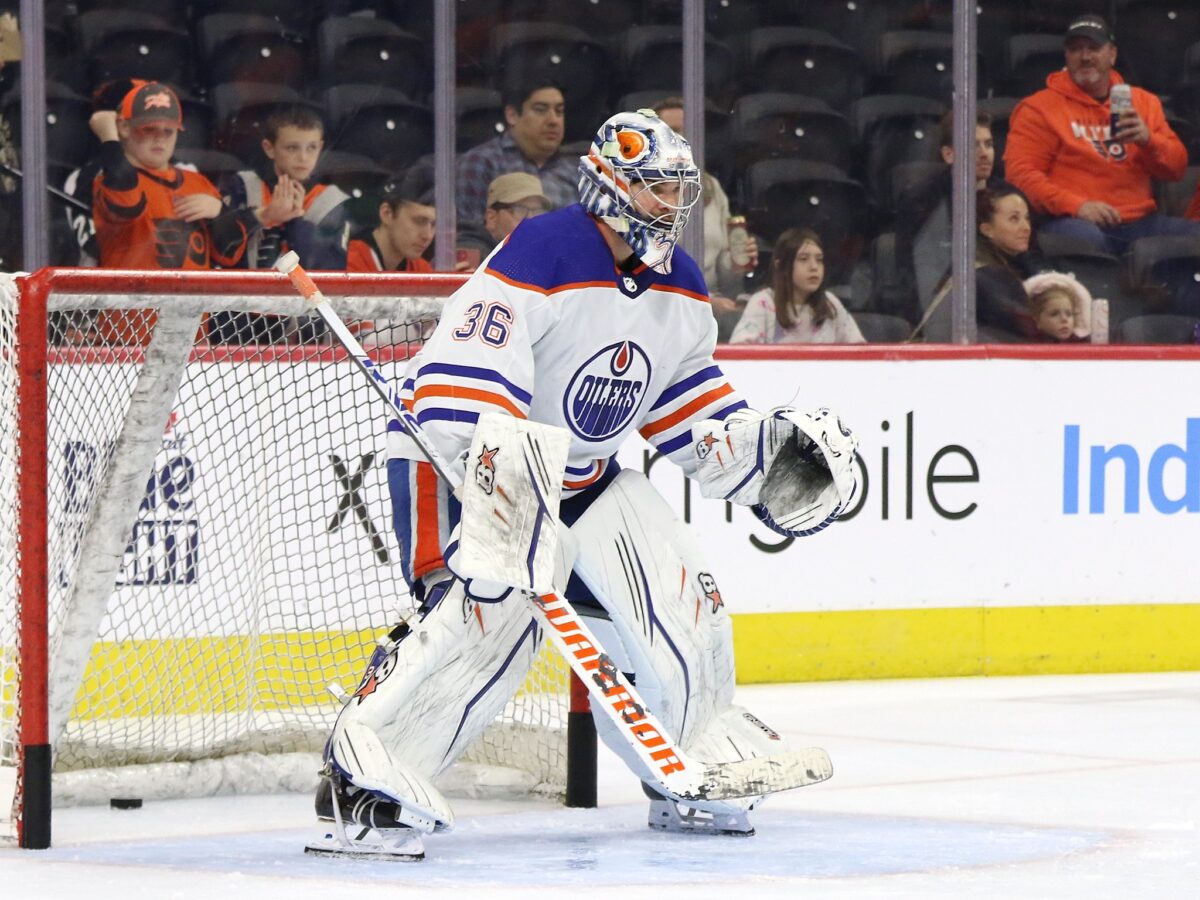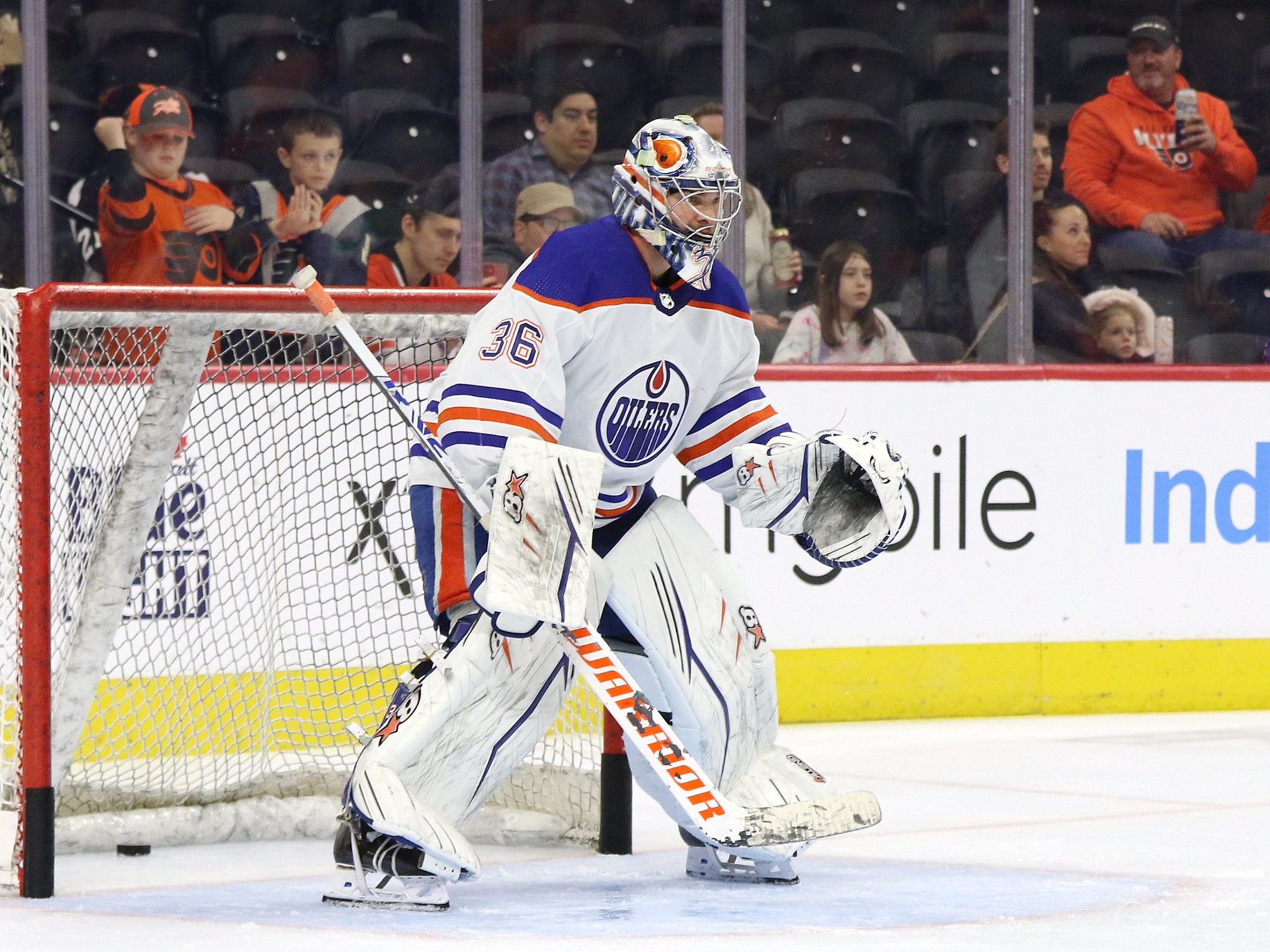 Skinner, on the other hand, is a proven winner when the stakes are at their highest. This may be his first NHL postseason, but he has a hockey lifetime worth of relevant experience that's prepared him for these moments.
It started a decade ago, when a 14-year-old Skinner, who was born and raised in Edmonton, backstopped the South Side Athletic Club to both the Alberta Major Midget Bantam Hockey League and Western Canada Bantam Championship titles in 2013. In junior hockey, Skinner propelled the Swift Current Broncos to the 2018 Western Hockey League (WHL) championship, leading the WHL Playoffs with a 2.20 GAA and .932 SV% and a record-tying six shutouts. And he already has a professional postseason championship under his belt, having appeared in every game for the American Hockey League's Bakersfield Condors en route to capturing the John D. Chick Trophy in 2021.
Oilers Roll With Skinner Against Vegas
Now Skinner has been part of advancing through an NHL playoff round, becoming the first rookie Oilers goalie to win a series-clinching game since Bill Ranford in 1990, the last time the Oilers won the Stanley Cup.
Ranford is a great name to share company with in Edmonton, but Skinner is reminding some of another legendary Oilers goalie who was also handed the reins as a rookie, Grant Fuhr. The Hockey Hall-of-Famer never had the greatest stats but always made the save when his team needed it and that's why Fuhr had remarkable numbers in the only categories that matter: wins (a 74-32 career playoff record as an Oiler) and championship rings (five Stanley Cup titles with the Oilers).
As the Oilers continue their playoff journey into Sin City, Woodcroft will continue to roll the dice with Skinner, with hopes that the rookie goalie can help Edmonton end its 33-year championship drought.